About
Group Management Committee
Group Management Committee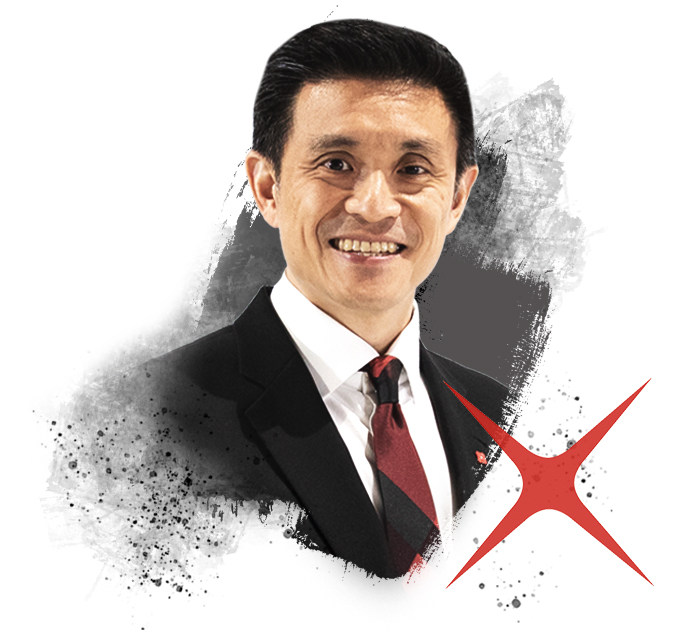 Han Kwee Juan
韩贵元
DBS Singapore
Han Kwee Juan is Group Executive and Country Head of DBS Singapore, where he is responsible for leading the franchise in the Group's largest market.
Prior to this, he was DBS' Group Head of Strategy & Planning, where he played a pivotal role in driving the transformation agenda across the Group, especially in the areas of data and artificial intelligence, managing through journeys, customer experience and centricity, innovation, and future of work. He also forged partnerships across the Group to build new business models and digital growth engines, and scaled these businesses.
Before joining DBS, he was CEO and Board member of Citibank Singapore Limited (CSL). Kwee Juan spent 27 years of his banking career at Citi successfully running various businesses which span treasury and markets, corporate and investment banking, cash management, trade finance and services, securities and funds services, credit cards and loans, and retail banking and wealth management.
He served as a member of the Main Committee on the Future Economy (CFE) and CFE's Subcommittee on Future Growth Industries and Markets in 2016. He was a council member of Singapore National Employers Federation from 2014 to 2018.
Kwee Juan is currently serving as a supervisor to the Board of DBS China and is a member of the Institute of International Finance Digital Finance steering committee.
In 2017, Kwee Juan was awarded the NTU Alumni Achievement Award in recognition of his contribution to the banking industry and NTU. He was also recognised by Retail Banker International as "Trailblazer of the Year (Individual)" in 2015 for the growth and transformation of CSL under his leadership. He was conferred the title "IBF Distinguished Fellow" for Wealth Management by the Institute of Banking & Finance in 2013.
Kwee Juan has a bachelor's degree in Computer Science and Information Systems from the National University of Singapore and an MBA (Banking and Finance) from Nanyang Technological University. He has also completed executive leadership courses from Wharton Business School and the Asia Financial Leadership Programme.
Explore