DBS appoints founding Director of Oxford Sustainability Finance Group to Board Sustainability Committee
Singapore, Regional
.

01 Jun 2022
Dr Ben Caldecott's sustainability expertise will reinforce bank's transition finance and net-zero agenda
Singapore, Regional, 01 Jun 2022 - DBS Group Holdings announced today that Dr Ben Caldecott has been appointed to its Board Sustainability Committee (BSC) as Non-Director member. The BSC is chaired by DBS CEO Piyush Gupta and its members comprise current DBS board members Chng Kai Fong, Judy Lee and Tham Sai Choy.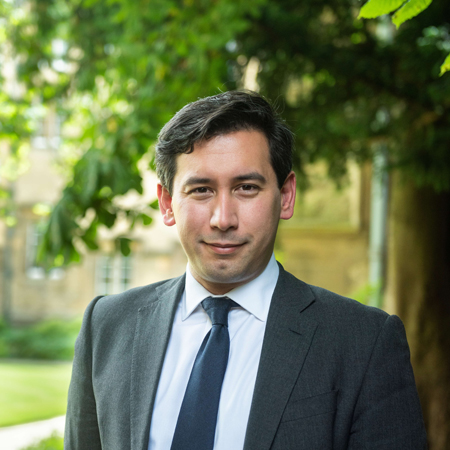 Dr Ben Caldecott
An internationally-recognised sustainable finance expert, Dr Caldecott is the founding Director of the Oxford Sustainable Finance Group at the University of Oxford Smith School of Enterprise and the Environment. At the University of Oxford, he is the inaugural Lombard Odier Associate Professor of Sustainable Finance, the first ever endowed professorship of sustainable finance, and a Supernumerary Fellow at Oriel College, Oxford.
Additionally, he is the founding Director and Principal Investigator of the UK Centre for Greening Finance & Investment, established as the UK's national research and innovation centre to accelerate the adoption and use of climate and environmental data and analytics by financial institutions internationally. He is also a member of the advisory board of Climate Impact X, a joint venture between DBS, Singapore Exchange, Standard Chartered Bank and Temasek Holdings.
He has conceived and initiated a number of initiatives related to sustainable finance. They include being founder and co-chair of the Global Research Alliance for Sustainable Finance and Investment, an alliance of global research universities promoting rigorous and impactful academic research on sustainable finance. He also established the Spatial Finance Initiative, which aims to mainstream geospatial capabilities enabled by space technology and data science into financial decision-making globally.
He also serves on the Adaptation Committee of the UK Climate Change Committee and is co-head of the Transition Plan Taskforce established by HM Treasury in 2022 to advise on net zero transition plans. In 2019, he was seconded part-time to the UK Cabinet Office for two years to work on COP26 in Glasgow as the COP26 Strategy Advisor for Finance.
Said DBS CEO Piyush Gupta, "Building on our sustainability agenda and net-zero commitment, DBS established a Board Sustainability Committee earlier this year. This move underscores the growing importance of sustainability as a strategic imperative for us and the additional Board-level oversight it warrants. As a leading global thinker in the field of sustainability finance, Ben's insights and expertise will be of immense value as we continue to embed sustainability into our business. I look forward to working with him as DBS pushes ahead with helping our clients transition to a lower-carbon economy and realising a sustainable future."
[END]
About DBS
DBS is a leading financial services group in Asia with a presence in 18 markets. Headquartered and listed in Singapore, DBS is in the three key Asian axes of growth: Greater China, Southeast Asia and South Asia. The bank's "AA-" and "Aa1" credit ratings are among the highest in the world.
Recognised for its global leadership, DBS has been named "
World's Best Bank
" by Euromoney, "
Global Bank of the Year
" by The Banker and "
Best Bank in the World
" by Global Finance. The bank is at the forefront of leveraging digital technology to shape the future of banking, having been named "
World's Best Digital Bank
" by Euromoney and the world's "
Most Innovative in Digital Banking
" by The Banker. In addition, DBS has been accorded the "
Safest Bank in Asia
" award by Global Finance for 13 consecutive years from 2009 to 2021.
DBS provides a full range of services in consumer, SME and corporate banking. As a bank born and bred in Asia, DBS understands the intricacies of doing business in the region's most dynamic markets. DBS is committed to building lasting relationships with customers, and positively impacting communities through supporting social enterprises, as it banks the Asian way. It has also established a SGD 50 million foundation to strengthen its corporate social responsibility efforts in Singapore and across Asia.
With its extensive network of operations in Asia and emphasis on engaging and empowering its staff, DBS presents exciting career opportunities. For more information, please visit
www.dbs.com
.