DBS/POSB bolsters access to DBS QR Gift cards (QR Hongbao) and new and good-as-new notes this Chinese New Year (CNY)
Sees strong shift towards digital gifting during CNY 2021, with unique users of DBS eGift and DBS QR Gift up +74% year-on-year (YoY)
Brings back free click-and-order delivery service for DBS QR Gift cards, so customers can receive these from the safety and comfort of their homes
Expands network of new notes ATMs to 64, up from 61 last year
Singapore, 28 Dec 2021 - DBS/POSB customers will be able to enjoy a more seamless and hassle-free experience this coming Chinese New Year (CNY), as the bank steps up efforts to bolster access to its DBS QR Gift cards, a 'phygital' alternative to cash gifting that's proving to be increasingly popular among customers. In addition, customers will also be able to obtain new and good-as-new notes via more new notes ATMs and self-service touchpoints, which will be operational for 21 days (three more days compared to CNY 2021), as well as the bank's online reservation service.
These efforts seek to enable customers to celebrate CNY in the most hassle-free way possible, and at the same time, ensure their safety amid the pandemic.
Jeremy Soo, Head of Consumer Banking Group (Singapore), DBS Bank said, "The pandemic continues to pose a real risk, and protecting the health and well-being of our customers remains a top priority. This year, we've taken additional measures to ease potential crowding at our branches and new notes ATMs, such as by extending collection periods and availing more touchpoints. However, we would still urge customers to consider using old notes or recycled notes from our regular cash machines, or to opt for digital gifting alternatives instead. We're heartened to see a strong surge in usage of the latter last CNY, and expect this trend to continue given ongoing restrictions to physical gatherings, and as customers become more comfortable with transacting digitally, a trend that has greatly accelerated since the pandemic's emergence."
Digital / 'phygital' gifting on the rise with DBS eGift and DBS QR Gift
In the spirit of going green and celebrating CNY sustainably, customers are encouraged to opt for the DBS QR Gift (QR Hongbao) or DBS eGift (eHongbao) for festive gifting. Hosted on DBS PayLah!, Singapore's most popular mobile wallet with over two million users, these digital gifting options are not only more environmentally sustainable than gifting cash, but also save customers the time and hassle of obtaining new and good-as-new notes at branches and ATMs.
DBS QR Gift presents a 'phygital' alternative that preserves the meaningful and time-honoured tradition of exchanging physical red packets. Made of environmentally-friendly FSC-certified paper and designed to be gifted on their own, they do away with the need for new notes and red packets, both of which incur significant carbon footprint. For details on how the DBS QR Gift works, please click: https://go.dbs.com/sg-qrgift
DBS eGift is a fully digital gifting option, and is especially relevant for those who are unable to meet in person. Customers simply need to tap the in-app 'eGift' icon in DBS PayLah! and indicate their preferred amount, along with a message and animation of their choice.
Both DBS QR Gift and DBS eGift have been gaining traction over the years, with customer adoption hitting a record high in CNY 2021. The total number of unique users of DBS QR Gift and DBS eGift surged 74% year-on-year (YoY), with the amount gifted via these options rising significantly. For instance, some SGD 6.3 million was loaded onto DBS QR Gift cards during CNY 2021, up from SGD 2.5 million the year before.
More companies choosing to use DBS QR Gift for employee gifting
The shift is not only confined to customers – companies too are increasingly celebrating CNY in a more sustainable manner. Instead of using traditional red packets and new notes, 37 corporates gifted DBS QR Gift cards to their employees for CNY 2021, a seven-fold jump YoY from CNY 2020.
More companies are joining this movement and helping to lead the way in driving positive change. Till date, 26 corporates have already committed to using DBS QR Gift cards for employee gifting this coming CNY.
Free click-and-order delivery service for DBS QR Gift cards
To enable customers to obtain DBS QR Gift cards without any hassle, the bank is bringing back its complimentary click-and-order service. When it was launched in CNY 2021, up to 14,000 customers placed orders within two weeks. From now till 16 January, customers can simply place their orders online, and the cards will be mailed to them for free. To place an order for DBS QR Gift cards, please visit:
go.dbs.com/sg-qrgiftorder
DBS QR Gift cards will also be available at all DBS/POSB full-service branches and new notes ATMs starting 3 and 11 January respectively, and at all Sheng Siong outlets starting 17 January.
Easier access to new and good-as-new notes
For customers who prefer traditional cash gifting, they can obtain new and good-as-new notes at all DBS/POSB branches or the bank's new notes ATMs and self-service touchpoints starting 11 January. In view of strong demand, customers are encouraged to consider using old notes where possible, or to obtain recycled notes from the bank's network of more than 1,200 regular cash machines which are available round-the-clock.
Online reservation to be conducted across two windows, starting 4 and 10 January respectively


In accordance with Covid-19 guidance by the Monetary Authority of Singapore, new notes withdrawal and exchange services during branch operating hours (via branch walk-ins or online reservations) will be restricted to customers aged 60 and above, and customers with disabilities.
All other customers will need to first book a slot via DBS' online reservation system, upon which they can then visit a branch for these services during dedicated new notes collection hours (one hour before and after branch operating hours) on/at their preferred date and location.
The online reservation will open during two separate window periods, starting 4 January and 10 January respectively. Collection of new notes will similarly be done across two windows, starting 11 January and 20 January respectively. Each customer will only be allowed a maximum of one reservation slot. To reserve a slot, visit
https://go.dbs.com/sg-cny2022


| | | |
| --- | --- | --- |
| | Booking period | Collection period |
| Window #1 | 4 Jan – 9 Jan | 11 Jan – 19 Jan |
| Window #2 | 10 Jan – 17 Jan | 20 Jan – 28 Jan |
Table 1: Online reservation and collection windows
64 POSB new notes withdrawal touchpoints across 45 locations island-wide; operational period extended to 21 days


In order to enable more convenient new notes withdrawal experiences for customers, DBS/POSB will be expanding its network of new notes withdrawal touchpoints, as well as relocating some of these to more widely accessible locations.
This coming CNY, the bank is availing 64 ATMs disbursing new and good-as-new notes across 45 locations island-wide – up from 61 ATMs across 41 locations in 2021. This comprises 30 POSB new notes pop-up ATMs, which were the first-of-their-kind in Singapore when launched in 2015 in partnership with the People's Association, and have long become a CNY mainstay for many customers. Additionally, DBS/POSB will be converting 34 existing ATMs (across select self-service and financial planning branches) into dedicated self-service touchpoints for disbursing new and good-as-new notes.
Customers will be able to withdraw new notes in sums of SGD 100 (SGD 2 x 50), SGD 300 (SGD 10 x 30), SGD 500 (SGD 50 x 10) and SGD 600 (SGD 10 x 20 + SGD 50 x 8).
All 64 machines will also be made operational for a longer period of time – 21 days, up from 18 days in 2021 – so as to better cater to and alleviate possible crowding amid anticipated strong demand. The service will be available from 10am to 10pm daily for the period of 11 January to 30 January, and 10am to 1pm on 31 January (CNY eve). Each customer is limited to a maximum of three withdrawals throughout this period.
DBS/POSB's new notes ATM map locator (
https://www.dbs.com/pop-up-atm/index.html
) provides location details of all new notes ATMs and self-service touchpoints, and will be offering updates on estimated queue times at each location. Customers are encouraged to refer to this when planning their trip so as to avoid crowded locations.
Appendix: CNY 2022 DBS QR Gift cards and red packet designs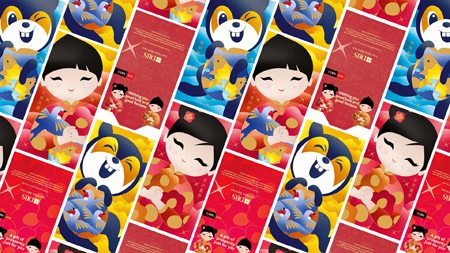 Image 1.1: Compilation of DBS QR Gift and DBS/POSB red packet designs
This year's DBS QR Gift cards come in three different designs: two specially designed for CNY festivities, and one generic design suitable for all occasions including weddings and birthdays.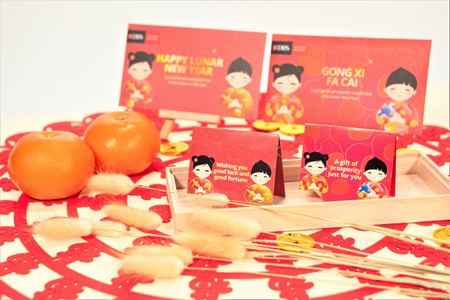 Image 1.2: DBS QR Gift (CNY designs)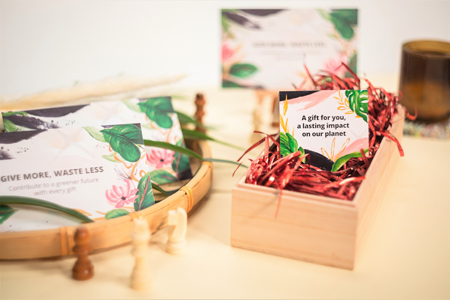 Image 1.3: DBS QR Gift (Generic design)

This year's red packet design was inspired by the thinking that sustainability equates to prosperity – from food to energy to livelihoods, everything that keeps us healthy and prosperous stems from nature. The design incorporates elements of the Land (flowers), Sky (birds) and Sea (fish); a reminder and representation of the need to conserve nature's precious resources, as we look forward to more prosperous years ahead. The interior of each red packet similarly features designs reflecting this theme, and can be upcycled into elegant origami or craft decorations. Customers can obtain these red packets at DBS/POSB branches or POSB new notes pop-up ATMs.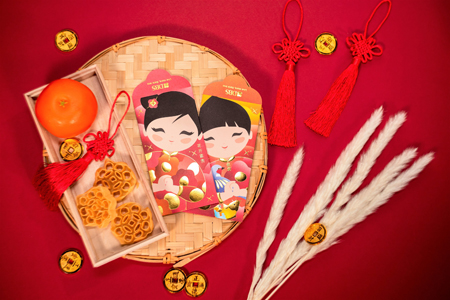 Image 1.4: DBS red packet design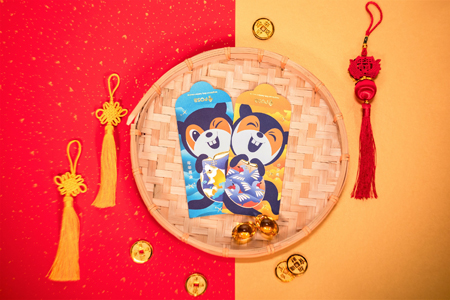 Image 1.5: POSB red packet design
[END]



About DBS
DBS is a leading financial services group in Asia with a presence in 18 markets. Headquartered and listed in Singapore, DBS is in the three key Asian axes of growth: Greater China, Southeast Asia and South Asia. The bank's "AA-" and "Aa1" credit ratings are among the highest in the world.
Recognised for its global leadership, DBS has been named "
World's Best Bank
" by Euromoney, "
Global Bank of the Year
" by The Banker and "
Best Bank in the World
" by Global Finance. The bank is at the forefront of leveraging digital technology to shape the future of banking, having been named "
World's Best Digital Bank
" by Euromoney and the world's "
Most Innovative in Digital Banking
" by The Banker. In addition, DBS has been accorded the "
Safest Bank in Asia
" award by Global Finance for 13 consecutive years from 2009 to 2021.
DBS provides a full range of services in consumer, SME and corporate banking. As a bank born and bred in Asia, DBS understands the intricacies of doing business in the region's most dynamic markets. DBS is committed to building lasting relationships with customers, and positively impacting communities through supporting social enterprises, as it banks the Asian way. It has also established a SGD 50 million foundation to strengthen its corporate social responsibility efforts in Singapore and across Asia.
With its extensive network of operations in Asia and emphasis on engaging and empowering its staff, DBS presents exciting career opportunities. For more information, please visit
www.dbs.com
.