DBS appoints Dennis Lam as CEO of Vickers Hong Kong | 繁體
Hong Kong
.

17 Aug 2022

.

3 min read
Hong Kong, 17 Aug 2022 - DBS Bank is pleased to announce today the appointment of Dennis Lam as CEO of DBS Vickers Hong Kong. Dennis previously held the position of Deputy Head of Research of DBS Bank Hong Kong, as well as Hong Kong and China Equity Strategist.
Dennis has over 20 years of equities research experience, and during his 14 years with DBS, he has been instrumental in expanding small- and mid-cap coverage. DBS Vickers Hong Kong ranked No. 1 in 2013 - 2015, and was among the top 3 in 2016 - 2021 in the coverage of Hong Kong and China (H-shares) small-mid caps in the Asiamoney Broker Poll. Dennis was awarded the Runner-up in the small- and mid-cap stocks category in the Institutional Investor's 2014 All-China Research Team. He was also named the No. 1 Stock Picker in the Consumer Goods & Services category for Asia in the Thomson Reuters Analyst Awards in 2017, and the No.1 Stock Picker in the Consumer Discretionary category for Hong Kong and China in 2016.
Anuruk (Art) Karoonyavanich, Chairman of DBS Vickers Hong Kong, said, "Dennis' wealth of experience and strong track record in equity research, stock analysis and strategic planning, will be of significant value-add to our client franchise. This appointment will further solidify our platform in Hong Kong, and provide a runway for our team to grow to new heights."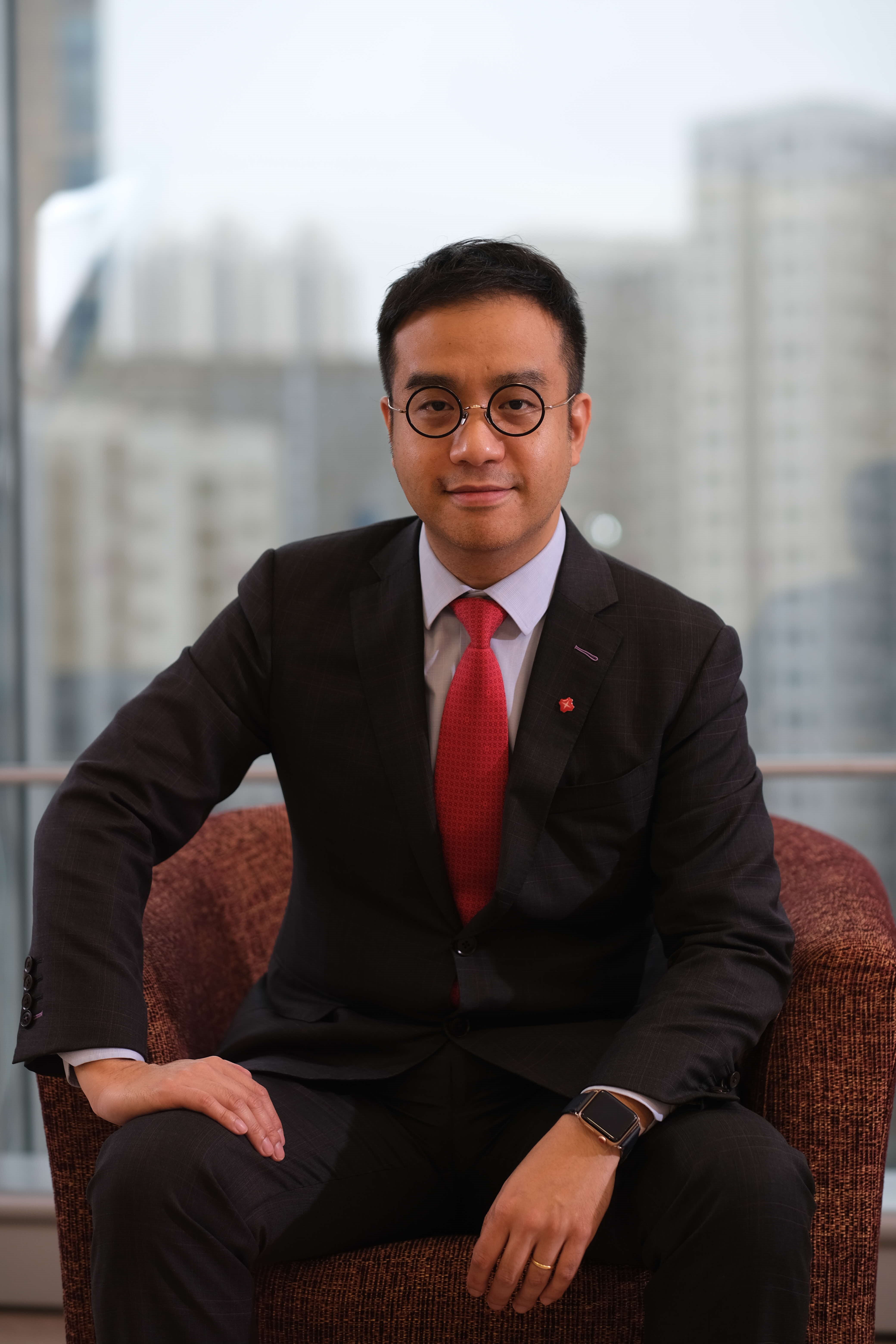 Dennis Lam has been appointed as CEO of DBS Vickers Hong Kong.
[End]
About DBS

DBS is a leading financial services group in Asia with a presence in 18 markets. Headquartered and listed in Singapore, DBS is in the three key Asian axes of growth: Greater China, Southeast Asia and South Asia. The bank's "AA-" and "Aa1" credit ratings are among the highest in the world.

Recognised for its global leadership, DBS has been named "World's Best Bank" by Euromoney, "Global Bank of the Year" by The Banker and "Best Bank in the World" by Global Finance. The bank is at the forefront of leveraging digital technology to shape the future of banking, having been named "World's Best Digital Bank" by Euromoney and the world's "Most Innovative in Digital Banking" by The Banker. In addition, DBS has been accorded the "Safest Bank in Asia" award by Global Finance for 13 consecutive years from 2009 to 2021.

DBS provides a full range of services in consumer, SME and corporate banking. As a bank born and bred in Asia, DBS understands the intricacies of doing business in the region's most dynamic markets. DBS is committed to building lasting relationships with customers, as it banks the Asian way. Through the DBS Foundation, the bank creates impact beyond banking by supporting social enterprises: businesses with a double bottom-line of profit and social and/or environmental impact. DBS Foundation also gives back to society in various ways, including equipping communities with future-ready skills and building food resilience.

With its extensive network of operations in Asia and emphasis on engaging and empowering its staff, DBS presents exciting career opportunities. For more information, please visit www.dbs.com.
Profile