Marrying my shipping and banking experience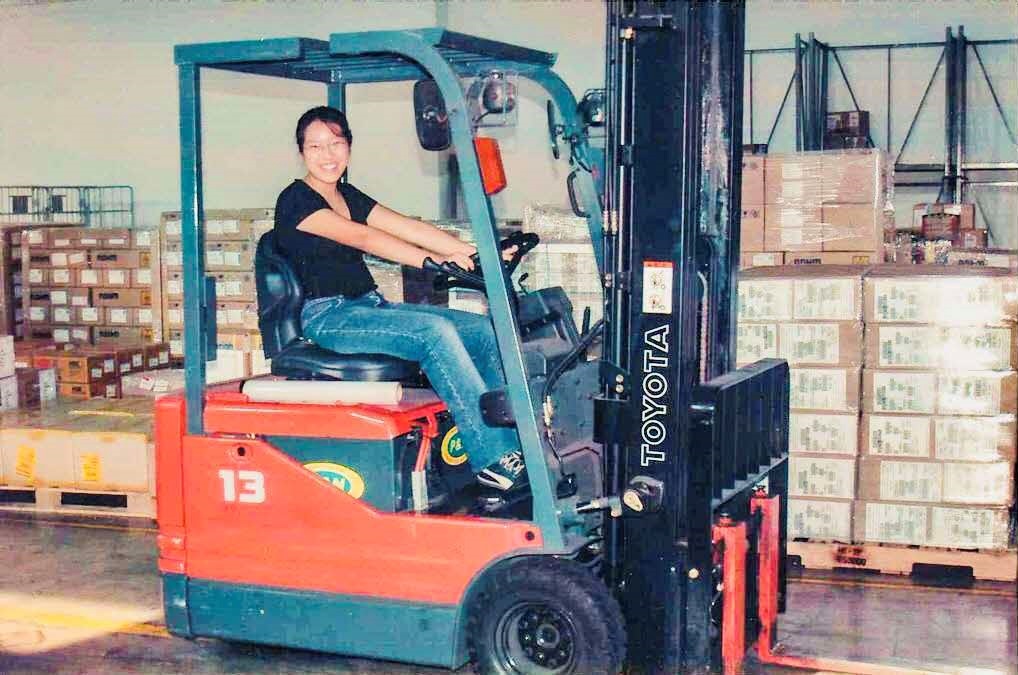 "Are you sure? It's very steep and scary for a girl," said a well-meaning male colleague, as I was about to board one of the largest container shipping vessels at the port during my internship experience. This was in 2003. I was 18 and working for a shipping and logistics company.
What he didn't know - this wasn't my first time on such a vessel. As the daughter of a Marine Engineer (with 40 years of experience!), I had been boarding shipping vessels from as young as 13 (with permission from his manager, of course).
I remember carefully treading steep and narrow metal steps as I explored the vessel's vast network of hallways and rooms. Looking up at massive machines in engine rooms, and out at the endless sea, I thought, "Wow, this world is limitless."
It was mostly a fun time for me then. Looking back, I now understand the confidence and trust my dad placed in me when he allowed such a young child to explore the ship - with supervision - and that instilled in me the belief that I could do anything I put my mind to.
During my internship (and later as a contract staff) at the shipping company, I had the opportunity to work with a female General Manager. She took me under her wing, and brought me to a multitude of meetings. Day after day, I watched in awe as she commanded the respect and attention of male-dominated boardrooms and big client meetings.
On one occasion, she even let me work at her desk in her large office when she was on leave. Sitting at that desk in her big chair, whittling away at my daily to-do lists, I felt inspired, "One day, I'm going to be in management - just like her."
I didn't end up pursuing a full-time career in shipping. Instead, I fell in love with numbers, which led me to the banking industry.
Today, I work at DBS as the Head of Fintech and Innovation Research. I'll soon be transferring to the Institutional Banking Group to be a Corporate Banker to clients in the shipping industry, marrying my experience from two industries that I'm passionate about.
I hope to give back and inspire others, just like how that GM empowered me back when I was 18. On weekends, I mentor juniors in the industry, and am also an active volunteer with various institutes of higher learning.
I am also very thankful to be supported by DBS' flexible work arrangements, and culture of supportive managers that allow me to step away from work to care for my twin boys.
I truly believe that there's no ceiling to a woman's career here. Here in DBS, I'm constantly surrounded and inspired by ambitious women - both as colleagues and as leaders."
- Serene Koh, DBS Innovation Group
We're celebrating women as part of #InternationalWomensDay in the month of March. Join us as we #BreakTheBias!
#HumansofDBS