A scroll through our newsfeeds these days can be rather unsettling, with problems mounting and no easy solutions in sight. Thankfully, this hasn't stopped some everyday heroes from chasing their dreams to build a better world.
In fact, DBS Foundation uncovered 10 ideas from around the world that could collectively answer some of our most pressing environmental and social issues. And they're all in the running for the DBS Foundation Social Impact Prize, offered as part of Singapore Management University's 10th Lee Kuan Yew Global Business Plan Competition.
While only one winner will be chosen LIVE on 9 Oct 2020, these 10 social enterprises and their mind-blowing ideas are already champions in our eyes.
1. An application that connects rural pharmacies with proper medication and training
With a severe shortage of doctors in the rural areas of Bangladesh, drug shops and pharmacies located in villages are the dominant "healthcare providers". Unfortunately, with an unregulated drug store infrastructure and untrained practitioners, counterfeit medicines from dubious sources end up being unwittingly dispensed.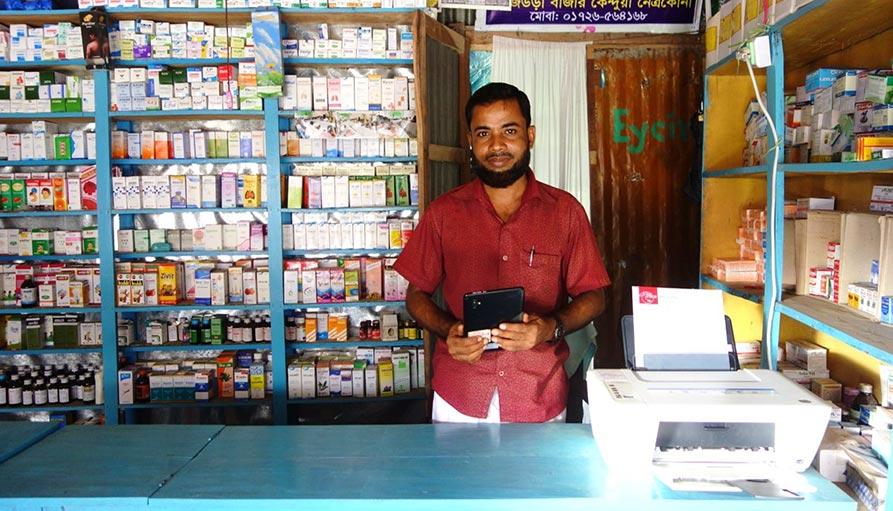 Recognising the dangers – and potential – of these drug shops, Rubayat Khan and Ahmed Abu Bakr, the founders of Jeeon from Bangladesh, decided to organise them into an effective primary care delivery channel via a digital platform.
Jeeon's platform connects quality medicine manufacturers to the vast rural market, and in turn, these retail pharmacies can access authentic drugs, and keep up to date with the latest in healthcare products and services.
The social value-add? The platform also provides training to local practitioners so they can deliver better and safer services!
2. A test kit to predict severe dengue cases, prevent over-hospitalisation and reduce fatalities
While the Covid-19 pandemic has been in the headlines for most of 2020, other illnesses have not taken a polite pause either – further stressing overworked healthcare systems.
One such illness: Dengue. Every year, 390 million worldwide are infected and the number is increasing. By hospitalising most cases without differentiating treatment needs, healthcare systems are strained, and patients face large medical bills. In Singapore, for instance, we've had our largest outbreak this year, with 27,281 cases reported in the first 35 weeks, surpassing the previous high of 22,170 reported in 2013.
StratifiCare from Singapore wants to solve this with its "World's First Severe Dengue Prediction Test", StratifiDen™. The test predicts with 97% specificity whether a patient's dengue will develop to severe stages, and therefore actually require aggressive inpatient supportive treatment.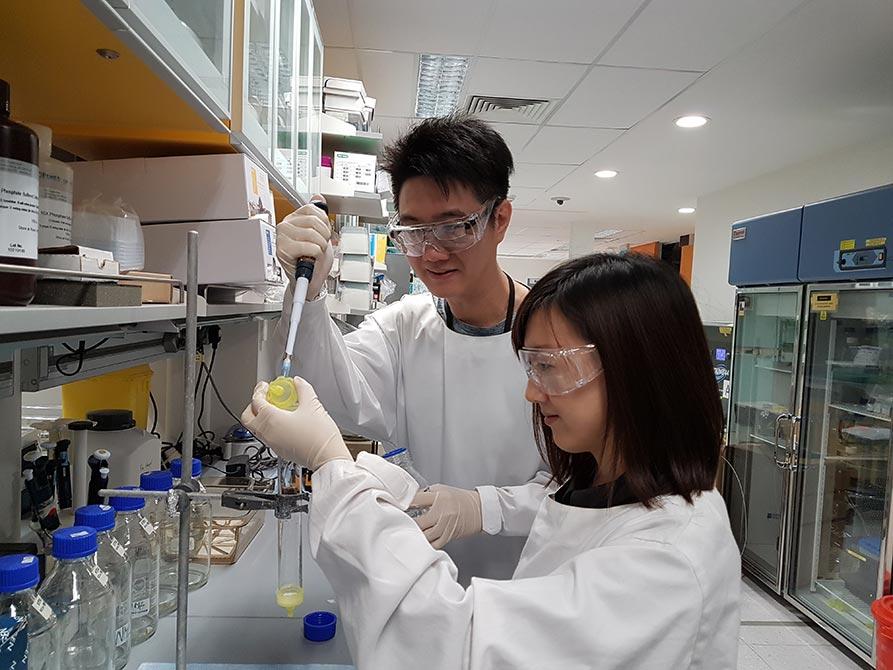 Co-founder and CEO Anthony Chen believes this test can save 46% of unnecessary direct medical costs (equivalent to approximately USD 4.5 billion), as low-risk patients can be managed as outpatients.
This is especially helpful for communities in developing countries, with the kit purposefully designed to be easily adopted by labs worldwide with minimal training!
3. Autonomous eye-testing machines for early diagnosis
The proverbial light bulb went off for Dr Bharathkumar Hegde from India when he had to travel 43km to bring his mother for a basic eye check, and then spend a tiring half day at the hospital for some simple tests.
It was clear to him that rural communities lacked proper access to basic eye care, and many would face delayed diagnoses paired with higher medical expenses for conditions that could have been avoided.
To solve this, he co-founded Autoyos, and built an autonomous machine called iRobo that can be sited anywhere. It is hooked up to a cloud-based platform, where patient scans can be studied by doctors elsewhere, and common eye problems, like cataracts and glaucoma, can be detected and addressed early.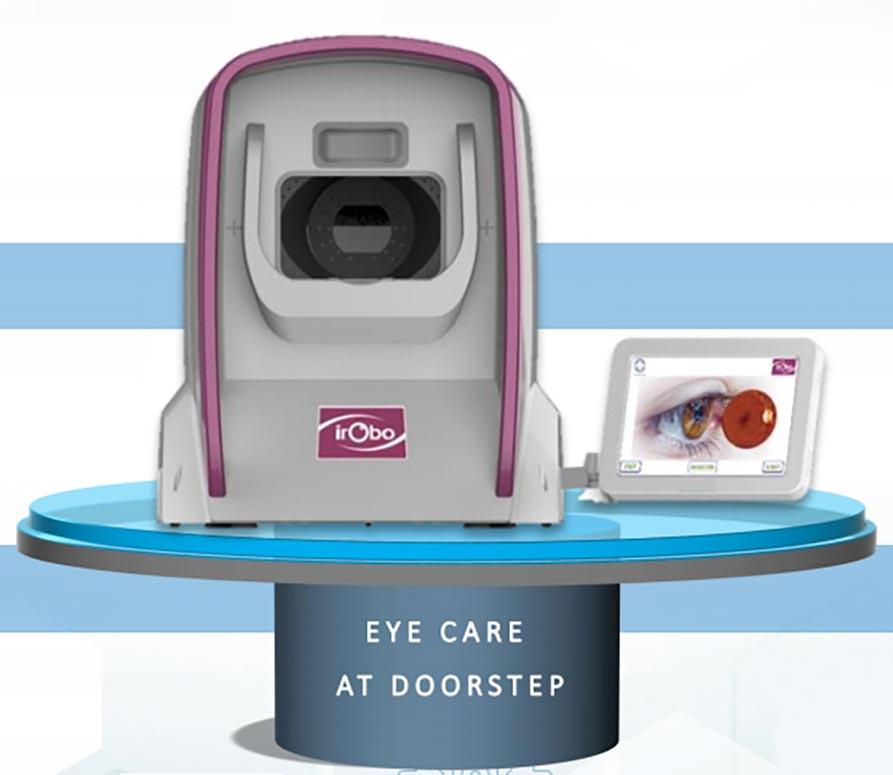 According to the WHO, about 2.2 billion people suffer from some form of visual impairment and more than 75% of those cases could have been avoided through early diagnosis. Taking this number to heart, Autoyos is hoping to reach 50 million patients and save five million in India from going blind within the next five years!
4. Wearable tech for the blind and visually-impaired
Puzzled by how tech advancements have left behind one crucial segment of society it can truly help, EyeLight from Israel is pushing the boundaries for enabling the blind and visually-impaired (BVI) with wearable technology.
Its invention – a 3D wearable camera that can be clipped on to any eyepiece, an earpiece with microphone, and a 3D tactile surface – maps a user's surroundings and provides audio navigation cues.
The system works to highlight a user's abilities rather than disabilities, enabling BVI users to be more independent when out and about!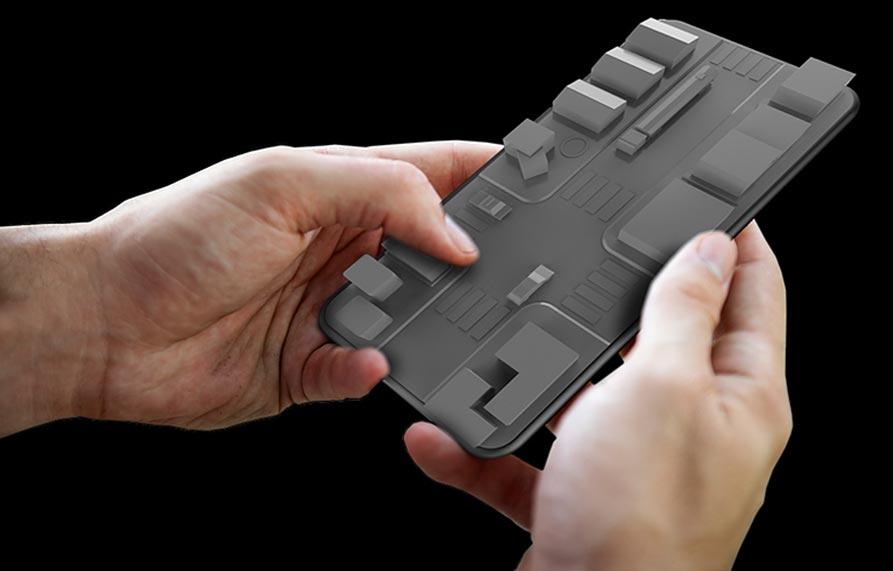 Founders Omer Gohary and Or Litman believe their solution could help 15% of the 253 million visually impaired in the world (WHO, 2018), and cost a fraction of the price of a guide-dog for life. Their product incurs a one-time cost of USD 2,000, while a trained guide dog could cost up to USD 28,000.
5. GPS-enabled navigation systems for the blind and visually-impaired
Approaching visual disability from another perspective is MyrLabs. Co-founder, Gabriel Yee, believes eyeglasses and canes are poor solutions. From user testing, he received these feedback from the BVI community: "It is ugly, I don't want to wear it. It makes me look like an alien" and "Canes are useful only for people who are born blind, not those who become blind".
MyrLabs designed a device to be worn discretely around the neck in connection with a navigation system that can enable orientation both indoors and outdoors through audio instructions.
If you're wondering about the reliability of the navigation system, the team, which comprises ex-A*STAR researchers who have worked on indoor robots and drones, say they're using Navistar positions systems, which they claim is one of the best positioning solutions money can buy.
6. Concrete made from plastic waste
The global plastic problem isn't new, neither is the problem of limited sand for the world's demands. In fact, 91% of plastic we produce is not recycled, while demand for sand is at an unsustainable 38 billion tonnes per year. Here's where Plastech Innovation from the UK comes in.
CEO Natasha Boulding and her team at Plastech Innovation have one beautiful solution for both problems – transforming non-recyclable plastic waste into a sand replacement for concrete and other construction materials.
The business' patent-pending technology uses plastic waste to create a more lightweight concrete that will cause less stress on building structures. The result: a high-value product from the valueless.
Here's one last beautiful thought from Plastech Innovation: if just 1% of sand was replaced with plastic, we could eliminate plastic waste entirely.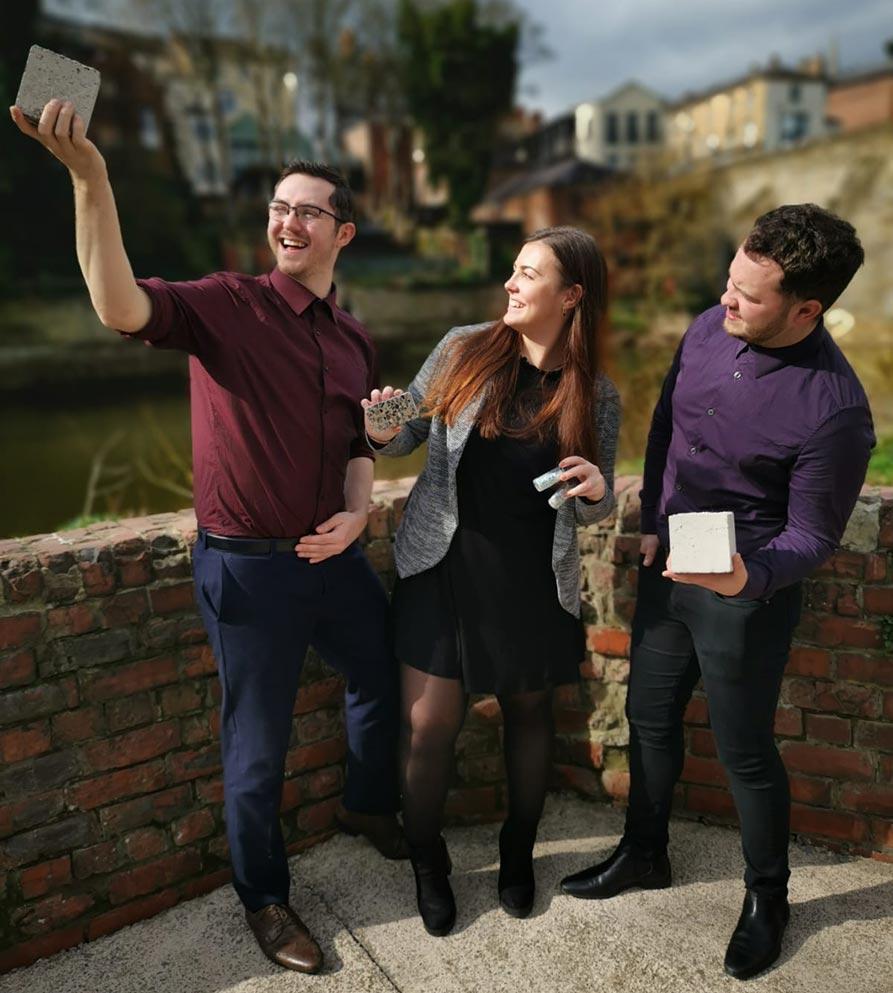 7. Robots that assess unmapped wastewater pipelines to reduce water pollution
Developing countries face challenges tackling water pollution in urban cities, as wastewater is released into water bodies through unmonitored pipeline networks. In India, 80-85% of wastewater is untreated and has a huge impact on public health, as it enters lakes, rivers and coastlines, where segments of the population wash and drink from.
Fluid Robotics from India is tackling this challenge head-on with artificial intelligence, big data and robots. The robots are sent underground to map pipeline networks, monitor water quality, and analyse each networks' capacity, then suggest alternative routes to divert untreated raw sewage to treatment plants, away from water bodies.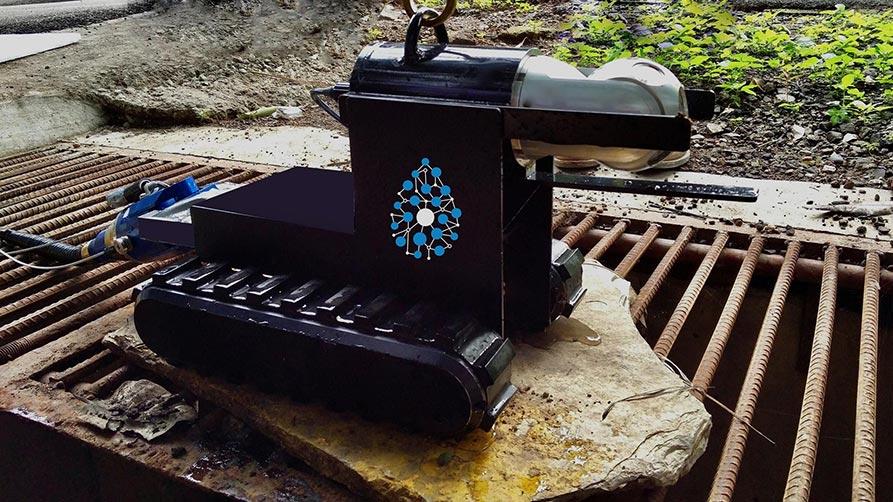 The technology is currently adopted by 10 cities in India. And in recent months the same robots have had an added task of detecting parts of a city that might be infected with Covid-19 through raw sewage monitoring, demonstrating more possibilities for this technology.
8. Affordable biodegradable plastic
The magic of microbes has given us some of our favourite things – like soy sauce, wine, bread, and if you belong to a certain crowd… kombucha.
Dr Li Teng, the co-founder and president of Bluepha from China, has unleashed the microbes' hidden power to solve one of the most pressing issues facing the earth – plastic waste.
By harnessing and producing PHA (Poly-Hydroxy-Alkanoate), a kind of polyester from nature made of microorganisms, Bluepha manufacture plastic that is biodegradable even in marine environments.
PHA pellets are made through an industrial process that uses glucose or lipids as feedstock to go through fermentation, purification, and eventually pellet-forming. The pellets can then be used in a range of applications, from packaging material to fibres and textiles, and even food additives!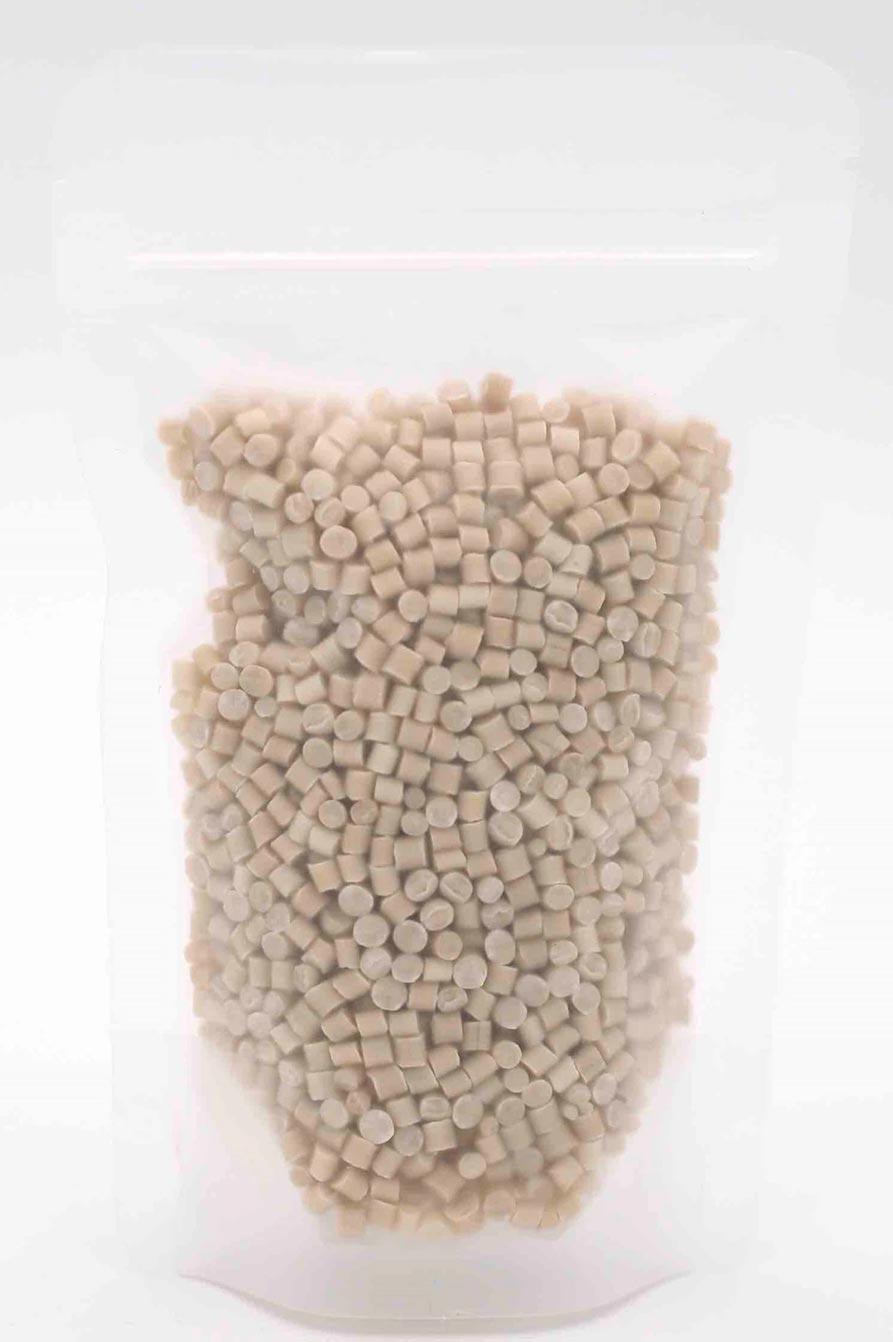 While the environmental impact of Bluepha's material could be huge, the business potential is also promising, allowing the social enterprise to go the distance. Bluepha believes if only 1% of packaging, textiles and consumer products were replaced with PHA, its market size could be over EUR 10 billion.
9. Autonomous drones to pollinate indoor farms
Urban farming is a growing trend for cities. It's also a partial solution for urban populations to access fresh fruits and vegetables needed for a healthy diet, when traditional farms are sited far away. Not to mention the heightened issue of food security we all faced when global supply-chains were abruptly disrupted due to Covid-19.
But with indoor farms, the lack of the buzz from bees becomes a big issue. Where the hardworking bumblebee ambles along outdoors to do nature's work, natural pollination for indoor farming is not possible. Even if you could import bees into an enclosed space, the bees can't navigate in an environment that is UV-denied. Pollination by hand is the alternative but is very expensive due to the manpower costs.
Enter the autonomous mini drones created by Singapore-based social enterprise Polybee. These drones are especially finnicky when it comes to the precision of their pollination, and their robotic sense of duty is a huge advantage when it comes to maximising the degree of fertilisation. For a start Polybee is focussing on three delicious crops for its pollination services – fruits, tomatoes and peppers. Yum!
10. A magic box that turns ANY waste into fertiliser
The earth is producing more waste than we can process. A trip to a landfill convinced Sampangan's CEO Fauzal to create a viable circular economy that would save our environment and help Indonesian farmers struggling with declining harvests.
Sampangan is offering waste treatment services with its "magic box", which uses carbonised technology to convert any type of waste into active carbon, that can be used to fertilise and improve soil quality.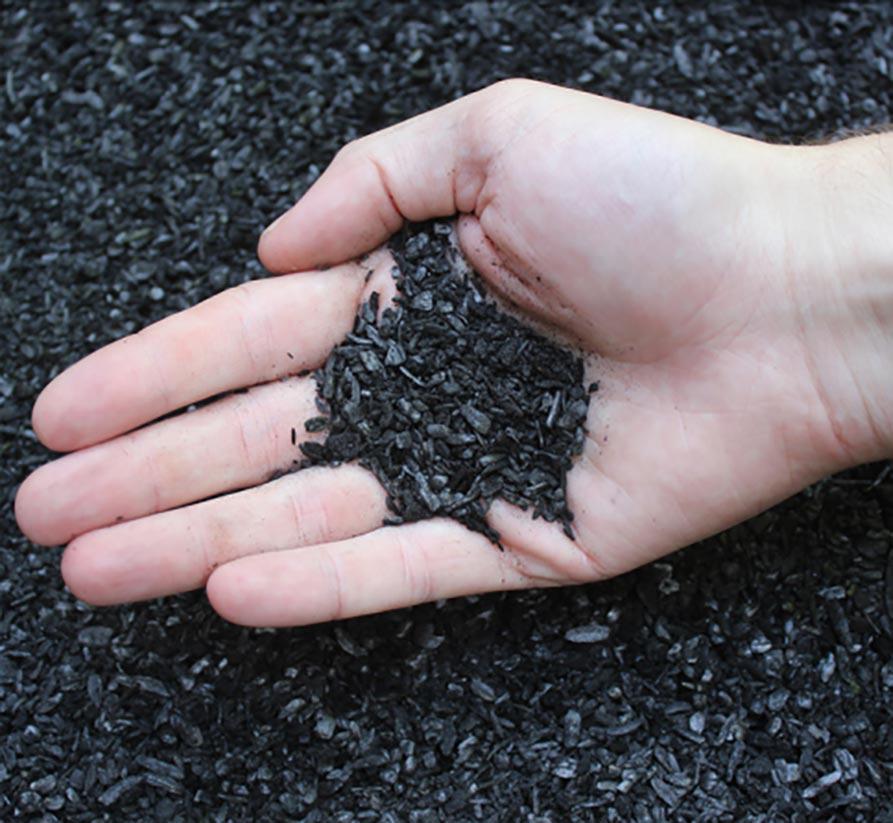 This can tackle legacy waste in overfilled landfills, waste leakage to the environment, and reduce bad odours emitted from mounting and stagnant waste. With heat radiation as the main technology used, harmful emissions from incineration are eliminated.
Sampangan currently has 15 magic boxes in seven provinces across Indonesia, has processed more than 31,000 tonnes of water, and captured 133,000 tonnes of carbon dioxide. Farmers who have received the active carbon are seeing 45% additional crop yield per hectare.
In partnership with SMU's 10th Lee Kuan Yew Global Business Plan Competition, DBS Foundation continues to champion social enterprises with the DBS Foundation Social Impact Prize! The award is worth SGD 150,000 and includes prize money of up to SGD 100,000 and post-competition capacity building support.
We've been wow-ed by all 10, but only four teams have made it to the Finals to battle it out for the top prize. Find out who the top four finalists are and vote for your favourite!
Register here to join us LIVE for the finals on 9 Oct, where the Top Four will be grilled by judges Tan Su Shan, Group Head of Instituitional Banking at DBS, Quek Siu Rui, co-founder and CEO of Carousell, and Nick Nash, co-founder and Managing Partner of private-equity firm Asia Partners.