A shopping trolley, plastic bottles, plastic bags and food wrappers galore. No this is not a scene at a supermarket — this is just a typical dive into the seas surrounding Singapore's southern islands.
Singapore prides itself on keeping its streets spotless, but if you take a dive with Ms Sam Shu Qin, the 30-year-old co-founder of Our Singapore Reefs, it quickly becomes apparent how much trash surrounds our pristine island.
The volunteers with Our Singapore Reefs, a non-profit organisation that was set up with the sole aim of clearing up the trash from Singapore's waters, pick up a lot of marine debris during their dives. Last year, they removed 3,439 pieces of marine debris weighing around 704kg from around Sisters' Island Marine Park and Lazarus Island.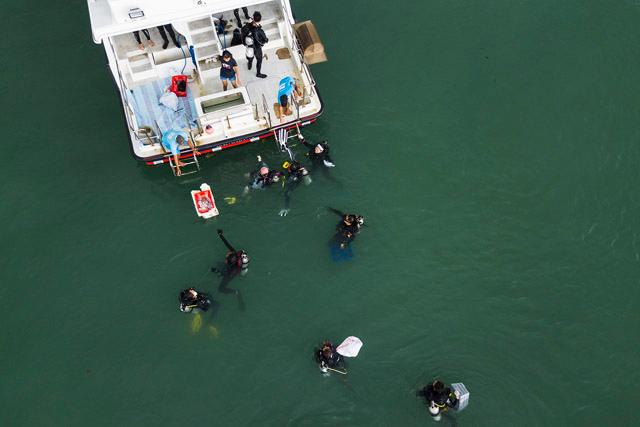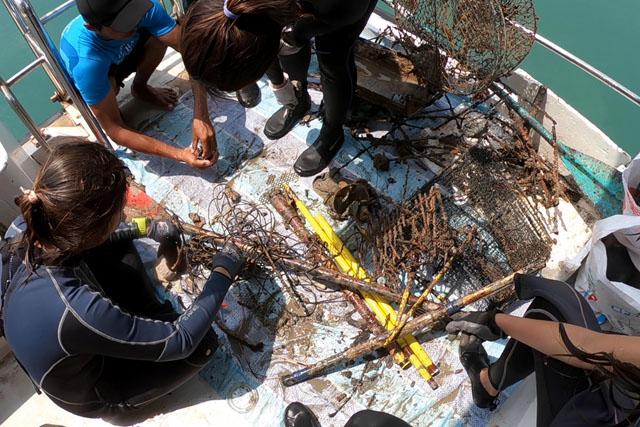 They have collected all kinds of garbage, from car tyres to bits of fishing equipment, and yes, even shopping trolleys. Once, they found a whole washing machine underwater. But far and away, the biggest polluter in these waters is plastic, mostly in the form of food packaging.
Packaging is a major source of trash across Singapore. Data from the National Environment Agency (NEA) shows out of the 1.56 million tonnes of waste disposed of by domestic sources, one third of it was packaging waste, and 55 per cent of that packaging waste was plastic. Domestic sources include households and trade premises such as shophouses.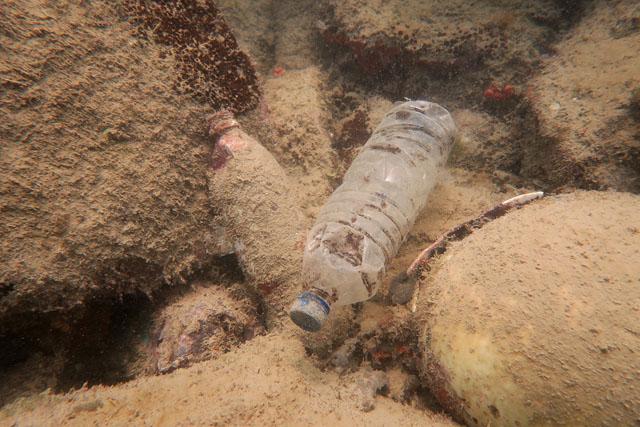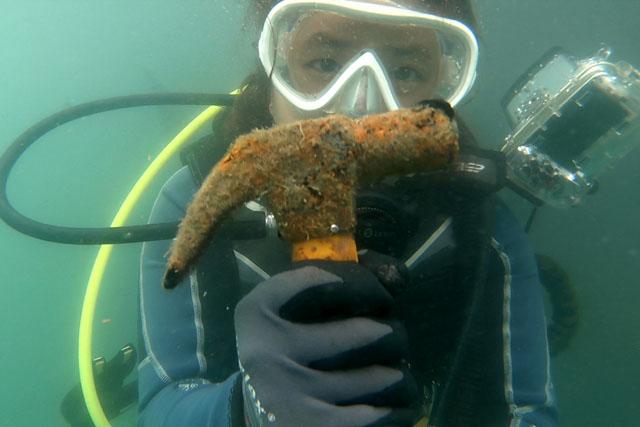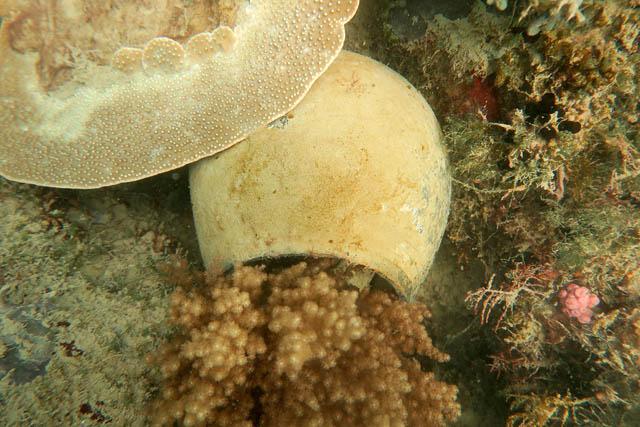 Plastic, plastic everywhere
Because it is petroleum-based, plastic takes forever to decompose. That may be an exaggeration, but not a big one.
The National Oceanic and Atmospheric Administration has estimated that plastic bags take about 20 years to break down, while fishing lines can take up to 600 years.
If these plastic bits end up in the ocean, more often than not they break up into micro-plastics and get consumed by sea creatures — which are then consumed by people.
As a result, a study by the World Wide Fund for Nature found that the average person could be ingesting as much as one credit card worth of plastic a week.
Even if you were to abstain from seafood, the report said plastic particles will still be able to find their way into your body — drinking water is the "single, largest source of plastic ingestion".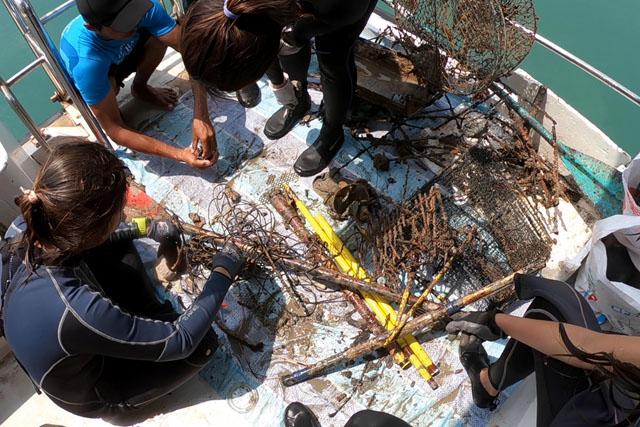 What businesses, consumers can do
Reducing packaging waste does not always require big, innovative inventions.
Mr Kenneth Tan, a sourcing manager for DBS, decided to relook the way laptops were packed for the bank's employees.
Rather than generating a mountain of packaging waste by having their laptops shipped to them in individual boxes, the 31-year-old suggested to their supplier, Lenovo, to put several laptops into one big box.
This new bulk packaging method allows about six to seven laptops to be shipped together in one box, nestled between foam inserts made out of recycled materials, cutting down on the number of single-use plastic wrappers and cardboard boxes needed to protect the laptops.
Since this initiative was implemented about a year ago, Mr Tan estimates that the bank would have avoided about 13,000kg of carbon emissions by the end of 2019.
"To put it into perspective, this amount of carbon emissions is what a typical four-bedroom HDB household would produce in three-and-a-half years," he said.
Mr Tan says the bank is still looking at ways to improve the design of the bulk-packaging box to further reduce unnecessary packaging.
Likewise, for general consumers, they can do a lot simply by cutting down on single-use packaging, said experts. For example, they can bring their own reusable bags or containers when out shopping or dining.
A life-cycle assessment commissioned by the NEA found that a reusable bag is roughly equivalent to 125 single-use plastic bags if it is used over a year.
The study found that a reusable container could replace 3,650 pieces of single-use plates or containers if it is used twice a day, every day, over a period of five years.
In a bid to wean consumers off their addiction to plastic, some companies have begun developing alternatives.
One such company is Singapore-based RWDC Industries. Their product, Solon, is made from a naturally-occurring polyester that can completely decompose into carbon dioxide and water through microbial action within three to four months.
"Think of it as a book in a library. If it's kept in a good condition, it should last for a long time. But leave it out to the elements and it just deteriorates," said RWDC's Asia Pacific president Mr Xiao Zhaotan.
Another is Indonesian company Evoware, which has created seaweed-based packaging that is not only biodegradable but also edible.
But even such alternatives do not eliminate the problem entirely.
There is still an energy and carbon cost to creating these eco-friendly alternatives, and the producers have to make sure that these costs are not higher than that of making plastic versions, said Mr Abishek Balasubramanian, the head of projects at circular economy consultancy firm GA Circular.
It is also important that these alternative materials are able to biodegrade without the aid of a machine, which could generate more carbon emissions.
And if it can decompose naturally, there is also the question of whether, in the time it takes to biodegrade, it causes problems with wildlife, he added.
This Trash Talk series is produced in partnership with TODAY.