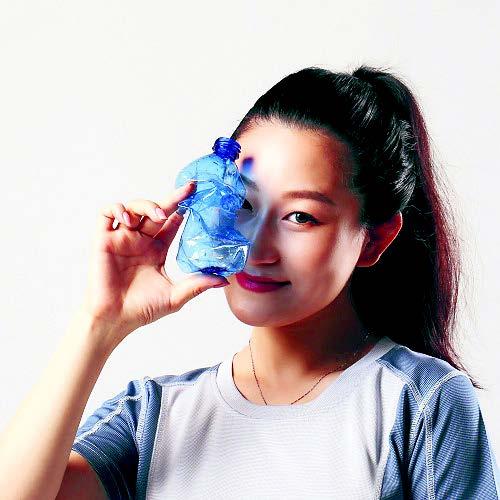 Contrary to what Carrie Bradshaw says, one can have too many pairs of shoes and clothes - especially if they are harming the planet.
The global production of textiles releases a shocking 1.2 billion tonnes of carbon emissions per year, outweighing the carbon footprint of all international flights and maritime shipping combined. Clothes and accessories, which are dumped when they're no longer "in season", also release greenhouse gases when they are incinerated.
It's high time we switch up our shopping habits. And we can start by looking at sustainable companies like REMAKEHUB.
Trash, but make it fashion
Did you ever think that discarded coffee grounds could be fashioned into T-shirts, pens and even a watch strap? Or that plastic bottles could be transformed into T-shirts and blankets? Bringing upcycling to new heights is Sissi Chao, with her one-year-old social enterprise REMAKEHUB that uses high-tech processes to turn waste into fashionable lifestyle products.
The social enterprise has an in-house research and development innovation centre and works with university laboratories to develop technology that turns waste into renewable materials, such as recycled nylon. In doing so, REMAKEHUB extends the lifespan of unwanted materials and reduces the fashion industry's drain on natural resources and new materials.
"Our mission is to clean up waste, and remake them into renewable resources. To that end, we leverage innovation, technology and creative design to create impact and scale."
The inspiration for this business was sparked during Chao's internship at her parents' clothing factory, which produced fast fashion for major retailers. "I saw the ugly side of the fashion industry during my internship," says Chao. "There was so much pollution and waste everywhere. I wanted to find a solution that would allow me to recycle all the waste and turn them into renewable resources, for the sake of future generations."
The "Princess of Trash", as she's known in the industry, has been lauded inter-nationally for her efforts. She made it to Forbes' 30 Under 30 List and won the United Nations Development Program's Asia-Pacific Young Innovative Award for her work in 2018.
Innovative solutions to pollution
In its first year of operations, the business-to-business social enterprise has worked with a slew of clients ranging from Ford to DBS Bank. More recently, REMAKEHUB worked with the World Wide Fund for Nature (WWF) to turn discarded fishing nets found on the Great Barrier Reef into a line of stylish ReefCycle sunglasses that would not look out of place in a luxury store.
With these sunglasses, REMAKEHUB is also piloting a sub-brand called REFUTURE, which uses blockchain technology to track the entire production process of the sunglasses, from waste to end-product. This way, consumers can find out exactly where their product came from by scanning a QR code.
Chao says the social enterprise will roll out this technology to other REMAKE HUB products in the near future and provide it as a traceability implementation service to other sustainable fashion retailers.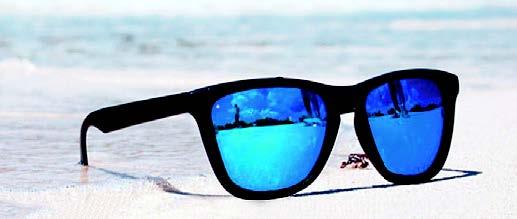 Forming a part of REMAKEHUB's journey is the DBS Foundation Social Enterprise Support Programme, which was launched in October 2018. The programme seeks to help social enterprises scale their businesses by improving operational capacity and innovation capabilities. Through this, REMAKEHUB benefitted from increased visibility, market access, networking and financial advisory.
Building a conscious closet
While social enterprises like REMAKEHUB offer solutions to transform the fashion industry, other businesses are also doing their part to encourage people to be more sustainable when it comes to fashion.
At DBS Bank, a Sustainable Fashion Interest Group was formed in February to advocate and drive sustainable fashion habits and find solutions for a circular economy. The group meets once a month to ideate, plan and drive sustainability initiatives.
One such initiative is clothing swap events for DBS employees, where they can swap their clothes for other pre-loved pieces instead of buying new items. The group is also working on a set of sustainable sourcing guidelines when it comes to uniforms and T-shirts commonly produced for events.
Everyone can play a part in creating a more sustainable future, says the group's co-chair Loh Lay Kwan. "Just start some-where, even if it's as simple as stopping yourself from buying an item of clothing. We're all in a position to make an impact, whether as a consumer or an employee, and we can choose whether that's going to be a positive or negative impact."
The sustainable fashion interest group is one of four such groups at DBS Bank. The other three cover the areas of food waste, plastics and paper.
Save the world in style
Build a sustainable wardrobe by sticking to these 4Rs
Rethink
 

Thinking of buying something new? Go for quality over quantity and invest in more durable items. When deciding on a shirt or pair of pants, ask yourself: Does it fit well? Are the stitches even? Can I maintain it?

 

The rule of thumb is to shop for items that are comfortable, stitched together well and can be maintained over a long period.



Reduce
 

Less is more. Tempting as it may be to keep adding to your wardrobe, consider carefully whether you really need that new piece of clothing and how often you'll wear it, before heading to the cashier. Choose versatile pieces that can be worn on multiple occasions, instead of one-off statement pieces for an lnstagram moment.



Reuse
 

Instead of buying new clothes, how about renting them? There are many clothing rental services in Singapore such as Covetella and Style Theory that let you refresh your wardrobe for special occasions and more.

 

If you love vintage threads, you can also consider trading your pre-loved goods for quality pieces at a clothes swap - social enterprise The Fashion Pulpit, for instance, runs such swaps - or visit a thrift shop for second-hand gems at a bargain.



Recycle
 

As a consumer, you have the power to influence shopping trends. Make the conscious choice to buy products made from recycled or upcycled materials. Fashion brands like H&M and home-grown label rehyphen have released collections made from discarded materials such as polyester and cassette tapes, respectively.
This content is produced in partnership with ST Life.