Remember the last time you had a splitting headache and headed to the pharmacy to get painkillers? They were likely on shelves that were easy to spot. And when you headed to the cashier to pay for the box of painkillers, you might have also grabbed the packet of mints or chocolate placed conveniently next to the payment counter.
These somewhat seemingly random product placement choices are actually carefully planned line ups that use science and data to create a pleasant shopping experience. This is precisely the kind of research that goes on at the GlaxoSmithKline (GSK) Shopper Science Lab.
Simon Bell, Director of the GSK Shopper Science Lab, was at DBS Asia X to share how technology is used in retail. Here's what he had to say about the future of shopping.
Q: Let's jump right in! What does the future of shopping look like to you?
That's the billion-dollar question! What you're seeing is an explosion of choice.
I think it depends a lot on what you're shopping for and where you are, especially in the next 10 years, since markets are in different stages of evolution.
What I do know is that people will always want certain things – value with price, convenience, experience, and quality. These have and will always be a part of the shopping experience.
What will change is the ranking of these in the consumer's mind. Eventually, solutions, whether technology-driven or otherwise, that will enhance the aforementioned factors will always win.
Q: How has technology impacted the retail industry?
Historically, technology has been very much focused on improving efficiency for retailers and manufacturers – whether it is electronic point-of-sale, logistics systems or payments.
Now, we are seeing the technologies disrupt from a shopper's perspective. These manifest in many different ways, but ultimately allow consumers access to more information, and offer retailers and manufacturers access to more data so they can be more effective in meeting consumers' needs.
Q: How has GSK used technology to create better customer experiences?
We have used technology in many different ways and helped some of our retail partners understand how their display fixtures can be more effective. We have also used technology to optimise online experiences.
Ultimately, it's about driving both effectiveness and efficiency. This is key in a world where media channels become more dispersed. I think fast-moving consumer goods and retail industries have been very focused on efficiency in recent years. This needs to be rebalanced.
Q: Tell us more about the GSK Shopper Science Lab. Why did GSK decide to open such a lab?
At the heart of GSK's business model is making sure we get close to both our consumers and our customers.
The Shopper Science Lab is a state-of-the-art facility that uses different technologies to help us understand people's shopping behaviours and habits, so we can partner retailers to help improve the experience – whether it's a physical or online store.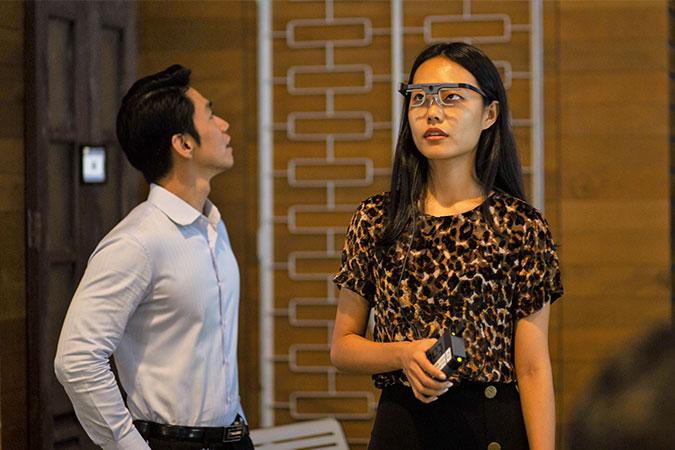 Q: What are some insights you have gleaned from research at the Shopper Science Lab?
One of the things we discovered is that there is a correlation between the time taken to find a product and buying the product.
The more we help customers make the right retail decisions in a market that is saturated with products, the higher the likelihood of purchase.
We also need to find effective ways to communicate with customers in terms of media placement and creating content. There is a need to balance both effective messaging and the efficiency finding a product placement in stores.
Q: Do you have any interesting trends or insights about Singaporean / Asian consumers to share?
I don't like the term "Asian" shoppers as it groups everyone as one.
As an example, we see clear differences in Chinese shoppers versus Indian shoppers versus Australian shoppers; there are cultural and economic factors that cause one to shop differently.
However, what I can say is that people have many similarities in the way they behave because of the way most people's brains work.
For example, people like things to be organised in certain ways that help them shop and find things, which then makes them more likely to choose and buy a product.
From a packaging perspective, the challenge is to stand out in a crowd of goods and be distinctive. Iconic pack shapes (and colours) help brands create a code that is hard to copy and therefore increase their effectiveness when consumers try to recall them.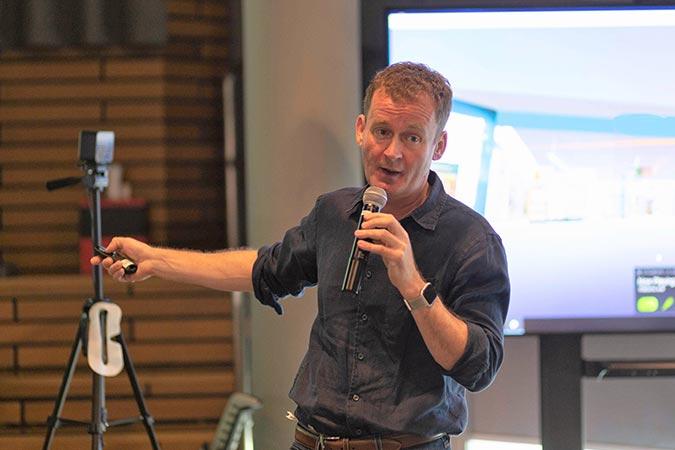 Q: What are some common consumer misperceptions you've discovered from the Lab's findings?
The obvious one is that people don't want overcomplicated messages.
Fundamentally, people want simple, understandable messaging that is relevant to them.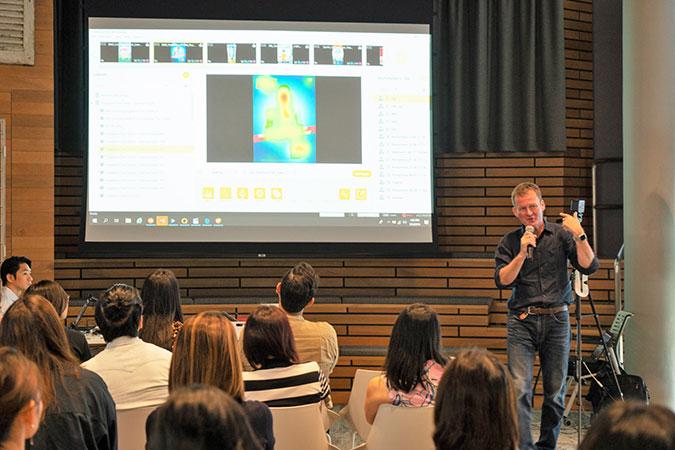 Q: With online shopping becoming more prevalent, are brick-and-mortar stores still important for GSK's business?
Absolutely. They still play a key role for us as business and will continue to do so into the future. The majority of our business still sits in physical stores, and in most markets, this will be the case for some time.
Online shopping is growing in many markets, and in some, such as China, it's accelerating at an incredible pace, so we will clearly need to accelerate ahead of this trend. But physical stores will always play a key role both now and in the future for GSK.
What may change is the nature of that role. I do see a more service-oriented and experiential store as we move into the future.
Q: What is the one thing you have learnt since joining the Shopper Science Lab team?
Understand the question you want to answer – technology is merely the enabler. People rush to the technology as a start.
Many years ago, people progressed by knowing the answers to everything. In the future, the key will be asking the right questions. My two least favourite words in the world are "Big Data".
Start with smart questions, and then understand what data or tech will help you find the solution.
Simon Bell is Director of GSK's Shopper Science Lab for Asia, Middle East and Africa. He spoke at DBS Asia X as part of DAX U, a series consisting of curated curriculum about innovation in different fields, offering DBS staff and the innovation community additional learning resources. Topics ranging from technology in data virtualisation to entrepreneurship tips and tricks are shared via brown bag sessions and mini-workshops