But while everyone knows they need insurance, most people aren't clear on what type or how much they require.
That's right: it's possible to buy too much insurance, and end up wasting your money.
Here's the real lowdown on how this insurance thing works:
What are the types of insurance you absolutely need?
In order of importance, these are the types of insurance you should have to survive in Singapore:
Health insurance




Disability insurance




Critical illness coverage




Life insurance




Personal accident
1. Health insurance
Every Singaporean has basic health insurance, in the form of MediShield. Now, basic MediShield can cover most of your hospitalisation costs, if you stay in a public hospital, and in a C to B2 class ward.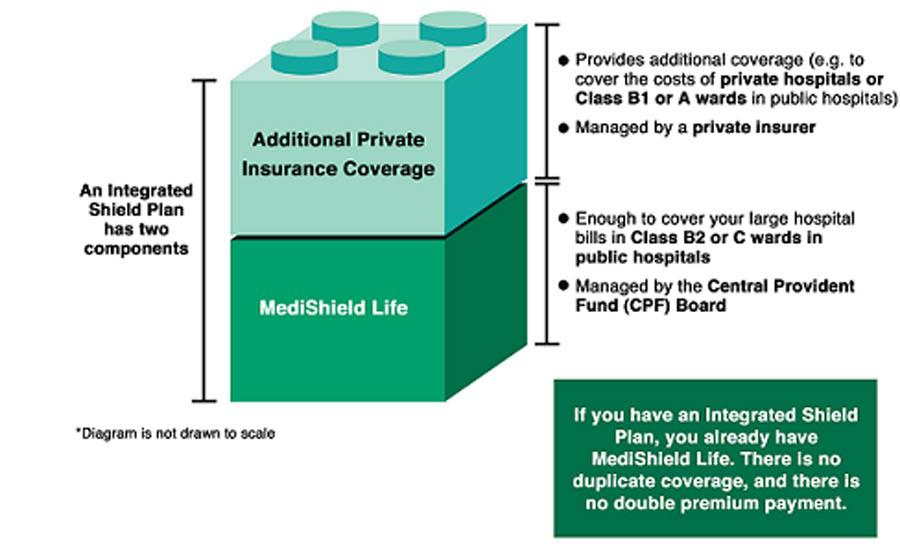 But if you go to a private hospital, and you elect to have a B1 or A class ward, MediShield probably won't be enough to cover most of the expenses.
That's where an Integrated Shield Plan (IP) comes in. This policy comes from a private insurer and complements your MediShield, so you have enough coverage to go for a better ward.
The good news is if you have an IP, you already have MediShield Life by default and there's no duplicate coverage or double premium payment.
"But I'm not fancy, and I don't need a nice ward."
Fair enough, you might not need air-conditioning in your ward, but there are still advantages to getting an IP.
The first of this is your claims limit. With MediShield, your maximum health insurance claims are limited to SGD 100,000 per year. There are also claims limits on specific treatments. For example, chemotherapy treatments have a limit of SGD 3,000 per month, kidney dialysis has a limit of SGD 1,000, and so forth; you can find the complete list here.
Having an IP can extend these claims limits. For example, some IPs can extend your total claims limit per year to SGD 1 million. It's pretty reassuring to know that your insurance isn't going to run out, even if you suffer from something major like cancer (touch wood).
The second advantage to having an IP is that you can buy a rider. To put it simply, a rider is an add-on that lets you add coverage to your existing policy for an additional cost.
When you make a health insurance claim, there's a co-pay involved. This is usually around 20 per cent of the bill. You need to pay for this first, before your health insurance pays the rest. If your hospital stay and surgery costs SGD 7,500, for example, you'd have to pay SGD 1,500, and your insurance will cover the rest. That's not bad, but it's still pretty painful.
If you have an IP however, you can buy a rider. This costs just a few hundred dollars a year, but it reduces your co-pay to just five per cent. Even better, having a rider can mean you get a cash bonus (hospital cash incentive) for staying in a lower ward.
If you haven't got an IP yet, talk to a financial adviser. This is probably the one of the most important insurance policies you need.
2. Disability insurance
Disability insurance replaces a percentage of your income, if you're unable to work. Those of you in physical professions, like professional dancers and yoga instructors should always have disability insurance.
The premiums for disability insurance rise depending on how much of your income you want to replace. In general, it's advisable to buy enough coverage to replace 70 to 75 per cent of your income.
If you earn SGD 4,000 a month, for example, you should buy enough disability insurance to get SGD 2,800-3,000 per month.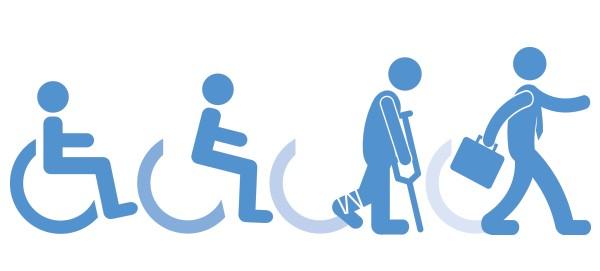 Disability income isn't immediate. It can come within two, three, or six months of your inability to work; this is called the deferment period. The shorter the deferment period, the higher the premiums.
3. Critical illness coverage
Critical illnesses give you a lump sum pay out, if you suffer an illness such as stroke, heart attack, cancer, and so forth – check the insurance policy to determine what kind of critical illness is covered (although most of them are largely similar).
There are two ways this can pay out. One type of critical illness coverage immediately pays out a lump sum, once you're diagnosed. This is the type of policy we suggest you get.
The other type of policy only has a pay out when you get to a certain stage of an illness. Now we don't know the difference between, say, an "intermediate" stroke and an "advanced" stroke – all we do know is we'd want a pay-out as soon as we get the freaking stroke.
The thing to consider here is how much of a pay-out you want. The bigger it is, the higher your premiums. Our advice? Ensure the pay-out is enough to cover at least five to seven years of your income.
Why such a big pay-out? Here's a simple reason:
If you've been diagnosed with cancer, which do you prefer: several months to spend with your loved ones and focus on recovery, or continued morning meetings and budget reports?
Enough said.
4. Life insurance
Life insurance gives you a pay out (a sum assured) for death, and Total Permanent Disability (TPD). TPD generally covers situations such as being blinded, losing limbs, becoming wheelchair bound, etc. Remember to always check the terms and conditions of the insurance policy, to see how they define it.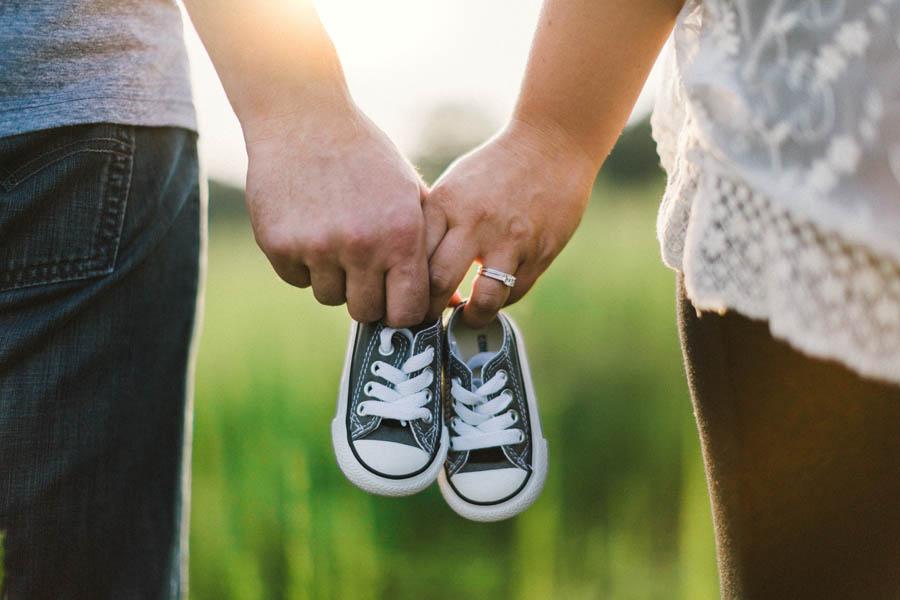 As for death, the sum assured goes to your loved ones if you pass away. If you have young children, or parents who are dependent on you, this is important.
The size of the sum assured determines the premiums. As with point 4, aim for an amount that will replace your income for at least five to seven years. This will give you enough time to re-skill and find new income sources if you're disabled, or for your family to recover from your loss.
(Note: life insurance may come with investment-type benefits (i.e. Investment-Linked Policies), such as annuities or cash bonuses. We're not talking about those here, because this is strictly about insurance).
5. Personal accident plan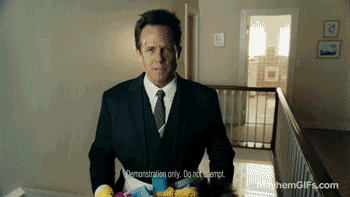 This provides a pay-out for unfortunate accidents, like if you break a leg while trekking. While there might be some 'overlaps' in coverage with your other plans, Personal Accident Plans can still be useful.
For example, going back to that broken leg: your health insurance may not pay out for the X-Ray scans, but your Personal Accident Plan might, which could save you a few hundred dollars. This one is a "get it if you can afford it" policy. The good news is that you usually can, as premiums are low at about SGD 20+ a month.
Frankly though, most people can get sufficient coverage from the other policies mentioned before, or even from their employer's group insurance.
Still confused? Find out more about the types of life insurance available or check out this beginner's guide for a quick breakdown on insurance