Crunching the numbers for your dream destination
Unless your dream destination is Punggol or Batam, you're probably looking at a four-digit figure. Here's a rough estimate:
For an economy ticket to countries like Japan, you'd pay anything from about $800 to up to $1,500 (if you compare online for the cheapest deals). Europe or the US tend to incur costs of between $1,200 to up to $2,500.




You need to factor in the cost of accommodation. Assuming you pick economy options (i.e. discount hotels or Airbnb), decent rooms tend to be around $120 to $180 per night.




A safe estimate for food and transport is at least $60 to $75 per day. Remember that some countries don't have "cheap eats" in hawker centre equivalents, and that unsubsidised public transport (you're a foreigner) can be expensive.




You need about $100 to $150 for good travel insurance.




And about $150 spending money per day should be comfortable for shopping and sightseeing.
Overall, you'd need roughly $4,200 for a week's vacation in your dream destination. Twice a year, that comes to about $8,400.
That means setting aside around $700 per month.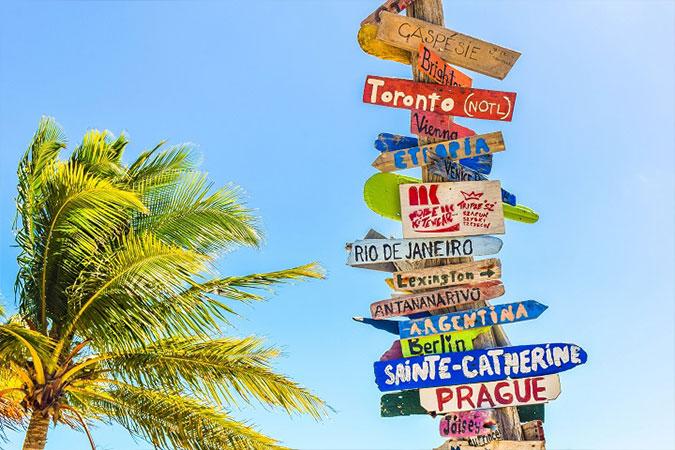 That means there are some honest realities you'll have to confront
First, a reasonable income to have – before you even consider this – is at least $3,500 per month.
After CPF contributions, your take-home pay is about $2,800. Of this amount, you should be saving / investing at least 30 per cent ($840). After setting aside another $700 for your travel budget, you will only have $1,260 per month. This leaves you with around $42 per day, for travel, food, and other expenses.
As you can see, it's already a little tight at this amount. You shouldn't compromise on savings and investing, so if you make under this amount, it may be better to wait till you grow your income a bit.
Ideally, an income of about $4,000 a month is needed to afford this travel lifestyle. Second, you need to consider if your job can give you the time off. Most Singaporean employers give you exactly two weeks off a year. This means you may not have sufficient leave for other purposes, such as attending weddings. So if this is a high priority for you, try and negotiate what you need into your employment contract.
Those whose jobs either don't pay enough or give enough leave yet, take heart. You can always consider halving your goal to one dream destination a year, or even consider nearby destinations ideal for long weekends.
Now, how can you make those trips as affordable as possible?
Get your finances in order before you start




Be disciplined in setting aside trip money




Learn to travel hack with air miles




Do your homework on comparison sites




Consider a multi-currency account




Go for the experience, not to buy stuff




Try to turn your trips into sources of side income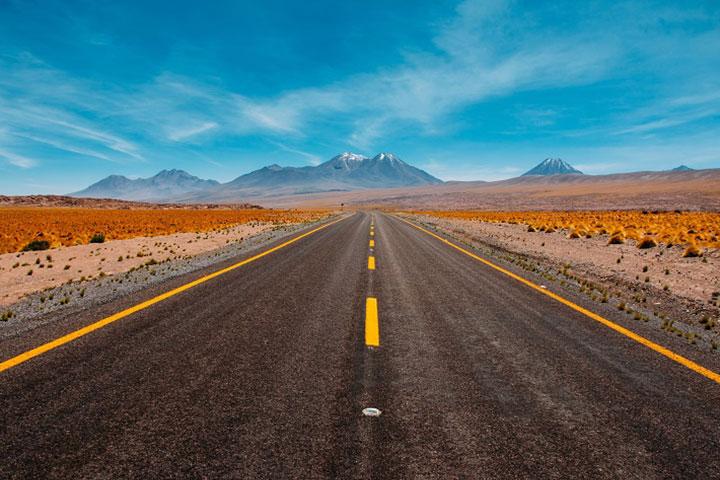 1. Get your finances in order before you start
Before you embark on this, take the time to pay off any outstanding high interest debts (e.g. your credit cards). You should also save up at least six months of your expenses before you start budgeting for the travel lifestyle; this will keep you going during emergencies.
You'll also need to save up the initial $8,400 over the course of one year, before you can start using it to travel the next.
This all takes a bit of patience, but it's always better than maxing out loans and living pay cheque to pay cheque. That's extremely dangerous – one misstep and you may be unable to travel due to the debt / financial damage. So always get your finances in order first.
This is adulting 101, so if you're feeling overwhelmed, you can always get some guidance.
2. Be disciplined in setting aside trip money
Now that you know you roughly need $700 a month set aside for trips, factor it into your budget. We suggest you automate the transaction, so it's paid into a separate bank account every month. This will stop you from accidentally squandering your trip money on impulse buys.
3. Learn to travel hack with air miles
Here's an example: with a DBS Altitude card, you can get 1.2 bonus miles for every dollar charged to the card, or two bonus miles per dollar if you spend overseas. Miles can be used for seat upgrades, or to redeem the cost of the flight ticket (check with your preferred airline to see the rewards table).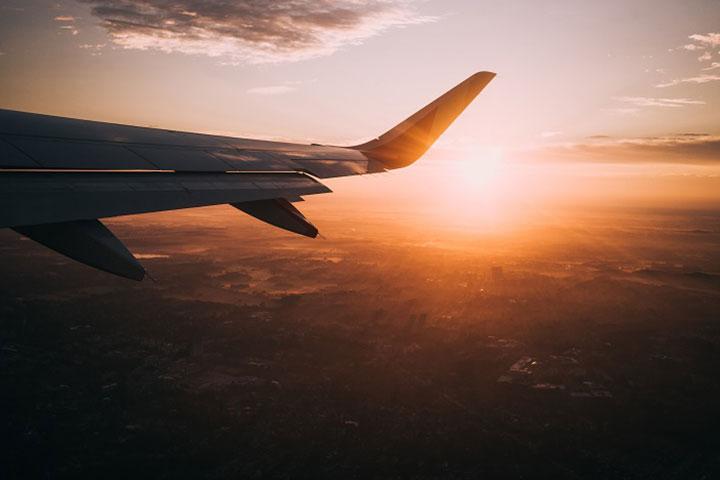 The trick is to use the air miles card as a mode of payment, instead of credit. Use it for things you need to pay for anyway; and then immediately pay it back before any interest is charged.
If you go for lunch with friends, for instance, you can put the collective bill on your card, then you get your friends to PayLah! you their share. You just effectively got yourself some free air miles.
But always remember to pay back the credit card in full, before each billing cycle (once you incur interest, the air miles are no longer a true savings).
4. Do your homework on comparison sites
Don't only use one comparison site when shopping for flight tickets or accommodations.
Some websites have special deals with airlines or hotels, that let them go much cheaper than others. These promotions change on a regular basis, so it's a good idea to use multiple comparison sites.
Also, note that few websites truly compare every possible flight or hotel – most sites only compare prices among partners who work with them. To find the cheapest possible option, you pretty much have to check multiple sites.
5. Consider a multi-currency account
If you can qualify for one, consider getting a multi-currency account. This can save you a small fortune in forex fees.
For example, a DBS Multi-Currency Account (MCA) can hold up to 12 different currencies, and be linked to your DBS Visa Debit Card. The advantage here is that, when you spend in a foreign currency, you will skip the forex fees.
Say you keep cash in both Singapore and US dollars (possible with a multi-currency account). If you spend in the US, you can simply debit the money from the US dollars you already have, instead of having to pay to convert Singapore dollars to US dollars.
Such transaction fees can range from 1.5% to 3% of the transaction, depending on the card used. Over multiple transactions (e.g. your cab fare, multiple shopping purchases, different meals) the fees can come up to a significant amount.
You can also set FX alerts on the rates you're eyeing so that if you've got a trip planned in a few weeks' or months' time, you've got the opportunity to jump when the rates are awesome and buy enough currency in advance.
No craning your neck to look at FX boards and battling long queues at the Arcade involved.
6. Go for the experience, not to buy stuff
Do you absolutely have to go shopping when you go abroad? Consider planning itineraries around experiences instead – like a tour of New York based on where all your favourite romantic comedies were filmed, or visiting fish markets in Japan where you get your favourite sashimi. These things allow you to take in the location, without costing anything.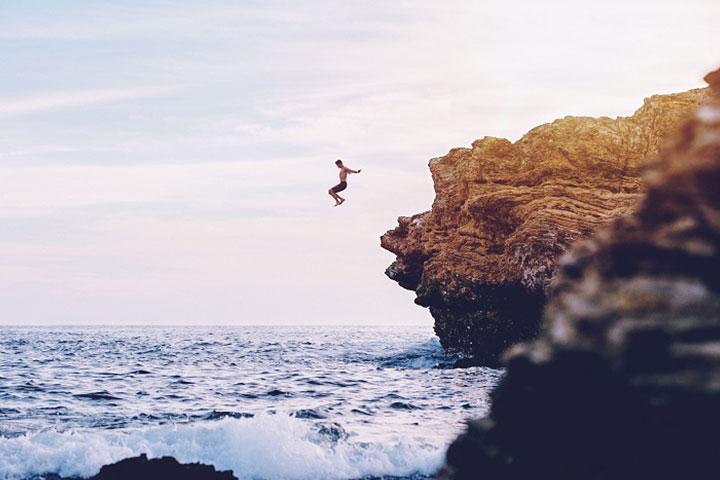 If you focus on experiences rather than buying stuff, you might find your trips cost far less than you think. They may even be more satisfying.
7. Try to turn your trips into sources of side-income
Here's a tip from the blogger writing this: some websites and publications will pay you to write about your travel location. Assuming you're an okay writer or photographer, you can approach travel sites or magazines and ask if they're interested in your dream destination.
They may be willing to pay you to visit certain landmarks (which you were probably about to do anyway), for your pictures, and/or your in-depth reviews. It's work, but it's along the way right?
And while it won't pay for your trip, it can offset some of the costs, or help pay for the next one.
The last tip for being able to afford travelling is simple: buy insurance
A single bad accident abroad can result in eye-watering medical fees. This is especially true if you need to be flown to the hospital, or if you need to be evacuated to Singapore for treatment; the price can deprive you of trips for years to come. As such, always make sure you're protected when you travel.
Here's a tip through the grapevine: you can score complimentary basic travel insurance at DBS Travel Marketplace, and even pay for your flights and accommodation with DBS points.