AI-powered bins, buffet surpluses app among zero food waste solutions by youth
BY DBS, 26 OCTOBER 2022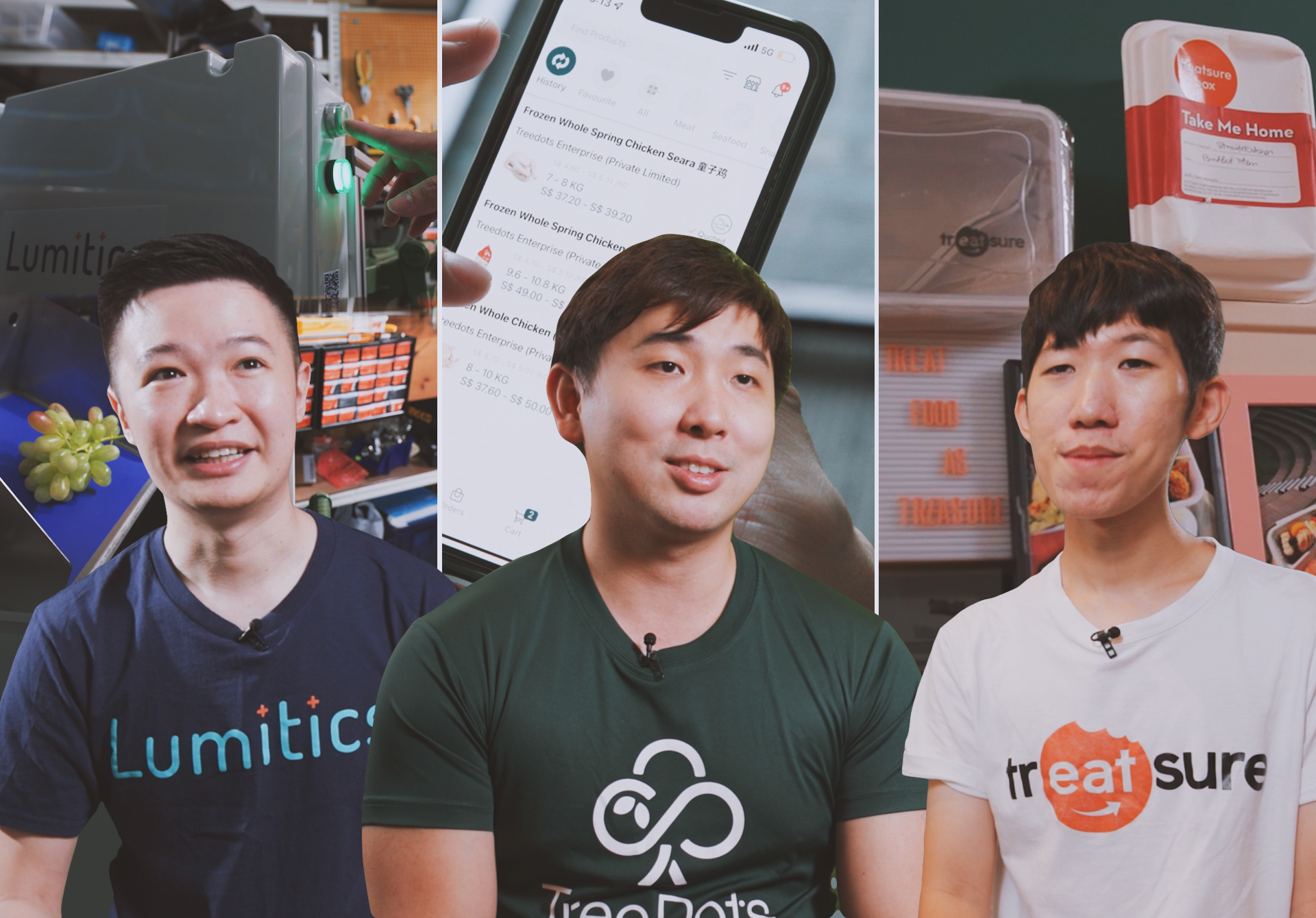 Hungry for change, Singapore's youth are tackling Asia's food waste problems with technology and behavioural-design solutions
Kitchen bins powered by artificial intelligence
It has been five years since Rayner Loi enrolled into the Singapore University of Social Sciences (SUSS) as a finance major, but he has yet to graduate. Struck by the amount of food thrown out after a buffet dinner, Rayner paused his studies to tackle Singapore's food waste problem.
Food waste is one of Singapore's largest waste streams. In 2021, it accounted for about 12% of the total waste generated on the island.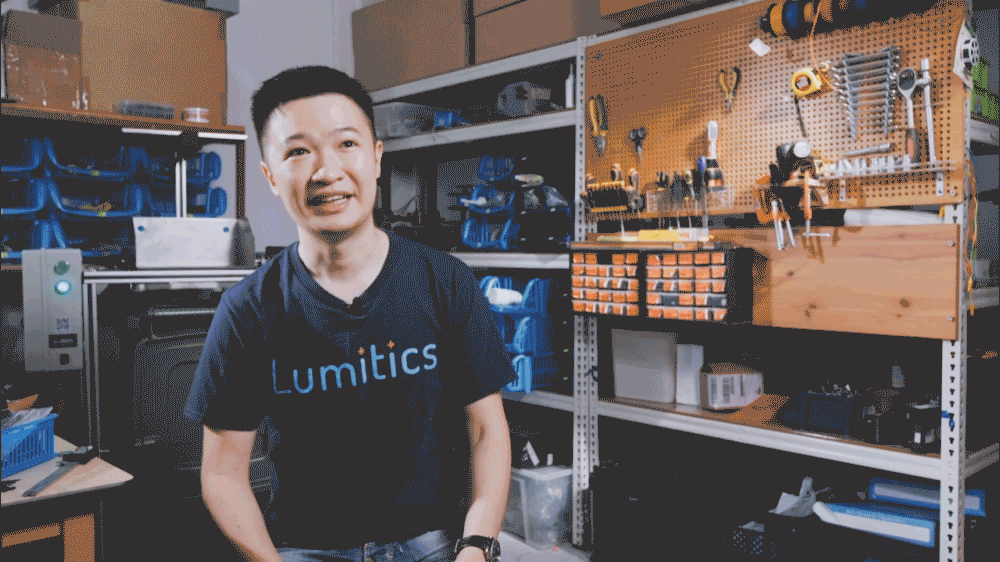 CEO of Lumitics, Rayner Loi, invented a smart bin to address the food waste issue in the F&B industry.
To nip the problem in the bud, the 29-year-old CEO of tech start-up Lumitics invented a smart bin for the F&B industry. The bin is installed with an artificial intelligence tracker to measure and track the type of food binned – down to the menu item being thrown out.
The company works with chefs from hotels, restaurants, and dining halls, helping them cut down about 40% of their food waste.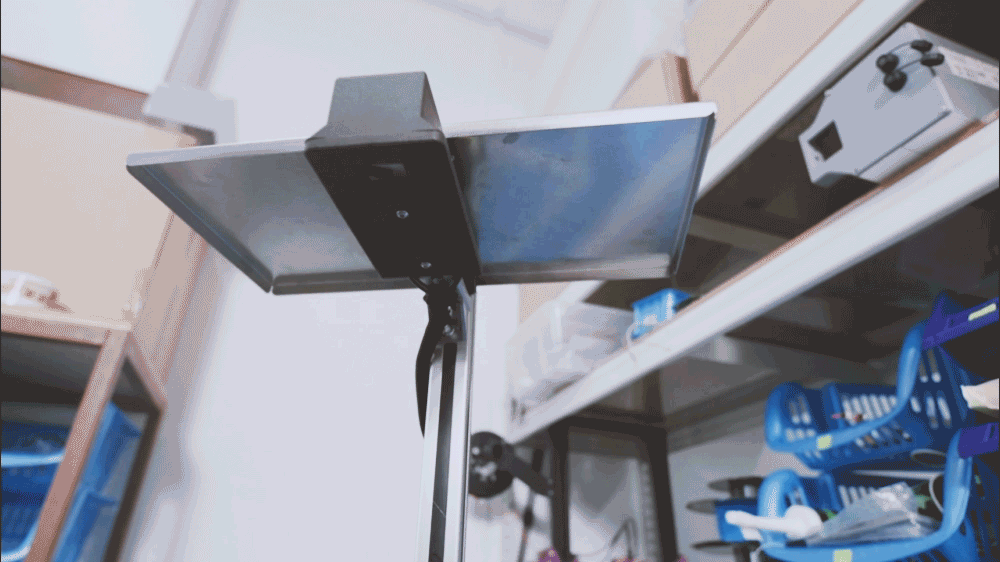 Lumitics' technology, a tracker with AI technology, is installed on commercial kitchen bins.
"If a kitchen has been throwing away about 5kg of curry chicken, we can use that information to help chefs optimise how much food to produce and prevent food waste from being generated in the first place."
App, AI-powered digital platform saves surplus food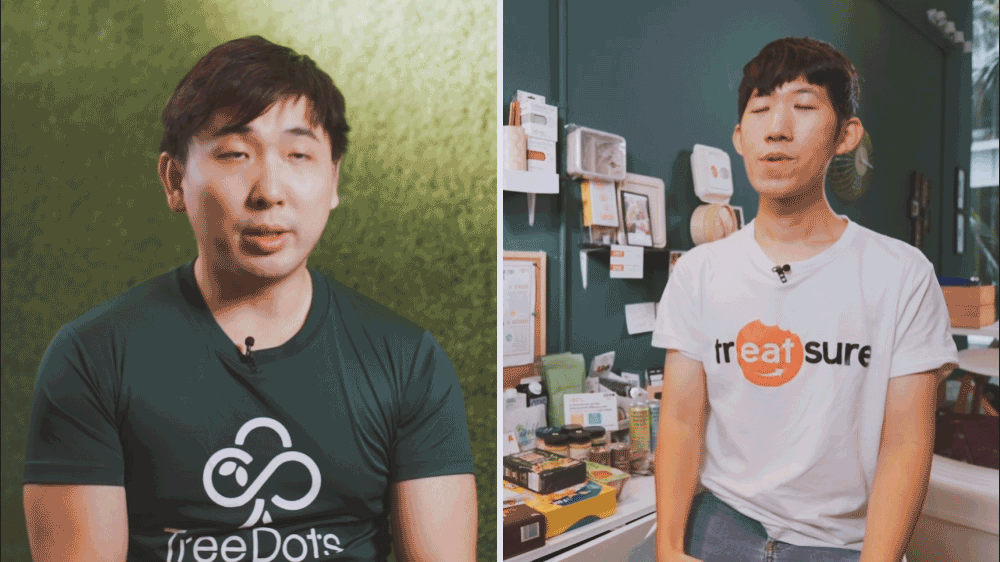 Social enterprises treatsure and TreeDots have solutions that race against time to prevent excess food from being thrown away. They channel surplus groceries such as poultry, fruits and vegetables from suppliers to potential buyers.
Treatsure, founded by Preston Wong in his final year at the National University of Singapore (NUS), tackles food waste in the F&B industry with a mobile app.
"I noticed my family members throwing out expiring food items from the refrigerator, and thought whether it was possible to create a platform that could redistribute excess food while helping to reduce wastage."
Customers can access surplus food at their fingertips on treatsure's mobile app.
In 2017, he partnered a schoolmate from the NUS School of Computing to build an online marketplace that connects food suppliers with customers. Users can take away surplus food from buffets from S$10 through its buffet-in-a-box offering, and access imperfect or near-expiry groceries at a bargain.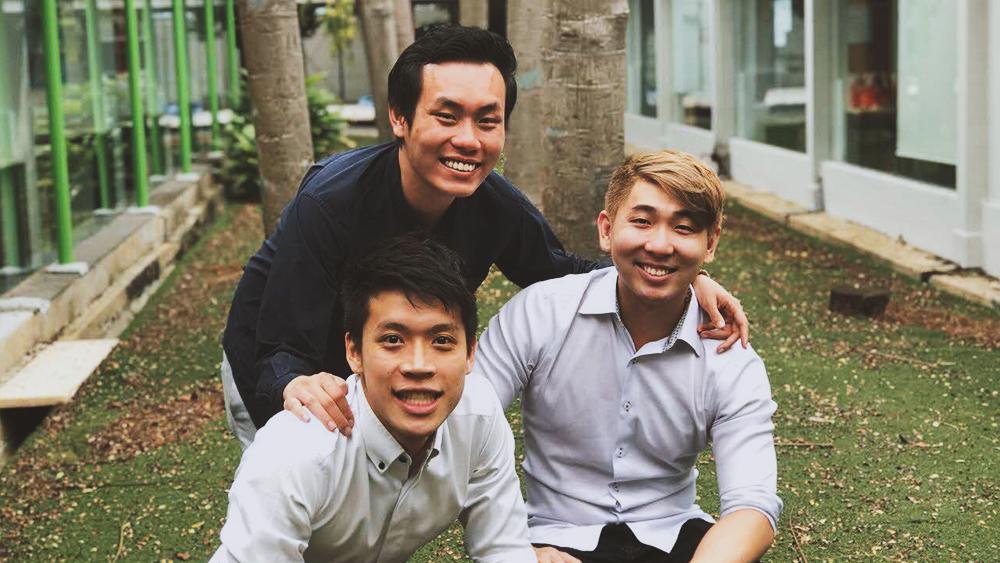 Co-founders of TreeDots Nicholas Lim, Tylor Jong and Jia Cai Lau.
While treatsure sells surplus food directly to customers, TreeDots operates a Business-to-Business (B2B) model.
The digital platform was co-founded by three friends while they were studying at Nanyang Technological University (NTU) and Singapore Management University (SMU).
"We were on our respective university exchange programmes in Europe, and it was common to see a huge display of near expiry products in grocery stores, which were my go-to food as they were affordable.
We soon realised that - in comparison to Asia - supermarkets in Europe are more enthusiastic in pushing such products to customers to prevent food from being thrown away," he said.
Leveraging machine learning and integrated systems on their platform, TreeDots increases the speed of matching suppliers' unsold, excess food to F&B businesses. For instance, the social enterprise saves about four tonnes of fresh chickens daily by cutting them into parts and reselling them to other businesses. 
Less rice, just nice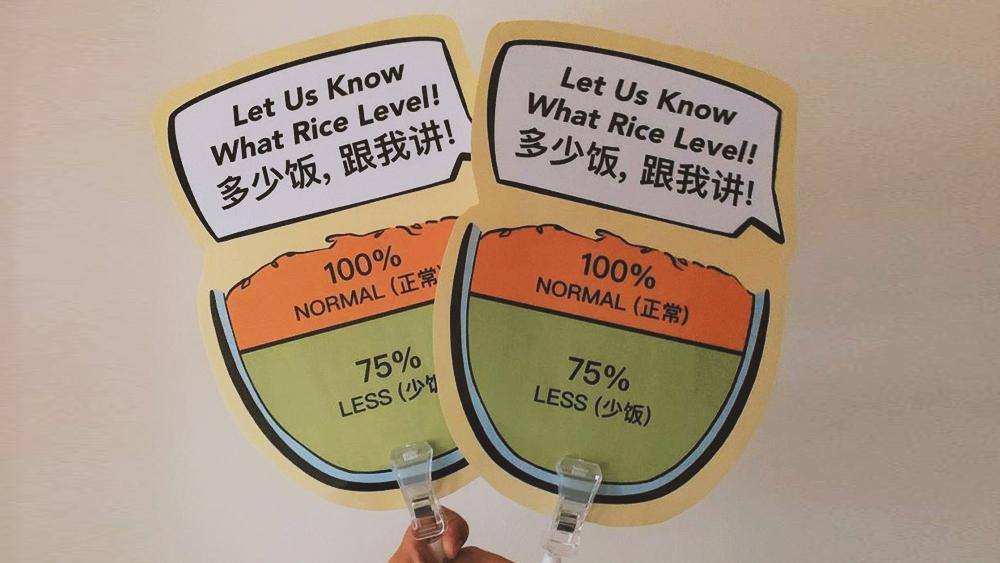 Menu cards designed by Yale-NUS College students to reduce rice wastage at NUS canteens.
Technology is not the only solution tackling Singapore's food waste problems. A group of Psychology majors from Yale-NUS College (YNC) piloted a behavioural design solution to minimise rice wastage across 'Cai Png' or economy rice stalls in NUS canteens.
The team designed a menu card that allows individuals to choose their rice portions, inspired by bubble tea shop menus where you can customise your drink's sugar level.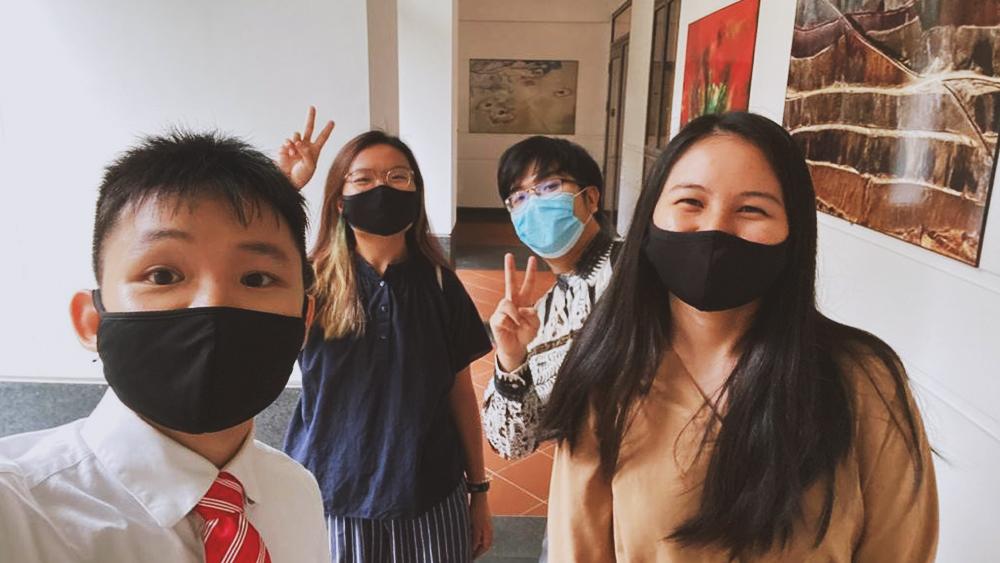 YNC Psychology student, Bryan Timothy, with his team mates.
"We realised that rice is the main source of food wastage from these stalls as many customers prefer to finish their side dishes. Many also told us that it did not cross their minds to order less rice."
To help normalise thinking through food portions, the team also requested that the stallholders ask customers to indicate their desired amount of rice.
"It's important to understand how people behave to propose the right solutions and enact tangible change in society," he said.
Calling all youth!
Do you aspire to be the next zero food waste hero? Get S$125,000 to turn five zero food waste ideas into reality with DBS Foundation and the National Environment Agency.
Submit your ideas now at the Hungry for Change Challenge. Submissions close on 31 October 2022.
Recommended for you
Based on your read
Based on similar interests
Recommended
Popular
Latest
Last Read