Fifty-two plates of nasi lemak — that is the equivalent of the amount of food which the average Singaporean household tosses out every year.
This was among the findings of a joint study by the Singapore Environment Council (SEC) and consulting firm Deloitte published last month.
As part of the study, about 1,000 respondents were surveyed online to determine Singaporeans' food storage behaviour, purchasing patterns and food handling habits.
The results showed that an estimated 26,000 tonnes of food is thrown away from households even before it is cooked, including expired food and food that is spoiled as a result of improper storage.
In terms of monetary value, the study estimated that S$342 million worth of food was wasted across the more than one million resident households in Singapore.
The numbers reinforce a worrying trend.
According to the National Environment Agency (NEA), 763,000 tonnes of food waste was generated in 2018, equivalent to the weight of 54,000 double-decker buses. This has increased by about 30 per cent over the last decade.
Globally, food waste has also been on an upward trend. The United Nations estimates that about one-third of all the food produced in the world, or about 1.3 billion tonnes, is lost or wasted every year.
Put in perspective, if food waste were a country, it would rank as the world's top producer of greenhouse emissions just after the United States and China.
Why so wasteful?
A survey of about 1,000 people by the NEA and Agri-Food and Veterinary Authority of Singapore (AVA) in 2015 found that the top three reasons people threw out food was because it had expired, had gone mouldy, or that it looked, smelled or tasted bad.
Focus group discussions conducted by NEA and AVA alongside the survey also revealed that consumers were more likely to waste food at home as opposed to when they eat out as they tended to buy more food than they consumed.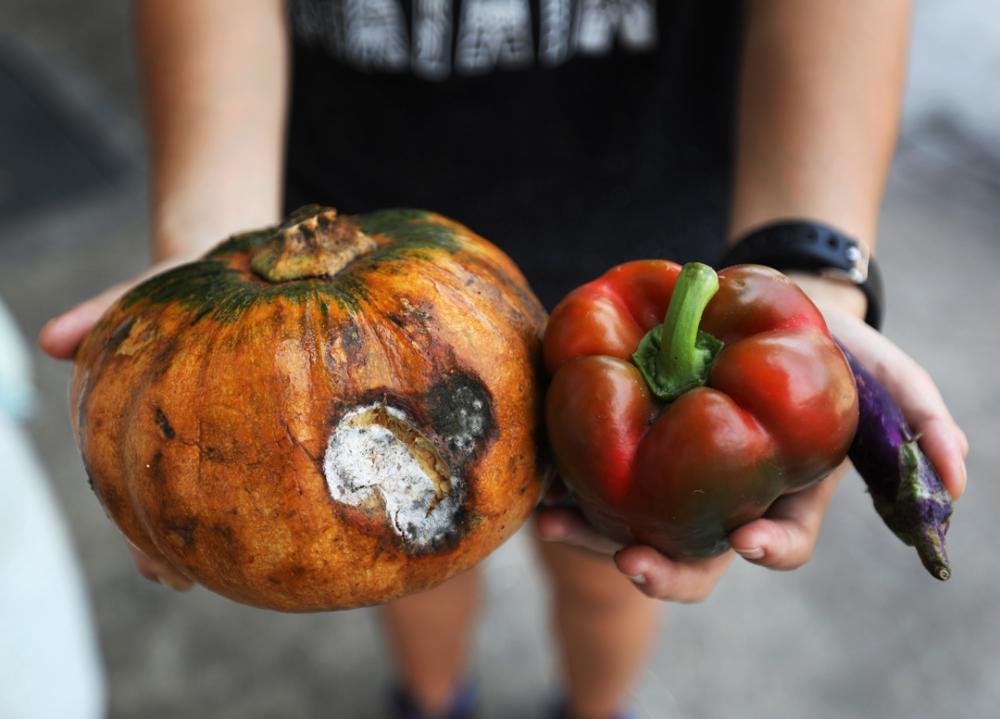 Three-fifths of the survey participants also cited "food gone out of date" as their top reason for wasting food at home.
The survey findings by NEA and AVA align with the survey findings of the SEC and Deloitte study.
The study found that about a third of consumers surveyed throw away 10 per cent or more of uncooked and unconsumed food items per week.
A contributing factor, said the report, was that 80 per cent of the respondents do not fully understand the difference between various labels such as "use by", "best before" and "date of expiry" used on product packaging.
According to Mr Patrick Lim, director of Asia-Pacific at Evigence Sensors, the "use-by" date refers to when food must be consumed before it becomes unsafe to eat. The "best-before" date refers to when the food product will remain fresh, following which it may still be edible but may not be at its best quality. The expiry date refers to how long items can remain in canned or sealed containers, Mr Lim added.
AVA had previously said that the expiry date refers to the date that food products, which have been stored properly, may not retain their best quality. In Singapore, the expiry date can refer to both the "use-by" and "best-before" dates.
Some experts whom TODAY spoke to felt that Singaporeans were over-reliant on the dates indicated on food products.
Mr Lim's firm creates sensors to determine the freshness of food based on temperature rather than date labels. He reiterated that that date labels do not always accurately reflect the quality and safety of food products.
For instance, food could still retain its freshness and edibility if stored at the right temperature. Mr Lim said that consumers could end up wasting food without realising that food was still edible even though it had passed the date stated on the label.
Mr Tan Hang Chong, a co-founder of Foodscape Collective, a community group which promotes food sustainability, said that there was an "over-reliance" on "highly conservative" date labels among Singaporeans.
"They would rather throw out food than re-learn what our pioneer generation would usually do to test if food is safe, such as through smell or taste," said Mr Tan, who added that a public campaign could be launched to teach people how to assess the edibility of food.
What happens to food after it goes into the bin?
Disposed food is typically incinerated in Singapore, adding on to a landfill that is increasingly running out of space. According to the NEA, it is the second largest waste stream disposed of for incineration.
In addition, buried food breaks down to produce methane, which is a greenhouse gas that contributes to global warming.
Although food can be recycled, a mere 17 per cent of food waste was recycled last year. Some of this was through individual or community initiatives.
Foodscape Collective, for instance, encourages discussion through its community events on ways and means to reduce or manage wasted food. These include workshops on composting and finding inventive ways to use unused fruit or vegetable portions.
Greater awareness about the amount of food waste generated in Singapore has also led businesses to get in on the act. Tenants from Compass Mall, for instance, contribute leftover cooked food and fresh produce to the Food Bank, which redistributes it to over 300 charity organisations locally.
Others have also found enterprising ways to profit from food waste. Founded in 2017 by Jeremy Lee and Clewyn Puah, start-up UglyGood converts fruit peels and pulp into usable material such as animal feed and cleaning products.
Speaking to TODAY, Mr Lee said that the fruit juicing industry only utilises 50 per cent of the fruit. As a result, Singapore generates about 20,000 tonnes of fruit waste annually.
For four to seven days a week, they collect up to 100 kg of fruit pulp from kitchens around the island and then convert them into animal feed, which is then sold to wildlife organisations.
They also collect up to 100kg of orange peels per week, and then extract d-Limonene, a chemical which works as a natural cleanser, to create products such as floor cleaners.
Food waste starts before it's on your plate
Before food even reaches diners, tonnes are lost between the time it is produced and the time it reaches retailers and wholesalers.
This food loss may occur due to a variety of reasons such as pest infestations or improper storage of food, such as when tomatoes are crushed when being transported from the farms to the market.
Singapore imports 90 per cent of its food, which amounts to about 2 million tonnes. The SEC and Deloitte study found that over 144,000 tonnes are lost on the way over to Singapore due to shipment and freight losses.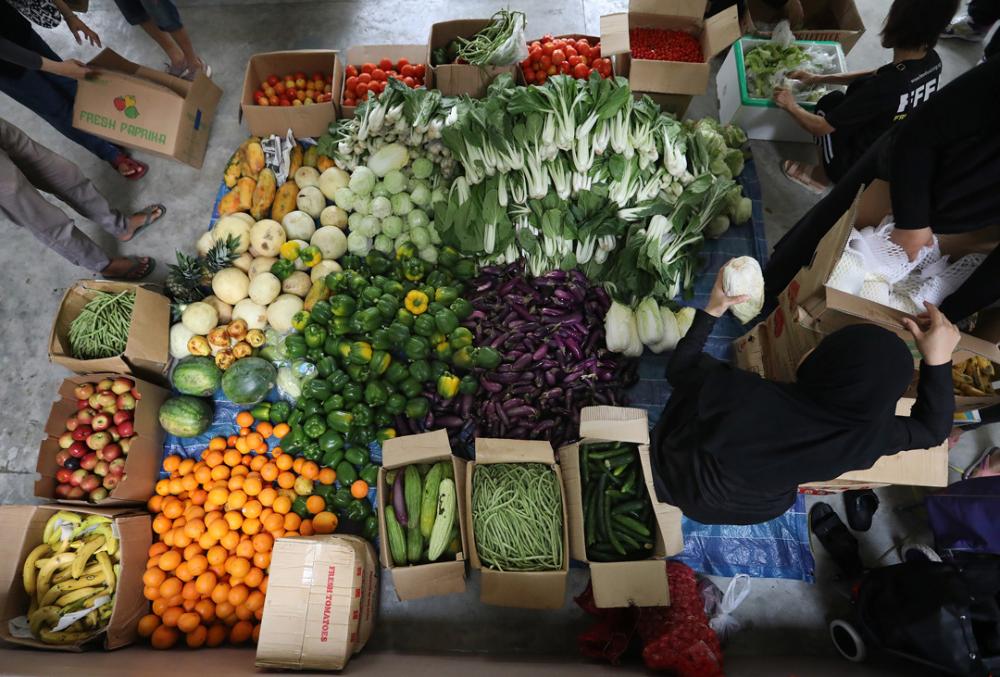 For locally-produced food, more than 5,000 tonnes of an estimated 150,000 tonnes are lost at production, the study found. Another 116,000 tonnes of food, both imported and locally-produced, is lost during distribution.
A common reason cited by the study for why food is discarded during production and distribution is that of imperfect produce and strict cosmetic standards by retailers and end-users.
Local distributor Tian Sheng Fresh Produce pins the demand for aesthetically-pleasing food on consumers refusing to eat safe but blemished food.
The company brings in up to 375 tonnes of fresh produce each week and throws out up to 10 per cent of it. While some of the discarded food is mouldy and damaged, the remaining fails the company's quality check for "not looking good enough".
Said its chief operating officer, forty-year-old Ms Genevieve Tan: "It is the supermarkets and its customers who decide what the level of quality is. A quality produce is one that is free from blemish or scarring. It is what looks good on the shelf."
Using technology to tackle food waste
However, the problem does not stop there. Even after ugly food is tossed out by distributors, the waste continues even after it makes it to the kitchen, with restaurants procuring more food than they need or not utilising all parts of a food item.
Technology start-up Good for Food has devised a handy solution to address the issue of over-procurement and inefficiency in the kitchen process.
The world's first Smart Dustbin, Insight, can track what kind of waste is being collected and how much of it is being thrown away by kitchens. The bin, which can be attached to existing bins in food and beverage kitchens, is equipped with sensors and cameras to capture the weight and identify what is being thrown away into kitchen bins.
Said Mr Rayner Loi, 25, one of the company's co-founders: "This helps businesses learn what and how much they are wasting, and to manage their inventory. They never imagined that they were so wasteful, and it opened their eyes to the amount of food that they've wasted.
"When we tie the food wastage to dollars and cents, that's when we get (the restaurants) on board and they see the value of the solution."
Nipping food waste in the bud
Recognising the issue of food waste, the NEA has a four-pronged strategy to manage the issue. This includes preventing and reducing food wastage at the source, redistributing unsold or excess food, recycling food waste and recovering energy from food waste through its waste-to-energy plant.
It has also launched several campaigns to encourage people to purchase or consume less food.
However, some experts feel that Singapore has some way to go in its journey to reduce food waste.
Dr Augustine Quek, programme manager at the National University of Singapore Environmental Research Institute, said that Singapore had yet to achieve the ideal situation of food waste management which he described as "where no one wastes food, consumes only what is necessary and sorts their waste".
In addition, all food-processing businesses would recycle their waste instead of sending it to the incinerator, said Dr Quek.
Citing the case of South Korea which recycles 95 per cent of its food waste, Dr Quek said that it took the will of both Government and the people there to reduce food waste.
In Singapore, Dr Quek said that households should be incentivised to segregate their food waste between wet waste, which is more biodegradable, and dry food waste - such as bones or shells - which are less biodegradable.
To depend less on food imports and reduce food waste, Dr Quek also suggested that the agricultural sector takes back the food waste it produces, by using it as compost for example.
Singapore can also convert its food waste into "valued food waste" such as biochar, a charcoal-like substance which can improve the quality of soil, to export to other countries, he said.
Mr Tan of Foodscape Collective said that while NEA's efforts have been a step in the right direction, more community-based or cross-sector solutions could be introduced.
One area was the introduction of regulations to encourage businesses such as caterers or event organisers to donate leftover food.
He added that in France, laws introduced in 2016 banned grocery stores from throwing away leftover food. As a result, unsold food is now redistributed to charities there.
Mr Tan said that currently, businesses here were reluctant to donate because they did not want to be liable if donees fell ill after eating donated food.
He added that one solution was to introduce Good Samaritan laws which would allow leftover food to be "rescued" while ensuring that the food was safe to eat.
To reduce food waste in the long-term, the public needs to accept new information on how food can be consumed and companies need to be open to adopting solutions to reduce waste, said Dr Quek.
He added that the Government would also have to introduce new policies to mandate the reduction of food waste across all sectors.
This Trash Talk series is produced in partnership with TODAY.