But in Singapore, it's a highly contested truth. Every other day, we get into some street brawl with our neighbours over who owns what or we gleefully thumb our collective noses at strange, foreign interpretations of our local food.
Clearly hawker culture matters to us all, and in the current discourse, two camps have surfaced - hawkers who serve traditional recipes like bak chor mee, and innovators with hipster inventions.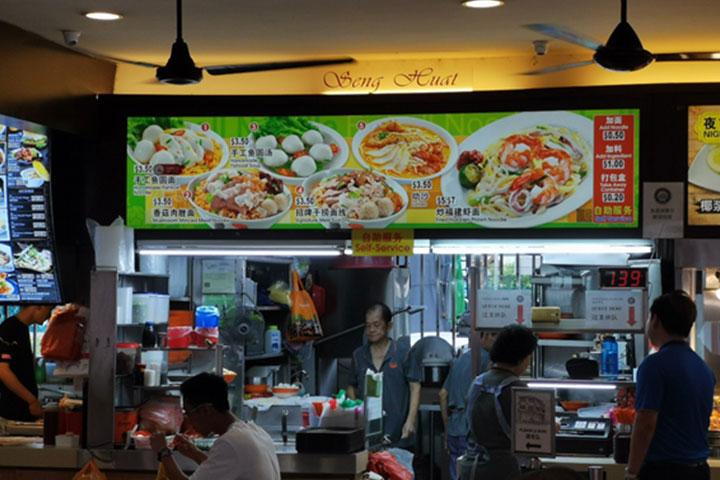 If the Singapore-centric episode of the Netflix documentary, Street Food is anything to go by, traditional hawkers could stay relevant by following in the food steps of Haig Road Putu Piring: stun patrons through sheer gastronomic merit, next, modernise production processes, and finally, start expanding. After all, Haig Road Putu Piring now has multiple outlets island-wide after an 80-odd year history.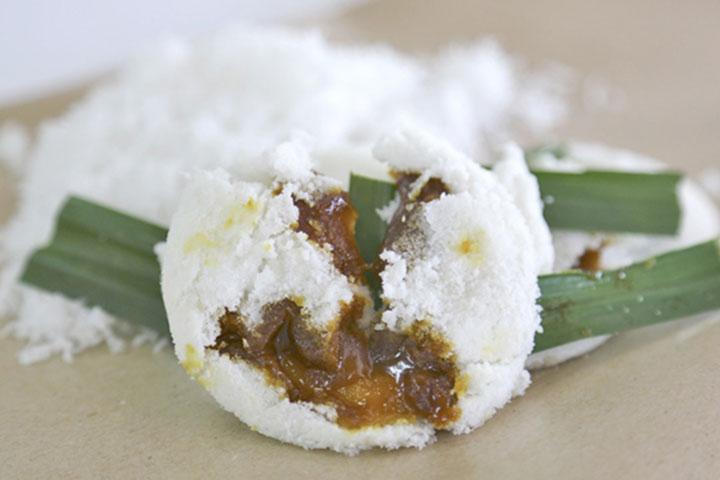 Similarly, the Michelin-starred Hawker Chan has made such a name for itself that it's gone on to franchise its soya sauce chicken goodness beyond our shores.
This is all well and good, but such trajectories don't come easily for everyone, and not every hawker aspires to them either. Some might prefer to keep the business in the family and maintain a close-knit community of customers. Others got into the trade for a simpler life. Financial accumulation isn't always the priority. So, is the choice between tradition and innovation the only way forward?
Some traditional hawkers find compromise through employing digital initiatives. Mr Lorbak's founder, William Liou, 33, stays true to his grandmother's heirloom braised pork recipe, but embraces change by adopting new technologies to expedite business processes and turnover.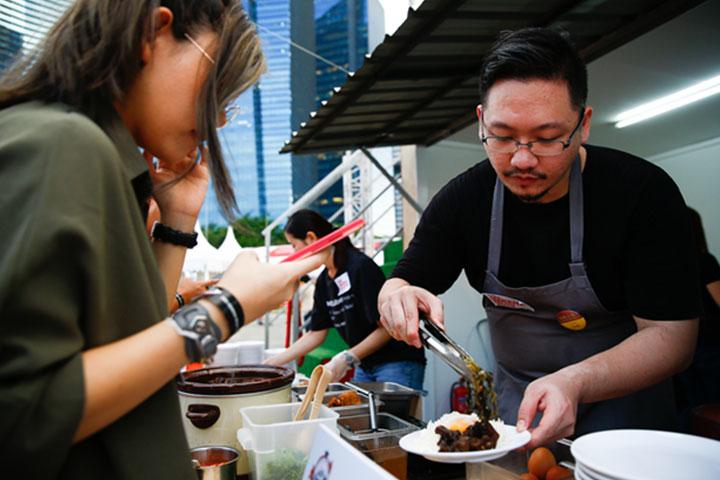 His purchase of machinery from an energy-saving company enabled the business to save on gas consumption and manpower. As for money matters, DBS IDEAL™—a banking service for SMEs—helps Liou to manage finances with instant and easy access to account balances and payment transfers, alleviating the stress from long working hours.
Darren Teo, 29, founder of Seafood Pirates, echoes the same sentiments when it comes to integrating technology with the hawker business, saying the help of modern smartphone apps and cashless payment-platforms like DBS Paylah! has increased productivity.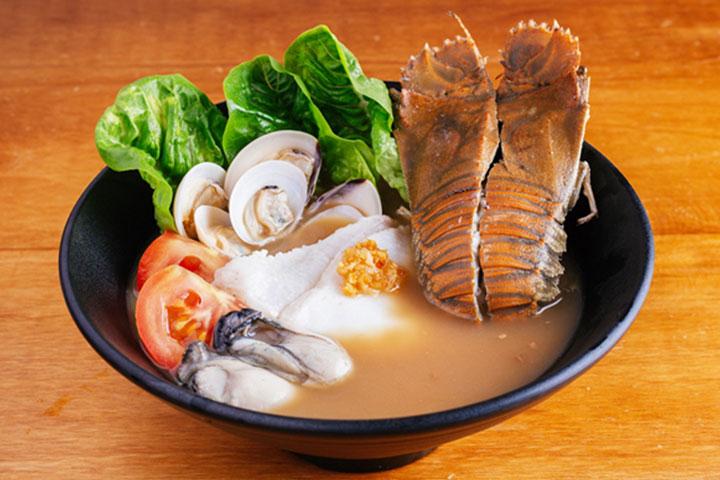 Another differentiator is the deft use of branding and social media. Facebook, Instagram and other digital marketing tools all go toward amplifying word-of-mouth, providing these young hawkers with an audience that might never have otherwise engaged.
Yet, both hawkers express concerns over the future of hawker food. Liou sees rising overhead costs that eat into profit margins as a huge problem, as hawkers are pressured to continue maintaining the myth of 'hawker food is cheap food'. Teo, on the other hand, finds that stiff competition from new entrants in an oversaturated market is something that hawkers will continue to contend with.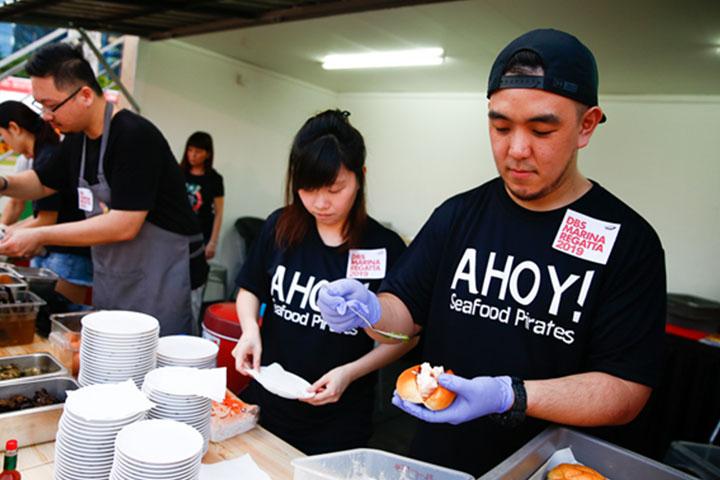 Which brings out a salient point: in a market as small as Singapore's, a hawker's food must stand out, one way or another.
Enter hipster dishes and experiments. Old-school critics might feel that bona fide hawker food has to depend on traditionally 'Singaporean' dishes and ingredients familiar to locals. By that definition, Seafood Pirates, which offers seafood soup inspired by Japanese culinary techniques, could be categorised as 'hipster', and therefore not 'authentic'.
This is patently pedantic, and as Teo puts it, "Haters, are just being haters."
Food that's edgy or new-fangled is still a unique expression of food culture, just like traditional hawker recipes are. Let's not forget that long before they became established, our beloved national dishes were also once newly minted, searching for a place to take root.
In the same spirit, I venture that it's about time we start being open to considering even foreign food or other entrepreneurial food ventures as part of our hawker culture.
30-year-old Sharon Tay, co-founder of food and events provider, The Swag Social, doesn't see her business in the same realm as that of the typical hawker. Her skepticism is not unexpected—The Swag Social positions themselves as an exclusive F&B pop-up for events like ARTBOX Singapore and the Singapore Night Festival. Featuring street food from other countries like Taiwan, Japan, and Korea, typical hawker fare is far from their menu offerings. The Swag Social even lacks a physical shop space.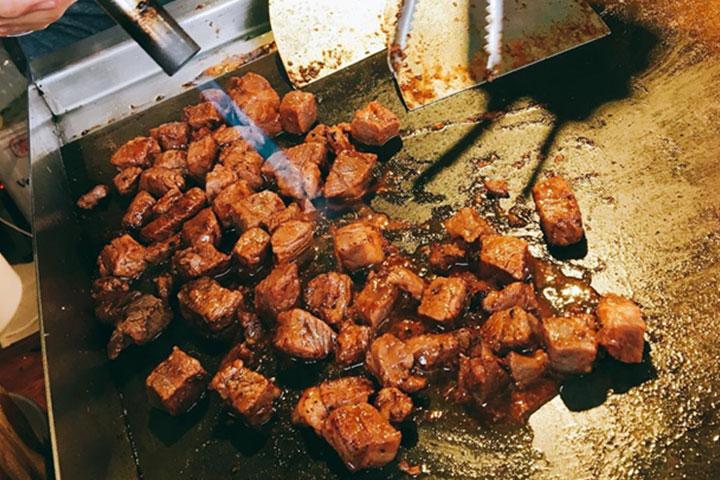 But is a physical hawker stall necessary to be considered a part of our hawker culture?
Given rising overheads like labour, rental, and ingredient prices, The Swag Social may instead represent a new business model for hawker culture to emulate. A physical shop space may not even be as important in the future, as food delivery systems grow in sophistication and eating habits change—we could all one day end up going to a high-tech hawker centre, where we get to pick exactly what we want to eat from anywhere on the island without fuss.
Or better still, anywhere can be a hawker centre.
All things considered, the dichotomy of traditional hawker recipes and what we deem hipster food doesn't add any meaningful conversation about the survival of hawker culture. At its core, hawker culture is the embodiment of tenacious innovation; the can-do entrepreneurial spirit of creating food that's eaten with the heart. It's something that we all agree should be around for generations to come.
Instead of petty culture wars, what hawkers may ultimately benefit from the most, are platforms and initiatives that nurture these qualities and showcase their foods, like the Grubhouse at the DBS Marina Regatta which featured a variety of vendors.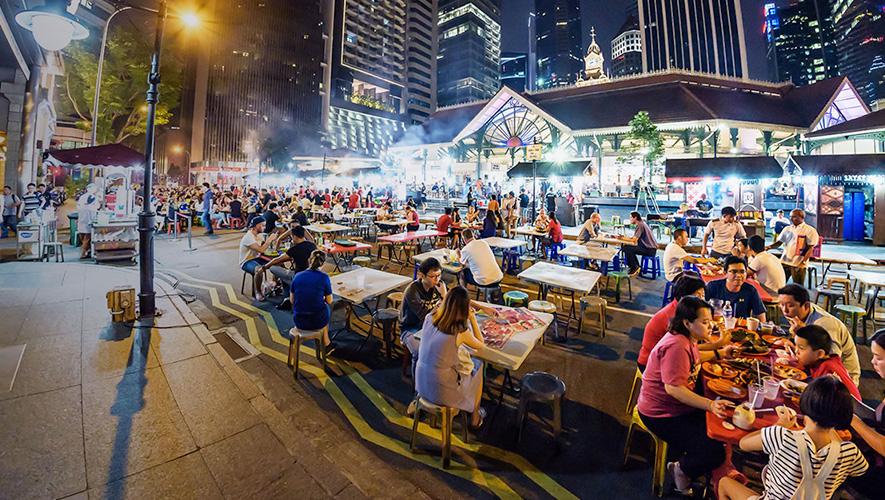 And as much as we expect hawkers to continue innovating and providing food options to us, the onus is on us to maintain an open mind about the future of hawker culture and be willing to pay more for something that we claim we love and value so much.
At the end of the day, Singapore's a ruthless democracy when it comes to food.
What vote are you casting?
This story first appeared on RICE.
Mr Lorbak, Seafood Pirates, and The Swag Social, were just some of the featured vendors at The Grubhouse at this year's DBS Marina Regatta.