How to "elevate" your home cooked food: fan-favourite Masterchef contestants share secrets
BY DBS, 1 JUN 2021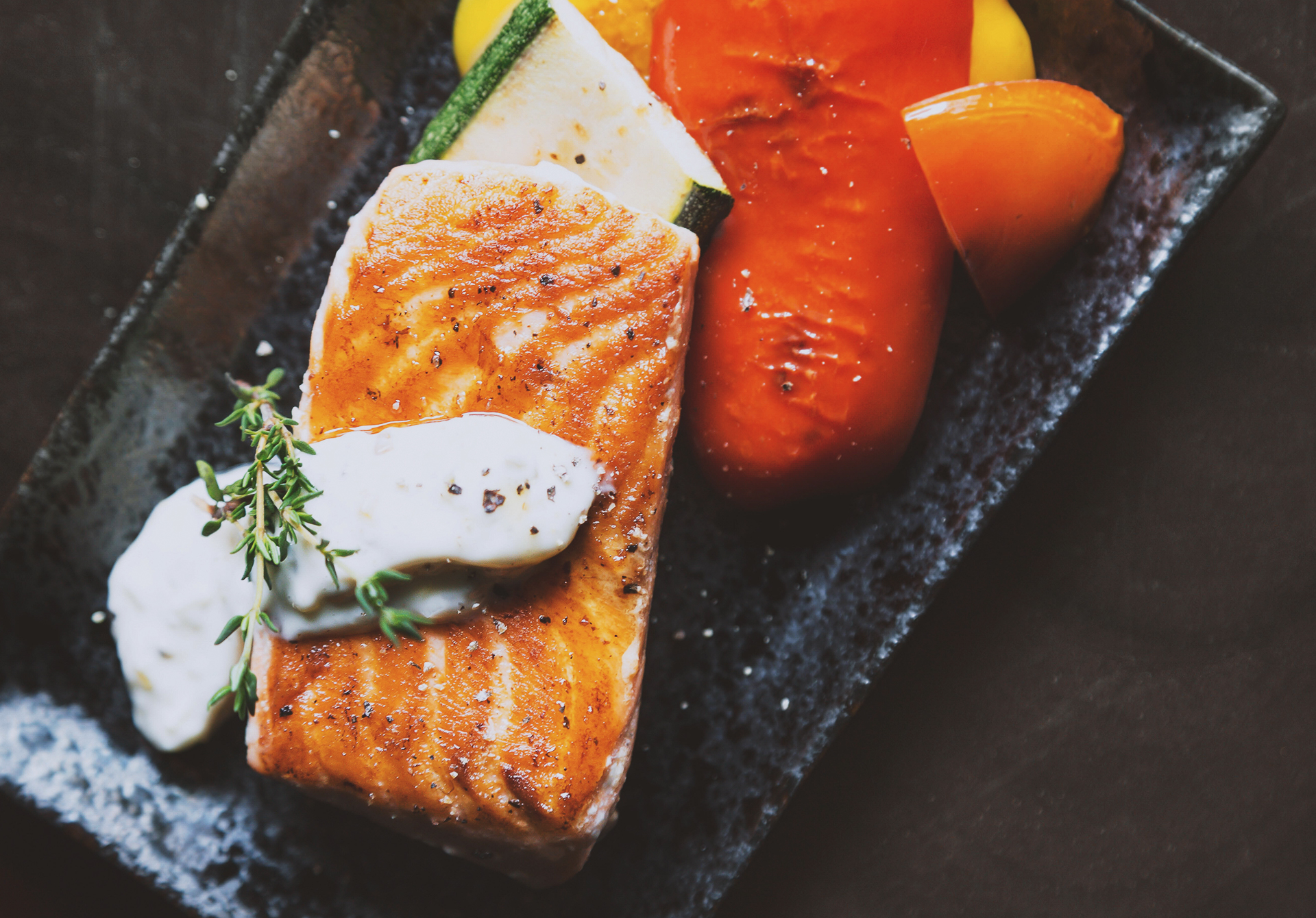 Take some cooking tips from these MasterChef 2021 contestants and learn from their journey on the show!
The word "elevate" was one that we heard a lot during Season 2 of MasterChef. Elevate? 
The term is used to describe how you can add the gastronomical equivalent of the "x factor" to your food! Simply put, it's about how to make food that looks mouth-watering and tastes even better.
When you're cooking from home, your plating can take a backseat (no need to be atas, right?). Flavours are what you're really going to need to win the stomachs of your family over! Thankfully, you don't need any complex ingredients to make mind-blowing dishes. You can make do with what you already have, often with leftovers in your fridge.
We caught up with fan-favourite MasterChef contestants Mitchelle Chua, Jai Ganesh, and Nor Hadayah for some tips on how to make dishes worthy of MasterChef with reduced food waste!
And if you're buying ingredients to cook, do your very best to buy fresh local produce. Local produce supports Singapore's food security and reduces precious food getting lost in supply chains.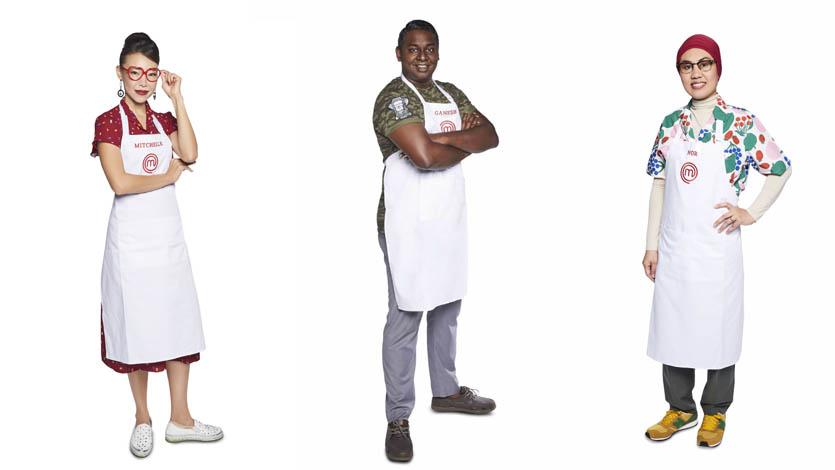 Learn more about journeying towards zero food waste with hacks, recipes, and tips here.
How do you cook MasterChef-worthy fish at home?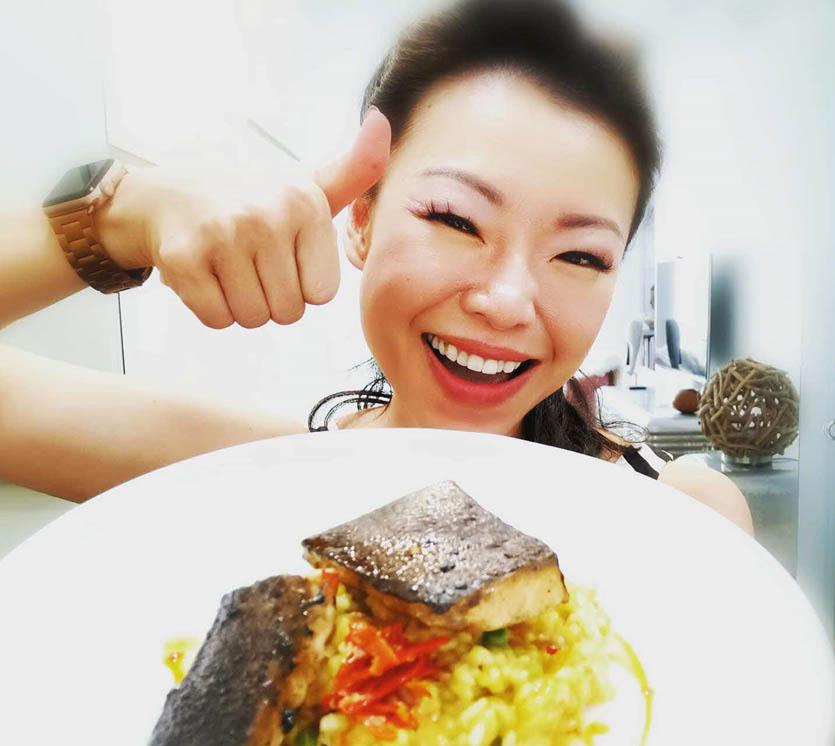 Mitchelle: My favourite fish to cook is salmon due to its versatility and nutrition.
Ganesh: Usually, I'll buy a whole salmon since it's more economical. Then I fillet it and freeze the pieces. I boil the head and bones to make Japanese-inspired broth. As for the belly parts, I bake and preserve them into salmon furikake or french salmon rillettes. Always serve fish with crispy skin. Either as a whole piece, or crush it up to create crumbs.
Nor: Make fresh fish balls. Use the bones and other extras to make stock. Save the water that you use to clean the fish, and use it to water your plants!
How do you cook MasterChef-worthy chicken at home?
Mitchelle: I ballotine my chicken breast (least preferred by many due to its neutral taste) with mushroom and truffle or blue cheese. Then steam it and crisp up the skin before serving. If I have extras, I'll turn them into dry chicken stock powder instead of liquid stock. No MSG! And it saves a lot of room in the fridge.
Ganesh: Brine your chicken overnight! Brining helps add flavour to the meat, keeps it tender, and retains moisture in the chicken. There are parts like the neck, feet and bones that go to waste. You can use these to make excellent chicken soup, or use the bones to make sauces like red wine jus.
Nor: Debone a whole chicken and make ballotine. Then reserve the bones for stock.
How do you cook MasterChef-worthy veggies at home?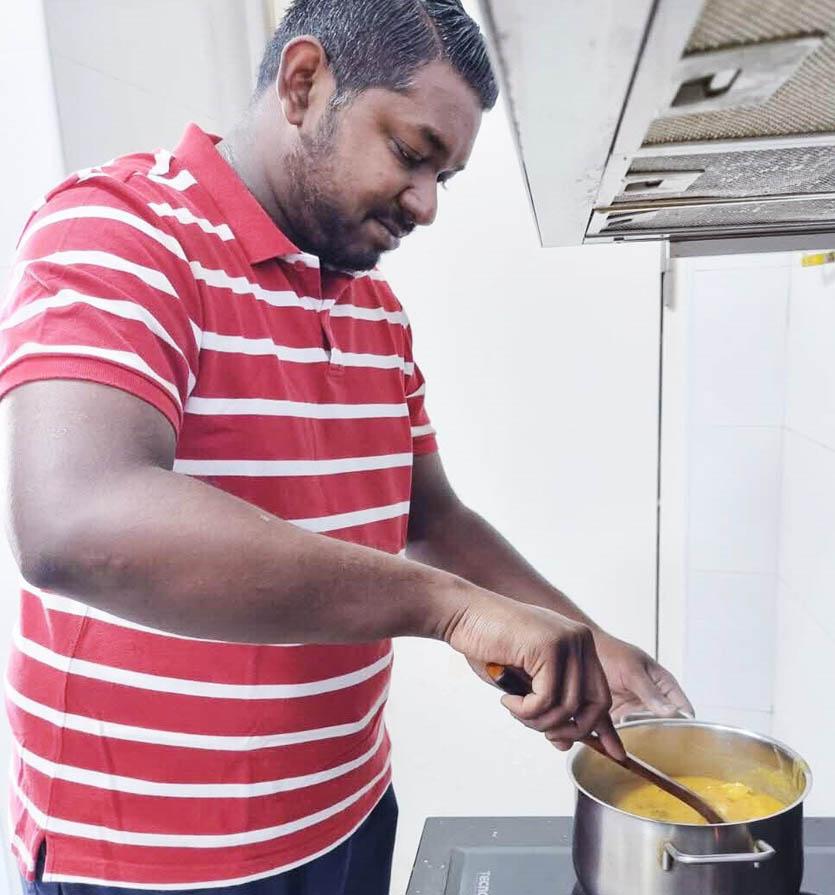 Ganesh: By playing with the texture. Vegetables are versatile in a sense that you can make them in many styles; roast, pan-sear, poach, bake, puree are some examples. Try using different styles to pair with the protein on different dishes. Use the excess trimmings for mirepoix!
Nor: I make pickles. Then you can use the roots and other leftover parts to make stock.
Mitchelle: We can add more vegetables in our daily diets by camouflaging them in noodles as a natural dye or flavour. Spinach and carrots are good examples. I also like to pickle my vegetables or turn them into kimchi. Home pickles will last for a few weeks and are good as appetisers while also being healthy for the gut.
Foodie tip: Need some inspiration on what to pickle? Try one of our five pickle recipes and save some food in the process!
How to make MasterChef-worthy dessert at home?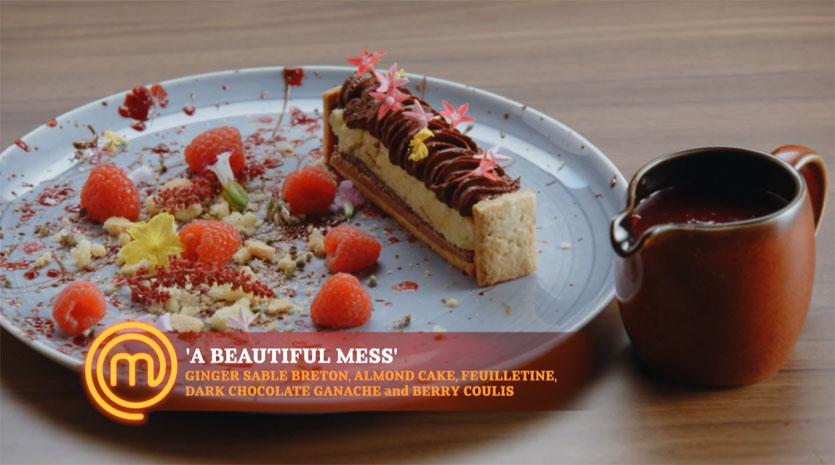 Nor: Don't be afraid to be different, and experiment with flavours.
Ganesh: Texture, texture, texture. When people eat dessert, you need to make it an experience. Because everyone loves dessert and it is the last dish they eat on a menu. Desserts are multi-elemental and must have a mixture of sweet, sour, salty, bitter, and these should come in different textures; crunchy, soft, creamy, jelly-like are some examples.
Mitchelle: To level up a dessert, make it as pretty as possible. It should appeal to the eyes while being as tasty as it looks. Make your dessert in small quantities because it's best when freshly consumed. If I'm making a berry dessert, I will dress it with fresh berries. Then I'll turn the extras into a dressing for salad, or even a coulis to go with the dessert.
If I ever want to be on MasterChef, what's one golden tip?
Mitchelle: Prepare yourself to cook in various cuisines.
Ganesh: Learn as much as you can from the other contestants and read up as well. Then go into the kitchen and cook your heart out every single time because you never know when is your last day in the kitchen.
Nor: Read more culinary books and learn to cook other cuisines as well!
Toughest moment in the MasterChef kitchen?
Mitchelle: When I was unable to find the correct mould or tools for my Baba au Sling and then forgot to order the ingredients required.
Nor: When we had to replicate a fine dining recipe.
Ganesh: It was genuinely embarrassing to have served my Beurre Blanc (that split) to the judges. I actually make a nice Beurre Blanc, but a moment of mis-concentration stole my chances of showing the judges what I could do.
Happiest moment in the MasterChef kitchen?
Mitchelle: When I got my apron.
Ganesh: It's a cross between two things. First, when my team won the high tea challenge at Clifford Pier. Making an Asian high tea menu is not easy at all. Second, when the judges complimented my Poached Pear and Ice Cream dessert. The judges got to appreciate the dessert side of Ganesh.
Nor: When my signature Shakes-PEAR in Love plated dessert won the judges over & it earned me the coveted 'M' apron!
Foodie tip: Check out the recipe for Ganesh's Poached Pear and Ice Cream dessert!
It's time to cook up a storm in your kitchen! But while you're at it, make sure you're preserving extra food, or using up leftovers.
"Elevate" your journey with food by reading more of our hacks and recipes #TowardsZeroFoodWaste.
Recommended for you
Based on your read
Based on similar interests
Recommended
Popular
Latest
Last Read