How this Chee Cheong Fun breathes new life into old rice
BY DBS, 27 MAY 2022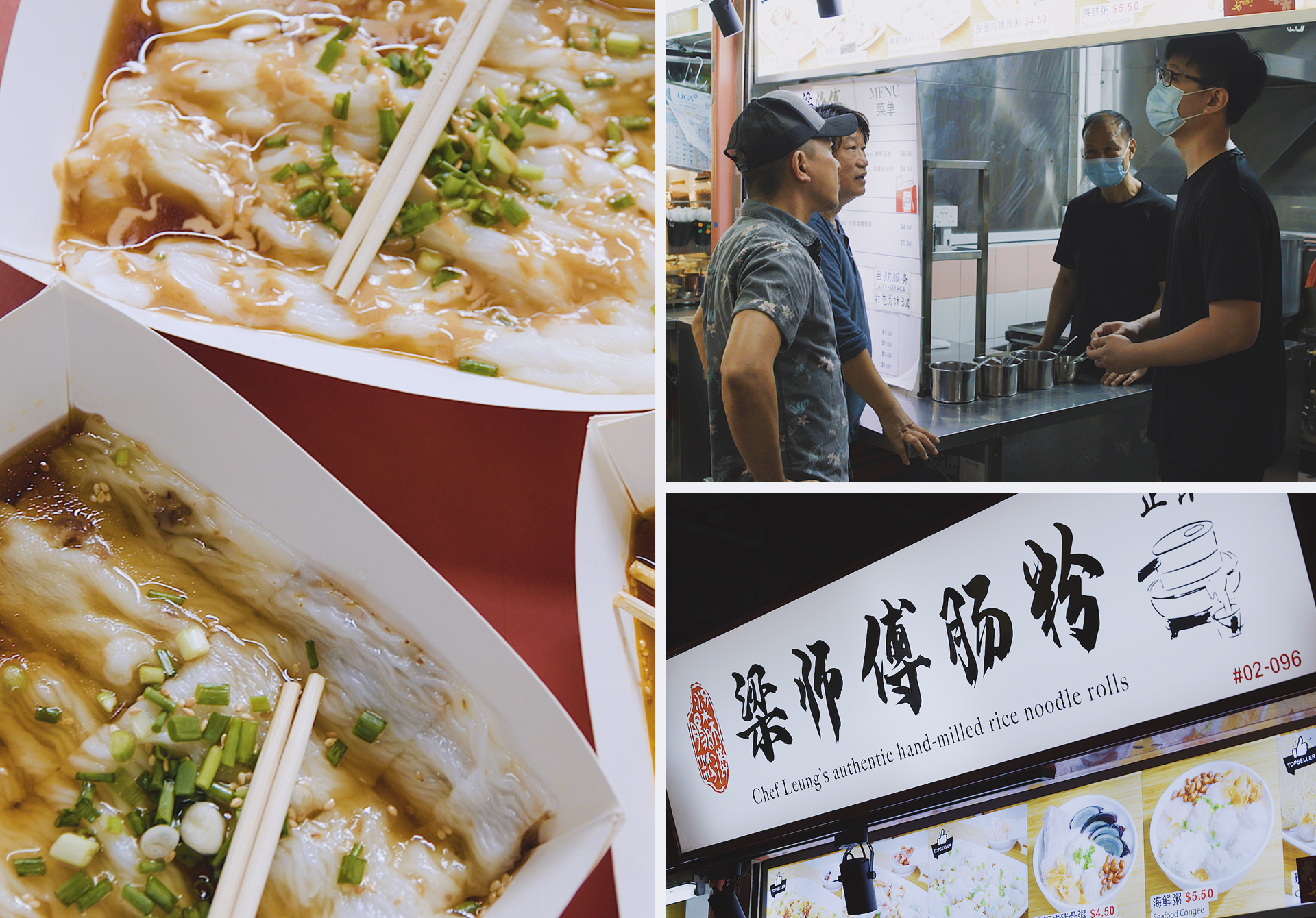 A hawker's pride in his heritage recipe ensures no food land in bins 
Chee Cheong Fun, a rice noodle roll filled with pork or seafood, has earned its place among the hearts of Singaporeans as their go-to breakfast.
Nestled in the heart of Chinatown Complex Food Centre, which is part of DBS' Adopt-a-Hawker Centre initiative, is Chef Leung's Handmilled Rice Noodles Rolls. The hawker stall is known for drawing the morning crowd to its delicious, chewy Chee Cheong Fun and silky-smooth congee every day.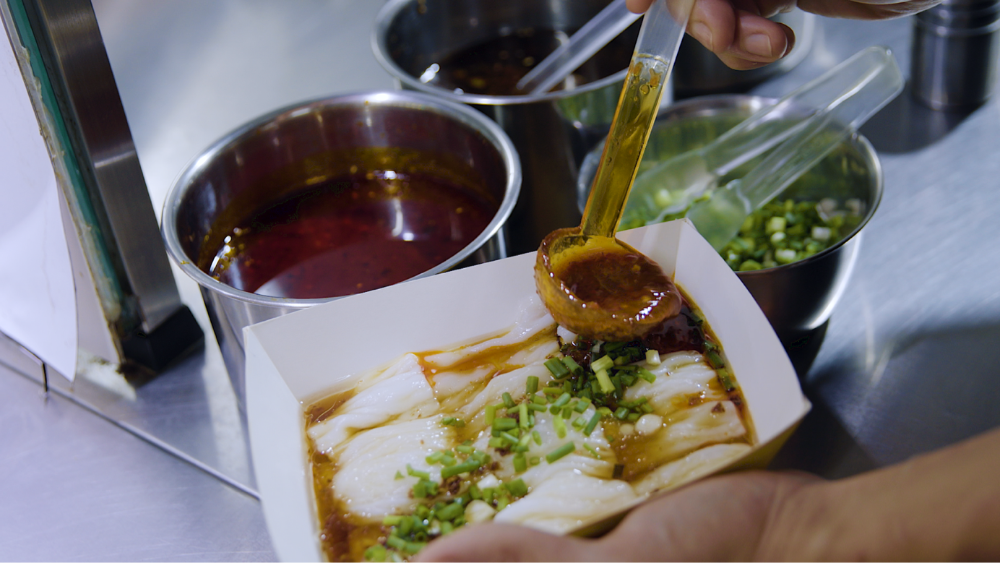 The stall was started by Chef Leung, an ex-Raffles Hotel Dim Sum chef with 30 years of experience, during the Covid-19 pandemic. As breakfast has always been an important meal to the veteran chef, he found himself preparing Chee Cheong Fun for his family when many shops were closed. With rave reviews from loved ones, Chef Leung decided to launch his own hawker stall with his family so that more people can enjoy the taste of his delicious rice-noodle rolls.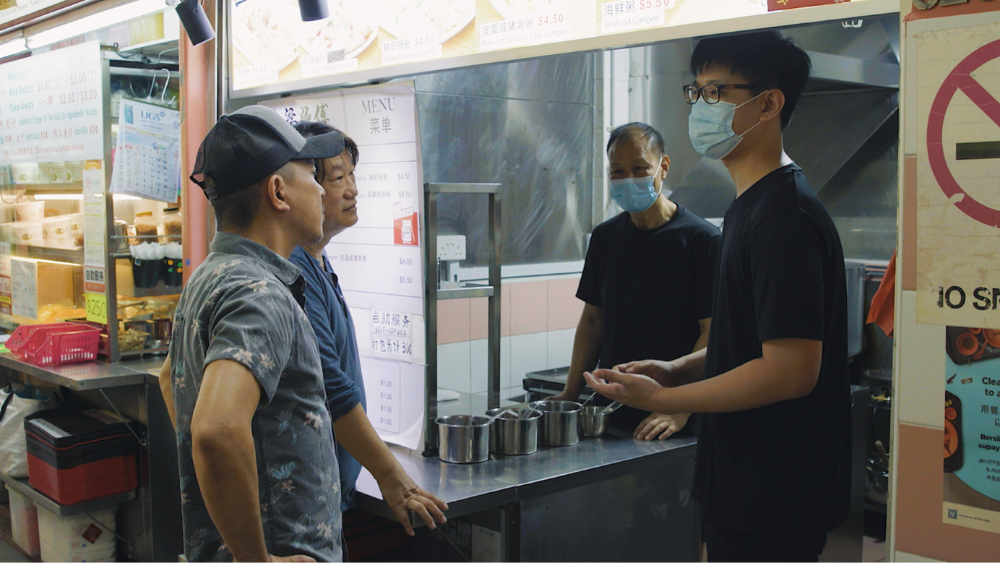 DBS, together with hawker champion KF Seetoh and ex-MasterChef contestant Aaron Wong, speaks to Chef Leung and his son, Lucas Leung, to understand the secret behind their chewy Chee Cheong Fun.
It turns out, the key ingredient to Chef Leung's Chee Cheong Fun is as simple as old rice. The family of four wakes up at three in the morning every day to mill old rice, soaked for about 10 hours daily, to create the Chee Cheong Fun batter. The soaked rice, milled with cold water, gives the Chee Cheong Fun its bite and rice fragrance.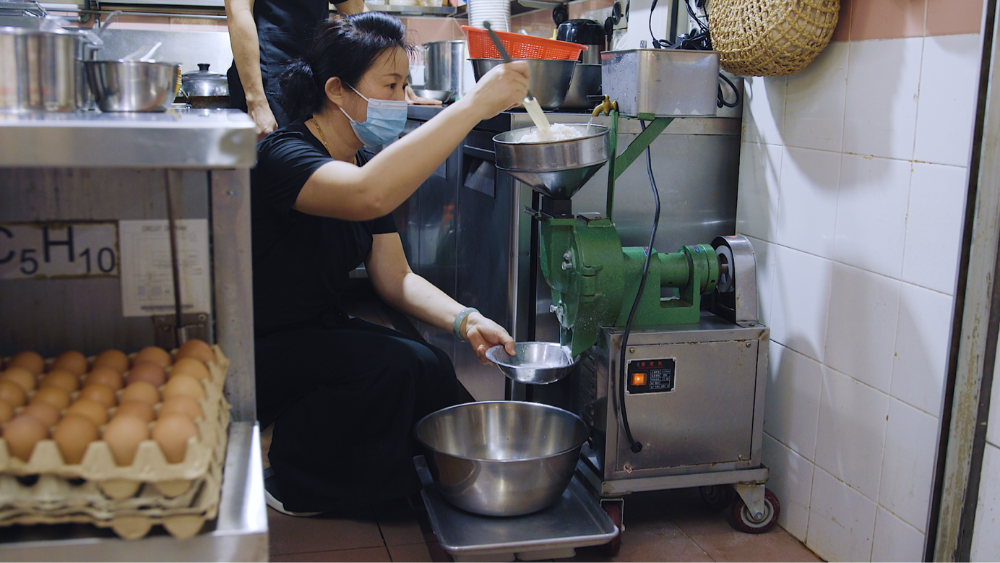 "There's no secret to my cooking. I believe it's about putting your heart into making the food."
Many customers who travel across the island to taste Chef Leung's Chee Cheong Fun often order as many dishes as possible to enjoy the variety. However, Chef Leung's eldest son, Lucas, would advise customers on the right portions to order based on the group size to prevent food wastage.
"My father takes immense pride in making his Chee Cheong Fun, and he would feel sad when customers do not finish their food. He would ask whether the taste is not to their liking but it turns out that they may have over-ordered."
The family also crafted their menu with a handful of key ingredients to ensure that they can be used across different dishes. For instance, the prawns used in a Chee Cheong Fun dish is also added in the seafood congee.
In the first instalment of the Taste more, Waste less series, this multi-generational hawker family shows us how their popular Chee Cheong Fun is made from old rice, and how their stall's menu is planned with zero food waste in mind. The Taste More, Waste less video series explores how our heritage food holds the culinary wisdom to a sustainable future.
---
Learn more about how you can continue your journey #TowardsZeroFoodWaste.
Find out more about DBS' other partnerships and initiatives #TowardsZeroFoodWaste.
Recommended for you
Based on your read
Based on similar interests
Recommended
Popular
Latest
Last Read