Food and beverage businesses are trying to survive in a challenging climate. As they face a sharp decline in demand, they are also dealing with a disrupted food supply system.
Here are some ways businesses have been minimising food waste even before the pandemic.
Koufu: Recyling food waste into other byproducts
Food court operator Koufu works closely with stall holders and landlords to ensure that everyone involved plays a part in reducing food waste. One of the ways it does so is by installing food digesters within its food court premises at Rasaputra Masters, Republic Polytechnic, Singapore Polytechnic and Fusionopolis.
The food digesters convert food waste into environmentally friendly byproducts such as fertilisers and water, while keeping the air odour-free once the food waste is broken down in the digester. It also helps the food courts to reduce their overall carbon footprint.
Mr Choo adds that an additional benefit of the food digesters is that stall holders see how much food is being thrown away. He says: "It allows for our business to understand how much waste is produced and work towards adjusting their food portioning to be cooked."
MotionECO: Converting used oil into biofuel
In China, millions of tonnes of used cooking oil is being illegally collected and reused to cook food again. China-based social enterprise and DBS Foundation Social Enterprise Grant Awardee MotionECO has found a solution to convert used oil from restaurants and food chains to biodiesel, through a process that removes impurities and adds methanol.
Mr Liu Shutong, the founder of MotionECO, says the biodiesel can be blended into diesel to be used in all kinds of diesel engines. He adds: "Biodiesel made from waste cooking oil can reduce up to 90 per cent of greenhouse gas emissions per unit compared with regular diesel. And in this way we prevent the waste cooking oil from going back to the food chain and ensure food safety."
SATS: Making full use of ingredients
One of the ways airline and institutional caterer SATS minimises food waste is through careful planning of its menus. This includes streamlining menus to reduce the complexity of food preparation to minimise food loss, making use of pre-cuts or ready-to-cook raw materials, and "ugly" food that may not look perfect on the surface but is just as nutritious.
Mr Goh Sianghan, chief operating officer at Singapore Food Solutions, SATS, says: "Tackling food waste is an important aspect of our operations, in ensuring that we optimise our supply chain and minimise the impact our activities may have on the environment."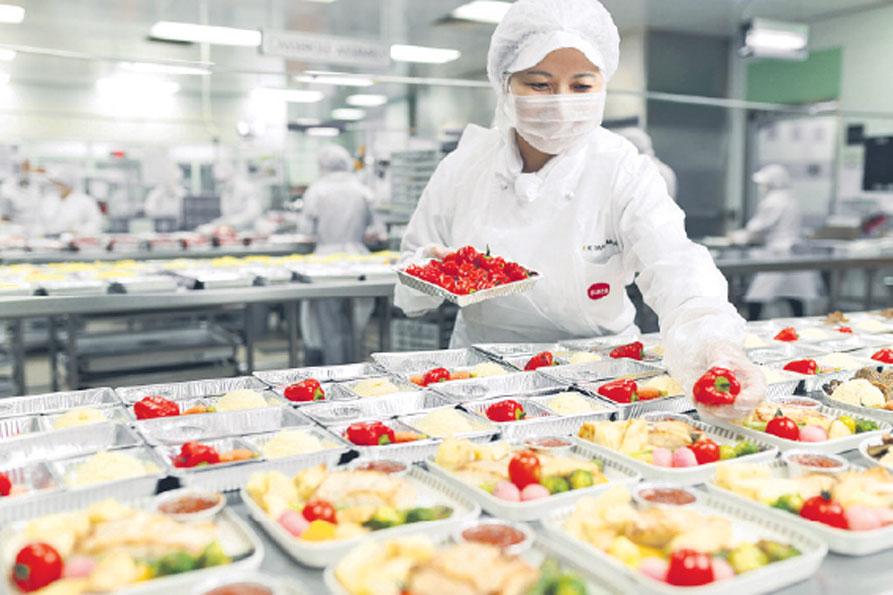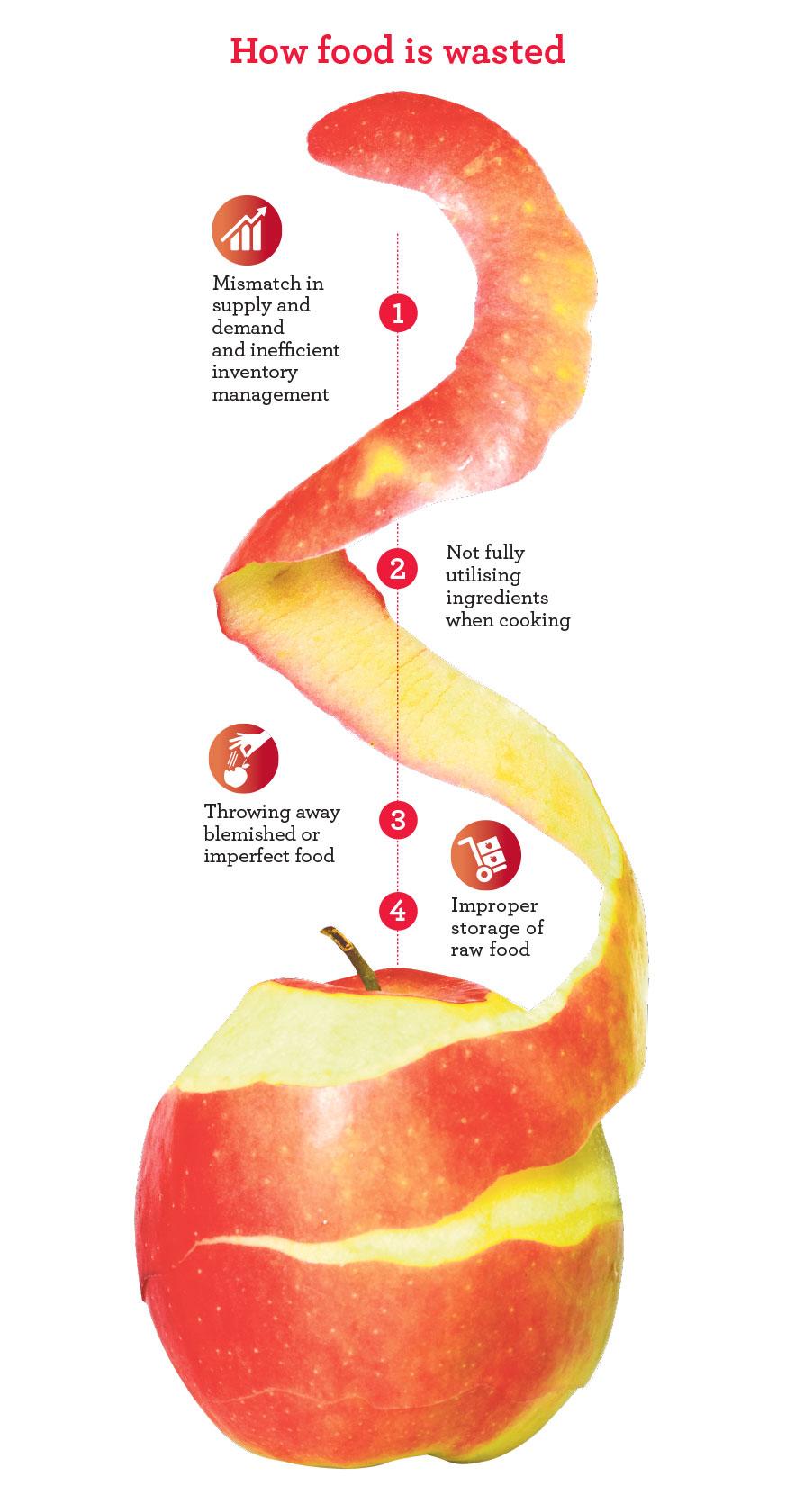 Attention home cooks: here's how you can make full use of food trimmings
Food trimmings have the same nutritional value as the parts used in cooking. Here are some tips from SATS on how to creatively use food trimmings to enrich the flavours of your dishes.
Food trimmings such as vegetable stems, fruit cores and skins can be put into the blender to make healthy and natural juices.




Protein-rich tofu balance can be added into minced beef or chicken to create a healthier version of meatballs. It also enhances the moisture in the meatballs.




Leftover roast meats can be made into meat stews or gratin dishes. Just dice them and add some vegetables, onions, carrots, chopped garlic, tomatoes and herbs to cook a hearty stew or bake them in an oven.




Excess rice can be used to make a simple fried rice dish. Don't forget to add other leftovers you may have from last night's dinner.
This content is produced in partnership with ST Life.
Join us for tips to make your daily life more convenient, especially in ways that contribute to a more sustainable future!