Bak Kut Teh: how it holds clues to Singapore's past, present and future
BY DBS, 9 JUNE 2022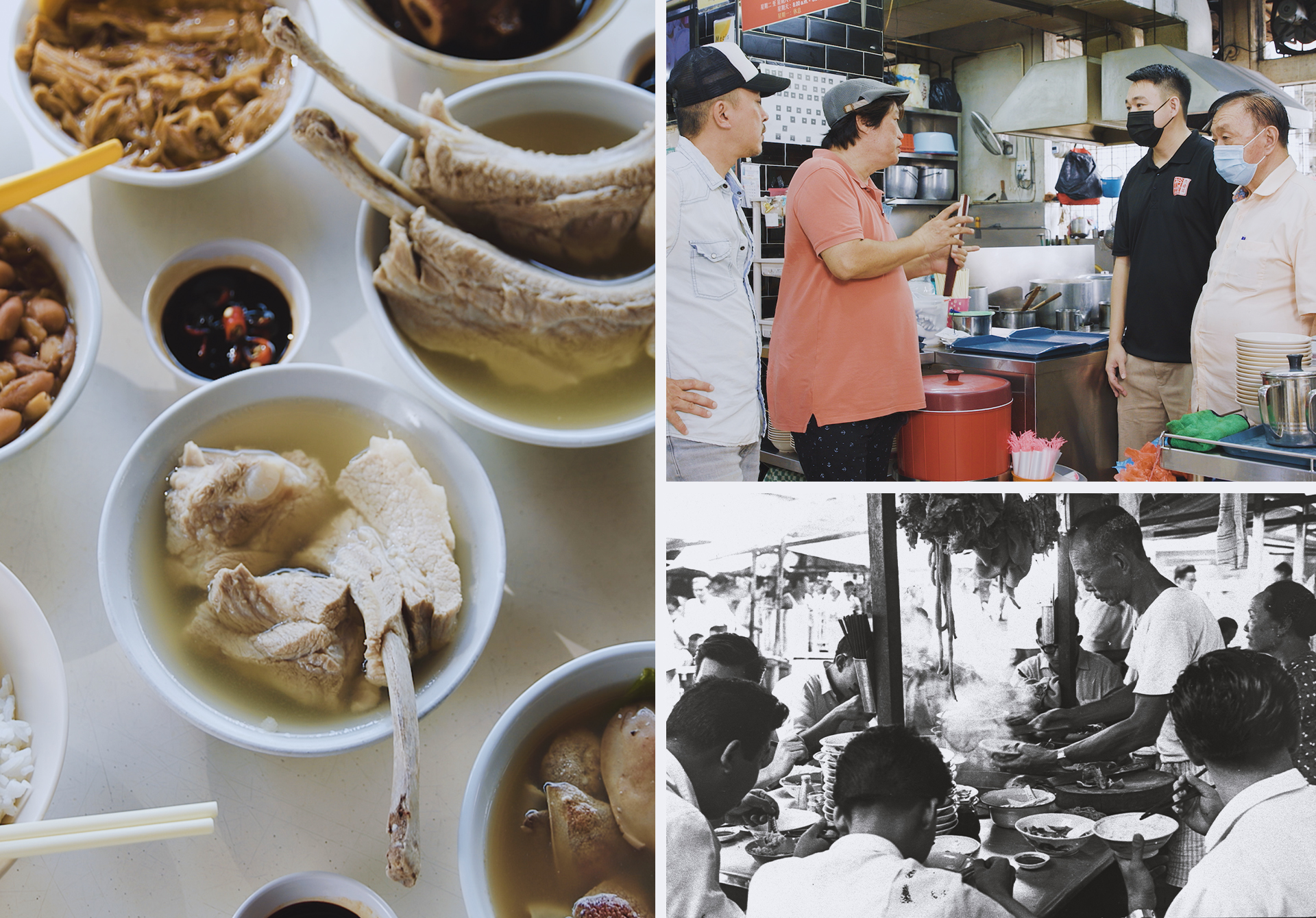 A 2021 Michelin Bib Gourmand- recognised Bak Kut Teh hawker shares how the dish – made from the meat down to the bones – offers practical lessons for a sustainable future.
In 1985, Singapore experienced its first post-independence recession, with unemployment rates hitting 4.1%. Among the salarymen who lost their jobs was Mr Chua Sim Huat, who went to work at his brother-in-law's Bak Kut Teh stall to continue supporting his family.
It was there that Mr Chua learnt the art of making the Teochew peppery pork ribs soup and eventually started his own hawker business.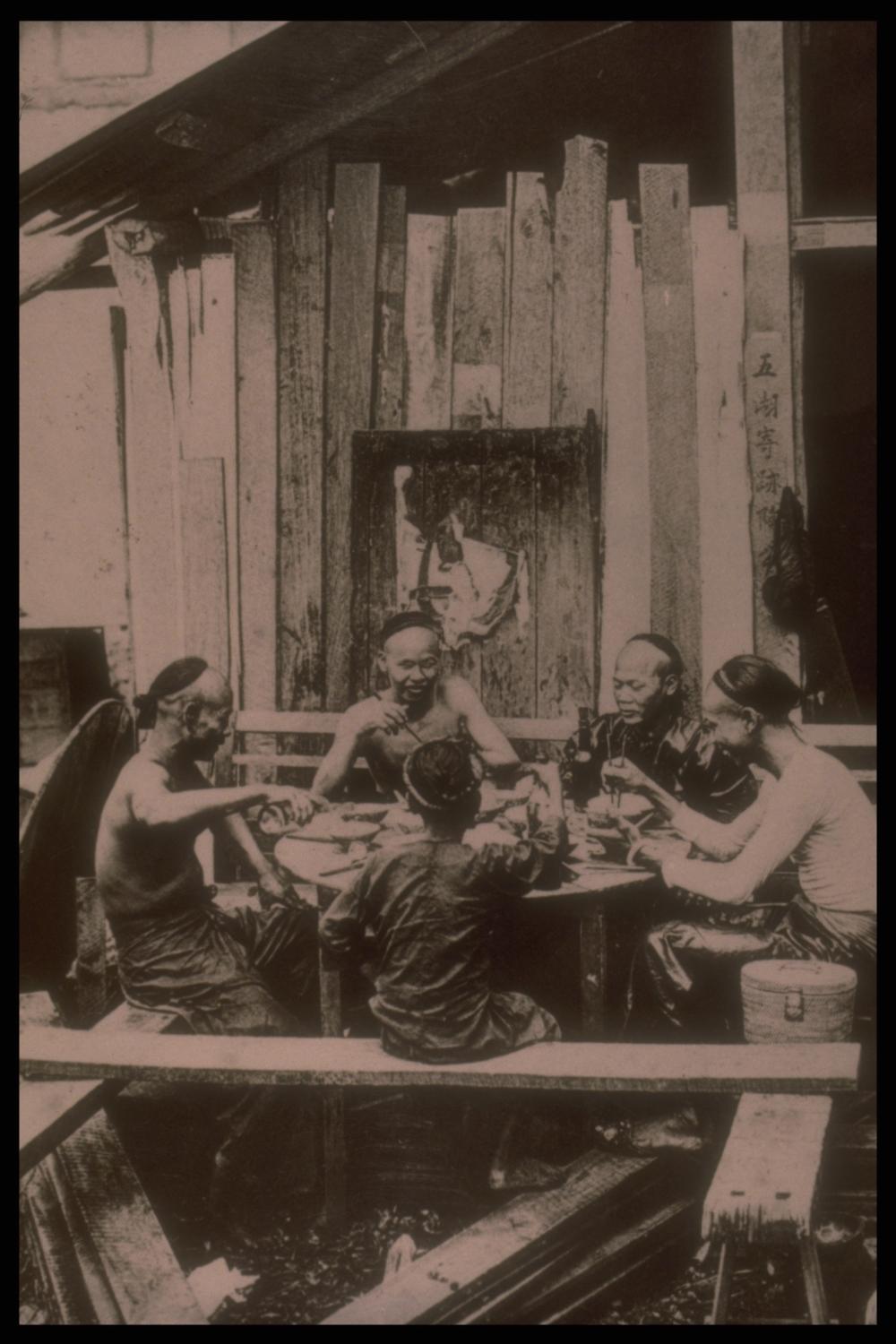 Photograph courtesy of Andrew Tan, National Archives of Singapore
Bak Kut Teh directly translates to "meat bone tea" and is believed to have originated in the 1920s. The Chinese coolies who worked at the Singapore River obtained pork bones – the cheaper cut of a pig—and boiled them with Chinese herbs to enhance their flavour. They believed this dish would enhance their strength for manual labour.
There are two ways to cook Bak Kut Teh: the Hokkien-style herbal soup or the Teochew peppery broth.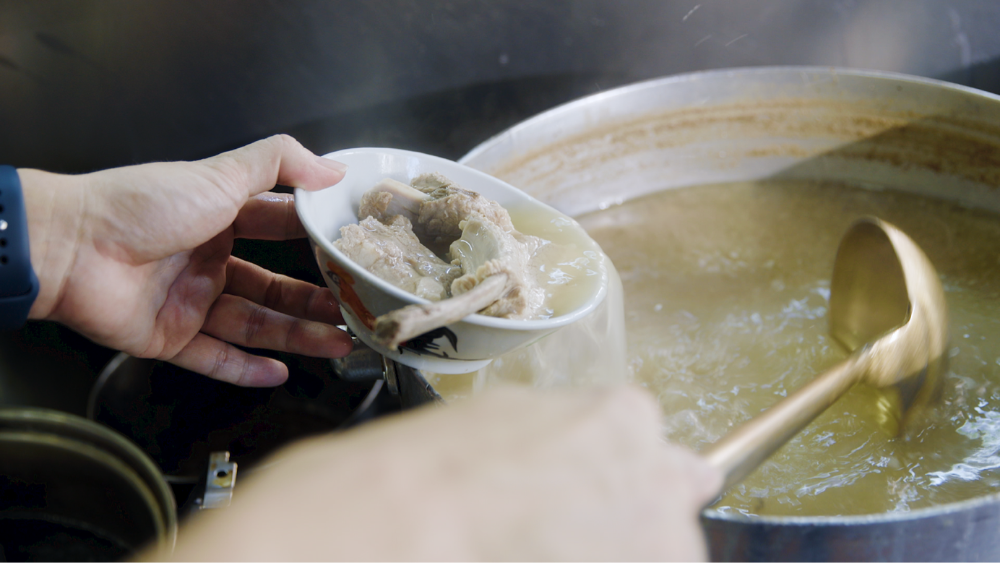 While Mr Chua comes from Hokkien roots, his stall – Joo Siah Bak Koot Teh – offers the Teochew version, where fresh pork ribs are boiled for hours in pepper and garlic soup. He found that children didn't take to the herbal version and wanted to serve meals that would be enjoyed by a whole family.
For 30 years, the stall has gathered its own fanbase, with Singaporeans travelling across the island to taste his hearty dish in Jurong East. The stall was even recognised by Michelin Bib Gourmand Singapore in 2021, alongside the popular Song Fa Bak Kut Teh chain.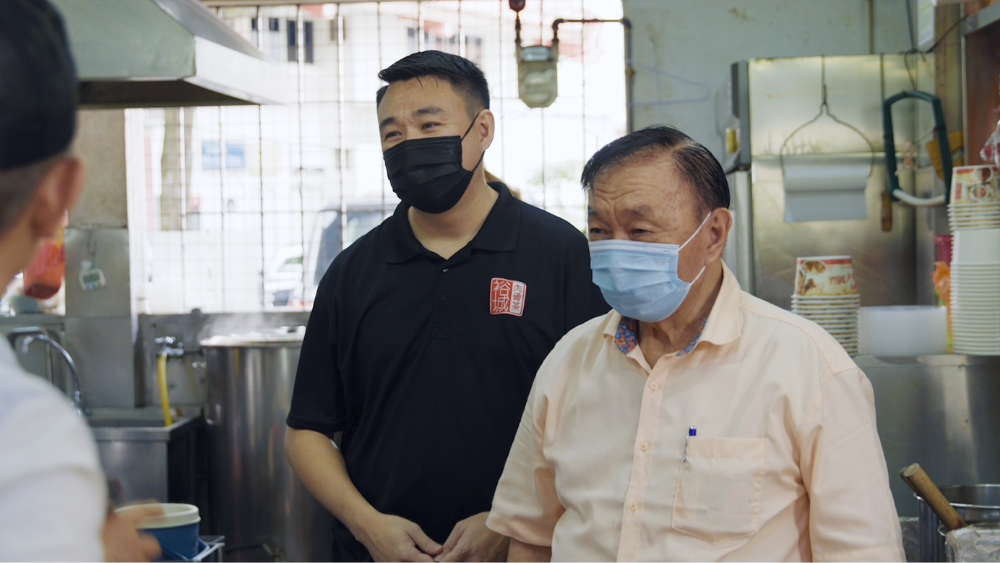 Joo Siah Bak Koot Teh founder Mr Chua Sim Huat and his son, second-generation hawker Ryan Chua, share their stall's legacy with hawker champion KF Seetoh and ex-MasterChef contestant Aaron Wong.
Peek into the stall's kitchen today and you will find Mr Chua's son, Ryan Chua, tasting large pots of soup before service. The risk analyst turned hawker took over the business in 2015 when his father wanted to retire.
"I didn't want my recipe to end when I retire. It must endure and be passed down to the next generation."
To preserve his family's heritage, Ryan improved the family's recipe and digitalised the business, offering island-wide delivery through its website.
However, some things were kept the same such as ensuring no food is wasted in their daily operations. Ryan shares how they only order specific cuts of pork from their supplier to avoid wastage. The dish is also made with all parts of the pork they receive, from its meat and bones, down to the offal.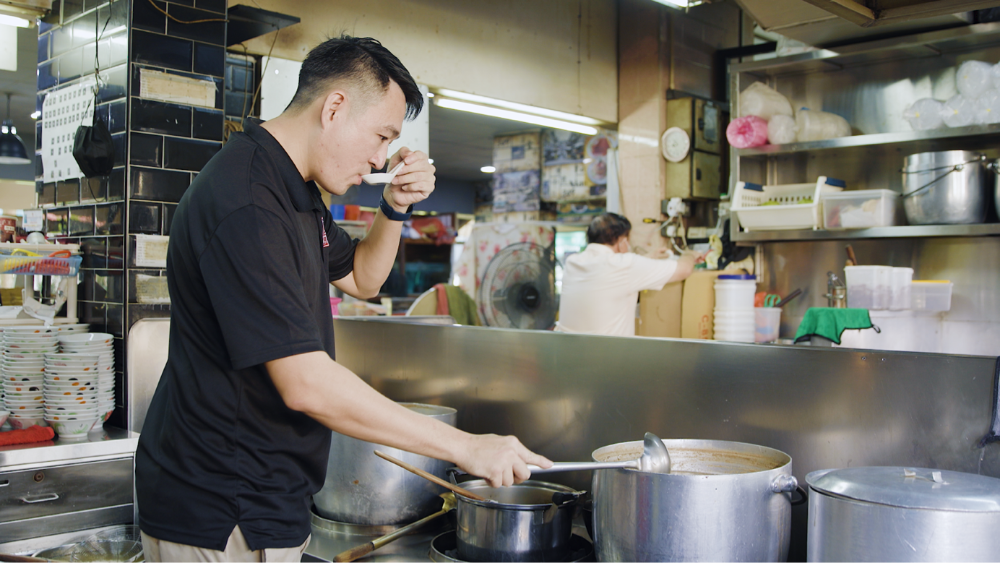 "If there are any cuts that are too tough for consumption, we will not serve them to our customers. Instead, these cuts will be used to boil our soup which adds a dimension of flavour to our Bak Kut Teh."
In the final installation of More taste, Less waste series, a retired hawker passes down a 30-year-old bak kut teh recipe to his son. While the story of this dish helps us reflect on how our resourceful ancestors created this "breakfast of the champions".
More taste, Less waste explores how our heritage food holds culinary wisdom for a sustainable future.
---
Learn more about how you can continue your journey #TowardsZeroFoodWaste.
Find out more about DBS' other partnerships and initiatives #TowardsZeroFoodWaste.
Recommended for you
Based on your read
Based on similar interests
Recommended
Popular
Latest
Last Read