The Covid-19 pandemic is the biggest crisis mankind has faced in a very long time, and the end is not yet in sight. According to a study done by Singapore University of Technology and Design, the pandemic is projected to last till the end of 2020 or later. Even as the nation braces for tough times ahead, Singaporeans have shown great resilience and togetherness — even while facing personal difficulties. Many individuals and organisations have risen up to the occasion to give back to the community and assist those who need more help.
A recent Straits Times article reported that Singaporeans' donations in the first five months of this year, totalling $90 million, was equal to the donations made for the whole of 2019. This highlights our willingness to contribute, and how many of us understand that even the smallest acts of giving can go a long way.
"Despite the unstable economic situation, Singaporeans have come forward with an outpouring of donations and volunteering to help those who are in need," says Mr Jeffrey Tan, director of marketing & advocacy at the National Volunteer & Philanthropy Centre (NVPC). "Organisations have also been stepping up to uplift vulnerable individuals and communities."
DBS' Stronger Together Fund is one example. Its $10.5 million fund was set up in April this year to help communities across the region, providing meals, test kits and personal protective equipment (PPE) to those who have trouble accessing them. In Singapore, the bank partnered The Food Bank Singapore and ItsRainingRaincoats to deliver 700,000 meals to the elderly, low-income families and migrant workers in Singapore.
Other organisations have also reached out to help those in need, which in turn inspires others to contribute in whatever way they can.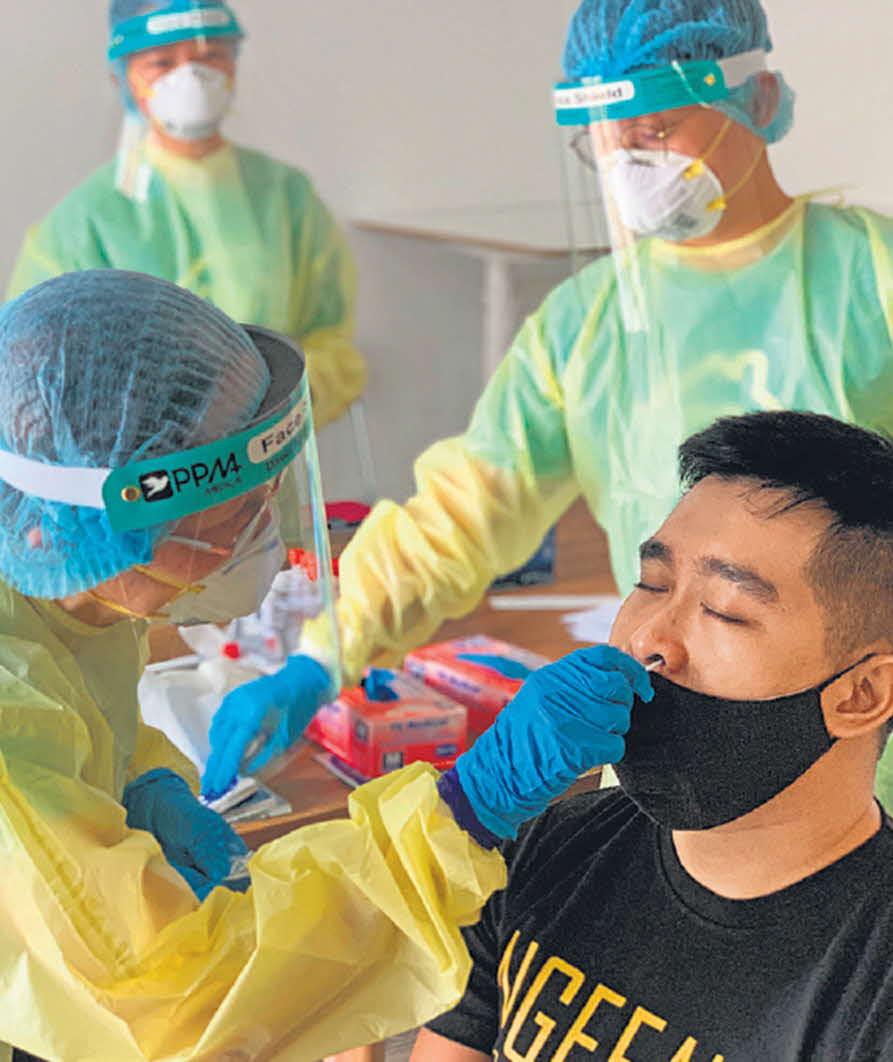 Rising up to the occasion
When Singapore's Dorscon (Disease Outbreak Response System Condition) level was raised to orange, DBS Foundation Social Enterprise Grant awardee Homage stepped up efforts to train its network of caregivers on how to wear the PPE and administer Covid-19 swab procedures.
Since the circuit breaker was announced in early April, Homage has ramped up more than 10 initiatives in partnership with various government and health authorities to provide a range of medical services.
"We provide Covid-19 swab testing for residents and staff of nursing homes, supporting mobile nursing and medical response clinics in foreign workers' dormitories and mobile nursing teams for screening of vital signs, coordination, escalation and support of medication dispensing," says Ms Gillian Tee, chief executive officer (CEO) and co-founder of Homage. "Additionally, we have been providing a range of training to help build up our national pool of care responders."
Ms Tee has witnessed the commitment and compassion shown by Homage care professionals, and Homage's healthcare and caregiving training partners during this time.
"Homage Care Professionals, who are all Singaporeans, did not hesitate to step up to deliver the care that is needed, particularly for vulnerable groups such as homebound elderly as well as migrant workers," Ms Tee says. "In our Covid-19 partnerships as well, we definitely see even more collaboration and willingness to help each other during this time, even across the private and public healthcare sectors."
A comforting voice
DBS Foundation Social Enterprise Grant awardee Agape Connecting People is a contact centre founded by Mr Anil David in 2012 with a focus on providing employment to marginalised individuals, including inmates, ex-offenders and the physically challenged.
Driven by a desire to give back to the community, Agape worked tirelessly with the Ministry of Social and Family Development to set up the National Care Hotline to provide emotional support for Singaporeans during this stressful period.
Mr David says, "To set up a public hotline from ground zero and go live in 10 days was unprecedented for Agape. We literally worked round the clock to make it happen as we knew how important this public hotline was."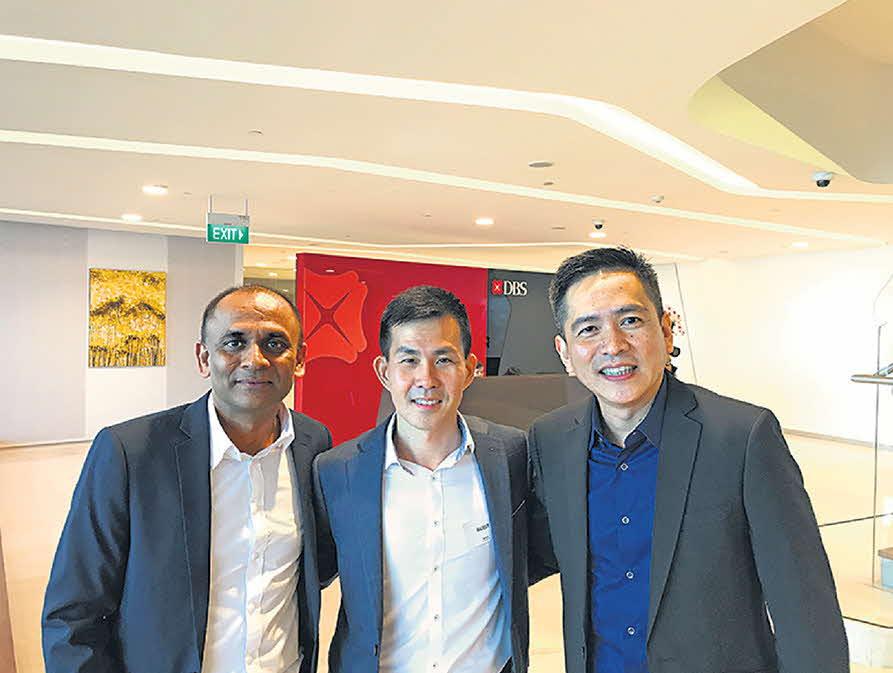 With the support of Agape CEO Joseph See and chief people officer and chief financial officer Jonathan Thio, the project was well-received, connecting volunteer specialists trained in psychological first aid with people who are feeling weighed down by the pandemic.
For Mr David, it was heartening to see his team serve a greater purpose, and Singaporeans rally together for a good cause.
"We have seen so many examples of ordinary people stepping forward to help, simply because they care," he says. "This pandemic has created greater awareness for the things and people we have so often taken for granted during peacetime."
Every little bit counts
Everyone can play a part in making an impact. Ms Tan Hui Yi (right), senior vice president, regional risk & financial management, DBS, volunteered this year with the DBS x Halogen Foundation Career Roundtable, an initiative providing mentoring programmes and career guidance to youths. "With Covid-19 causing a lot of uncertainty in the economy, particularly for these young adults who will soon be entering the workforce, I hoped to encourage them to stay positive, and think about ways to move forward and build their careers," she says.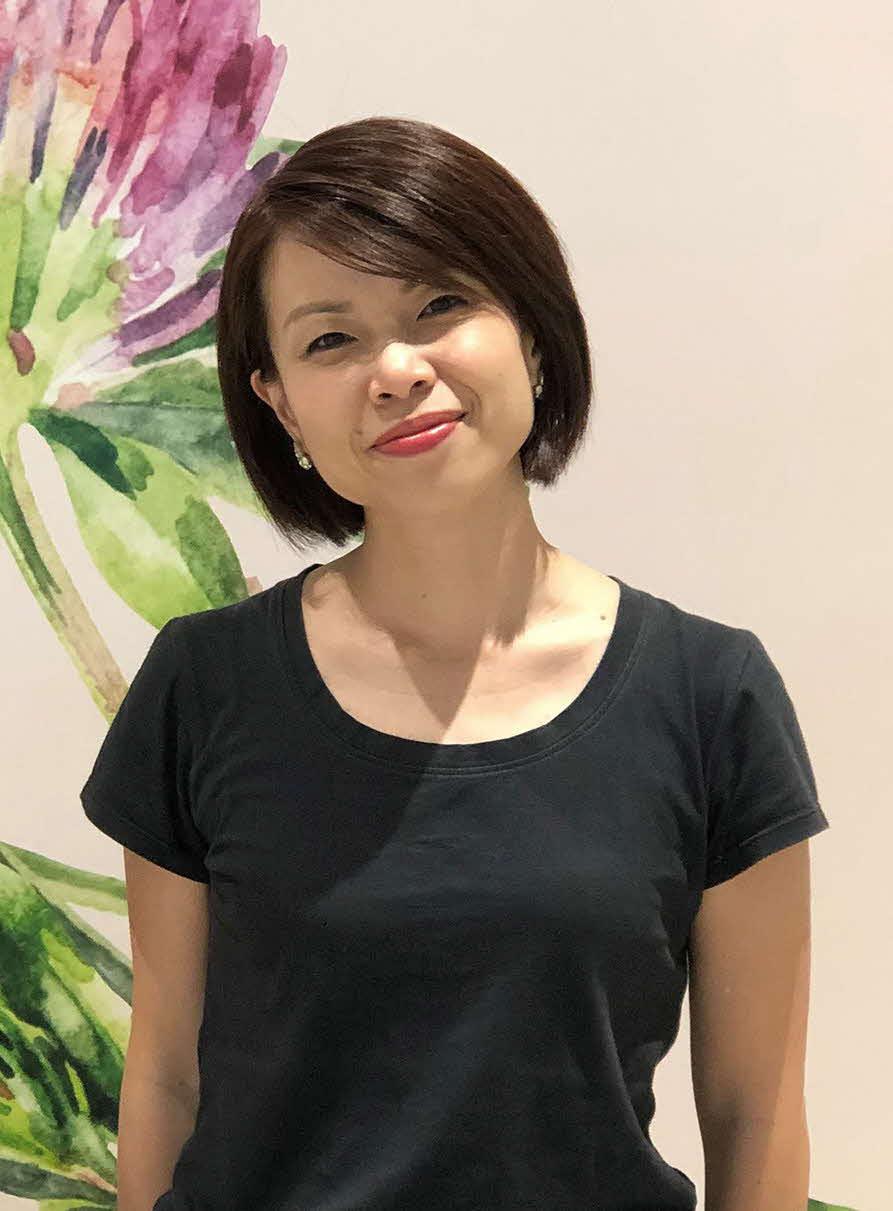 "I would definitely encourage others to volunteer and do their part. Simple acts for those around us are all it takes to let them know that they are supported by a community," she says.
Ms Jaslene Loh started her volunteering journey five years ago. Over the last few months, she continued to help others by taking part in the DBS x Halogen Foundation Career Roundtable. She also helped pack and distribute care packages to beneficiaries of Filos Community Services' Waves of Blessings initiative.
"The youths I spoke to during the career coaching sessions shared how they are giving back to the community in their own way. Now with access to the internet and social media, there is more transparency on who needs help, what help is required and how to help," says the DBS relationship manager.
"Platforms like giving.sg have a wide range of volunteering activities organised by various volunteer groups and charities, and there is surely something suitable for everyone."
This content is produced in partnership with ST Life.
Join us for tips to make your daily life more convenient, especially in ways that contribute to a more sustainable future!