Seventy-two-year-old plumber Yee Sheng Kheong has seen the number of customers dwindle since social distancing measures were implemented in February to stem the spread of the coronavirus.
"I used to go out and work every day when I get calls for plumbing jobs, but now I don't go out of the house anymore, which means I'm not earning," says the sole breadwinner.
At the same time, Mr Yee and his 73-year-old wife are also cautious about going out to get their meals. For years, the elderly couple have either been eating at or packing food from coffee shops nearby as Mrs Yee is too frail to cook.
But going out now puts them at risk of catching Covid-19; they fall under a group which experts say is most vulnerable to falling severely ill from the virus.
Fortunately, with help from community organisations, the elderly couple do not have to worry about having enough funds for their meals or having to go out to get meals.
To tide the couple through this uncertain time, The Food Bank Singapore is working with not-for-profit voluntary welfare organisation (VWO) Fei Yue Senior Activity Centre to make sure they have balanced meals of rice with vegetables and meat twice a day. The food is delivered to the couple's one-room rental flat by volunteers.
Mr Yee is grateful. "I feel relieved that we don't have to go outside of the house to get food," he says.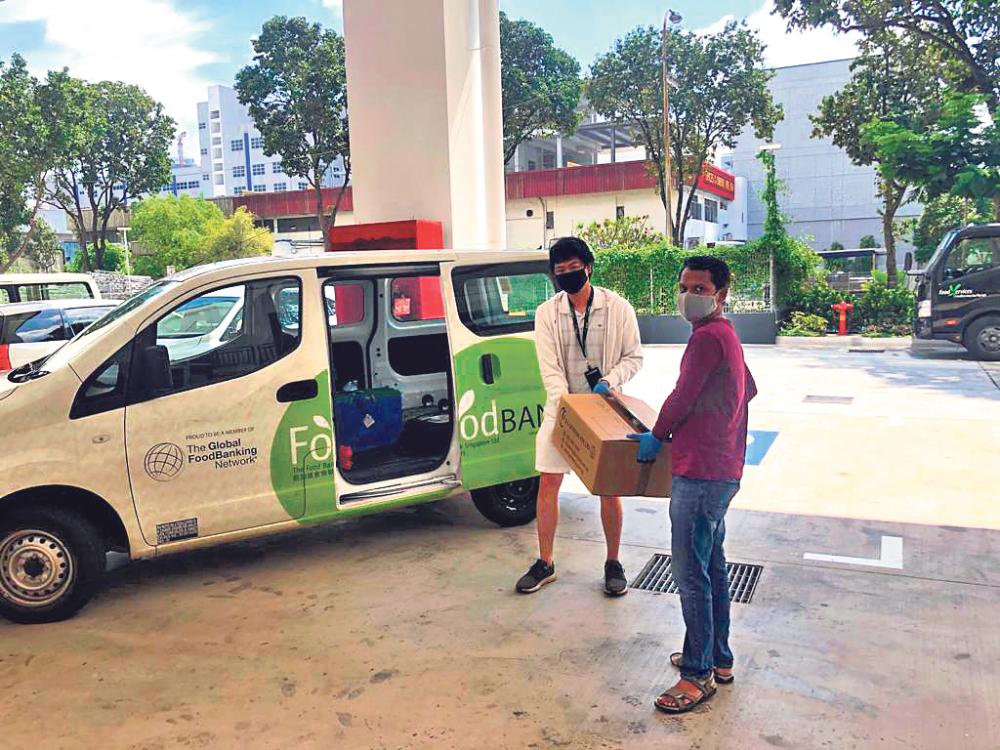 Spirit of solidarity
While the pandemic has hit vulnerable groups like the elderly, people with disabilities and low-income families especially hard, stories of hope and solidarity are emerging as the community comes together to help one another get through this trying time.
Singaporeans and businesses are responding well to urgent appeals from food charities, donating money, essential items, or volunteering their time to help pack rations or distribute meals. DBS Bank, for instance, has committed — through its DBS Stronger Together Fund — to providing 700,000 meals for the elderly and low-income communities, as well as migrant workers through non-profit organisations The Food Bank Singapore and ItsRainingRaincoats.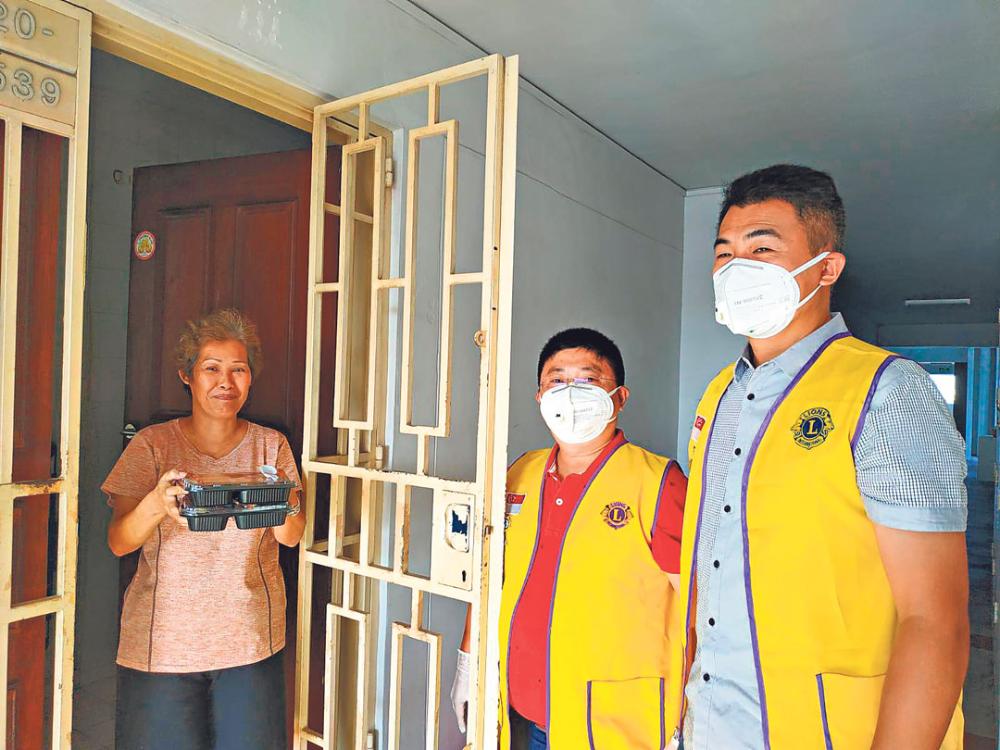 Ms Sa'adah Binte Tuman, head of Cheng San Family Service Centre under AMKFSC Community Services, has observed that vulnerable groups may not prioritise eating healthier food as it can be more expensive. They may have limited opportunities to buy fresh produce if they are looking after children or elderly at home. This is why freshly-cooked meals distributed by VWOs and charities can help meet an often-overlooked gap in food aid.
"AMKFSC has seen several donors who had come forward to donate as well as deliver food rations to these families," says Ms Sa'adah.
Lions Befrienders is one of many social service agencies that has continued to distribute meals and essentials to its 6,000 beneficiaries, mainly seniors who are frail, homebound or needy.
Mr Anthony Tay, the chairman of Lions Befrienders, says that for some seniors, sickness, limited mobility and frailty pose a mammoth challenge to the simple act of buying food and cooking for themselves. Lions Befrienders also partners sponsors to pack food rations for seniors, so they have less need to go out to buy their own items.
"We are thankful for the support of charities who have rallied together to provide help to the vulnerable during this difficult time, be it through providing hot meals or food rations and essentials," he says.
This content is produced in partnership with ST Life.
DBS Stronger Together Fund
To help communities hard-hit by Covid-19, DBS is donating S$10.5 million to provide some 4.5 million meals and care packs, as well as medical supplies, across the region, through the DBS Stronger Together Fund. In Singapore, DBS is partnering The Food Bank Singapore and ItsRainingRaincoats to distribute 700,000 meals for the elderly, low-income and migrant workers. This includes a dollar-for-dollar matching for public funds raised, up to a total of S$500,000.
Find out more about the fund here.
Join DBS in supporting those in need!
Sponsor meals for the elderly and low-income here.
Sponsor meals for migrant workers here.