Chinese New Year (CNY) prep doesn't have to be a frantic rush from place to place as you tick off each item on your to-do list. It can be a real joy if you've planned ahead and figured out the most efficient way to complete that list.
For those who have been searching for our POSB pop-up ATMs in Jurong – and searches have surged over the past week – let us help! We've gathered five places around the area for all your food, spring-cleaning and shopping needs.
1. Nian Nian You (sustainable) Yu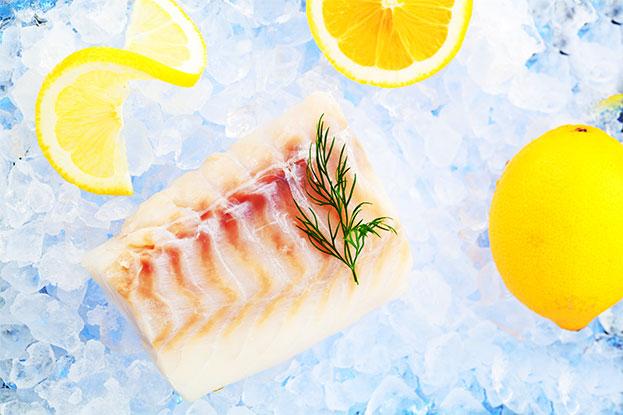 Most households are going to have some form of 'yu', or fish, during CNY because 'yu' also means prosperity in Mandarin. The double meaning ensures that people will be looking for the freshest catch to bless their households with abundance. We even know of vegetarians who buy mock seafood for the symbolism!
However, to ensure we have fish in our oceans for years to come, we'll need a little more than luck. According to the World Wildlife Fund, 85% of fishing grounds in the world are already over-fished or fully-exploited. We can do our part this CNY to eat sustainably while maintaining traditions by keeping WWF's Singapore Sustainable Seafood list handy while we shop.
At the same time, lookout for the blue Marine Stewardship Council (MSC) label, which certifies fisheries as sustainable based on recognised standards.
The good news for Westies is that MSC-certified Far Ocean is having a warehouse sale in Jurong till 23 Jan. Look for the small blue label to look after our big blue sea!
Far Ocean Warehouse
15 Fishery Port Road,
S619735
2. What a Jem
There are two major reasons we've highlighted this mall for your CNY prep. One, it has a CNY fair that is every LEGO® fan's dream at the L1 Atrium called 'Give the Gift of Play'. There are life-sized LEGO® builds in this first-ever large-scale CNY LEGO® event for lots of family photo taking opportunities and even giveaways.
The second reason? To experience, as you do your CNY shopping, how the BCA Green Mark platinum mall has seamlessly built sustainability into its structure and functions. For example, during construction, Jem reduced cement use by 20% and chose green label products. In its design strategy as well, you can witness how the sky terraces are cleverly located to shield the building from direct sun glare and provide naturally filtered air for circulation in the building
Jem
50 Jurong Gateway Rd,
S608549
3. Make it a reunion with your clothes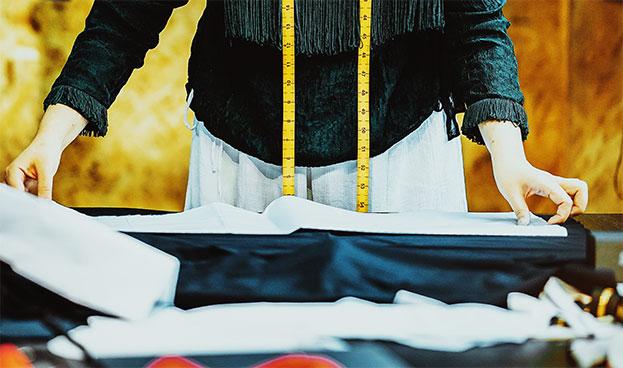 Chinese New Year reunions are all the more meaningful when we wear pieces of clothing passed down from our parents, or outfits that carry memories and sentiment. Instead of buying new pieces this year, how about looking for a tailor who can mend your favourite pieces, update old clothing, or tweak outfits so they fit perfect again?
While those offering such labour-intensive services might have dwindled over the years, there are still tailors out there carrying the art forward. Check these places out after you've gone through your (and your family's) wardrobe!
Alteration Shop
Boon Lay Shopping Centre
221 Boon Lay Place, #02-104,
S640221
Win Win Tailor
1 Jurong West Central 2,
Jurong Point,
S64888
Thiam Hock Trading
517 West Coast Rd,
Block 517,
S120517
Xclusive Fashion Design & Tailoring Jurong
960 Jurong West Street 92, #01-188A,
Singapore 640959
Alt-To-Fit
432 Clementi Ave 3, #01-282
S120432
4. Feed the extended family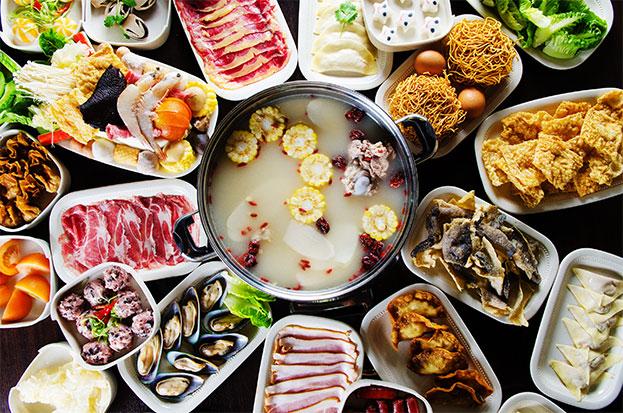 Some families see aunties, uncles, cousins, nephews, nieces, and all their respective plus ones gathering in one house for several meals across the CNY period. That's A LOT of mouths to feed.
Good thing there's the Fairprice Warehouse Club to help us lucky hosts out. It saves you money with bulk packs, value packs and multi packs. Better yet, these packs can also help reduce packaging waste as you buy more in each purchase.
Just remember, don't buy more food than you can eat!
Fairprice HUB
1 Joo Koon Cir,
S629116
5. Extend the life of your pre-loved items
"It's such a waste to throw this out!" – A common refrain when we're spring-cleaning. Whether it's appliances or crockery, baby gear or home decor – if no one's biting on Carousell, you can always bring it to other places for recycling or donation.
H&M has a garment collecting programme to reduce textile waste in our landfills. While charity Tzu Chi, runs a recycling programme every second Sunday of the month across the island, including in Jurong.
If you have any English or Chinese books you'd like to give away, you can also look to the Dignity Mama, which supports young adults with special needs and their caregivers start small businesses.
H&M
50 Jurong Gateway Rd,
Jem
#01-01, #02-01, #03-01,
Singapore 608549
Tzu Chi recycling programme
Every second Sunday of the month, 9am – 12pm (next date 3rd Sunday: 19/1/2020)
Jurong East
Blk 258, Jurong East Street 24, S600258
Nearest MRT: Chinese Garden
Jurong West 1
Blk 510, Jurong West Street 52, S640510
Nearest MRT: Lakeside
Jurong West 2
Blk 931, Jurong West 92, S640931
Nearest MRT: Pioneer
Dignity Mama
Ng Teng Fong General Hospital
1 Jurong East St 21
Tower A NTFH Clinics #02-10
Singapore 609606