Find out how you can save on FX fees and conversion charges, skip long immigration queues and more
Whether for leisure or business, travelling to a new country can be inspiring but also challenging and tedious – just ask any regular traveller about their travel "war stories"! If you are making plans for your next holiday or work trip, here are some quick travel hacks to help you out so you can travel like a pro.
1. Store the digital version of all key documents in your mobile phone or tablet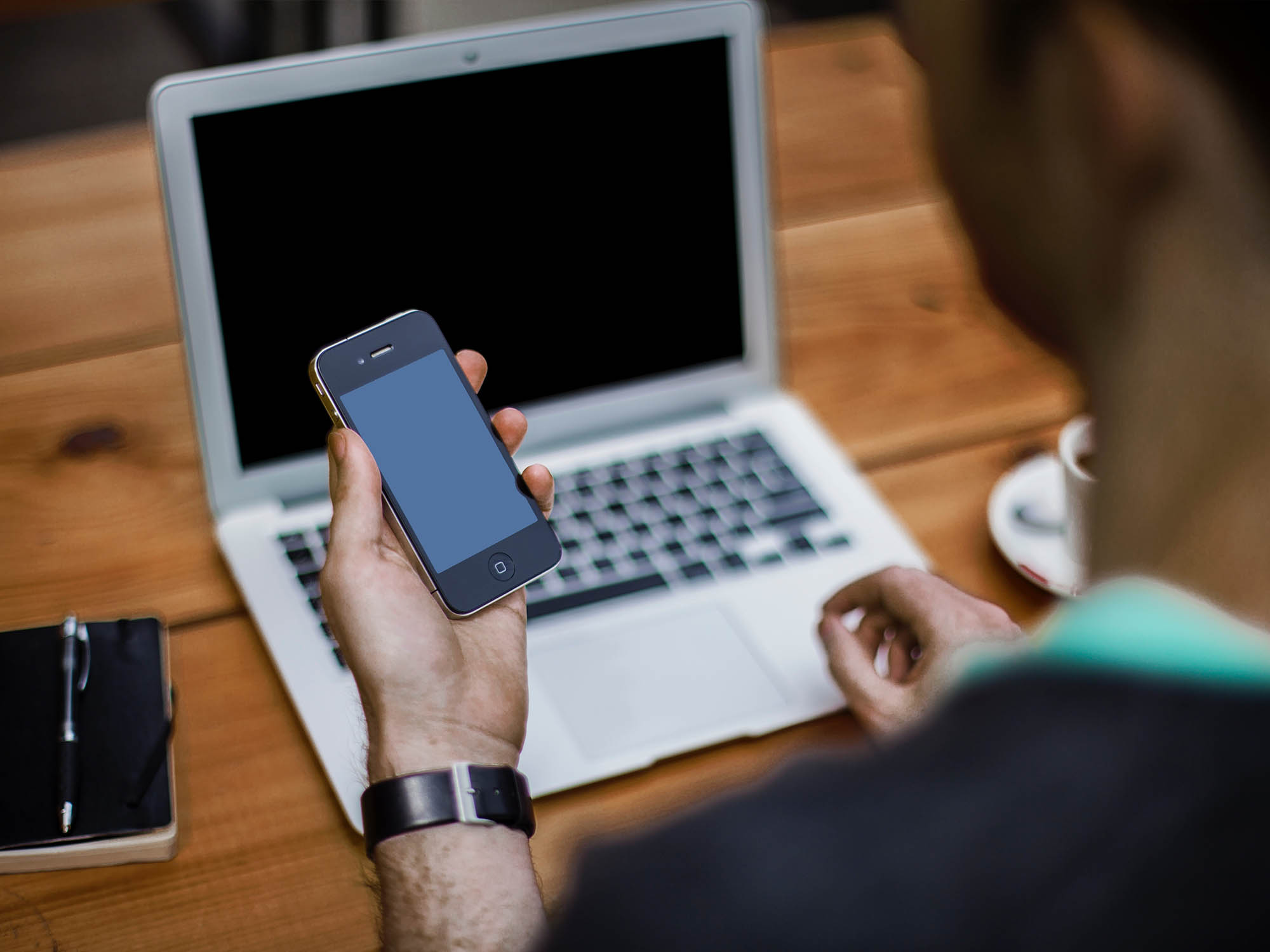 Tell me if this sounds familiar. Your plane is about to land and you are scrambling to retrieve your passport from the depths of your carry-on bag so you can fill up the immigration and customs document.
Save yourself the hassle by keeping a digital copy of key documents, including screenshots of your passport, identification card and travel insurance, so they can be all accessed easily. You can store your digital copies of the documents as simple photo screenshots or in applications like Dropbox, Evernote or iBooks.
Of course, as with all electronic gadgets, it would be wise to bring a reliable power bank so you never run out of juice.
2. Say hello to a global wallet with a DBS Multi-Currency Account (MCA)

If you are a procrastinator like me, you will probably defer the changing of foreign currencies till the last few days before your trip. Sometimes when I get busy, I forget all about it, and scramble to find a money changer.
Or, you might find yourself short on cash overseas, when that exquisite luxury clutch you want to buy for your better half costs more than you expect!
Most times, we'd just use a credit card in these situations overseas. But did you know you may incur a variety of charges, including cross-border transaction fees (0.8%), foreign exchange fees (1.2% - 1.5%) and foreign currency fees (0.5 - 3+%) which can easily total up to 2 – 4% more?
I managed to avoid this in my recent trip to Tokyo by using the DBS Multi-Currency Account (MCA), which helps you avoid high foreign exchange and conversion fees.
You can buy and store foreign currencies in the MCA, and with a linked DBS Visa Debit Card to make payment in up to 11 foreign currencies (for instance, EUR, GDP, USD and AUD) with no charges.
What you need to do is simply apply for one of three options of the MCA. I applied for the eMulti-Currency Autosave (eMCA) and it just took me 10-minutes to do so online.
In my experience, it was a breeze getting Singapore Dollars (SGD) converted to Japanese Yen (JPY). If you don't like the rate at that given spot time, you can monitor and decide when to make the currency exchange – just like a traditional currency exchange but in the comfort of your home with your desktop and mobile!
In fact, the rates that were quoted to me online were as competitive as those I got from the money changer in Tokyo!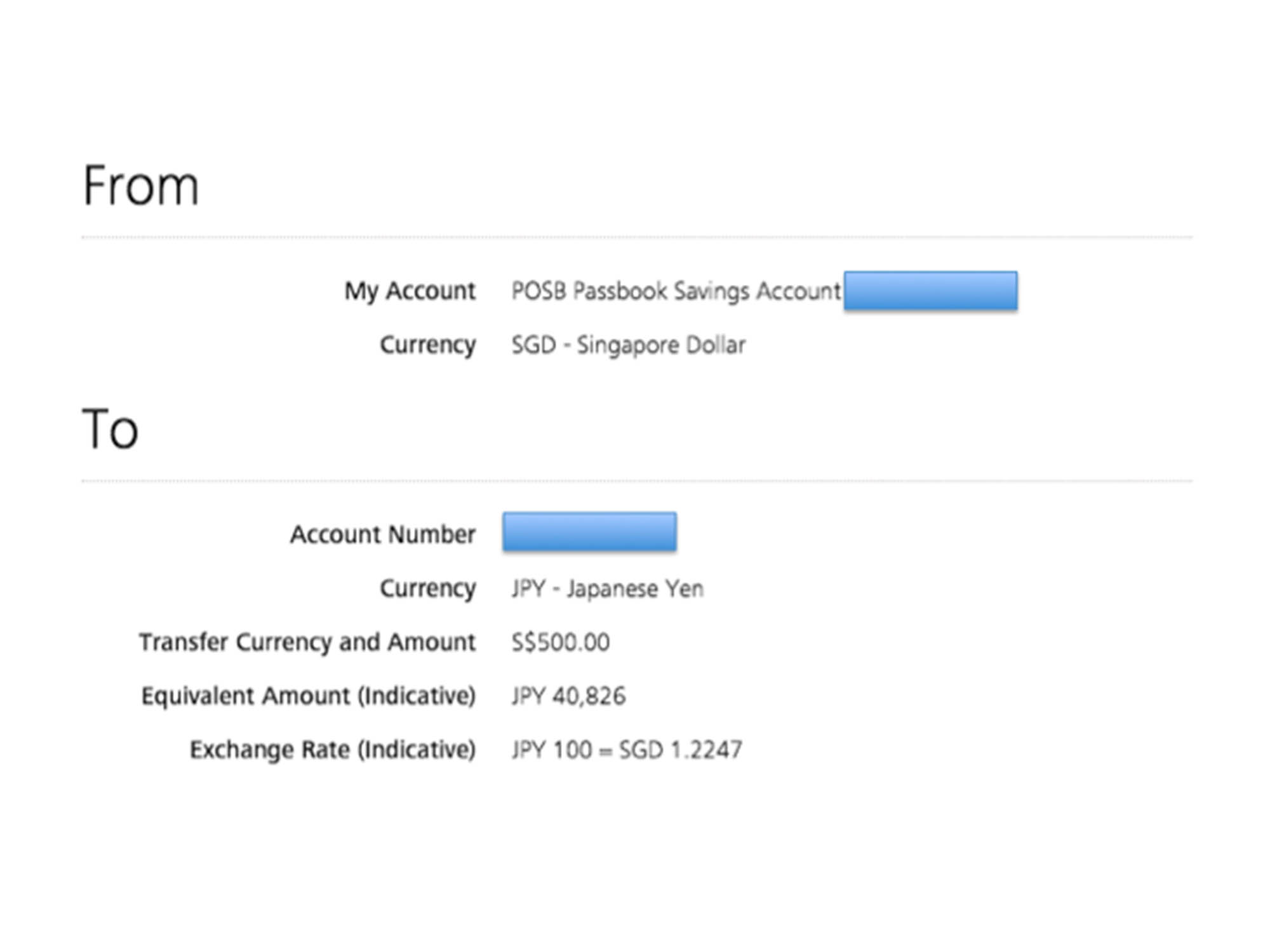 Now, compare this with the fee I was quoted if I were to change currencies in Tokyo.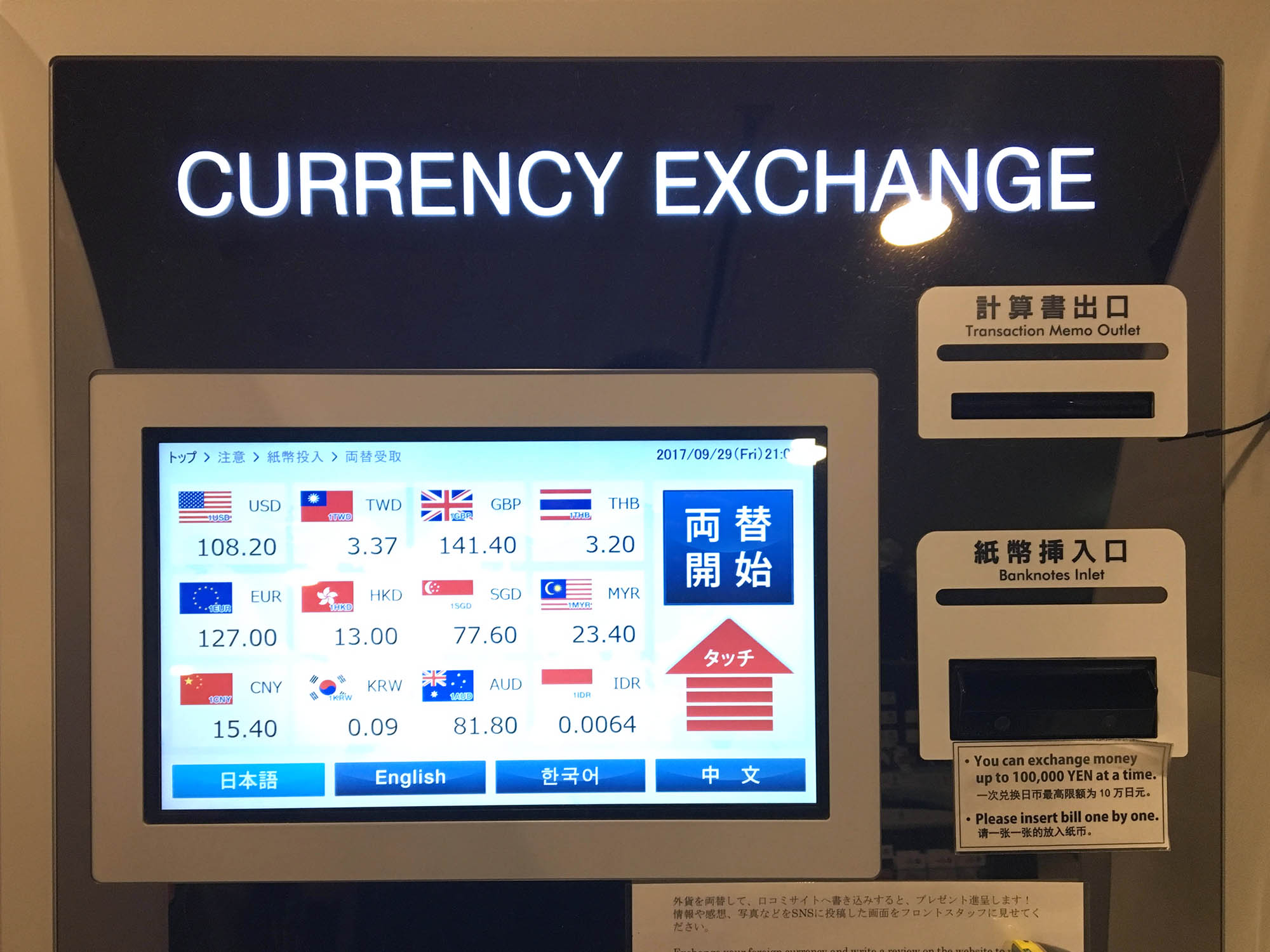 The comparable rate from this machine was JPY 100 = SGD 1.288.
Which means to say, my SGD 500 would only yield me JPY 38, 819 instead of JPY 40,826. The difference of JPY 2,000 is enough for a sumptuous Japanese meal or a couple of delightful Japanese confections!
Best of it all?
You can "top up" your MCA overseas 24/7 and make the required funds transfer from your local SGD account anytime as long as you have online access and authentication capabilities, using the One-Time Password (OTP) via your mobile phone.
I made several "top ups" while commuting in the long-distance Japan Rail (JR) trains. It just doesn't get any more convenient than this!
3. Download offline Google Maps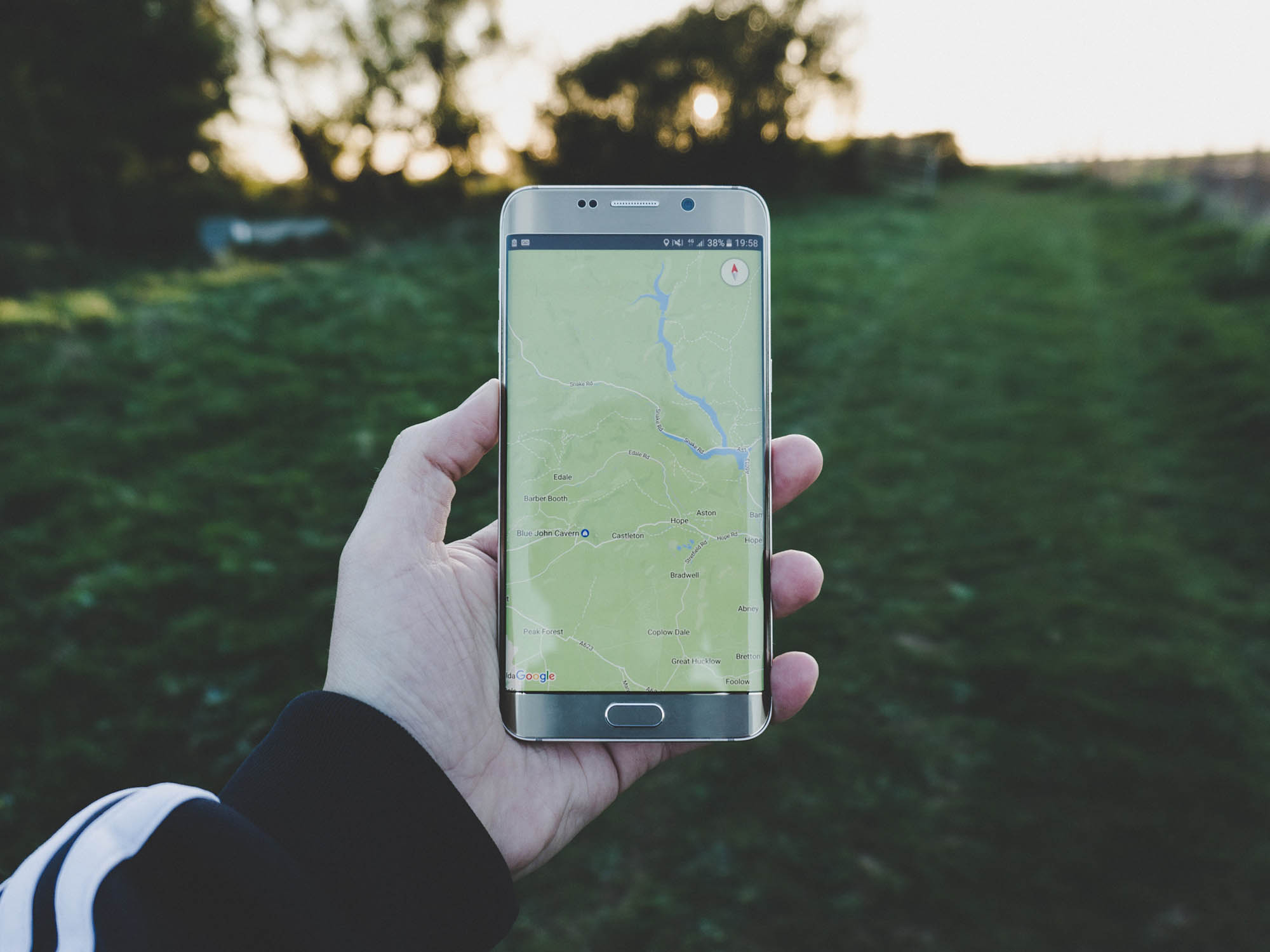 Don't get me wrong… getting lost in a foreign place can be serendipitous, sometimes. But when you are rushing to catch a connecting train or attend important meeting in a foreign land, being able to navigate your way quickly to the destination is of utmost importance.
Just as how great adventurers of yesterday roamed the world with their trusty compass and map, travellers today can't do without their Google Maps app. That said, having data on the go may not always be a given.
Fortunately, Google allows users to download maps and access them offline.
On your phone or tablet, open the Google Maps app.
Make sure you're connected to the Internet and signed in to Google Maps.
Search for a place, like San Francisco.
At the bottom, tap the name or address of the place and then tap "More".
Select "Download offline map".
4. Apply for the APEC Business Travel Card System (ABTC)
Business travellers and public officers, you will truly thank me for this.
How often do find yourself stuck in the long queues to the immigration counters when you are on a trip? On good days, it may take you 15 minutes to get through.
On nastier ones, you might end up waiting between 30 and 45 minutes. That's time you could have spent getting to your hotel and settling in.
So say hello to the APEC Business Travel Card System (ABTC), set up to facilitate the travel of business persons between the Asia-Pacific Economic Cooperation (APEC) economies. The card allows you to skip the general immigration queue and head straight to the designated ABTC lanes and enjoy expedited clearance!
Beyond the 19 economies, you also get access to all international airports in the USA and also selected ones in Canada.
The investment? An application fee for a new card is S$100 (non-refundable), valid for five years, or up to the validity of the passport, whichever is shorter. So it will be wise to renew your passport before applying for this pass.
The ABTC is unfortunately only for business travellers and public officers currently.
Find out more about the DBS MCA.
DBS has also launched a Corporate Multi-Currency Account to help businesses transact and manage up to 13 currencies in separate e-wallets all maintained in one single account. Find out more.
This article was first published on the Huffington Post.
Benjamin Loh is an executive public speaking coach, TEDx speaker, author and professional speaker on millennial matters. As the youngest Associate Certified Coach in Singapore and possibly, Asia-Pacific, he has coached over 100 corporate executives and entrepreneurs individually with over 750 hours of direct coaching and trained over 3,000 clients in high impact mass trainings in public speaking, presentation skills and leading the multi-generational workforce and millennials.