The DBS QR Ang Bao saves users from the hassle of getting new notes, while retaining the tradition of giving red packets
The act of giving and receiving red packets (ang baos) is a key part of celebrating Chinese New Year. It symbolises the blessings and goodwill offered by married couples to the younger generation; and represents a form of filial piety when given to older family members.
Preparing these red packets, however, can be a time-consuming affair as busy couples have to make time to get fresh, crisp notes from banks for the red packets. Over the years, DBS has introduced various ways to ease the hassle, from introducing POSB Pop-Up ATMs so customers can get new notes outside of banking hours, to offering an online reservation system for these notes.
The bank's latest innovation, however, makes preparing red packets even more convenient – it does away with the need for notes entirely. The DBS QR Ang Bao allows users to load a cash value onto a QR slip – the first time anywhere this functionality has been introduced via QR codes.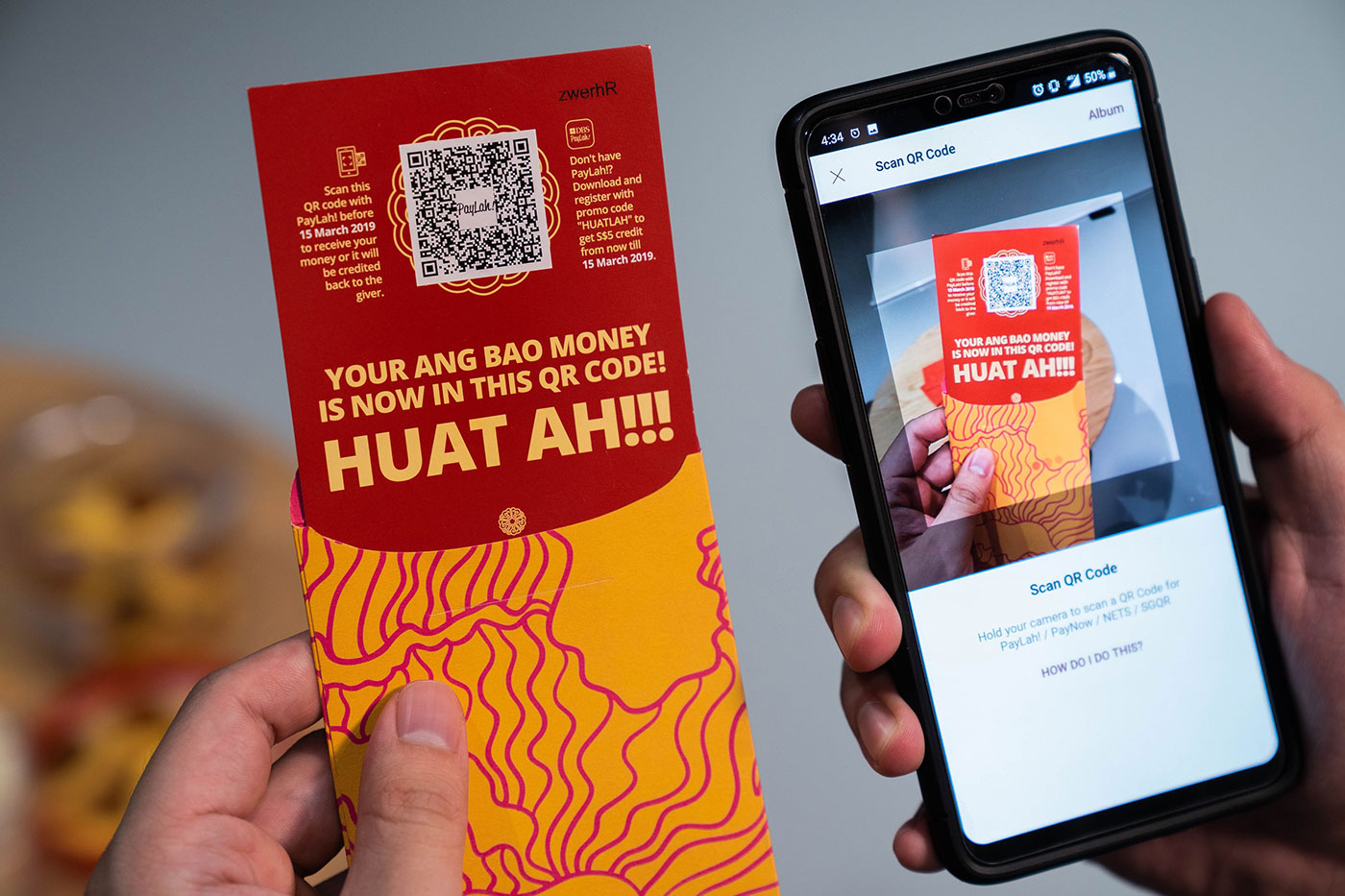 Using DBS PayLah!, users scan the QR code to load a cash value of up to SGD 999, place the QR slip in a red packet (or gift it as it is!) and give it to family and friends. The recipient then scans the QR code to receive the amount instantly in his or her DBS PayLah! mobile wallet.
Watch DBS QR Ang Bao 0:49
In piloting this launch for CNY 2019, DBS wanted to introduce a fresh, digital take on the traditional red packet exchange, while retaining the meaningful act of giving and receiving red packets. The DBS QR Ang Bao also presents a different way a cash transaction can be replaced by a digital innovation.
"The DBS QR Ang Bao is ideal for time-starved customers who hope to forgo the usual hassle of obtaining new notes for CNY, or for those who embrace the pioneering spirit of being early adopters and appreciate having conversation-starters during family gatherings."
- Jeremy Soo, Managing Director and Head of Consumer Banking Group (Singapore), DBS Bank
Each DBS QR Ang Bao contains a unique QR code and serial number for added security. Users can cancel a DBS QR Ang Bao's loaded funds via the DBS PayLah! app if it gets lost or stolen.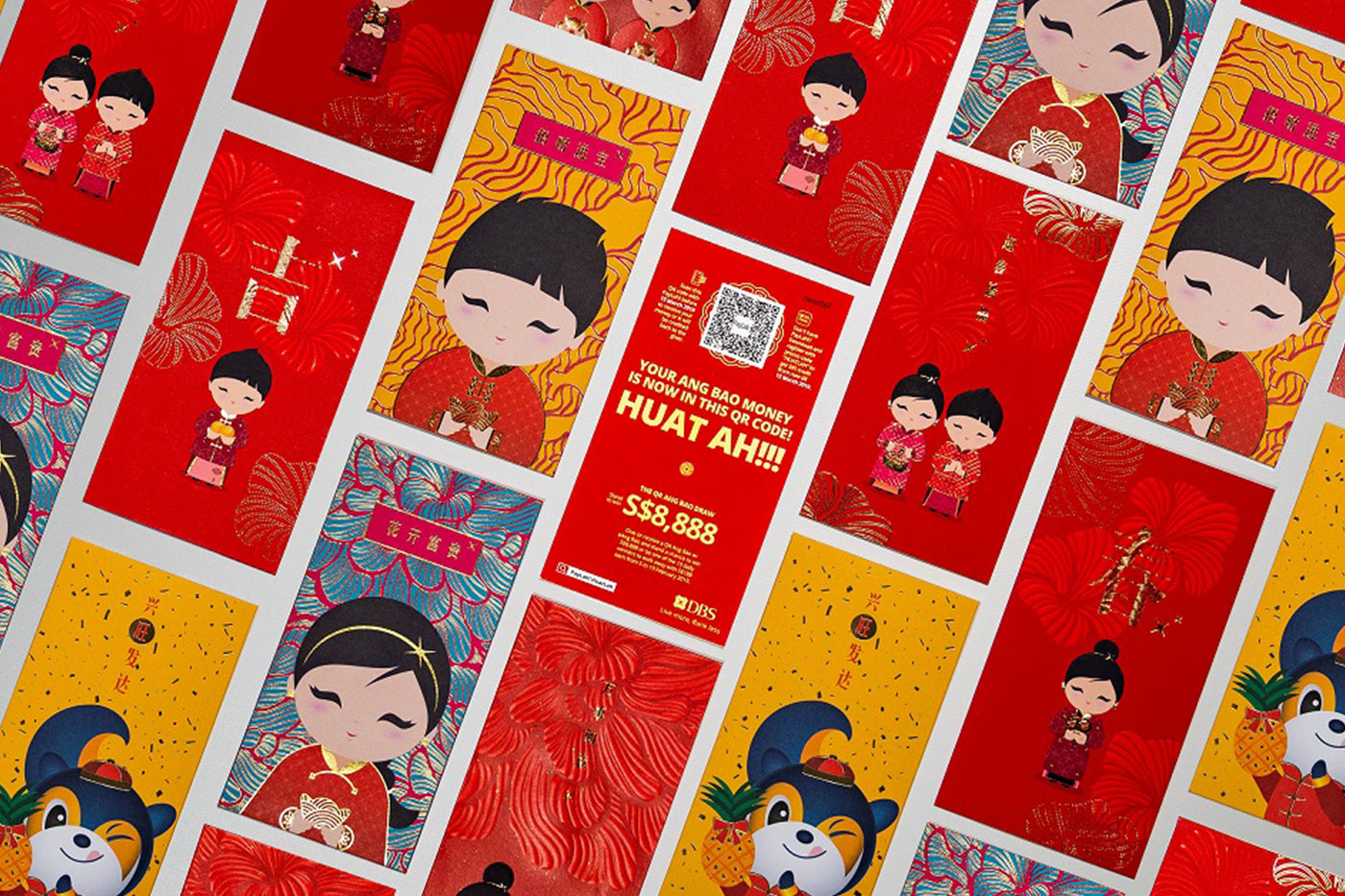 This latest innovation follows the popularity of DBS' eAng Baos – the first eAng Baos to be introduced to Singapore in 2015 via the DBS PayLah! mobile wallet. DBS reached a record number of transactions in 2018, with six times more eAng Baos sent that year than in 2017.
Find out more about the DBS QR Ang Bao.
More ways to celebrate CNY
Here are some handy tips on how you can have a more enjoyable CNY. Click on the image below to view our guide.