Even as banking is increasingly digital, DBS is offering a fresh take on the physical banking experience
Walk into the newly renovated DBS space at Plaza Singapura, and the aroma of freshly brewed coffee and warm bakes from social enterprise Bettr Barista tantalises your nostrils. The space is airy and open, with people chatting at a bar counter or long community table.
The outlet is designed with a "café and branch" concept, offering a cosy lifestyle space and human touch, for the tech generation.
"Banking doesn't need to be so formal. It can be social and cosy," says DBS Bank Executive Director Linda Lee. "Just come for a coffee, to mingle and socialise with friends, or just to have breakfast."
Take a look at DBS' new lifestyle space at Plaza Singapura 01:28
We're entering a time where everything is increasingly digital, but we can't eliminate having a touch point completely. Some people still prefer going down to the branch and we want to offer that option.
DBS Bank Executive Director Linda Lee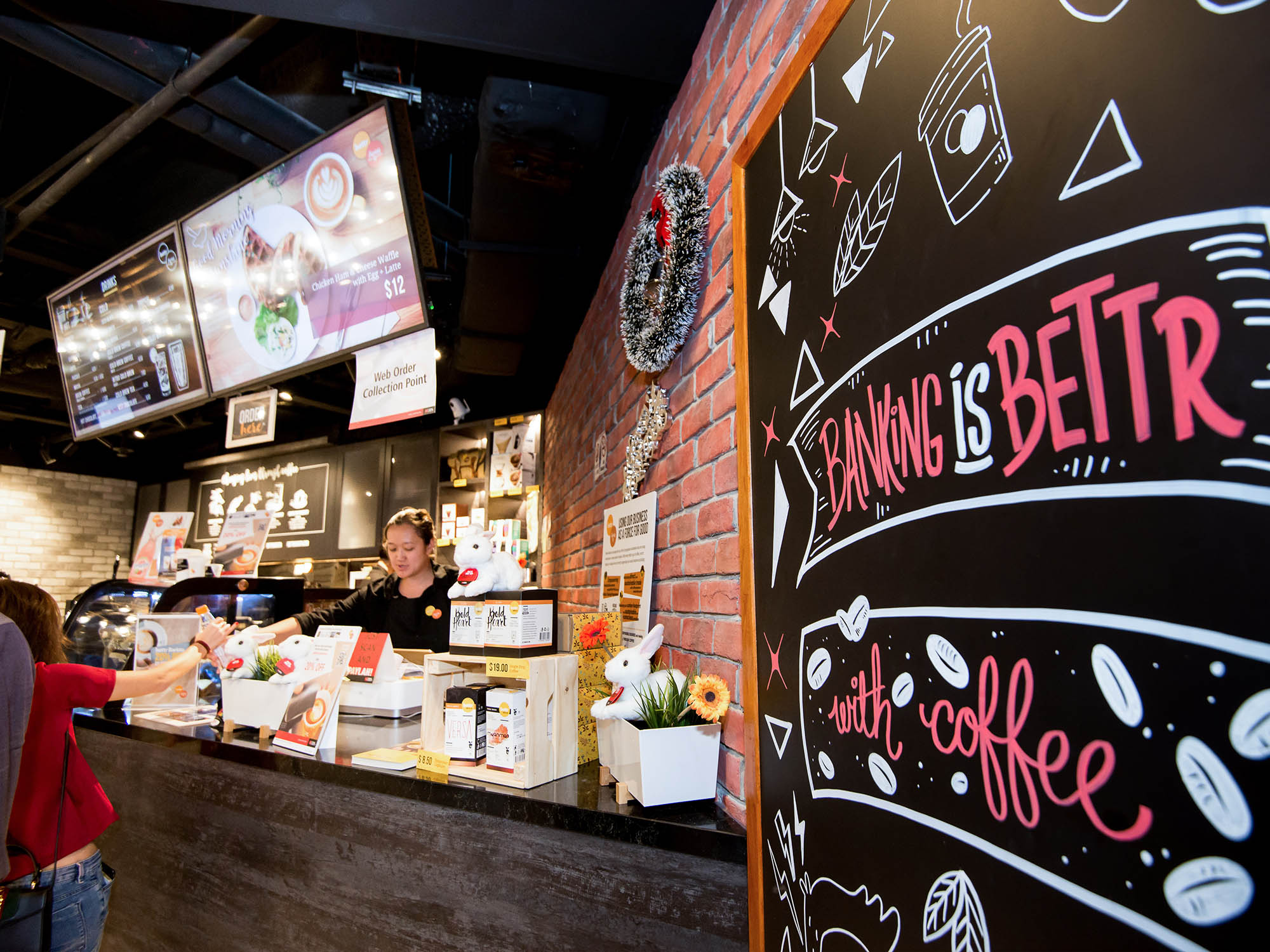 Building banking around convenience
Nonetheless, in keeping with the focus on digitalisation, the Plaza Singapura outlet uses the reimagined space to offer customers a highly digital banking experience, narrowing the gap between digital and branch banking.
The branch features a "24/7 banking lane", which houses the bank's Video Teller Machines (VTMs) and Branch Cash Services Machines. These allow customers to conduct transactions after branch banking hours. A humanoid robot, Pepper, stands out prominently – the robot introduces and teaches customers how to operate the VTMs.
The outlet also showcases an industry-first interactive virtual reality (VR) corner, where customers can plan their retirement lifestyles.