A welcomed light in the darkness
A Chinese social enterprise's solar-powered lamps brings light – and hope – to poverty-stricken individuals.
It is often said that travelling can broaden one's horizons, and this certainly rings true for Ms Susan Lee, who gained more than just insights into a foreign culture during a work trip to India in 2007.
She also gained a calling in life – to lend a helping hand to billions of people in the world's poorest socio-economic group, also known as the "Bottom of the Pyramid (BOP)".
"During that trip to India, I saw a family taking shelter from the rain in their tiny makeshift home made from nothing but iron sheets and plastic. This was when it dawned on me that there are still so many people in the world struggling to survive," says Ms Lee.
"I later learnt that there are about 4 billion BOPs in the world, of which 1.6 billion rely on kerosene lamps for light. Using such products can be dangerous, especially in the kind of homes they live in. I knew I had to do something to replace these rudimentary and hazardous means of illumination."
Two years after that fateful trip, Ms Lee transformed her business as a corporate gift supplier into one of China's largest social enterprises today – Shenzhen Power-Solution (SZPS). Specialising in solar-powered lamps and power banks, SZPS has sold millions of these devices to some 4.92 million households across 65 countries since 2009.
Another epiphany, another mission
In 2017, Ms Lee gained yet another epiphany from a work trip to Congo, one of the many African nations where her products can be found. This time round, she learnt why it is common for local families to have many children despite lacking the financial means to support them.
"When asked why there are so many children, the father, who is already in his fifties, answered, 'Because I don't know how many can survive in such conditions.' As a mother, my tears just fell," recalls Ms Lee.
After returning to China, the entrepreneur dug deeper into the causes of high child mortality in Africa and discovered that, while international organisations such as the United Nations, UNICEF, and the World Health Organization, have published many videos containing vital tips about disease prevention, such impoverished areas have no means of accessing this information.
A noble idea brought to life
To bridge this gap, an idea was conceived – Ms Lee set on a mission to develop a solar-powered device with a lamp, charging point, and seven-inch video screen. With the prototype, Ms Lee participated in DBS Bank's "Digital Transformational Change for Business Bootcamp" in 2018 and emerged as the winner in the sustainability category, and was subsequently awarded a grant by the DBS Foundation to bring the idea to fruition.
Sherry Shi from the bank's Group Strategic Marketing & Communications department in Shanghai recalls being wowed by Ms Lee's passion during the presentations.
"Everyone thought that this company has a very meaningful mission that is worth supporting, so there was little hesitation in providing them with a grant to turn this idea into reality," says Sherry.
Backed by the 250,000-yuan grant, SZPS set out to manufacture 1,000 units of the device that would be distributed to poor communities in the Indian states of Bengal and Bihar later this year. The videos uploaded onto the device educate users on prevention measures against Covid-19.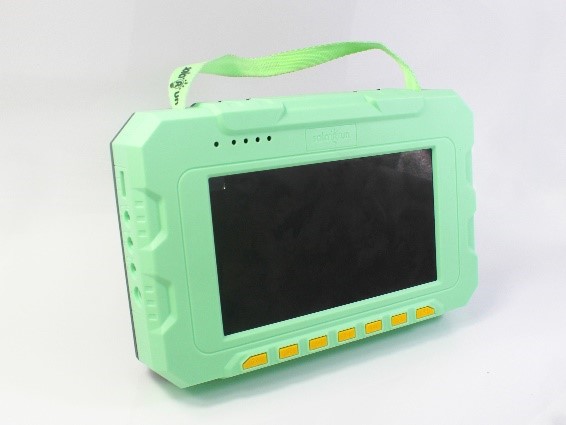 Besides the grant, DBS also offered legal advice and helped raised SZPS' visibility within its networks. The bank's offices in India also connected Ms Lee to local companies that could help with the distribution of these media devices and translation of video content to local languages.
A shot in the arm amid cashflow issues
The arrival of the funds in April also proved to be timely as SZPS was reeling from the effects of Covid-19.
Ms Lee says that while most of the grant was spent on market research, product development, and the purchasing of raw materials, a portion of it also helped ease cashflow issues caused by the pandemic.
Another source of support during this trying period was Sherry, who went above and beyond her job scope to lend a listening ear.
"During one phone call with Ms Lee, she told me how badly the viral outbreak had affected the business. I really empathised with her situation. Instead of treating her as the bank's client, I spoke to her like a friend. We encouraged one another to stay strong and discussed ways the company could cope with the problems. This phone conversation lasted two hours," says Sherry.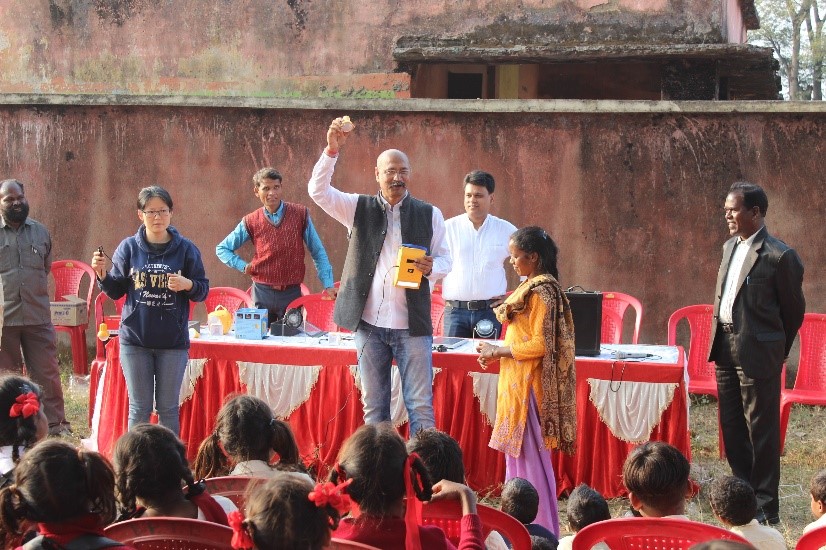 The initial samples of the device have already been well-received in India. Ms Lee says that a farmer in Haryana province expressed his delight with the multi-purpose tablet, pointing out that he can now improve his skills by watching videos on agriculture methods.
"I felt proud and fulfilled seeing these individuals use my products. I can't wait to produce more of these devices so that a greater number of people can improve their lives."
- Ms Susan Lee, CEO of Shenzhen Power-Solution
Getting conferred the DBS grant, too, proved to be a source of pride for Ms Lee and her employees.
"DBS did not just give us a sum of money. They also gave us confidence and pride. Just two weeks after receiving the grant, my employees were proudly telling our clients about this achievement!" she quips.
Looking ahead to the future, Ms Lee says that SZPS is planning to work with microfinancing companies in India to help make these tablets affordable for the poor. It is also planning to roll out its sustainable energy solutions to some 25 villages in the South Asia country.
"There are currently more than a billion BOPs using candles or kerosene lamps for light. Just imagine the amount of resources you will save if you get them all to use solar power instead."
- Ms Susan Lee, CEO of Shenzhen Power-Solution
"Besides helping them save the money that is required to buy kerosene, these solar-powered devices will also afford them with better light and reduce carbon emissions. A small innovation in sustainable energy can go a long way to making society and the world greener."
---