The Covid-19 pandemic also hits the nation's economy. Those badly impacted by the economic downturn include workers and laborers in the formal and informal sectors. By the end of July, the Ministry of Manpower has registered 2.14 million workers who lost their jobs due to layoffs and involuntary furloughs. They must find other options to make ends meet living in the cities. Their options to return to their hometowns that have lower cost of living have no longer been possible due to the implementation of large-scale social restrictions (PSBB) or partial lockdown to break the spread of coronavirus.
The Konfederasi Serikat Buruh Seluruh Indonesia (KSBSI) labor union with its thousands of members from various industries has been advocating for their members on the workers' rights under the existing law during this difficult situation. KSBSI has also been facilitating skills training for their unemployed members and providing meals to ease the burden.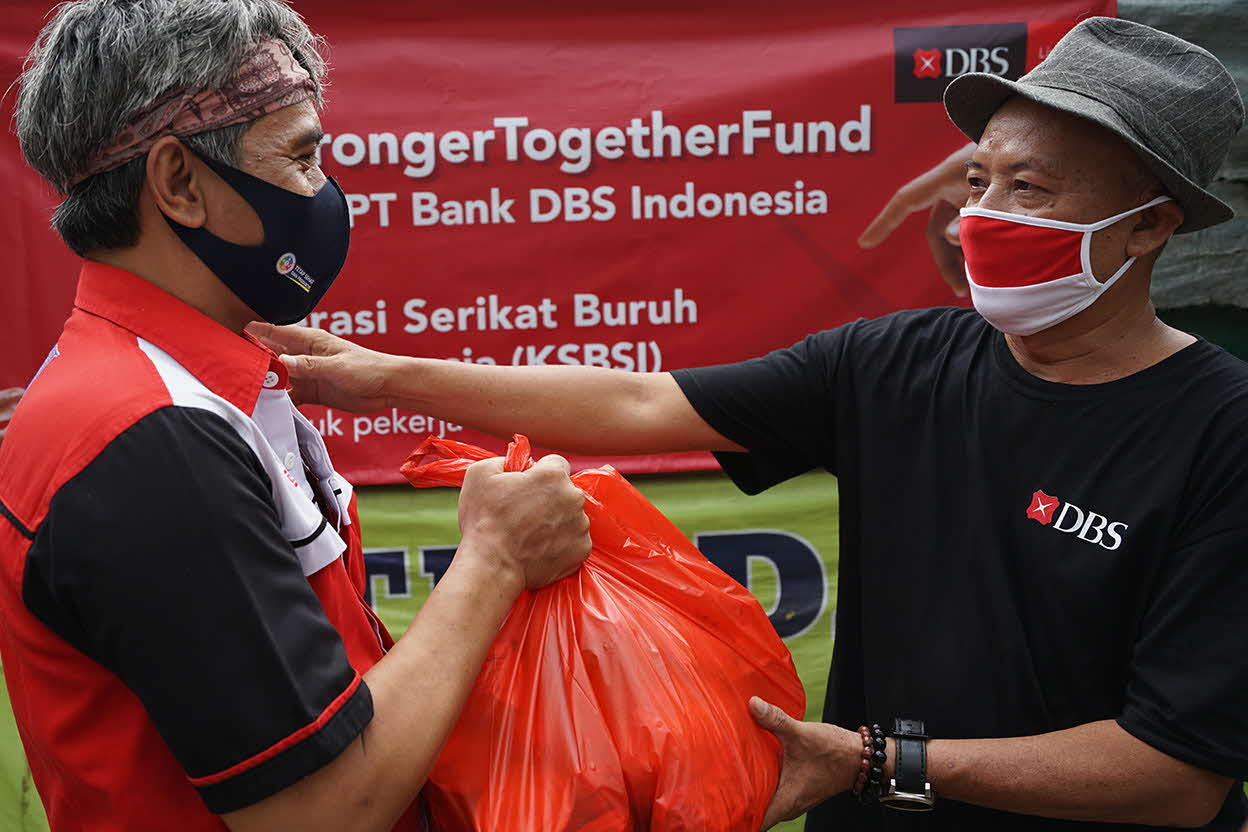 KSBSI's role in proactively deals with the negative impact of the pandemic upon the workers has attracted Bank DBS Indonesia to lend support through its Stronger Together Fund drive. This fund-raising campaign has been organized collaboratively to help the unemployed. KSBSI President Elly Rosita Silaban warmly welcomed DBS Indonesia's support: "We had not been familiar with Bank DBS, who they are, where they come from, and why they want to help. We had tried to get to know them, and even made quizzes among our members for them to become familiar with DBS. Since then I have received pictures of DBS booths in the mall, sent by our members who have since learned about DBS as a bank that supported us. Now all of them know DBS."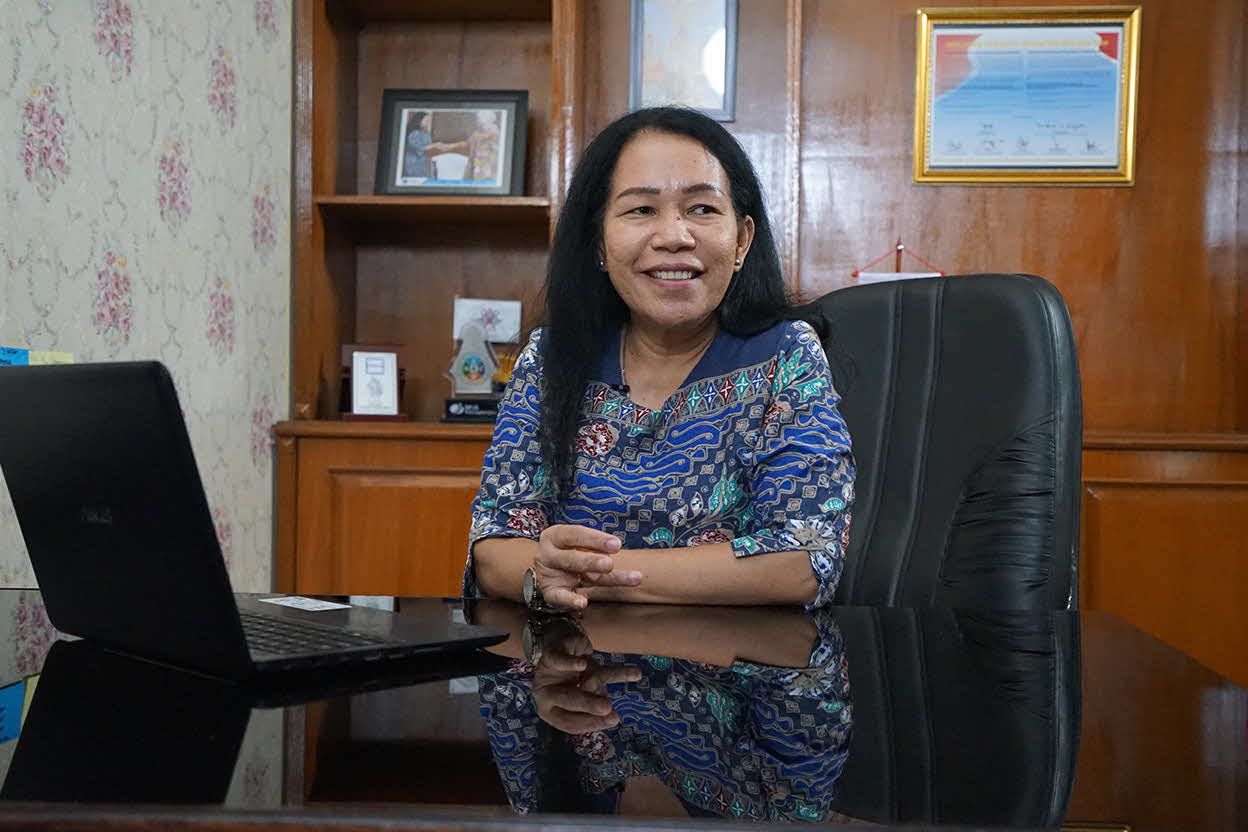 DBS Indonesia's positive steps to help those impacted by Covid-19 is expected to encourage other corporations to follow suit. "DBS Group corporate spirit of 'Stronger Together' has been translated into a form of collaboration and sharing to ease the negative impact of Covid-19 pandemic," President Director PT Bank DBS Indonesia Paulus Sutisna said. "Let us get together to distribute helps to the daily laborers, who are facing tough challenges during this crisis," he stressed further.
KSBSI President Elly Rosita Silaban welcomed this invitation: "I thank you on behalf of all KSBSI members in 28 provinces, along with their families, who have enjoyed the support that made them healthy and resilient in the midst of the pandemic. We pray for you, and wish this pandemic is over so we can go back to our normal life. Quoting Bank DBS's slogan: We're Stronger Together!"
Now the leaders and members of KSBSI are familiar with Bank DBS: To know is to love.
---