Full capacity to support the economy
Full capacity to support the economy
Chandra Asri Petrochemical TBK (CAP) is the largest integrated petrochemical producer in Indonesia and operates the country's only with Naphtha cracker, produces Olefins (Ethylene, Propylene), Pygas and Mixed C4, as well as Polyolefins (Polyethylene and Polypropylene). In the pandemic situation, domestic demand of petrochemical output remains high, especially the raw material of medical protection equipment and medical mask. Therefore, CAP still must operate the plants normally, but with applying pandemic safety protocols including having only critical staff at plant site and split the support staff to partially work from home and office.
CAP has been DBS client since 2006, where DBS has been supporting CAP business through loans, cash management, trade facility, forex, debt capital market, amongst others. The latest product we support CAP with is RAPID-cash management, onboarding in May 2020.
For daily payment transaction, even before COVID-19 situation, CAP has been actively using DBS IDEAL. During this PSBB situation, where product sales and billing processes are running as usual, while they must implement split working arrangement, they can continue the payment transactions without hassle. With the newly onboarded RAPID, it helps them a lot in reducing remittance processing time as well as error in data inputting, which is in line with CAP management expectation in pursuing a prudent principle in managing finances to stay sustainable and overcome the crisis.
DBS supports Chandra Asri thru USD195 million (Rp2.9 trillion) worth of trade financing and revolving credit facility to meet the company's working capital needs. DBS Bank sees that despite the current pandemic, domestic demand for Chandra Asri's products remains high because it produces the raw materials for medical equipment such as masks and personal protective equipment (PPE).
To be able to meet domestic demand, Chandra Asri is continuing with normal operations of its plant by implementing strict safety protocols, including by restricting physical presence at the plant to critical workers, and implementing a split-team arrangement for support staff to divide work between home and the office. During the period of large-scale social restrictions (PSBB), when product sales and billing processes run as usual and they have to apply separate work arrangements, Chandra Asri uses DBS Bank's digital corporate banking service, DBS IDEAL, to ensure hassle-free payment transactions.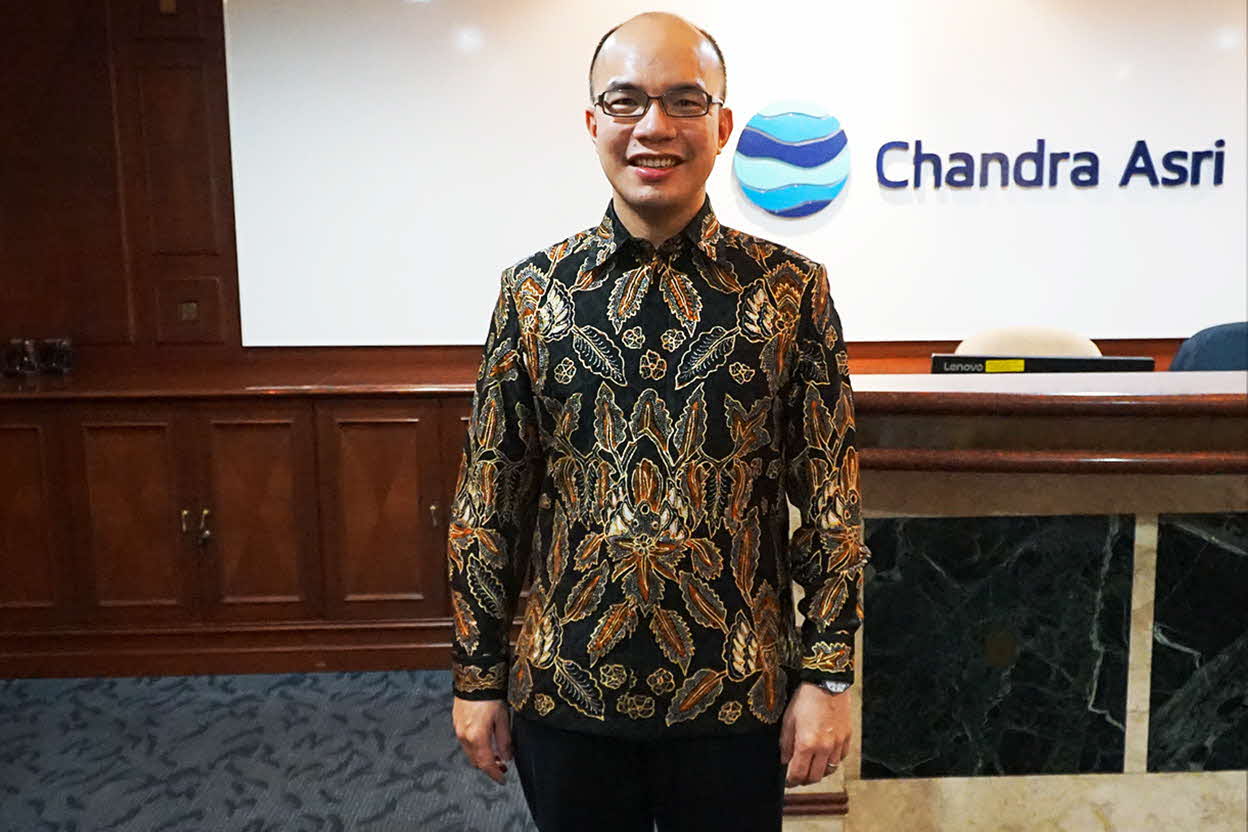 As one of the key industry players in Indonesia, Chandra Asri is fully committed to continuing the growth of the petrochemical industry. Therefore, we appreciate DBS Bank's faith in our company through support for our efforts to reactivate industrial growth to support national economic growth. We are pleased to partner with DBS to implement the RAPID system as part of our Digital Transformation Programme, to continuously improve to better serve our stakeholders with efficiency, innovation, and technology," said Andre Khor, Finance Director /Chief Financial Officer, Chandra Asri.
---