Sustainable Operations
DBS has committed to achieving and maintaining carbon neutrality in our operations across our markets from 2022.
For Singapore's operations, we are also committed to rely solely on renewable energy by 2030. We are structured to achieve these goals in a way that has lasting benefits to the environment rather than focusing on purchasing offsets as a mitigation method.
We recognise that the actions of our suppliers contribute to the banks' sustainability performance. We can influence and partner with them for mutual improvements to consider environmental and social matters in our decisions.
---
Managing our Environmental Footprint
DBS is the first Asian bank and Singapore company to join the global renewable energy initiative, RE100.
We have a four-lever-approach to managing our carbon footprint and energy consumption, with priority placed on the first two levers and managing what we cannot reduce with the last two.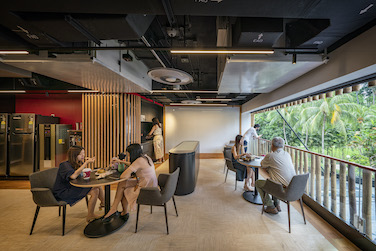 Lever 1: Reduce consumption
Our first priority is to reduce the energy we consume through our operational footprint. In 2021 we retrofitted one of our oldest office buildings into Singapore's first net zero energy building by a bank, and one of only over 500 such commercial buildings globally.
Lever 2: Generate renewable energy
In maximising our operational renewable production, we have adopted an 'Everything Solar Everywhere' initiative, which entails ensuring that every appliance installed in our workspaces runs on renewable energy, where possible. This has led to installations of solar arrays on our buildings, along with solar-powered air conditioners, exhaust fans, walkway lights, parking lamps, ATM kiosks, fountain pumps, and fans on our premises, across the markets we operate in.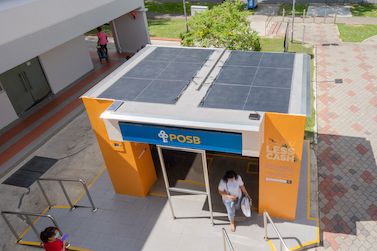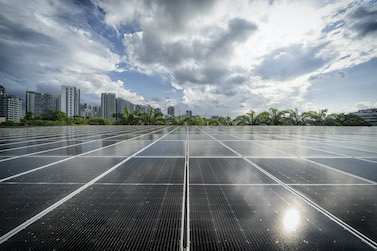 Lever 3: Purchase green energy
We are committed to reducing our consumption and powering our operations with renewable energy sources as much as we can. When we still need to purchase energy despite our best efforts, we turn to renewable energy sources.
Lever 4: Purchase Renewable Energy Certificates (RECs) and carbon offsets
We recognise the need for offsets through the purchase of RECs or carbon credits to achieve our net zero operational carbon goals despite best efforts in our strategy.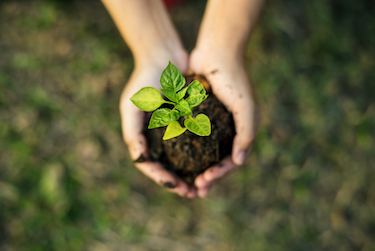 ---
Sustainable Procurement
We believe we have the responsibility to build a sustainable supply chain and ensure that our procurement processes are conducted in a balanced manner. As a leading financial services group in Asia with a growing global presence, it is imperative that our procurement decision-making also includes environmental and social considerations, alongside financial factors. At DBS, we are continually innovating and improving our supply chain management programme, which includes:

Building a restorative enterprise
To grow restorative procurement together with our ecosystem partners.

Adopting a risk management approach
To utilise a comprehensive set of processes and tools in an iterative manner to govern our supply base.

Managing our resource use responsibly
Managing our resource use responsibly.

Investing in capacity building for a more resilient supply chain
To ensure a diverse global supply base and enable sourcing for goods and services in an efficient manner.
The National Sustainable Procurement Roundtable (NSPR) is a national platform founded by DBS, Mandai, SingTel and Starhub in 2019 to champion sustainable procurement in Singapore through developing strategies and corporate publications to embed best practices in sustainable procurement. To date, NSPR has 16 members from various industries and helps amplify our sustainable procurement efforts beyond DBS.
Learn more about our Supplier Sustainability Programme.