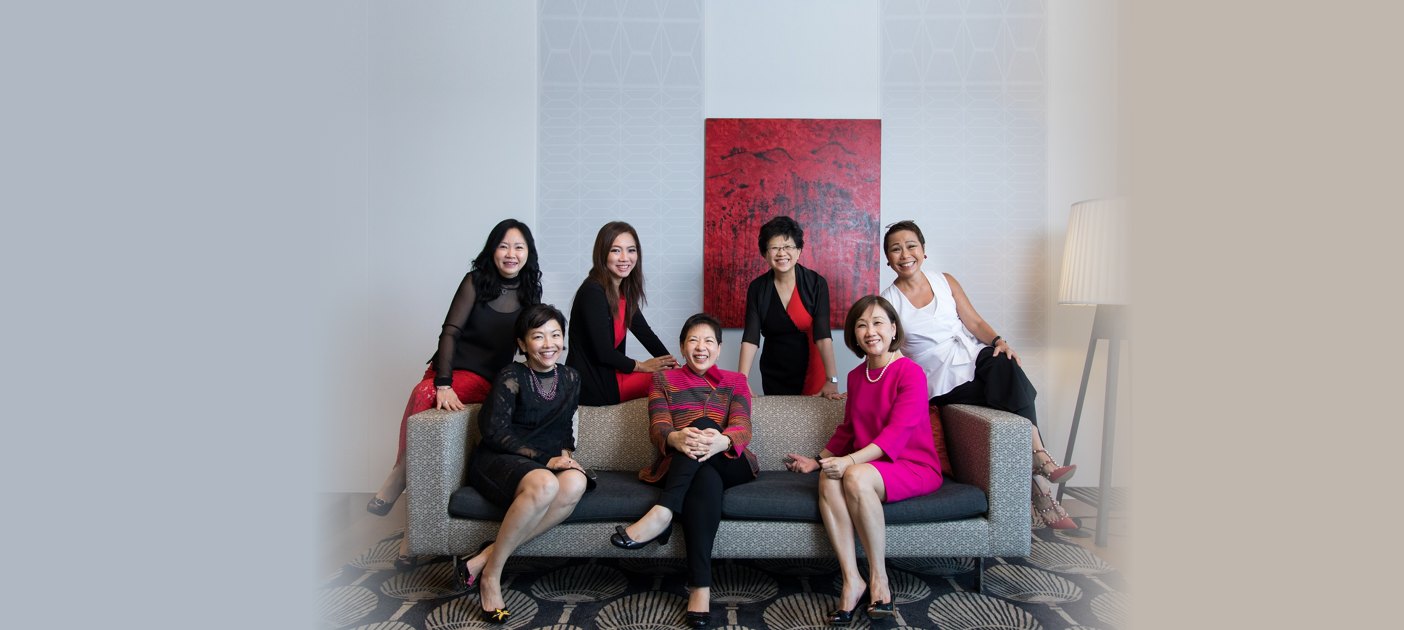 DBS named to Bloomberg Gender-Equality Index (GEI) for second consecutive year
Singapore, Regional
.

16 Jan 2019
Second-time inclusion in index underscores the bank's firm commitment to gender equality
Singapore, Regional, 16 Jan 2019 - DBS Bank has made it to the Bloomberg Gender-Equality Index (GEI) for the second year running, featuring among 230 companies from 10 sectors headquartered across 36 countries and regions worldwide. The sector-neutral index, which is based on a self-disclosure survey on gender-equality performance, measures gender equality across internal company statistics, employee policies, external community engagement as well as gender-conscious products and services.
Said DBS CEO Piyush Gupta, "We believe that gender equality is essential to effective and sustainable development. Progressive companies that embrace gender equality are more likely to have more diverse ideas and avoid groupthink, which ultimately leads to better decision-making. We are honoured to have made the GEI index for the second year, to be recognised for our commitment to driving parity for an inclusive work environment. In Singapore, close to 60% of DBS' overall workforce are women, and women make up 40% of our senior management (senior vice presidents to managing directors). In addition, more than one-third of our Group Management Committee are women who run the bank's largest businesses and key functions."
DBS has a slew of policies that provide flexibility to women. The bank's workplace policies are designed to benefit employees and their families in terms of flexible time arrangement, sabbatical leave arrangement, savings, well-being and medical protection. To further boost the diversity of gender, nationality, skills and knowledge among the bank's Board of Directors, DBS adopted a diversity policy which continues to be implemented today. In addition, DBS Foundation, the first foundation in Singapore dedicated to championing social entrepreneurship, supports and funds numerous social enterprises that empower disadvantaged women and girls.
"We applaud DBS and the other 229 firms tracked by the index for their action to measure gender equality through the Bloomberg GEI framework," said Peter T. Grauer, Chairman of Bloomberg and Founding Chairman of the U.S. 30% Club. "DBS' GEI inclusion is a strong indicator to its employees, investors and industry peers alike that it is leading by example to advance ongoing efforts for a truly inclusive workplace."
The 2019 GEI doubled in size from 2018 and includes companies headquartered in countries including Argentina, China, Finland, Japan, Singapore and Taiwan. These companies, which function in various sectors such as communications, energy, financials, and health care, have a combined market capitalisation of USD 9 trillion and employ more than 15 million people – of which seven million are women – around the world.
Disclosures from firms included in the 2019 GEI provide a wide-ranging and comprehensive look at how companies around the world are investing in women.
According to GEI data:
• Women had a 40% increase in executive level positions between fiscal years 2014-2017.
• 60% of firms conduct compensation reviews to identify gender-based variations in pay to close their average 20% pay gap (18% on average in the Americas, Europe, Africa and Middle East regions and 26% in Asia-Pacific).
• 34% have programmes in place to recruit women looking to return to work after a career break.
• For U.S. employees, the average number of weeks of fully paid primary leave offered is 13 weeks, and the average number of weeks of fully paid secondary leave offered is five weeks.
• 43% of firms cover gender reassignment services in health insurance plans.
• 68% of firms evaluate all advertising and marketing content for gender biases prior to publication.
For more information on the GEI, visit
https://www.bloomberg.com/professional/solution/gender-equality-index/
.
[END]
About DBS
DBS is a leading financial services group in Asia, with over 280 branches across 18 markets. Headquartered and listed in Singapore, DBS has a growing presence in the three key Asian axes of growth: Greater China, Southeast Asia and South Asia. The bank's "AA-" and "Aa1" credit ratings are among the highest in the world.
Recognised for its global leadership, DBS has been named "
Global Bank of the Year
" by The Banker and "
Best Bank in the World
" by Global Finance. The bank is at the forefront of leveraging digital technology to shape the future of banking, having been named "
World's Best Digital Bank
" by Euromoney. In addition, DBS has been accorded the "
Safest Bank in Asia
" award by Global Finance for ten consecutive years from 2009 to 2018.
DBS provides a full range of services in consumer, SME and corporate banking. As a bank born and bred in Asia, DBS understands the intricacies of doing business in the region's most dynamic markets. DBS is committed to building lasting relationships with customers, and positively impacting communities through supporting social enterprises, as it banks the Asian way. It has also established a SGD 50 million foundation to strengthen its corporate social responsibility efforts in Singapore and across Asia.
With its extensive network of operations in Asia and emphasis on engaging and empowering its staff, DBS presents exciting career opportunities. The bank acknowledges the passion, commitment and can-do spirit in all of our 26,000 staff, representing over 40 nationalities. For more information, please visit
www.dbs.com
.