DBS named Asia's Safest Bank for 10th consecutive year
Singapore, Hong Kong, China, India, Indonesia, Taiwan
.

24 Sep 2018
Singapore, Hong Kong, China, India, Indonesia, Taiwan, 24 Sep 2018 - DBS Bank today announced that it has been named "Safest Bank in Asia" for the tenth consecutive year by New York-based trade publication Global Finance. DBS is also fourth-safest among the world's commercial banks and 14
th
on Global Finance's list of the World's 50 Safest Banks.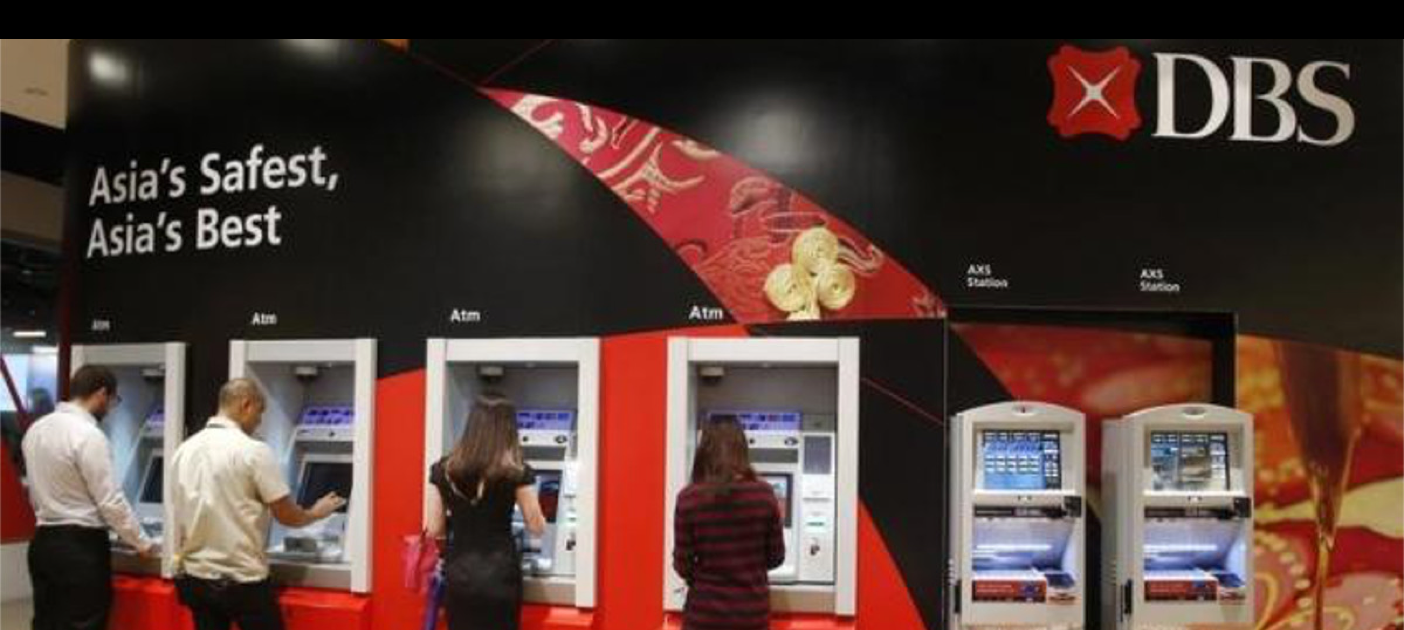 Said Joseph D. Giarraputo, Global Finance publisher and editorial director, "Asia, while one of the strongest regions globally, is currently being heavily impacted by changing trade policies. The Safest Banks are chosen because they have provided security and stability to companies and investors despite ongoing uncertainty. These institutions are well placed to navigate the potentially troubled waters ahead."
"Once again DBS shines as a leading light in banking. DBS is ranked the #1 Safest Bank in Asia, and with strength around the world, also earned a top score among commercial banks and a place among the 15 Safest Banks worldwide. These results underscore DBS' reliability for investors, corporate clients and retail depositors alike. Although the list changes from year to year, DBS always ranks at the top," added Global Finance.
Said Piyush Gupta, CEO of DBS Bank, "We have had the honour of being recognised as the Safest Bank in Asia for a decade now. The key drivers of this have been our strong capital base and robust earnings power. Maintaining our leading position on the Global Finance ranking speaks to the trust that our customers and partners have in us, and we will continue reimagining banking, to make it simpler, faster and even safer."
Since 1992, the Global Finance World's Safest Banks ranking has been a recognised standard of creditworthiness for the financial world. The banks were selected through an evaluation of long-term credit ratings – from Moody's, Standard & Poor's and Fitch Ratings – and total assets of the 500 largest banks worldwide.
Apart from being the Safest Bank in Asia, DBS has also been recognised as the best globally. The bank was recently named Best Bank in the World by Global Finance, as well as World's Best Digital Bank and World's Best SME Bank by Euromoney.
[End]
About DBS
DBS is a leading financial services group in Asia, with over 280 branches across 18 markets. Headquartered and listed in Singapore, DBS has a growing presence in the three key Asian axes of growth: Greater China, Southeast Asia and South Asia. The bank's "AA-" and "Aa1" credit ratings are among the highest in the world.
Recognised for its global leadership, DBS has been named "Best Bank in the World" by Global Finance. The bank is at the forefront of leveraging digital technology to shape the future of banking, having been named "World's Best Digital Bank" by Euromoney. In addition, DBS has been accorded the "Safest Bank in Asia" award by Global Finance for ten consecutive years from 2009 to 2018.
DBS provides a full range of services in consumer, SME and corporate banking. As a bank born and bred in Asia, DBS understands the intricacies of doing business in the region's most dynamic markets. DBS is committed to building lasting relationships with customers, and positively impacting communities through supporting social enterprises, as it banks the Asian way. It has also established a SGD 50 million foundation to strengthen its corporate social responsibility efforts in Singapore and across Asia.
With its extensive network of operations in Asia and emphasis on engaging and empowering its staff, DBS presents exciting career opportunities. The bank acknowledges the passion, commitment and can-do spirit in all of our 26,000 staff, representing over 40 nationalities. For more information, please visit www.dbs.com.