DBS further entrenches its support of social enterprises in Singapore
Through the DBS Social Enterprise Support Programme, SEs will receive mentorship, training and greater financial support
Singapore, 10 Oct 2018 - To bolster the growth of social enterprises (SEs) in Singapore, DBS today announced the launch of the DBS Social Enterprise Support Programme. SEs that sign on to this programme will have access to mentoring sessions by DBS' senior SME bankers, banking and finance training courses at the DBS SME Academy, as well as better financing options.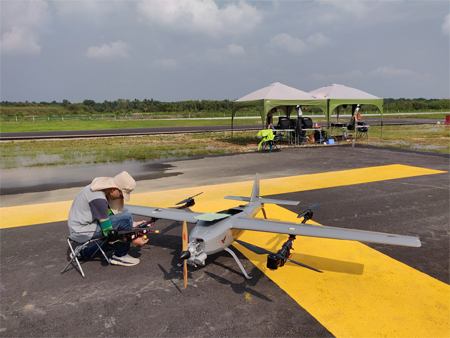 The DBS Social Enterprise Support Programme was created to address the top three priorities of SEs. According to a report by the Singapore Centre for Social Enterprise (raiSE)
[1]
, these priorities are improving their business model to achieve financial sustainability; sourcing for funding and; customer acquisition.
The programme is launched in conjunction with the DBS Foundation Social Enterprise Summit 2018, where business leaders and social entrepreneurs gather to discuss how businesses can transform to create a new era of commercial and social collaboration.
"Social enterprises have big ambitions to make a positive impact in their community, and very often they struggle with limited resources. In the past 50 years, we have supported the growth and development of many home-grown businesses. With that same passion, we want to support these social enterprises in their journey to create greater social impact," said Joyce Tee, DBS' Group Head of SME Banking.
The DBS Social Enterprise Support Programme is built on three pillars – mentoring, training and financing. SEs will also receive a relationship managed account traditionally reserved for larger corporate customers. The programme will jointly be administered by the DBS SME Banking team and the DBS Foundation.
Mentoring
Over 28 senior SME relationship managers have committed at least of 8 hours a month to mentor social enterprises in their specialised industries. These industries include retail, F&B and healthcare
[2]
. These relationship managers will provide SEs with advice to improve their financials, technology infrastructure, human resource management, and better manage their legal, audit and tax requirements.
To start, DBS will mentor the 12 social enterprises DBS Foundation awarded in its 2018 Social Enterprise Grant Programme
[3]
.
Training
SEs will have access to exclusive training workshops through the DBS SME Academy. They can attend classes on working capital optimisation, digital marketing and how to better manage their human resources and productivity.
All 350 SME relationship managers will also receive training over the next 12 months to identify and advise SEs on their financial needs, how to obtain better funding and ways to improve their business model to achieve financial sustainability.
Financing
DBS pioneered the social enterprise banking package 10 years ago, but more than half of the social enterprises surveyed by raiSE said they lacked access to financial support. As such, DBS will continue to provide SEs access to virtually free banking services through its DBS Social Enterprise Package. With this package, SEs can open an account with a zero-minimum balance and enjoy unsecured loans at preferential rates.
"Running a social enterprise comes with many challenges, and it is so important to find business partners who understand your goals, passion and purpose. I'm looking forward to working with DBS as we pilot our service and work to transform healthcare in rural communities," said Ong Tian Cheng, co-founder of Yonah, one of the 12 social enterprises DBS Foundation awarded in its 2018 Social Enterprise Grant Programme.
"DBS has been passionate about supporting social enterprises for years, and it is encouraging to see them deepening their commitment with the launch of this new programme. Building capabilities, mentoring and providing funding support to the social enterprises will be crucial to their growth and sustainability. This is complementary to raiSE's work within the sector." said Alfie Othman, CEO of raiSE.
DBS Foundation was formed in 2014 with a SGD 50 million fund to signal our commitment to support the growth of social enterprises across Asia. Since 2014, DBS Foundation has provided more than SGD 4.7 million in grants to 101 social enterprises.
[1]
Singapore Centre for Social Enterprise (raiSE) report on the State of Social Enterprise in Singapore 2017 -
https://www.raise.sg/images/resources/pdf-files/raiSE---State-of-Social-Enterprise-in-Singapore-2017-Report.pdf
[2]
According to the raiSE report, there are over 300 social enterprises across multiple industries including education and training (43%), information and communications (24%), healthcare and social services (17%), as well as F&B (12%)
[3]
DBS Foundation awarded SGD 1.25 million to 12 social enterprises in Asia -
https://www.dbs.com/newsroom/DBS_Foundation_awards_SGD_1_25_million_in_grants_to_12_social_enterprises_across_Asia
[End]
About DBS
DBS is a leading financial services group in Asia, with over 280 branches across 18 markets. Headquartered and listed in Singapore, DBS has a growing presence in the three key Asian axes of growth: Greater China, Southeast Asia and South Asia. The bank's "AA-" and "Aa1" credit ratings are among the highest in the world.
Recognised for its global leadership, DBS has been named "
Best Bank in the World
" by Global Finance. The bank is at the forefront of leveraging digital technology to shape the future of banking, having been named "
World's Best Digital Bank
" by Euromoney. In addition, DBS has been accorded the "
Safest Bank in Asia
" award by Global Finance for ten consecutive years from 2009 to 2018.
DBS provides a full range of services in consumer, SME and corporate banking. As a bank born and bred in Asia, DBS understands the intricacies of doing business in the region's most dynamic markets. DBS is committed to building lasting relationships with customers, and positively impacting communities through supporting social enterprises, as it banks the Asian way. It has also established a SGD 50 million foundation to strengthen its corporate social responsibility efforts in Singapore and across Asia.
With its extensive network of operations in Asia and emphasis on engaging and empowering its staff, DBS presents exciting career opportunities. The bank acknowledges the passion, commitment and can-do spirit in all of our 26,000 staff, representing over 40 nationalities. For more information, please visit
www.dbs.com
.
About DBS FoundationChampioning Social Entrepreneurship
As a corporate foundation in Asia solely dedicated to championing social entrepreneurship, DBS Foundation contributes towards building a more inclusive society so that those at society's margins can enjoy productive and rewarding lives. DBS Foundation works with Social Enterprises and Social Entrepreneurs in Singapore, India, Indonesia, China, Taiwan and Hong Kong with programmes ranging from venture challenges, learning forums, intensive incubation, grant support, financing and skilled volunteer mentoring. The Foundation is an endeavor from DBS Bank to make an even greater impact in addressing Asia's evolving social needs. Please visit
www.dbs.com/dbsfoundation
or reach us at
dbsfoundation@dbs.com
.