Agrocorp taps into DBS' APIs to launch blockchain trade platform for commodity trade
Blockchain trade platform to provide greater efficiency, cost savings and transparency to Agrocorp's supply chain participants
Singapore, 01 Nov 2018 - DBS Bank today announced that it is the first Singapore bank to have enabled an end-to-end cross-border blockchain trade platform for a commodity supply chain network, comprising farmers, exporters, traders and end-customers.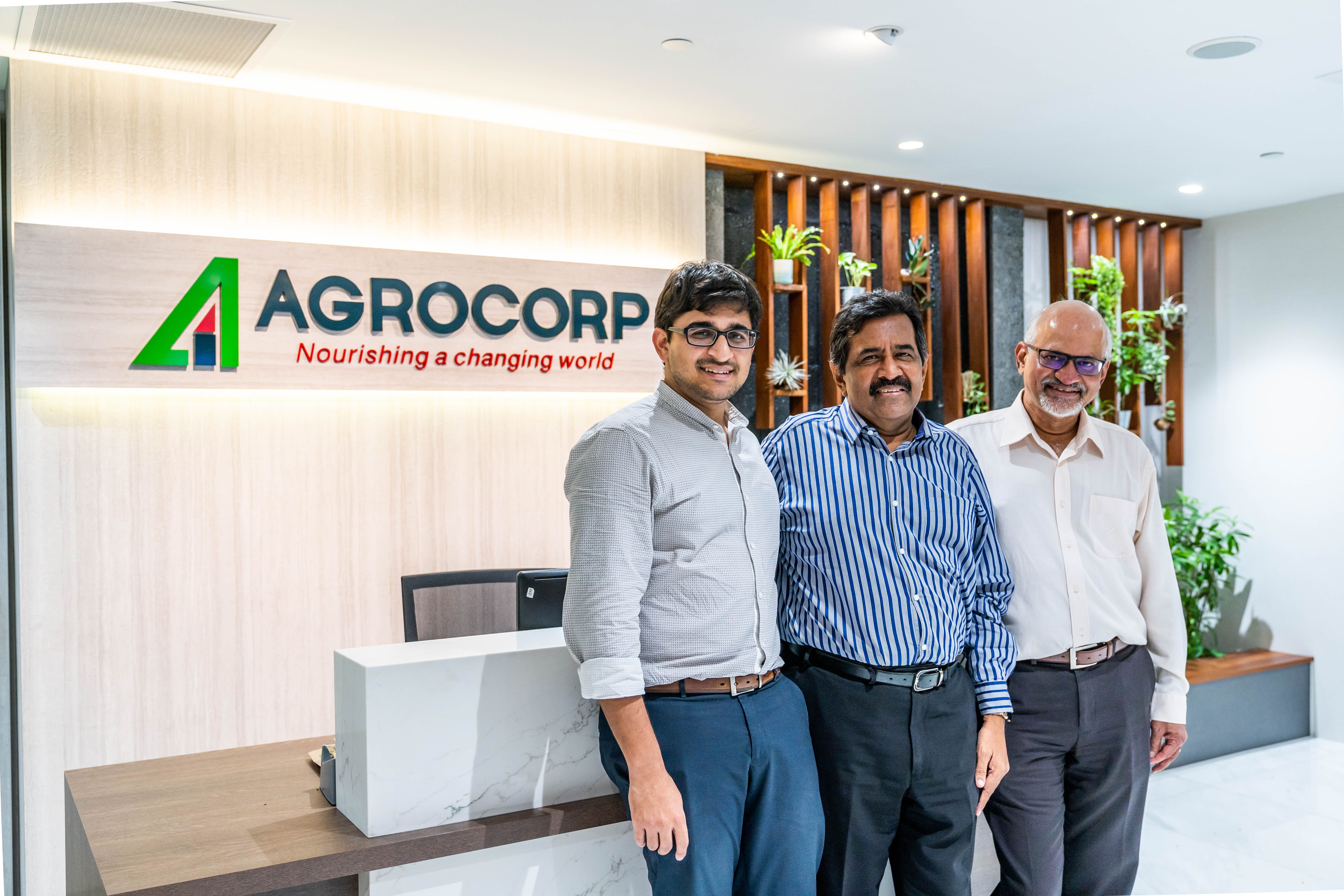 Developed in collaboration with global agri-commodity trading company, Agrocorp International (Agrocorp), and blockchain provider, Distributed Ledger Technologies, the solution aims to provide Agrocorp's supply chain network with greater efficiency, cost savings and transparency via a one-stop platform.
Benefits include being able to offer supply chain participants with real-time updates on commodity prices and delivery information, and trade financing approval for orders coming in from any part of the world. With the implementation of the blockchain platform, Agrocorp and its counterparties are also able to enjoy a more seamless and secure transfer of goods ownership and payments. The streamlined process also bodes well for cost savings, as it cuts Agrocorp's average working capital cycle by about 20 days. For commodity trading companies such as Agrocorp, this means more time to focus on developing new supply and customer networks to broaden its reach globally.
Mr Raof Latiff, Managing Director and Group Head of Digital, Institutional Banking Group, DBS Bank, said, "Cash flow and working capital are the lifeblood of companies and blockchain opens the doors to new business opportunities with trusted partners. The blockchain platform solution provides not only transparency, but also greater speed with which the business and its vendors can transact and finance their cross-border trades. The traceability that blockchain provides also offers much needed security when dealing with a new counterparty."
To help foster trust between Agrocorp's counterparties who may not be familiar with each other, the blockchain platform stores information on each party's past business dealings with Agrocorp and their credit history. Prior to the development of the platform, the challenge was to manually keep track of the visibility, tracking, enforceability and commitment across multiple parties when executing a contract.
For a start, the blockchain platform will connect about 4,500 farmers in Agrocorp's network in Australia to end-customers such as supermarkets and restaurants. With access to real-time pricing and supply information, suppliers and end-customers are currently able to carry out 'live' transactions at any time and track the delivery of orders on-the-go, allowing both sides to better manage their stock inventories.
Mr Vishal Vijay, Head of Business Development at Agrocorp, said, "Commodities has been an industry that has traditionally been slow to embrace technology. But amid an increasingly competitive landscape, more industry players are turning to blockchain as a means to broaden the reach of their business to stay ahead of the curve. The convenience that an online platform brings to supply chain participants also fosters loyalty within the network, which generates greater trust between parties over time, allowing each trade to be completed quicker and with ease."
Going forward, in the next 12 to 18 months, Agrocorp plans to broaden the reach of the blockchain platform from Australia to its other key origination markets, including Canada, Myanmar, Ivory Coast and Ukraine. The commodities trading company also intends to increase the variety of commodities traded on the blockchain platform from pulses such as mung beans and chickpeas, to cereals, cotton, edible nuts and oilseeds.
In future, the blockchain platform will also have the ability to capture in-depth details about the source of the commodities, including the location and ownership of the farm that they are grown in as well as the farming practices employed such as the extent of water, fertiliser and pesticide usage. This provides end-customers a transparent view of where their goods are sourced from and whether they are grown in line with their sustainability objectives.
How Agrocorp's blockchain trade platform works
Farmers log into the blockchain platform to access commodity prices in real-time and register a sale. All sales and purchase agreements are subsequently stored digitally on the platform.
Payment-wise, upon certain pre-defined trigger events (such as confirmation that goods have been shipped), the blockchain platform automatically triggers instructions to DBS via the bank's API framework to request financing for Agrocorp and/or release payment to the farmer. This minimises manual intervention for financing and payments and adds to the agility and swiftness of the entire trade flow.
At any point along the path of the trade, counterparties can upload and view trade-related documents on the platform in real-time. All counterparties also need to validate any changes to any contractual terms on the blockchain platform as an added safety check.
With the blockchain platform, details of each trade and where the commodities are sourced from can be easily tracked and leveraged to achieve the company's/vendor's/buyer's sustainability objectives.
[End]
About DBS
DBS is a leading financial services group in Asia, with over 280 branches across 18 markets. Headquartered and listed in Singapore, DBS has a growing presence in the three key Asian axes of growth: Greater China, Southeast Asia and South Asia. The bank's "AA-" and "Aa1" credit ratings are among the highest in the world.
Recognised for its global leadership, DBS has been named "
Best Bank in the World
" by Global Finance. The bank is at the forefront of leveraging digital technology to shape the future of banking, having been named "
World's Best Digital Bank
" by Euromoney. In addition, DBS has been accorded the "
Safest Bank in Asia
" award by Global Finance for ten consecutive years from 2009 to 2018.
DBS provides a full range of services in consumer, SME and corporate banking. As a bank born and bred in Asia, DBS understands the intricacies of doing business in the region's most dynamic markets. DBS is committed to building lasting relationships with customers, and positively impacting communities through supporting social enterprises, as it banks the Asian way. It has also established a SGD 50 million foundation to strengthen its corporate social responsibility efforts in Singapore and across Asia.
With its extensive network of operations in Asia and emphasis on engaging and empowering its staff, DBS presents exciting career opportunities. The bank acknowledges the passion, commitment and can-do spirit in all of our 26,000 staff, representing over 40 nationalities. For more information, please visit
www.dbs.com