Drinks on us! Free coffee and tea for frontline workers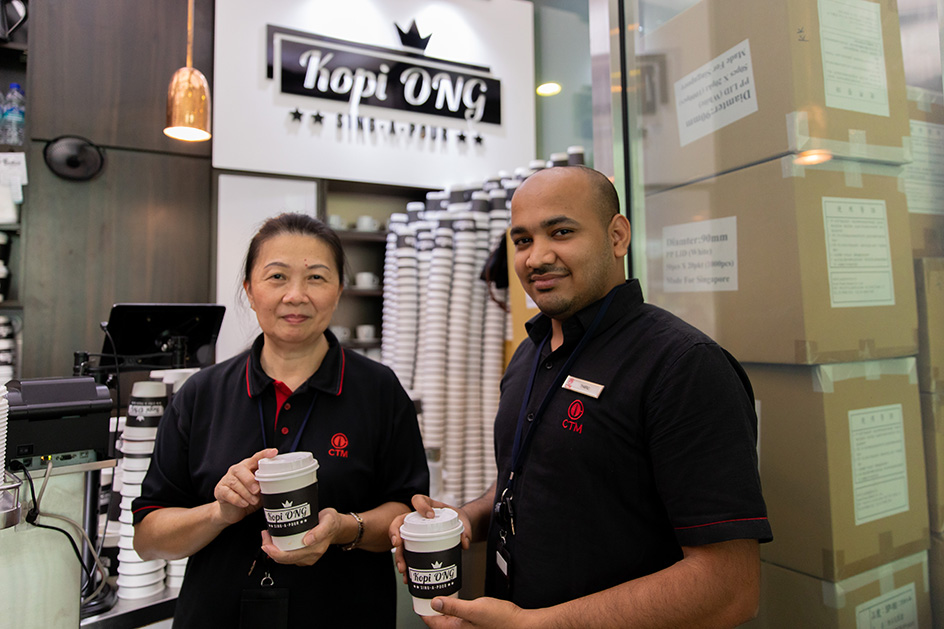 Local F&B outlets Kopi Ong and Old Tea Hut work with DBS Bank to provide drink vouchers to frontline workers, in support of their work during Covid-19 outbreak
They work extra hard to keep our common areas spick and span; stay vigilant for hours on end to monitor the temperatures of those entering the building; managing the flow of human traffic so all measures are effective.
When it comes to preventing the spread of Covid-19, these cleaners, security staff and other frontline workers play an important role in keeping our environment safe.
So even though F&B chain Kopi Ong has seen a dip in daily footfall at its Marina Bay Financial Centre outlet – as offices adopt split site or work from home arrangements – the business still wanted to appreciate and show its support for these workers.
Together with DBS Bank, Kopi Ong, as well as another F&B outlet, Old Tea Hut, recently gave out 1,000 drink vouchers to the security, custodial and operations staff at DBS' premises at Marina Bay Financial Centre (MBFC) and Changi Business Park.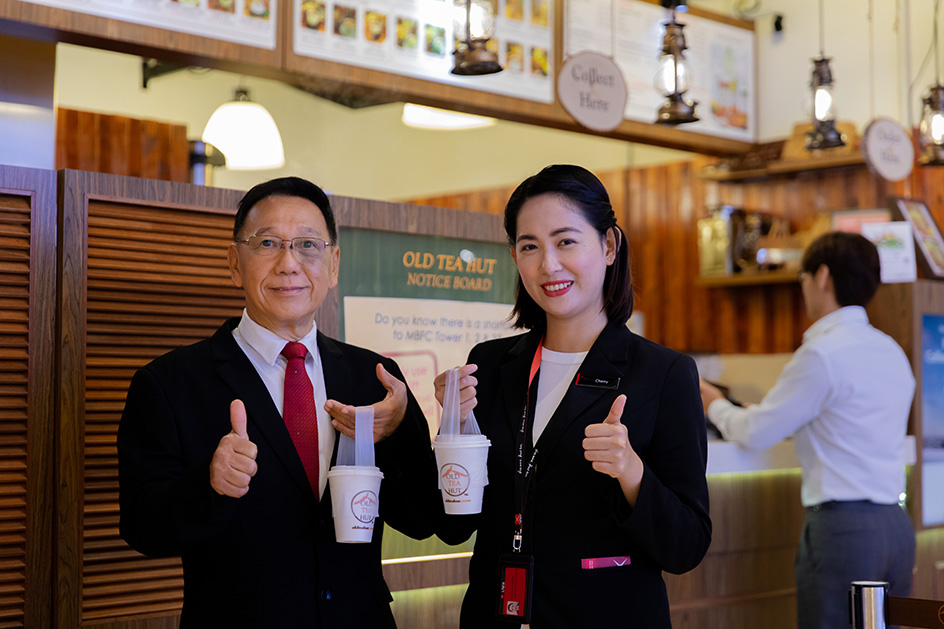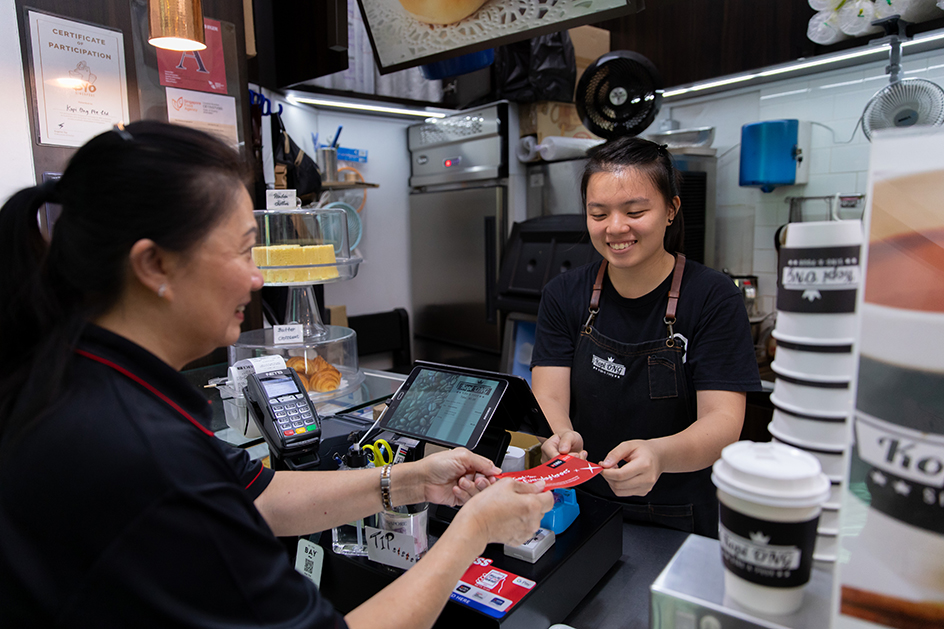 Kopi Ong Director Alfred Ong said the business wanted to recognise the efforts of those who have had to step up during this period.
"Everyone is afraid of Covid-19 because we are all afraid of the unknown. We appreciate the added responsibilities that those on the frontline have taken up to manage the spread of the virus, and we wanted to do our part to support them.
"We were looking for an opportunity to reach out, and DBS was a great partner in this initiative," he said.
He added, "Our opening hours haven't changed, and we've maintained the same high standard of hygiene across all our outlets to give both our staff and our customers the confidence that this is a safe, clean space that will continue to serve that good, regular daily cuppa."
The vouchers have indeed given a caffeine boost to the morale of frontline workers. Patricia, a cleaning supervisor at Chye Thiam Maintenance, who oversees the upkeep of nine levels at DBS' MBFC offices, said, "Due to Covid-19, our duties in a typical day have been ramped up, and there are more frequent inspections.
"It is our duty to keep the facilities clean and safe for everyone, and we are touched that Kopi Ong, Old Tea Hut and DBS recognise our efforts and have given us these tokens of appreciation."
Said Kuek Cher Chew, Security Supervisor at DBS Asia Hub, Changi Business Park, "We are very grateful for the drinks vouchers! Since the Covid-19 outbreak started, we have been standing up more, especially those deployed to temperature screening stations. Having coffee breaks helps to keep us going!"