Could this be the office uniform of the future?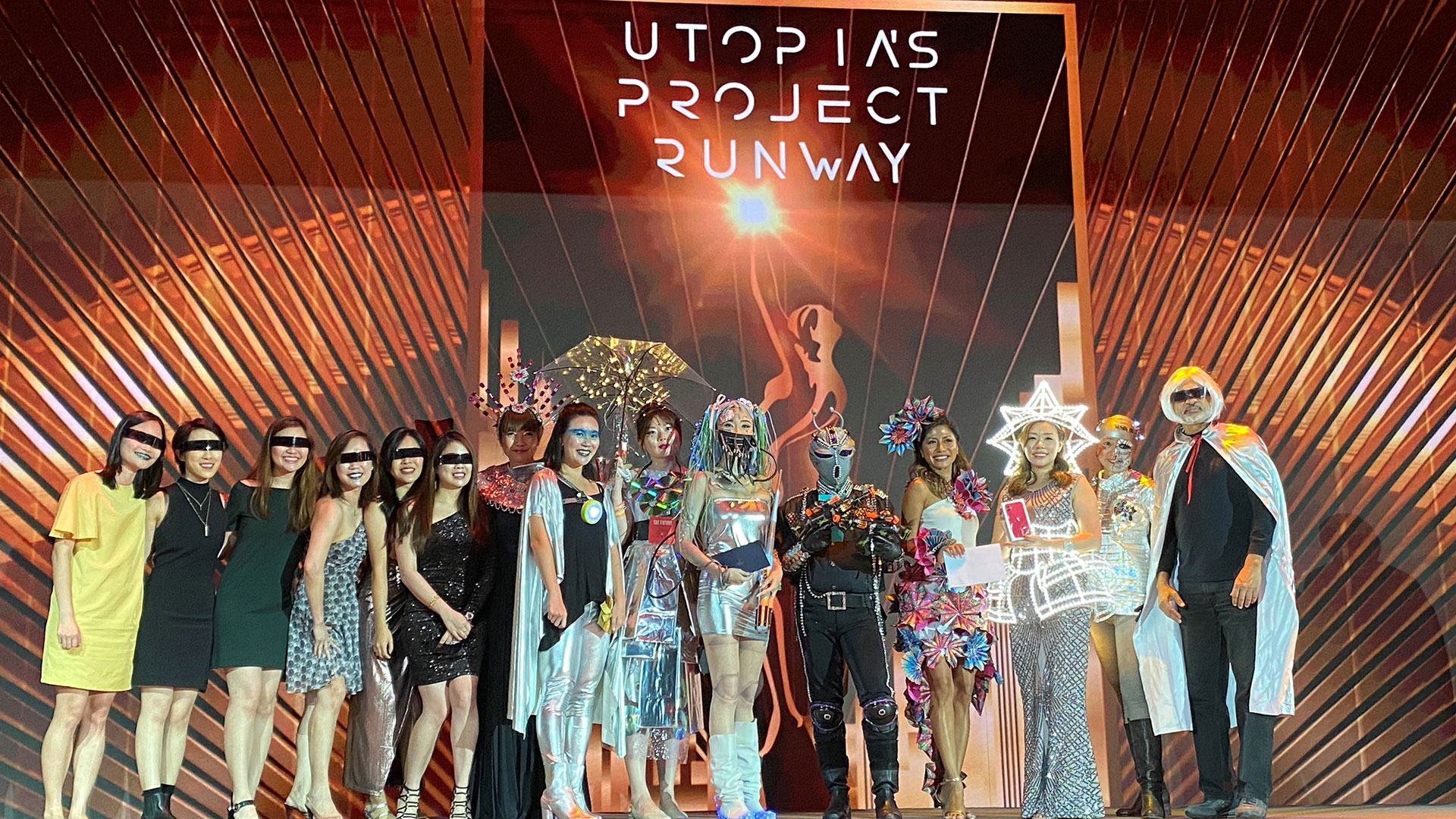 What do you think we'll be wearing to the office in 10- or 20-years' time?
According to the winning team from DBS's dinner & dance for best-dressed, we'll be decked out to look like a cross between Chun Li from Street Fighter and a shiny Samurai. Fierce!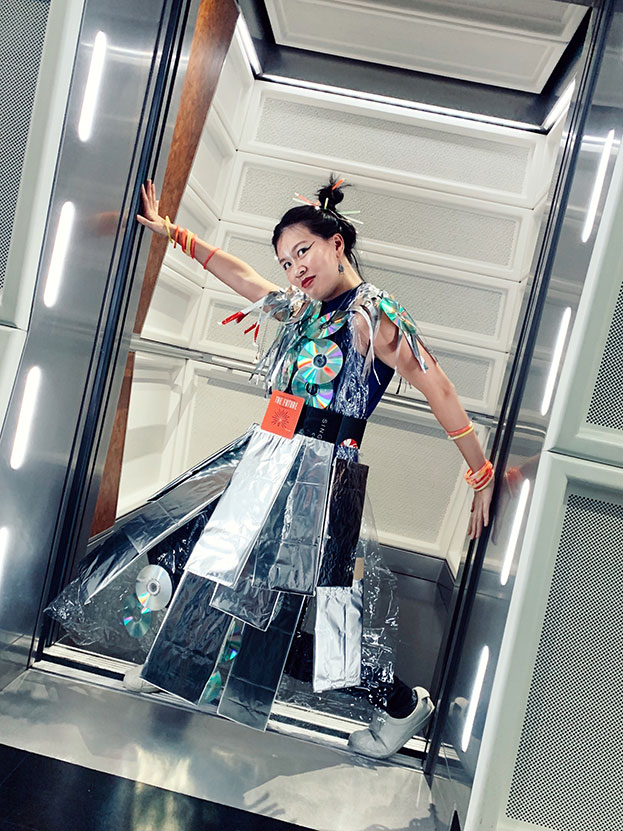 DBS's annual D&D theme this year was sustainability and the award for best eco-dressed went to the team from DBS Transformation Group, Technology & Operations for their "Future of Work(ing) DBS employees' fashion" entry.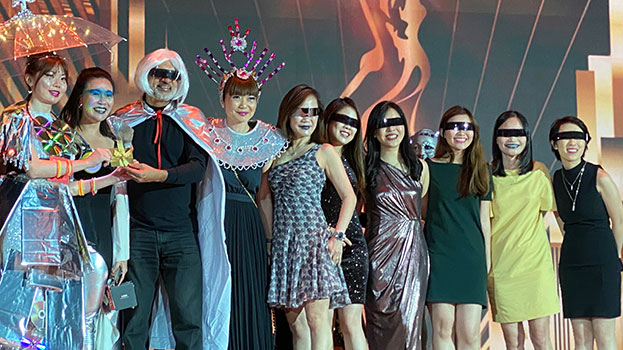 They upcycled obsolete CDs (as we move to cloud storage) and office snack packaging to create modular foil panels, which they designed to be tailored for employees of all shapes and sizes. The evergreen and 'up-to-date' accessories were also ingeniously made from the DBS table calendar, while expired glowsticks gave the futuristic outfit an extra burst of colour.
We spoke to the team to find out more about their stunning creation.
Tell us more about the concept and inspiration behind the outfit?
We believe that the future is actually nothing without reflecting on the past. So we wanted to incorporate reflective materials in our outfit. We also wanted to pay homage to our Asian heritage, hence the colours and the hairstyle. To us, the future is about re-contextualising what we already have, just finding new applications for it.
Where were all the materials from and how was it put together?
Our team likes to snack, and we noticed a lot of packaging being thrown away at the pantry. We made friends with the cleaners at DAX and asked them to pass us these food packaging because they were lined with foil on the inside. We started looking within our office and started spring cleaning, finding things like expired calendars. This sparked off a team wide scavenger hunt, bringing items from home to finish the look. It also helps that we are working in a building owned by Lucasfilm, so it was a great photoshoot location. One funny story is that while we were taking the photos, we had to make sure the lift doors were always open. the lights would only light up when the lift was at our floor, so there were many funny moments trying to keep the doors open and catch the lights at the right time.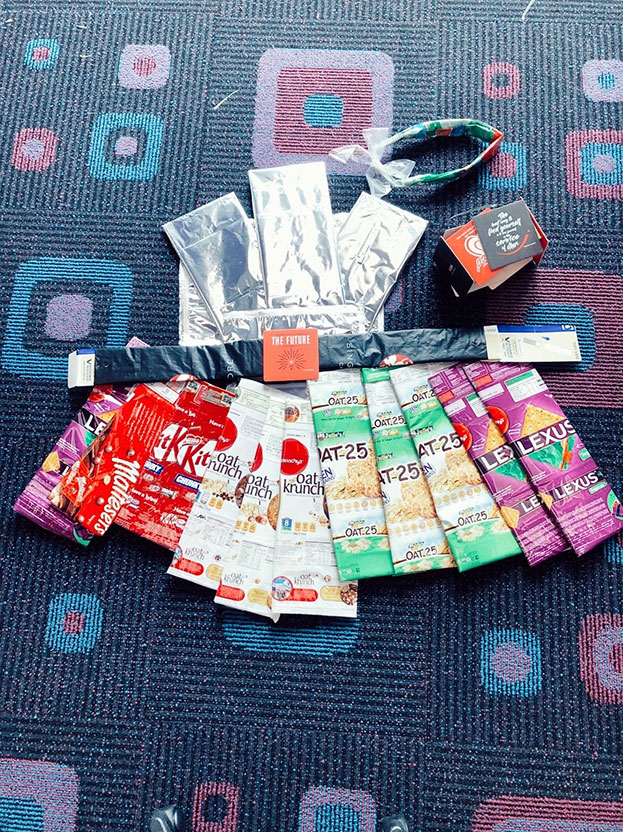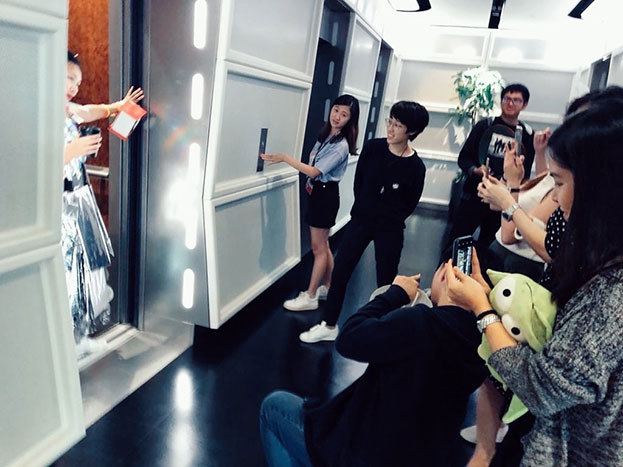 How does your team work sustainably on a day-to-day basis?
Our team tries our best to reduce use of single-use plastic containers or bags by bringing mugs, food containers and utensils. We strive to be eco-friendly by using digital means for our daily work as well by not printing and using only digital copies.
Congratulations once again to the winning team, comprised of Amber Chaung, Anthony Chua, Caitlin Foo, Cheryl Ho, Connie Wang, Cynthia Ang, Laine Ong, Rachael Choo, Renfred Er, Sangeetha Govindarajan, Tso Hoi Ting!