With the amount of food wastage almost doubling over the last 10 years in Singapore, it's time for serious intervention.
TreeDots aims to reduce food wastage by creating a platform to link businesses with unsold inventory to potential buyers and prevent perfectly edible food from ending up in the bin.
TreeDots' platform aggregates food producers, importers, distributors, and F&B businesses to facilitate the selling of unsold food items.
Leveraging machine learning and integrated systems, it enhances the efficiency of food distribution. The DBS Foundation Grant awarded to TreeDots in 2018 was used to enhance their online platform.
DBS Foundation is Singapore's first foundation that is dedicated to championing social entrepreneurship and encouraging the development of businesses for good.
Since 2014, DBS has awarded over SGD 4.7 million as grants to over 100 social enterprises (SEs) as part of its Social Enterprise Grant Programme.
If you're in the business of doing good, and want to scale your operations and impact, apply to DBS Foundation Social Enterprise Grant Progamme here.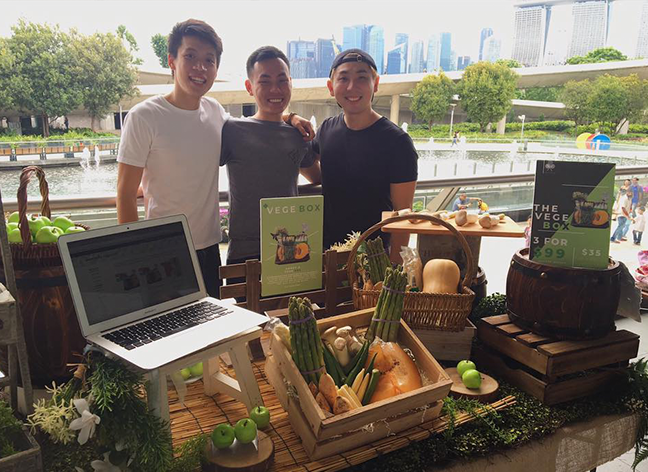 You can help to reduce food waste
Each household in Singapore disposes an average of 1.5kg of trash daily, of which about 50% is food waste. This makes food waste one of the largest types of waste in Singapore.
Over the last 10 years, the amount of food waste generated has grown by around 40%.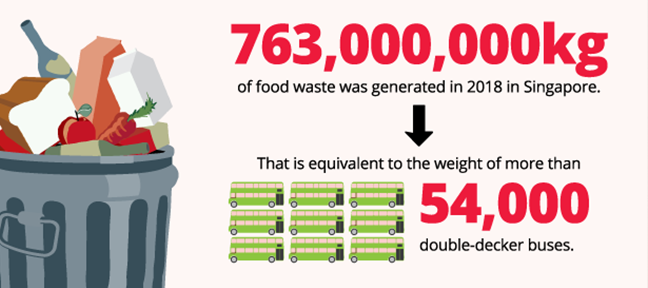 Do your part with these 6 easy tips:
Avoid impulsive buying. Make a list of food items you need to buy and stick to it.
TIP #2 Donate to food banks
Donate excess edibles to Food Bank Singapore, Food From The Heart and Willing Hearts.
Prepare a healthy meal with leftovers from home-cooked meals.
Do not remove the edible skins of fruits and vegetables when preparing meals.
TIP #5 Store food correctly
Proper storage prevents premature ripening of produce. Eg: Do not refrigerate potatoes, tomatoes, garlic, cucumbers and onions.
Try to buy awkward shaped veggies and fruits at the supermarket so they won't get tossed out.
This content is produced in partnership with ST Life.