What is it like to work at a social enterprise? How does it differ from a typical business – or is there even a difference?
Nineteen students at the Singapore Management University (SMU) recently took part in internships at nine social enterprises. At these enterprises, supported by DBS Foundation, they received valuable on-the-job experience, and learnt how to develop and run a commercially and socially viable business.
We asked them to share their experience. Here's what they said: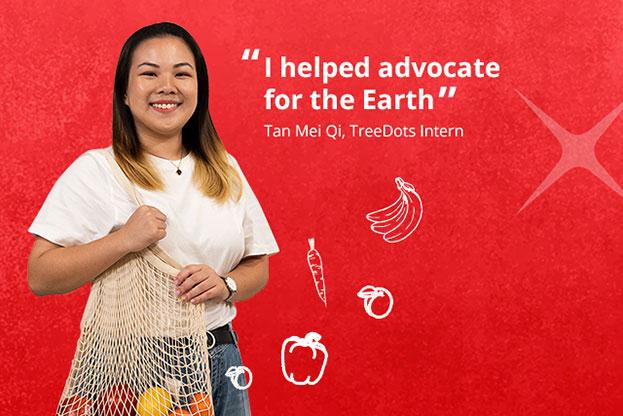 To be honest, I never thought of interning with a social enterprise. I always thought I would take the more "traditional" route of interning with a multinational corporation. However, I decided to embark on a marketing internship at TreeDots because I found its business model to be very interesting.
Unlike a typical F&B company that deals with consumers, TreeDots deals with food on the business level. It acts as a marketplace platform, connecting grocery wholesalers to retailers, so the former can sell their near-expiry goods at lower prices.
Working at TreeDots showed me the extent of food waste in Singapore. Over the past 10 years, food waste here has risen by 40% from 568,000 tonnes in 2008 to around 809,800 tonnes in 2017. That is equivalent to two rice bowls per Singaporean every day!
This motivated me to advocate to people about the damage we are causing to our Earth. Through digital marketing, we spread awareness about the impact of food waste. We reached out not only to individuals, but also educated businesses on how to reduce the amount of food they waste.
During my internship, we observed a significant increase in the number of followers in our social media account, a clear sign that people were interested in our work!
P.S. I thought I would have to "do everything" because I was working in a young company but it didn't turn out that way. I was allowed to focus on marketing and that enabled me to learn various skills in that area. – Mei Qi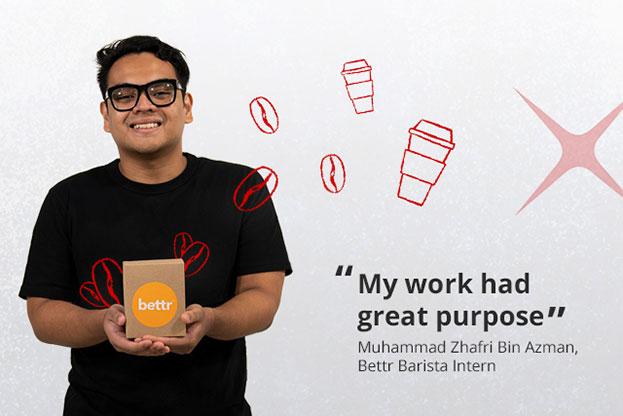 My time at Bettr Barista was fulfilling and meaningful, as I got to see first-hand the social impact that Bettr Barista creates. Initially, I thought that the social cause of a social enterprise would only form a small portion of its operations, so I was amazed that it was a core pillar for Bettr Barista.
As a social programmes and marcomms intern, I was attached to the social branch, which runs Bettr Barista's Holistic Training Programme. The programme aims to empower marginalised women and youth-at risk by providing training and employment opportunities in the specialty coffee industry.
My job scope revolved around increasing the programme's reach, so that more people would know about it, and more beneficiaries could join in. This gave my work great purpose and was in line with the company's constant efforts to enhance their social impact.
I ended my internship inspired by the great work that social enterprises like Bettr Barista do.
Experiencing how Bettr Barista seamlessly combined business and community made me consider working for a social enterprise in the future and strengthened my resolve to give back to the community. – Zhafri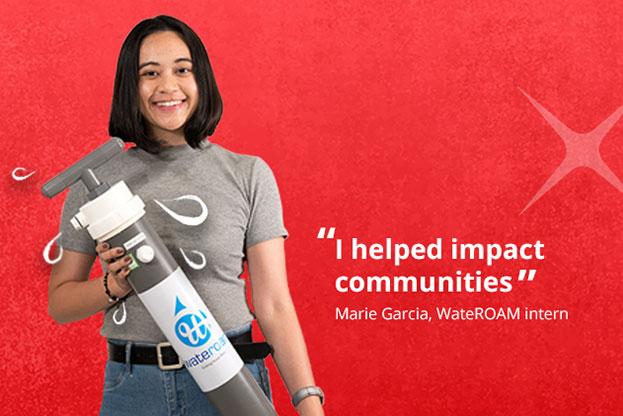 As a business development intern, I was given the opportunity to formulate strategies to grow WateROAM's operations while keeping to its core purpose – providing communities access to consumable water.
This gave my work a sense of purpose as the strategies could potentially be adopted and make an impact to the communities proposed in the long run.
I truly believe in and support WateROAM's mission of improving the livelihood of individuals through clean water access. Having been to various developing countries across Asia through community service and mission trips, I have seen and experienced first-hand the water crisis in many of these communities.
Water is a basic necessity – every individual should have access to it and yet, this is not the case for millions of people in Southeast Asia. This has led to many people drinking contaminated water that is detrimental to their health.
Even though issues of water scarcity remain – and may take years to solve – being at WateROAM with young, passionate and dynamic individuals has shown me how businesses are best organised to solve social issues. – Marie Garcia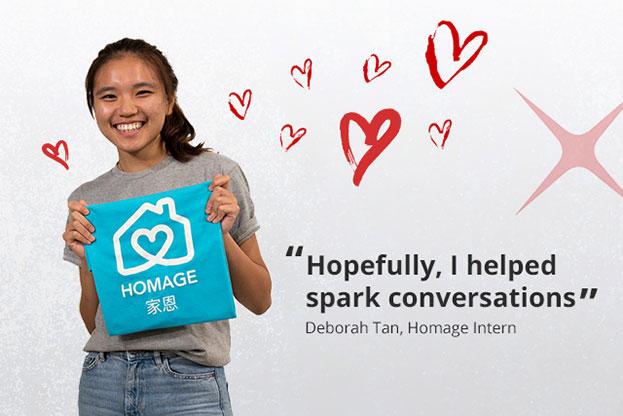 I was looking for an internship at a social enterprise and wanted to work with Homage because its vision and mission resonated the most with me.
Homage is a personal care solution that combines trained care professionals (Care Pros) with smart tech to provide on-demand holistic home care to seniors and adults, so they can age and recover at home with grace, control and dignity.
I found my job as a business development and marketing intern particularly meaningful. I worked with the content marketing team to create articles to recruit potential caregivers, and provide useful caregiving and self-care information for family caregivers.
As Singapore – and many other countries - face an ageing population, it is especially vital to have enough trained caregivers, so families in need can get the necessary support.
By crafting stories about our Care Pros, we hope to encourage more people to take the step to be a trained caregiver. Similarly, offering caregiving tips and resources help family caregivers be more self-reliant and better equipped to care for their loved ones.
Hopefully, these articles will spark much needed conversations around caregivers and caregiving. Reaping the fruits of content marketing does not happen overnight. Through time and with a ripple effect, I hope to see more awareness about Homage and its care services; as well as more people motivated to join the care profession. – Deborah
The DBS Business for Good Internship was launched as part of the DBS-SMU Sustainability Initiative, established in 2019 to help tackle real-world sustainability challenges.