How this Singaporean start-up enables students in Africa to learn remotely
BY ANNE-MARIE LIM, 15 DECEMBER 2021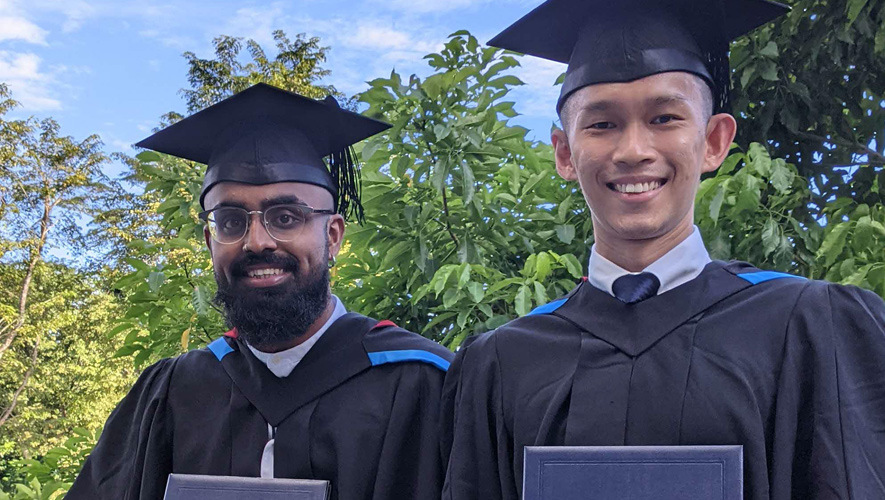 As online classes become the norm amid the pandemic, this Singaporean start-up built an app so students in areas with low internet connectivity can continue to learn
Edwin Ho, 29, embarked on his final year at the Singapore University of Social Sciences (SUSS) just as the Covid-19 pandemic began disrupting in-person learning in Singapore.
As classes were paused and students told to stay home and take classes online, his mind wandered to students in countries with poor internet connectivity.
"If Singapore was caught off guard, what would happen to kids around the world now that school has been forced to stop?" wondered Ho. 
The birth of EdTech company Edsy Bitsy
Together with co-founder and SUSS classmate Deevak Premdas, 26, Ho launched start-up Edsy Bitsy. Their first product: Bitsy, an education mobile app that enables students to learn remotely despite having a limited or unstable internet connection.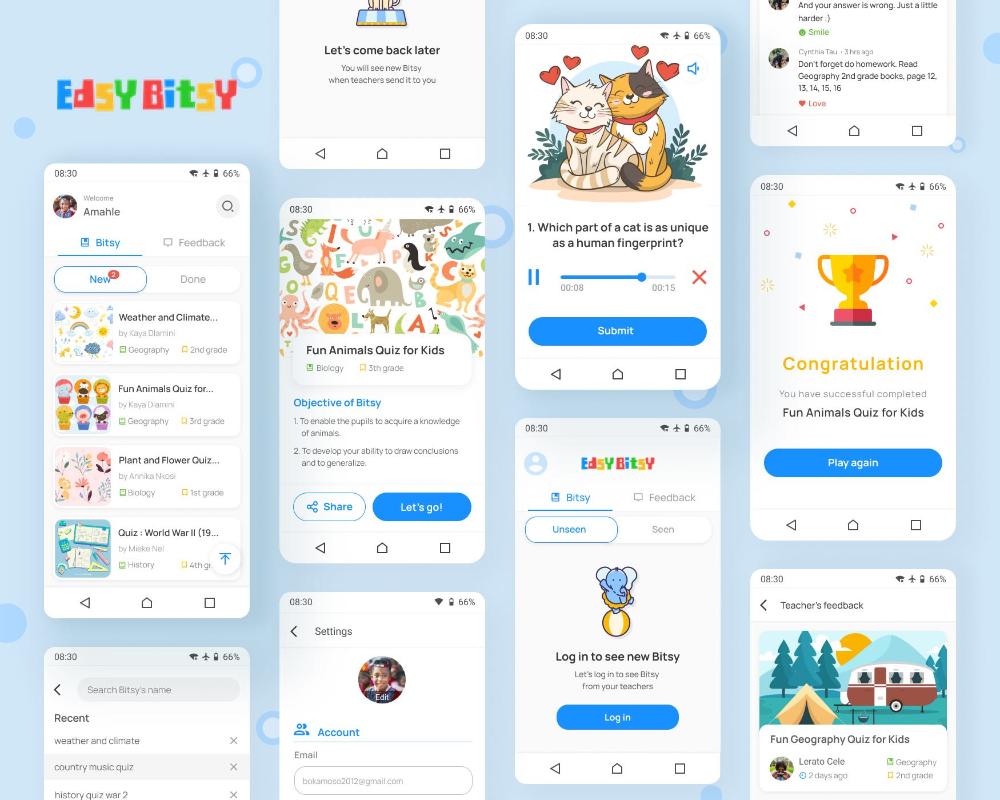 The interface of Bitsy
The app allows teachers to design and upload digital lessons. Compared to traditional web-based digital learning software, the app requires 200 times less memory and 100 times less data.
One of the ways it achieves this is by storing data – such as images – locally on the device, once downloaded, instead of downloading from an external server every time the data is accessed.
Today, Edsy Bitsy has around 350 users in Kenya, Uganda and South Africa. The start-up also has partnerships with 17 schools and non-profit organisations in the regions of Africa and Southeast Asia.
"Our big dream is to make learning easier everywhere by building generational education products that would help build the learning foundations of children around the world," said Ho.
"I hope Edsy Bitsy would be the reason why students are able to continue to learn regardless of their location and the circumstances they are in."
A remotely derived solution for remote learning
One challenge the duo faced was how they would work with schools outside of Singapore since air travel was closed.
"We were initially uncertain on how we were going to reach schools in countries we couldn't travel to," Ho recounted. "But as determined - or stubborn - as we were, we decided to hustle and give it a shot."
To build the app, the pair interviewed parents, teachers and principals in Kenya, Uganda and South Africa to find out their pain points and gaps.
"Deevak and I often found ourselves staying up late at night to chat with our users because of the time difference," said Ho.
Another challenge they had to overcome: doubts as to whether they would succeed "as we do not have the credibility of a big organisation".
Still, they pressed on, juggling developing the app and school. "We began piecing the solution bit by bit together with the pain points teachers and parents were willing to share with us through our interviews."
Their efforts paid off – Edsy Bitsy was one of the winners of the DBS Social Impact Prize at the SUSS Impact Start-up Challenge, coming in third place.
Their winning team included Catherina Limanto, 16, and Charlene Chang Kurniawan , 15, who assisted with product marketing on social media.
"They reached out to me with their interest," Ho said. "I was amazed by their ambitious nature. I share the belief that youths are leaders of today, not tomorrow."
Recommended for you
Based on your read
Based on similar interests
Recommended
Popular
Latest
Last Read