Update (19 March 2020): WateROAM was awarded the 2019 DBSF x SIF Social Impact Prize for its use of technology for impact. The social enterprise wants to use the Internet of Things to track how its water filters are performing and ensure accountability on the ground. Watch this interview with them here.
"Building a world where no man shall face prolonged thirst." That is social enterprise WateROAM's mission. Founded in 2014, WateROAM develops highly portable water filtration systems for communities in rural regions and disaster-hit sites.
With funding support from DBS, WateROAM has deployed its patented systems through partner NGOs, to more than 25,000 people in Cambodia, Indonesia, Nepal, Pakistan, Malaysia, Myanmar, and Vanuatu. The social enterprise is now starting mass-scale manufacturing processes.
The social enterprise was co-founded by David Pong, Chief Executive Officer, Lim Chong Tee, Chief Marketing Officer, and Vincent Loka, Chief Technical Officer.
Pong and Lim tell us more about their business.
1. You have a noble mission to end thirst in rural areas through innovative design and production of water filtration systems. How did you get started?
Lim: In 2014, I was met David and Vincent in the National University of Singapore. Despite coming from different disciplines, David from Business and Vincent and myself from Engineering, we're like-minded – we wanted to do something about the global water problems faced by many less privileged people in the world.
We joined the Hydropreneur Programme, an accelerator programme started by PUB and NUS Enterprise, and began designing a water filtration system for disaster zones and rural regions. After the competition, we pooled our resources and built a working prototype that was deployed in Indonesia and Cambodia. Upon receiving positive response on the ground, we were motivated to find a more sustainable way to replicate more of these systems.
2. How do you come up with your designs? What is your starting point, and thought process?
Lim: Our system incorporates four elements: simplicity, portability, durability and affordability. It is meant to be easily adoptable.
We take a very systematic approach in design, mainly via frugal innovation: we create a minimum viable product, field test it, and refine it based on response.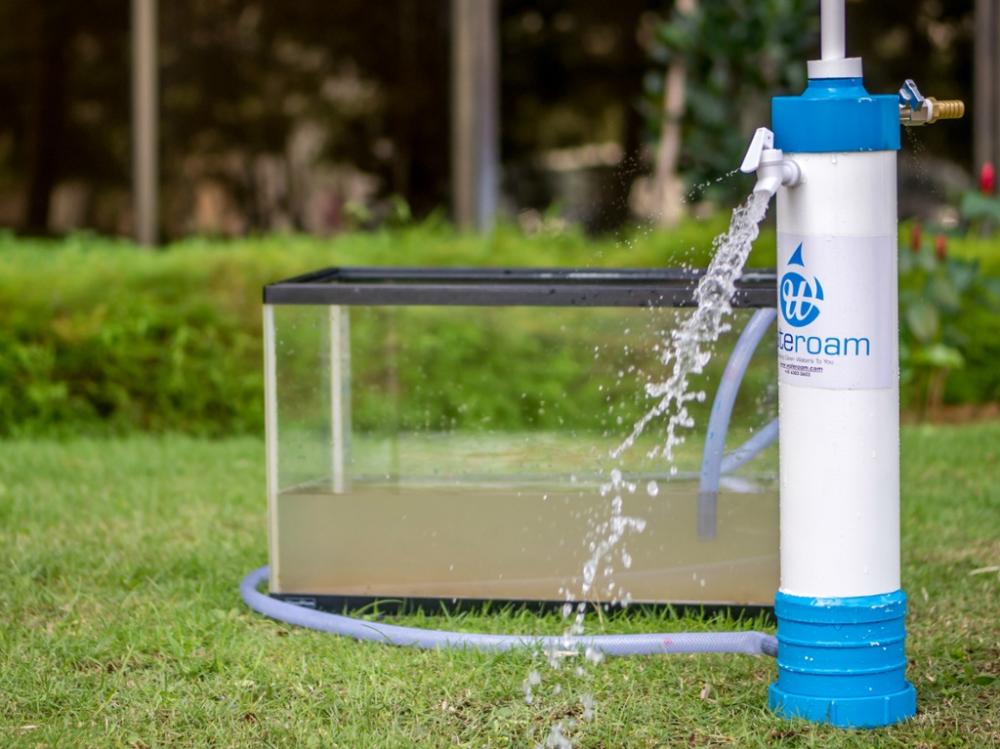 The DBS Foundation grant helped us move forward with a lot of our plans.
With funding, we were able to run some of our prototypes. Improved prototypes helped us strike better deals with partners on the ground, resulting in better field testing and enabling us to bring new technology and systems to market.
3. What are some challenges you have faced in terms of developing your product and business?
Pong: Based in Singapore, it was a challenge to fully understand the water needs of rural communities. We partnered World Vision in Malaysia and regularly travelled deep into orang asli villages to learn from their culture and daily routines. It was important for us to constantly obtain feedback from these end users in order to build a solution they would truly adopt.
As a hardware company, we face unique challenges. Manufacturing costs are quite high – one more iteration of a product means tens of thousands of dollars more – and the know-hows for manufacturing are more limited. Often, we took quite a while before we found the right mentors, advisers and MNCs to work with, so we could leverage their expertise to come up with our systems.
Patents and IPs are another unique thing not taught in business school. Larger corporations came to fight our bid for various patents. We went through painful lessons of paying quite a bit of money for such things. In all, it took 12 months for WateROAM to move into profitability.
4. What are some of the lessons learnt when designing your water filters?
Lim: We had numerous early product iterations of the ROAMfilter Plus system. One of our very early prototypes was a much chunkier system, weighing 50kg. Now, the system weighs just 3.5kg.
Previously, the core filtration efficacy wasn't so high. We thought removing certain pathogens was good enough. Later, we decided to cover a wider spectrum of microorganisms as water quality was still not very clean in some areas. Now, our filter is very effective in removing bacteria and viruses.
We also thought we could rely on electricity but realised in disaster-hit areas, electricity, if any, is intermittent and mostly reserved for key medical purposes. We thus included a handpump design so clean water can be produced without electricity.
We're thankful to be guided by mentors and advisors from different faculties and disciplines, which allow us to understand and improve the designing process of our filtration systems.
5. What are your plans for 2017?
Pong: We plan to expand our reach into Cambodia, Indonesia and Philippines with the distribution of clean water filtration systems through partner NGOs.
We also intend to start building a microentrepreneurship network where rural individuals are equipped with our systems, and trained as microentrepreneurs to sell clean drinking water to their neighbouring community. This will increase the efficiency at which rural people gain access to clean water, while allowing clean water to become more affordable.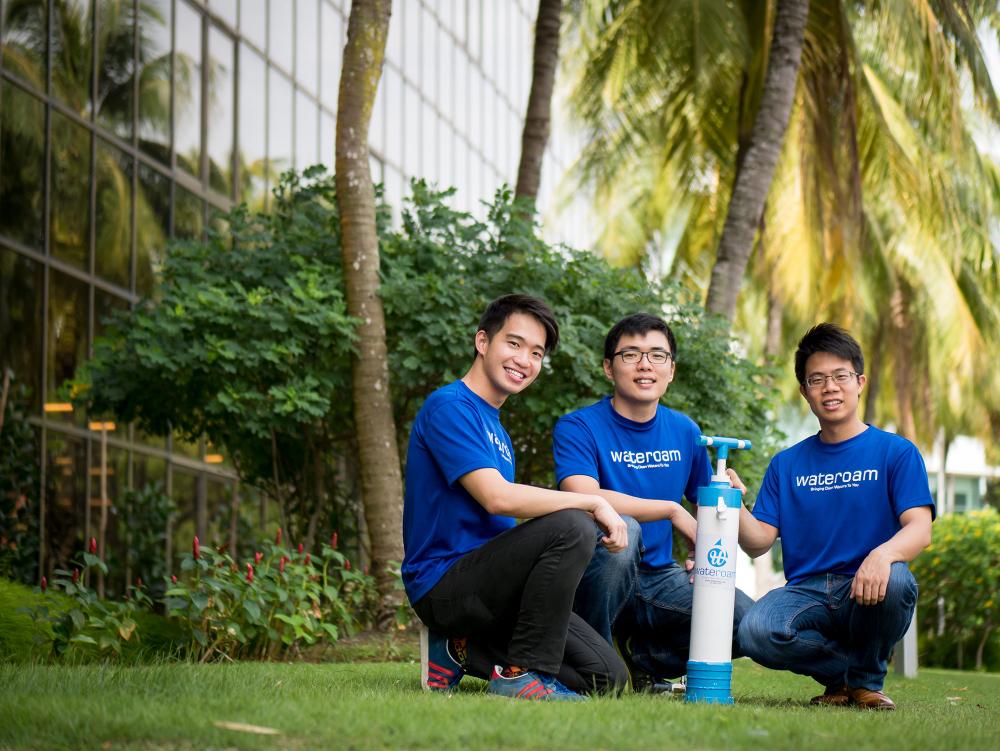 WateROAM is an awardee of the DBS Foundation's Social Enterprise Grant Programme
This grant programme enables social enterprises to develop a prototype of their idea, improve existing processes or add critical capabilities to achieve sustainability, or scale up their existing business that leads to greater social impact. Grant awardees join an esteemed community of social enterprises whom DBS Foundation supports to ignite possibilities for a truly inclusive Asia.