Growing up in a kampung, Mr Teng Seng Huat had always been surrounded by nature. He had done a fair bit of gardening around his house, which he grew to love doing.
Now, at 66, Mr Teng's hobby has become his full-time job. Mr Teng has been working as a farmer with urban farming social enterprise Edible Garden City (EGC) for the past three years. He made the switch from being a storeman to be part of EGC's foodscaping team that helps to design, build and maintain edible gardens, after hearing of the job opening.
Prior to joining EGC, Mr Teng - affectionately known as Uncle Henry by his team mates and customers at EGC - attended gardening courses by the National Parks Board (NParks) and has been helping out at a community garden for the past six years.
He did not have to undergo any formal reskilling for his current role. Instead, he learnt mostly on the job and from his colleagues and peers. It has been an eye-opening experience. He says: "I've learnt so many things from working at EGC, like how to build a garden and growing herbs."
Mr Bjorn Low, 39, co-founder and managing director of EGC, says gardening or farming can be more than just a hobby. It can provide meaningful employment for the elderly and offer them opportunities to excel.
That's why EGC continues to employ and engage seniors in its activities. Mr Low says, "Many older folks I've met have had experience gardening in their kampung days, and know how to grow food in a natural, healthy way."
Besides growing and supplying edible greens to food and beverage outlets and homes in Singapore, EGC also conducts nature based activities such as gardening and nature art workshops for seniors. In 2016, EGC's education team ran a six-week course for 10 seniors at Montfort Care Services, an eldercare centre. The centre later built a garden within their premises where the elderly could maintain the garden and grow their own food.
Proven benefits in being with nature
Gardening, or therapeutic horticulture, has been proven to improve the mental health and well-being of the elderly, and could possibly prevent dementia, according to a clinical research study by the National University Health System and NParks from 2017 to 2019.
As a programme provider in the study, EGC conducted two-hour sessions twice a week around gardening and other nature based activities for 70 people aged 60 to 85. Encouraged by the results, Mr Low and his team have decided that therapeutic horticulture will be one of EGC's focus areas in the next three years.
Mr Low adds, "A job to pass time could also bring socially-isolated elderly out into the community and improve their self-esteem by giving them meaningful employment and the opportunity to meet like-minded individuals."
Says Mr Teng, "At my age,I feel that it is very important to keep active. I love gardening, and joining EGC lets me be close to nature, be active and make more friends. It helps keep me young!"
Boxing up uncertainties
Seniors rising to the challenge in a start-up environment
When he first joined social start-up Boxgreen, Mr Low Kien Choon, 57, had to quickly adapt to a different set of online logistics systems and platforms.
And unlike larger companies where job roles are usually more defined and specialised, he found that he had to take on other roles as well.
But step up he did. Even though it took him some time to get used to this new way of working, Mr Low eventually found his groove as a logistics officer at the subscription-based snack delivery service.
"When I first joined Boxgreen as a fulfilment executive, it took me a while to get used to the cloud systems and start-up culture," says Mr Low. "However, after working closely with the team, I can contribute with new skills I've picked up and also use my experience in the logistics field to help a growing company move forward."
At Boxgreen, senior workers like Mr Low are welcomed and, in fact, appreciated. "We value senior workers as they bring a wealth of experience to the job and also tend to be very committed to their assigned responsibilities. We appreciate the diversity they bring to the environment and many of our younger colleagues also respect and look up to them," says Mr Walter Oh, 32, Boxgreen's co-founder.
In fact, nearly 20 per cent of its current staff are seniors. The senior staff learn on the job and some have been assigned supervisory roles after the company moved its headquarters to Changi Prison.
Boxgreen is a social enterprise nurtured by DBS Foundation through mentoring, procurement and other support programmes.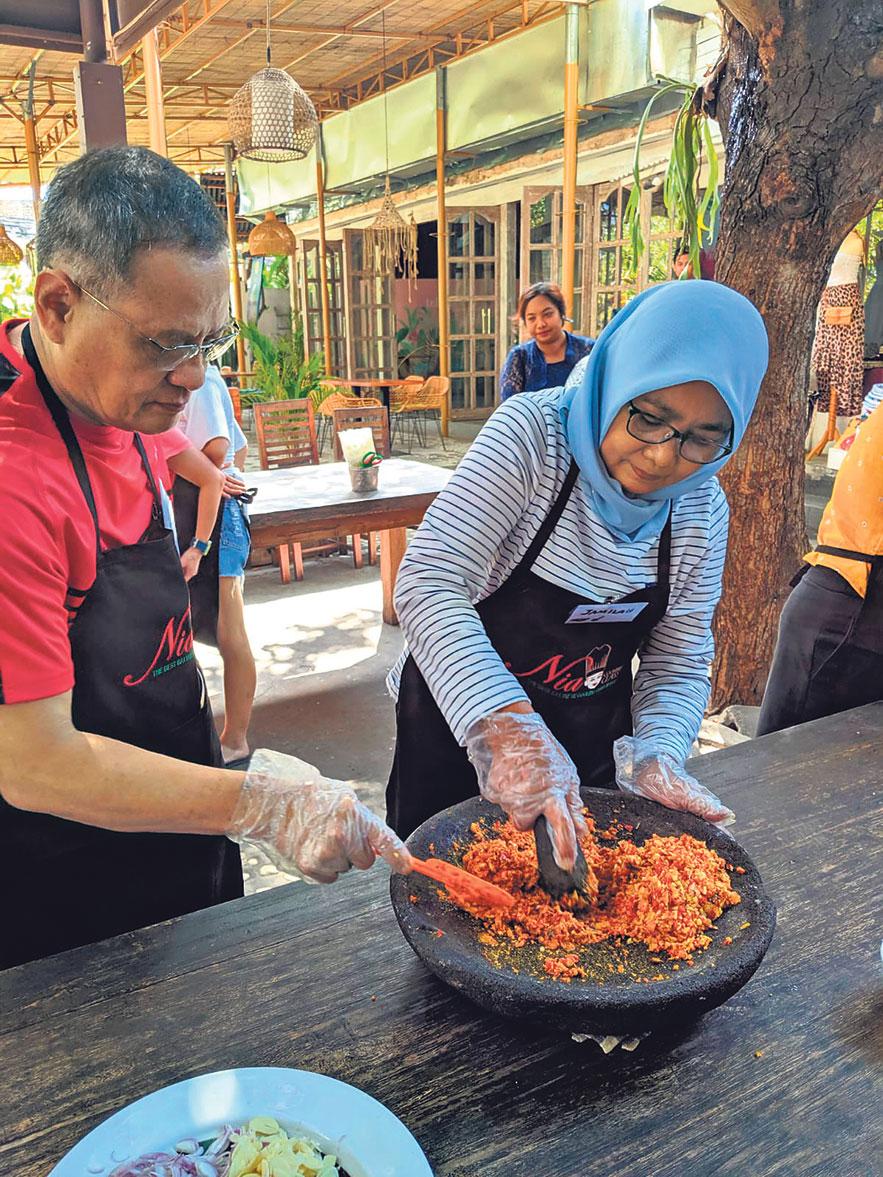 Committed to learning and giving back
A company with a multi-generational workforce with varying learning needs and speeds, DBS proactively reskills its staff. The bank also takes care of its staff's 'heartware' needs, such as empowering staff through its unique volunteering programme.
Volunteer leader
When it comes to helping others, 56-year old Sasha Foo leads by example.
The managing director (group technology and operations) at DBS Bank is a volunteer leader at work. As part of the bank's People Of Purpose staff volunteer movement, Ms Foo rallies her technology team to offer cyber wellness training to charities.
Outside of work, Ms Foo is an active volunteer at Alzheimer's Disease Association (ADA) and also leads its fundraising committee as a board member of ADA.
Her passion to help those with Alzheimer's stems from her personal experience.
"I saw the toll my father's dementia took on my family, and I want to share insights with others who are undergoing the care-giving journey to better prepare themselves for the financial and critically important mental journeys ahead," she says.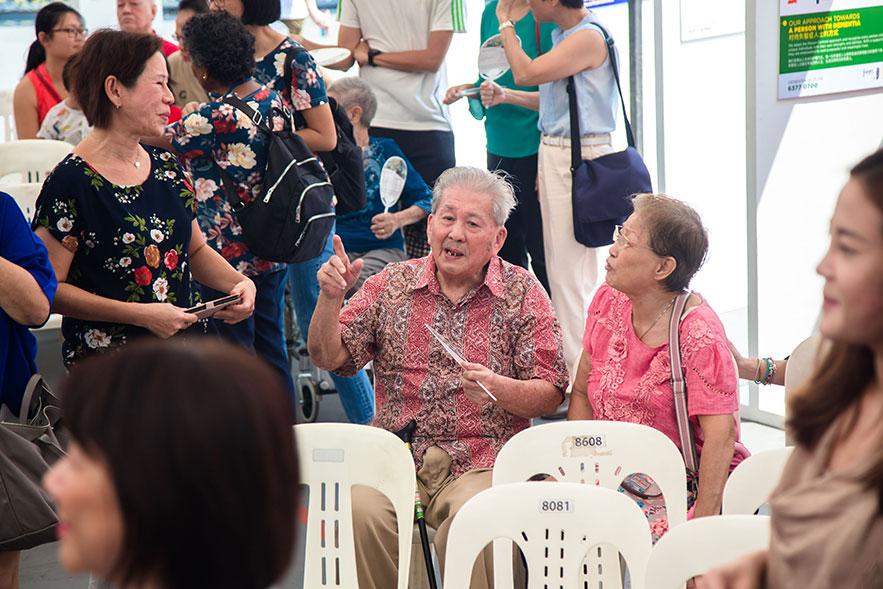 Embracing new roles with new skills
When Ms Esther Tan joined DBS 16 years ago as a customer service officer (CSO), she had little relevant technical skills and knowledge.
She had worked in a similar role for a pizza chain, but her new role in the bank required her to address more complex customer needs and she needed more knowledge on the financial products.
"I had to learn so much when I first joined, and I guess I just kept learning every day from then on," says Ms Tan.
Today, the 56-year-old is one of the longest serving CSOs at DBS. She was also recognised as the top performing CSO in her team last year, based on areas such as her ability to answer customer queries in a fast and efficient manner.
It's been a continuous learning journey to upskill herself, which Ms Tan embraces.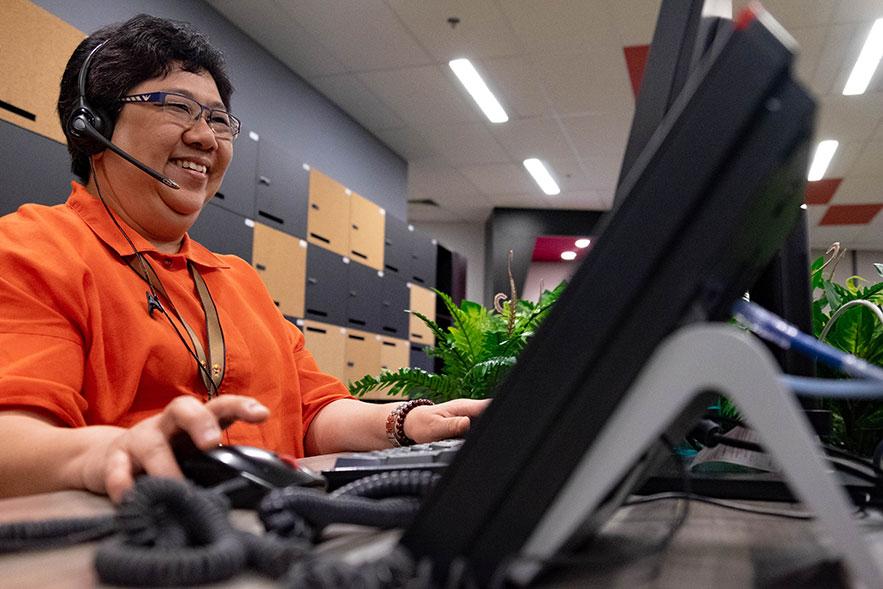 In 2018, she was given the opportunity to take on live chat agent duties - one of the new job roles created by DBS to serve customers better.
"I'm very proud that even though I'm one of the oldest CSOs, I can still continue to contribute to the company in new and different ways and keep up with my younger colleagues. I'm also very appreciative of my younger colleagues, who are always there when I ask for help, especially when learning new technology."
This content is produced in partnership with ST Life.