What would it be like to live in a truly cashless society? While Singapore undergoes its cashless drive, many have said China is already living the future, where mobile payment apps like WeChat Pay and Alipay (run by Tencent and Alibaba affiliate Ant Financial, respectively) dominate the payments scene. To better understand cashless living, Shawn Pang, who works at DBS Bank, decided to visit China. He shares his experience in a personal blog post, adapted and reproduced here.
When it comes to digital payments, we've all heard about how advanced China is — consumers and businesses alike eschewing cash for the convenience of mobile payments. How true was this? I needed to see it with my own eyes, and that was how I found myself on a budget flight bound for Shenzhen last October.
I decided to test out iconic mobile payment platforms Wechat Pay (微信支付) and Alipay (支付宝). My weapon of choice would be the two apps on my iPhone, tied to a China bank account and mobile number, together with an action plan detailing the "experiments" to be conducted.
Upon landing, I registered for a China Mobile line and opened a bank account. I then linked them to my iPhone's Wechat and Alipay apps.
First up: I spied a shop close by selling beef tripe bowls for 7 yuan. The green plaque bearing the Wechat Pay QR code beckoned. I started the app and scanned the code for the first time. Instantaneously, the shop name and a field to input the payment amount appeared.
I keyed in "7", and touched "Pay". I was presented with the passcode screen and a choice of debiting from either my e-wallet or bank account. I chose "e-wallet" and keyed in my six-digit passcode. The next screen said payment was successful.
Within seconds, I heard the seller's phone announcing, "Payment is received". I checked my app and saw a record of the transaction.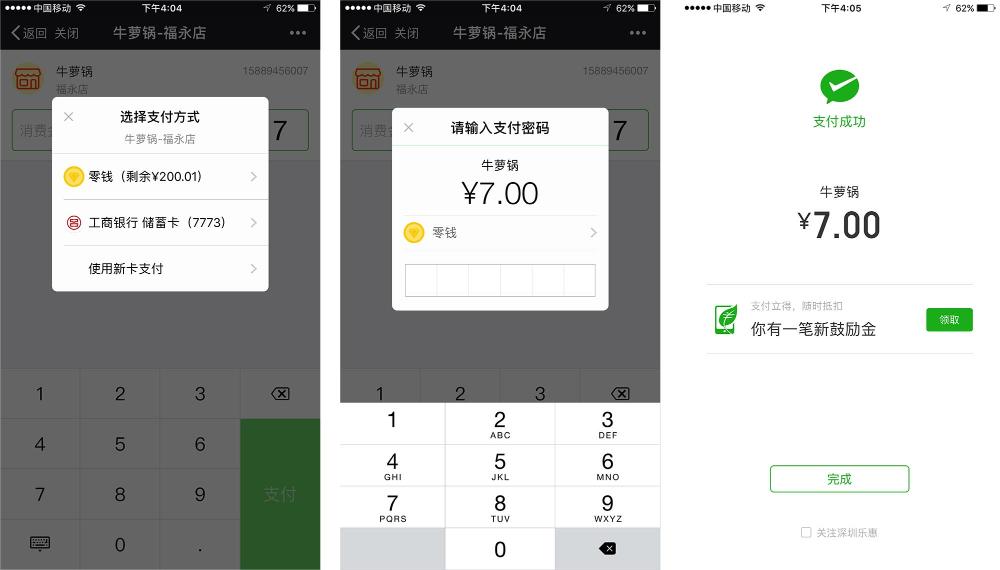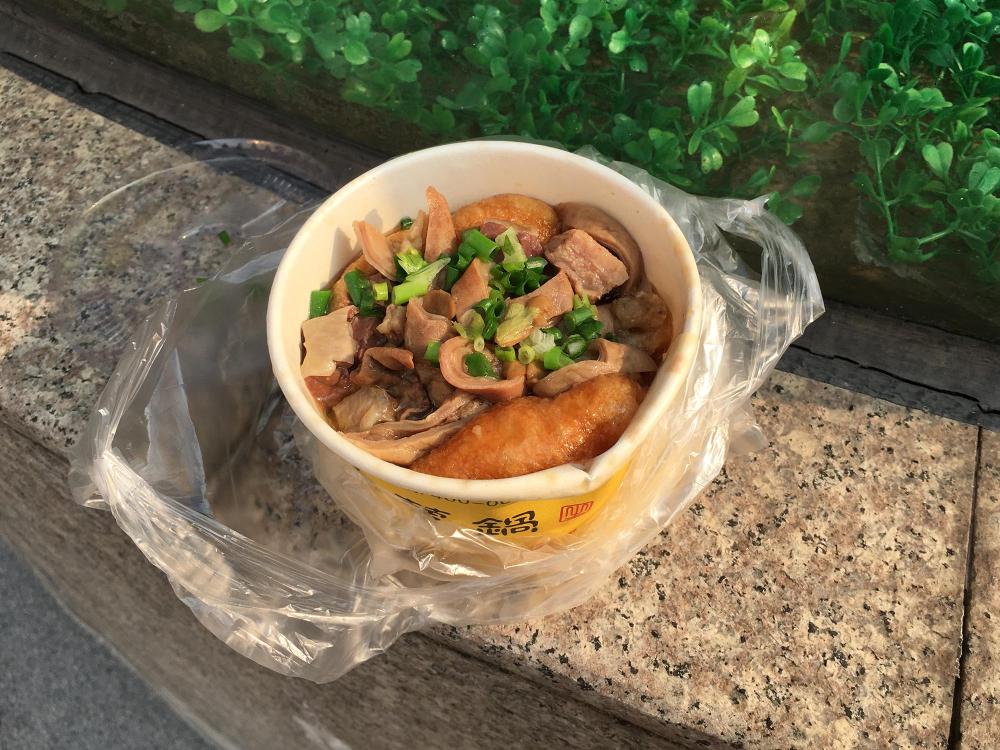 So, what just happened?
Money was transferred in seconds. Cash payment would have taken longer.
 
No hardware was involved. There were no point-of-sales, credit card or e-payment terminals, only the seller's QR code.
 
Transaction details were recorded online, providing future non-repudiable references to both parties.
 
The seller was barely involved in the money exchange. This was time saved.
I went on a scanning rampage with Wechat Pay and Alipay. Skewered squid, fried crabs, pig trotters and spicy noodles – they all succumbed to this foodie's zeal. The payment process was flawless. I did not experience any hiccups.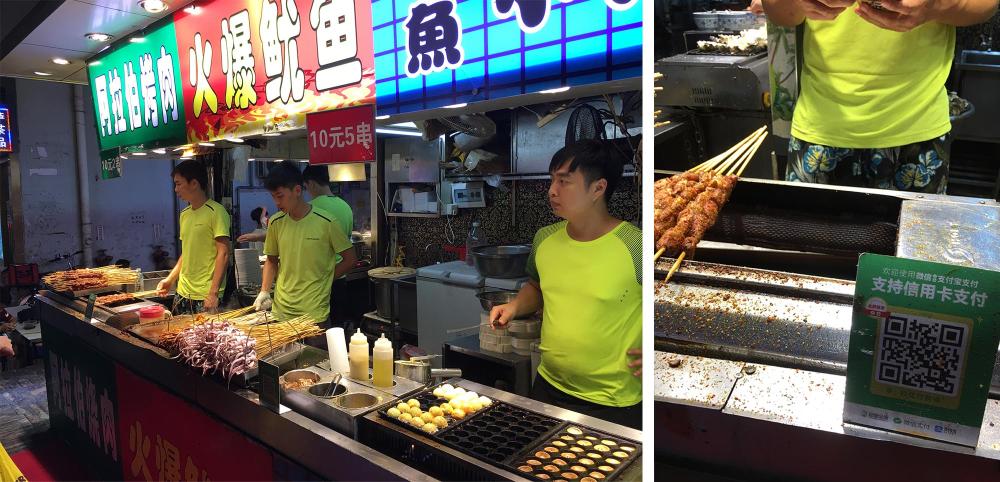 QR code scanning could take place in two ways: you scan the seller's code (for small businesses) or the seller scans your code (for bigger merchants like 7-Eleven or supermarkets). I saw customers getting their QR codes scanned at the local Wal-Mart. The nonchalance of cashier and customer was inspiring – this was everyday life for them. Neither cash nor credit/debit cards were sighted.
Next up: I tried out China's dominant ride-hailing service, Didi Chuxing. Linking my Didi account to Wechat Pay was a breeze. Soon, a cab appeared in front of my hotel and ferried me to Luohu Commercial Mall. 16 yuan was debited from Wechat Pay. I left a good rating for the driver.
I also rode a few Ofo bikes using the Ofo function embedded in Alipay – about 1 yuan each time. There must be tens of thousands of such bikes parked in Shenzhen and it looked like everyone was using them.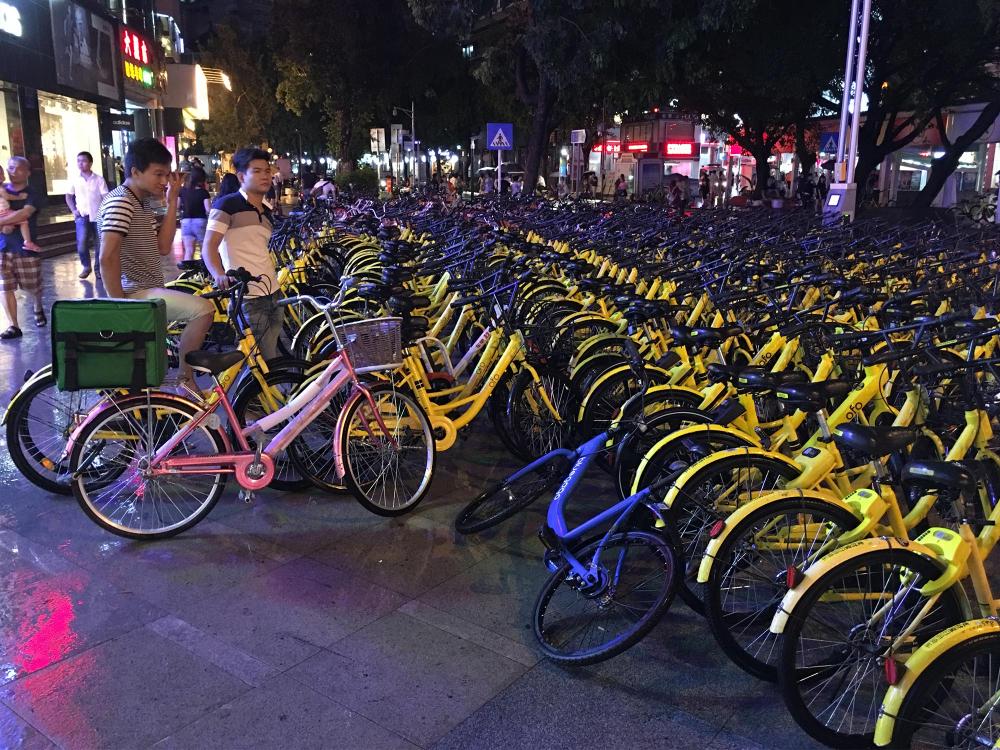 A restaurant's presence on Wechat was more than a chat platform. Within Wechat, a popular restaurant (探鱼) featured a system that allocated a queue number, showed the wait time, customer reviews and the food menu, so you could pre-order while queuing.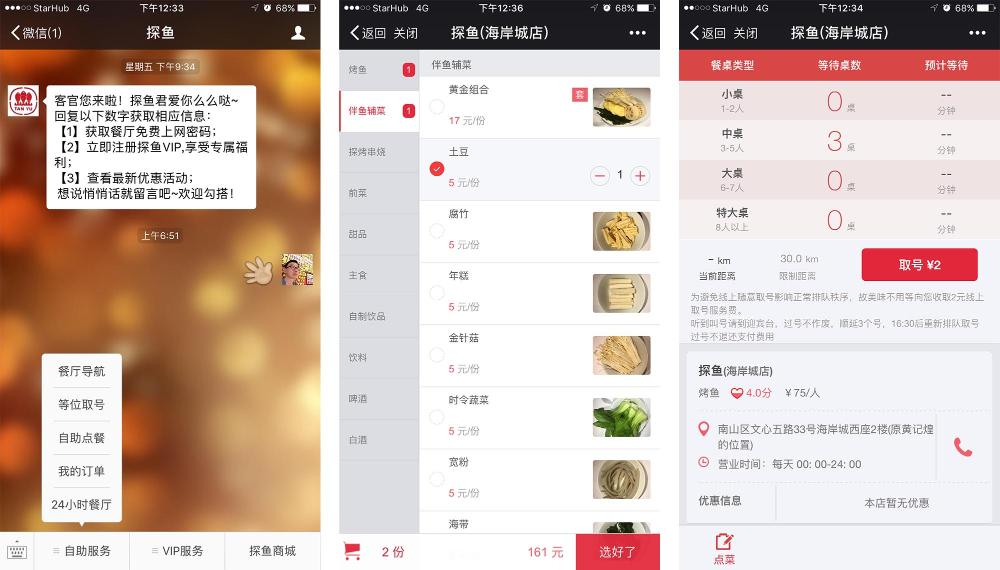 To settle the bill after a hearty meal at a hotpot restaurant, I scanned the Wechat QR code at the corner of my table. The list of dishes I enjoyed and their prices appeared on my phone. I verified and paid within the app. Cashier profession disrupted!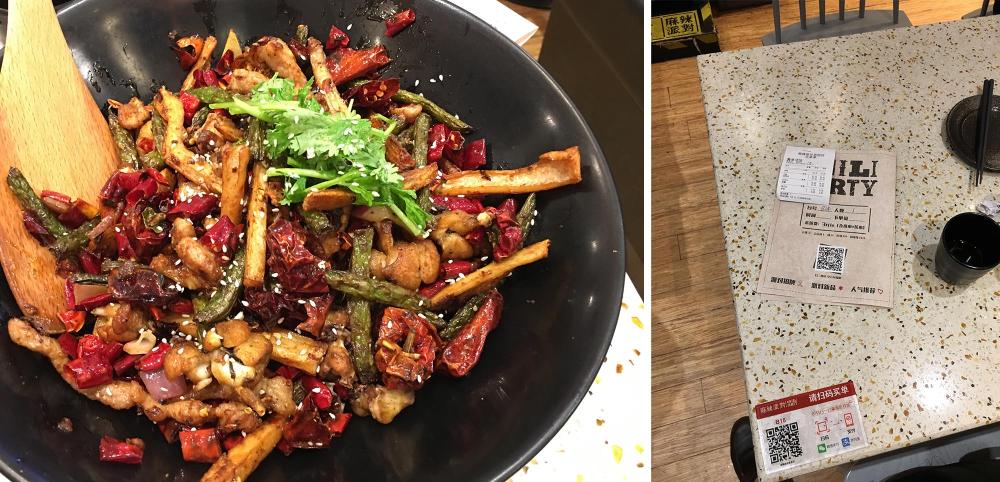 Another disruption was in shopping mall car parks. Upon entry, a camera scans and stores your car license plate number. Prior to exiting, you scan the car park's QR code (posted in convenient locations in the mall) using Wechat Pay or Alipay, key in your car number, and pay via the app. There's no need to install any hardware in the car.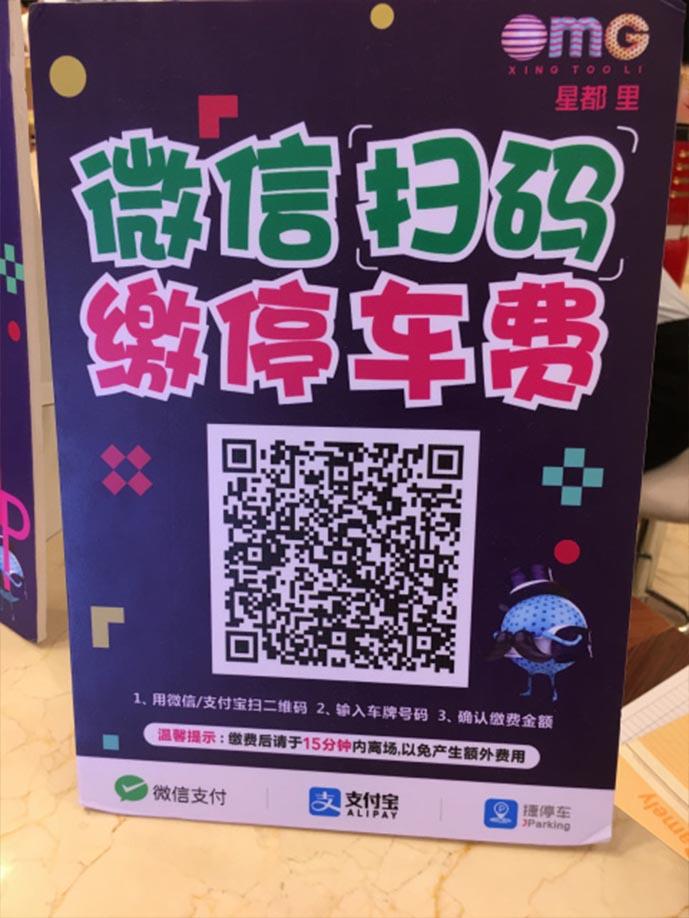 Nonetheless, despite the ubiquitous blue and green QR codes displayed across various store fronts, I managed to find one location where cash was needed: the Shenzhen subway station. Still, it's probably only a matter of time before this changes.
As I boarded my flight back to Singapore, I realised I had witnessed nothing less than a seismic industry disruption – the seamless integration of payments with social media and lifestyle services:
With payments so breathtakingly simple, the consumer experience is great. Consumers spend more and spend quicker – great for businesses.
 
The Wechat and Alipay apps are more than just payment systems. You can hail a cab, pay your utility bills, top up your mobile phone credits, buy a train ticket, make a reservation at the restaurant, order food, buy lottery tickets, give red packets, manage your wealth…the list goes on. The app has become a "one-stop shop".
 
Big data doesn't get any bigger than this. Where and when did you order that plate of pig trotter rice, and how much did you pay? Which hotel did you stay in Shanghai after your travelled there using the train ticket you booked? Tencent and Ant Financial (owners of Wechat and Alipay respectively) may know more details of your life than your spouse.
How was my experience with Wechat Pay and Alipay in China? Two words – they rocked. I could not recall using the yuan I brought from Singapore in any transaction, except in the subway stations. Did I feel a niggling undercurrent of unease with this freewheeling payment model? Of course. But more than anything else, I felt...liberated
Shawn Pang works at DBS Bank and blogs at https://spartawn.wordpress.com/. His views are not representative of the bank's.