5 Easy Ways to Convert your HDB Flat into a Smart, Green Home
BY RYAN ONG, 21 APR 2021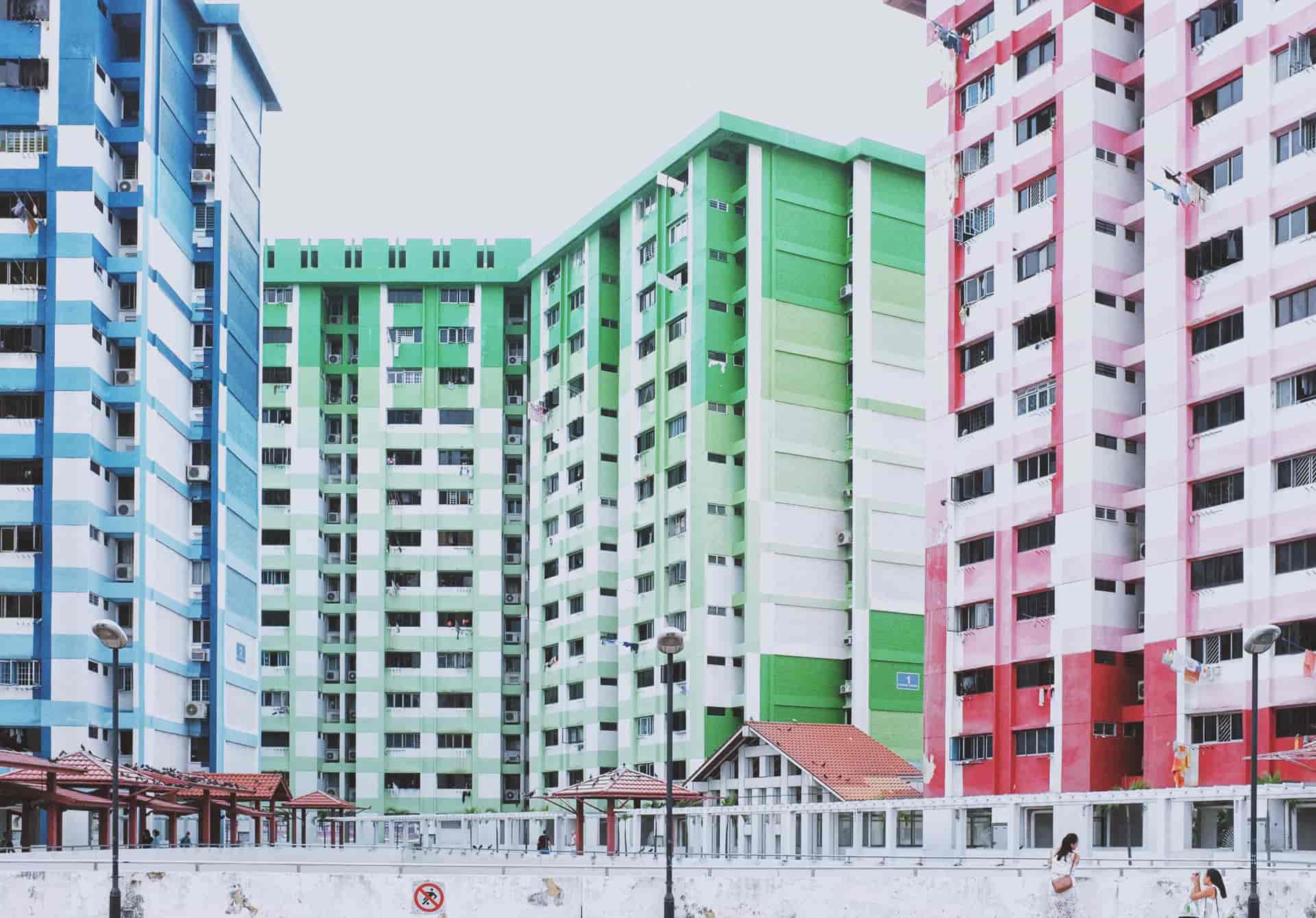 These upgrades could really make an impact to the environment, and save you some money in the long-run.
Around 81 per cent of Singaporeans live in HDB flats; so if we're to protect the environment, the best place to start is with HDB estates. The government has already kicked off this initiative, with HDB Green Towns; and the upcoming Tengah town will be one of the first places in Singapore with a car-free town centre.
However, this doesn't exclude residents in older HDB estates. Wherever your flat is located, and whatever its size, you can take these easy steps to make it smart and green:
1. Use smart lighting and air-conditioning
If you're lucky, you can get an HDB Smart Enabled Home – the first of these is Punggol Northshore, and HDB has more of them in the works. They're definitely worth checking out if you have a smart, green home.
If you can't, or already own an HDB flat, you can make your own changes. Consider replacing your air-conditioning with a smart version. These devices allow you to monitor and control the air-conditioning via your smartphone or tablet; and they also provide data on usage. This reminds you of how much you're using, thus saving on bills and emissions.
Try to alternate between using a fan and your smart air-conditioner on hotter days, rather than keeping the AC on throughout.
Likewise, smart lights allow you to incorporate motion sensors (turning on only when you enter the room), or ensuring you don't accidentally leave them on – you can turn them off with your phone, wherever you may be. Some smart lights even let you schedule on / off scenarios, such as slowly brightening as the ambient light dims.
You can also consider switching your existing lights to LED lighting. While LED bulbs can cost more, they are made of non-toxic materials are fully recyclable. This makes them a greener choice, compared to traditional fluorescent lights.
While the initial upfront costs may be higher, these devices can pay for themselves in the long term, through lower electricity bills.
2. Get energy efficient appliances
Look for the National Environment Agency (NEA) Energy Label on any appliances in your flat. Anything with four ticks and above can be considered a green choice; these consume less power, and will also translate to lower energy bills.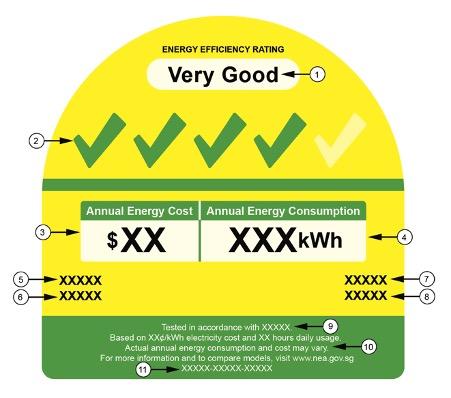 Some of the key appliances to check for energy efficiency on are:
Air-conditioners
 
Floor lamps, ceiling lamps, and other larger lighting devices
 
Refridgerators
 
Television sets
 
Washers and dryers
 
Water heaters
Other, smaller appliances can also be power guzzlers, if they're used unusually often. An example would be a computer that doesn't get turned off (e.g., if you're running a server in the home). So while the impact isn't as huge, it's worth paying attention to their energy efficiency as well.
3. Use low VOC paints in your flat
Volatile Organic Compounds (VOCs) are a variety of harmful chemicals found – to some degree – in any paint (that's part of what creates the strong paint fumes). However, many companies offer low VOC paints these days.
Low VOC paints don't cost significantly more, and contribute less to air pollution. They also speed up the whole painting process, as the fumes are not as dense, and dissipate quicker. Most forms of "odourless paint" on the market today are also low VOC paints. You can these by checking for the Singapore Green Building Product Certification (SGBP) label. This can also be checked online.
There is a slight trade-off you may have to make, however: sometimes the exact shade you want may not be available as a low VOC paint. In these instances, you may want to get the help of the interior designer - or even the help of the paint company's service crew – to find the closest alternative.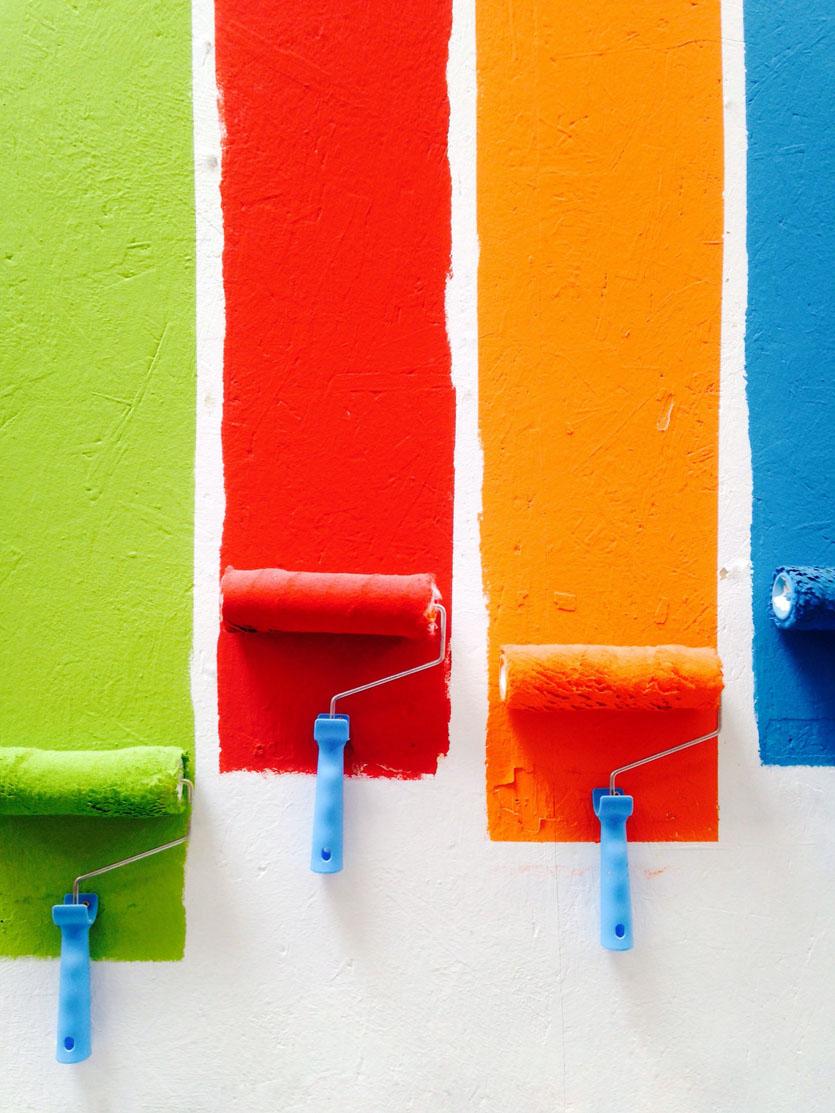 4. Minimise partitions to allow for natural light and ventilation
If you're renovating the flat, ask the contractor or designer for a lay out that maximises natural light and ventilation. You may lose a few features from doing this – such as having to remove a partition wall dividing the dining room from the kitchen, or giving up on a walk-in wardrobe.
However, maximising natural light means you use less power on lamps and other lighting devices. Even clever placement of mirrors can sometimes mitigate the need for another floor lamp. Likewise, good ventilation can minimise the need for fans and air-conditioning.
5. Minimise your water usage
You can apply for a PUB water saving kit for free. This package includes water thimbles for your taps and shower heads – through simple physics, this will provide a stronger stream of water without having crank the faucet all the way up.
You can also opt for low-flow rain shower heads, instead of traditional showerheads. These use less energy (as you need to heat less water), thus saving on bills and power consumption.
Finally, do get a washing machine big enough to handle your entire laundry load at once. It may seem like a savings to get a smaller machine; but you will end up using more water, and paying steeper bills, if you have multiple rather than single laundry loads.
A parting note on the use of solar panels
Some HDB flat owners have tried to use solar panels, to cut down their electricity bills – this is also a green choice. However, it's important to consult with HDB before attempting to do this. Large installations, which present an obstruction, are sometimes not allowed.
However, there is another alternative you can consider: you can choose a different energy provider, which offers "green power" plans. Such providers use renewable energy sources, such as solar power, to keep your home and appliances running.
Besides being eco-friendly, they may also cost less. You can switch to green utilities just by applying online; there's no need to physically install anything in your home.
Recommended for you
Based on your read
Based on similar interests
Recommended
Popular
Latest
Last Read