How much will you need to hold a wedding in Bali?
BY DBS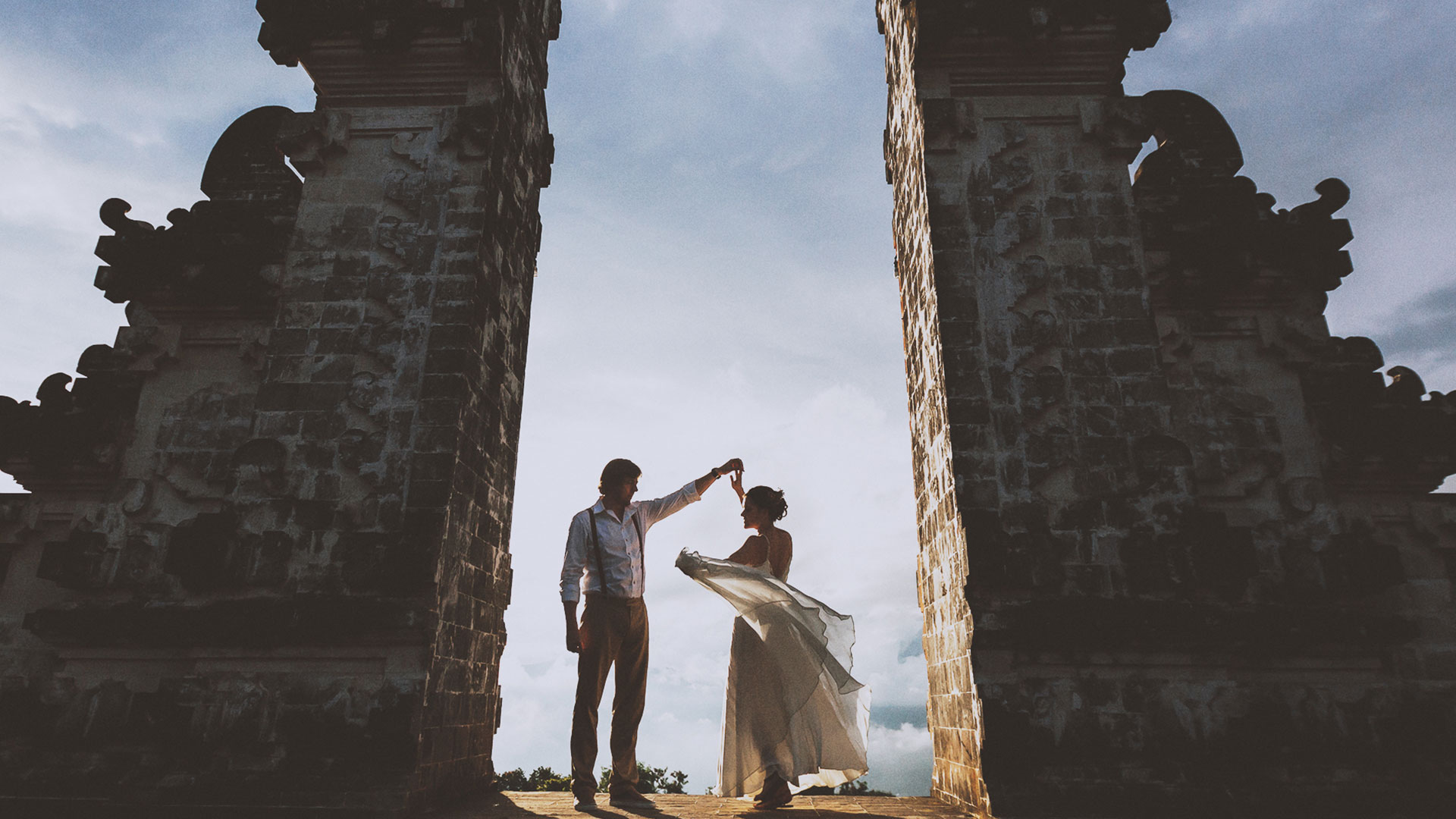 You found the dream partner. Now to make that dream destination a reality too.
Bali is the best wedding destination, because everybody's happy. Guests who want to wear shorts and laze by the beach are happy. Guests who want Insta-worthy backdrops are happy. Mums and Dads who want the comforts of great hospitality are happy and…you get it: Bali serves a wide swathe of guests.
But how much does it cost to make that dream wedding a reality?
First, the flight tickets
A flight ticket to Denpasar, Bali is typically between $210 to $260 on budget airlines, at most times of the year (this was based on checks with the most popular flight aggregators for September 2019).
The cheapest times seemed to be January ($190 to $210), while prices reached around $260 in November and December. August tended to be the most expensive time to fly to Bali, with ticket prices sometimes reaching $320.
For those of you who collect air miles, redeeming the full flight (with SIA) costs between 15,000 and 30,000 bonus miles.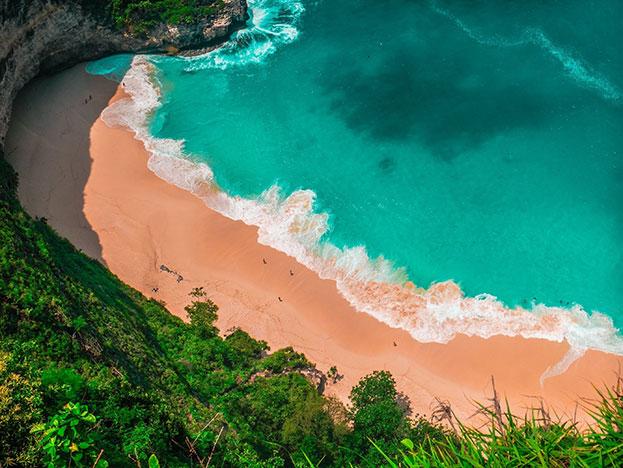 Two ways towards the ideal wedding: all-inclusive package, or hotel / villa package
There are all-inclusive packages available for Bali weddings. These package deals are managed by professional wedding planners, who settle everything from accommodations to entertainment (e.g. fire dancers if you have a beach wedding).
To be honest, Bali wedding packages haven't had the best reputation of late. The main issue is hidden pricing. For example, an all-inclusive package might advertise a cost of between $5,000 to $6,000 (the most conventional rate). But this is often a bare bones package, for which you'll have to buy upgrades.
Common issues are the photographer being on hand for only an hour (you can pay a crazy price for more), limited décor (three sad plastic roses on the altar), no alcohol included for the celebration, or – worst of all – a cheap buffet dinner.
Now, you can upgrade it to one of decent or even exceptional quality; but by the time you pay for everything, there's no way to tell how much you'll really spend. So be warned: full-package wedding planners sell Bali weddings like CBD salad places sell you grain bowls (i.e. the extras cost more than the main event).
The hotel packages
These packages typically include a venue for the wedding, food, and use of the rooms for you and your guests. Do note: the package price normally refers to the price per guest during the event. For subsequent nights (if your guests are staying another few days), they'll usually pay the standard per-night rate.
Some hotels and villas, however, will give a discounted price; and it's quite common to get up to three nights complimentary for you and your new spouse.
In terms of the wedding package, hotels tend to be a bit cheaper. As of 2019, research on TripAdvisor shows that the typical price among top wedding hotels (four and a half stars) is between $190 to $250 per guest.
There are hotels that reach as high as $500 per guest, but these are in the more touristy areas like Kuta Beach, Sanur, and Seminyak.
Note that some hotels have a "flat price" package, that also includes a cocktail bar, use of an exclusive chapel, full day photography, etc. These are often attractively priced, at $3,000 to $5,000. Some may even include up to a week's stay.
But as we mentioned above, be careful of these packages. These "flat rate" packages are often bare-bones and require "upgrades" that eliminate the potential savings.
Villa wedding packages
There's a huge pricing difference between the smaller, independently owned villas, and the bigger ones that may be run by major hospitality companies.
Smaller villas tend to cost around $200 to $300 per guest; but what you get is quite minimal. It typically includes dinner at the in-house restaurant, and maybe a nice stage for the ceremony.
Everything else – including decorations and photography – are down to your own arrangements. If you ask the villa to handle these things, they'll often outsource it to a wedding planner and charge a mark-up.
Smaller villas may not have space to cater to large numbers of guests, such as 50+ people. Call ahead, as some of them can only take numbers as low as 10 or under.
Big villas are where the iconic weddings take place. These are sometimes also called "true" villas, in that you have the whole private enclave at your disposal; it can include private stretches of beach, multiple pools, and landscaped gardens.
Some of these villas, such as The Phalosa in Seminyak, or Villa Barujimbar in Sanur (Mick Jagger was married here) are what every couple dreams of when they envision a 'Bali wedding'. Expect to pay at least $1,200 to $1,500 per guest. This excludes the local village tax, which is typically around $800 to $1,000, to hold your wedding.
In addition, most large villas require at least a three-night minimum stay, after the wedding.
Oh, and the price we mentioned doesn't include the fee for holding your wedding there. Most big villas charge an additional 1.5 times the nightly rate for functions; so your $1,500 per night villa probably has a $2,250 fee.
None of this includes food, entertainment, or other costs.
What about services?
The prices of services vary greatly, but we have some ballpark figures. Note that if they seem high, it's because prices get jacked up the moment you say "wedding". Be fair now, you know that happens in Singapore too.
Most hotels/villas provide buffets at between $35 to $60 per head. A 50-person wedding might come to about $2,500 for a decent spread, which is still way cheaper than a ballroom wedding okay. But note that this cost excludes alcohol, or fancier drinks besides fruit punch.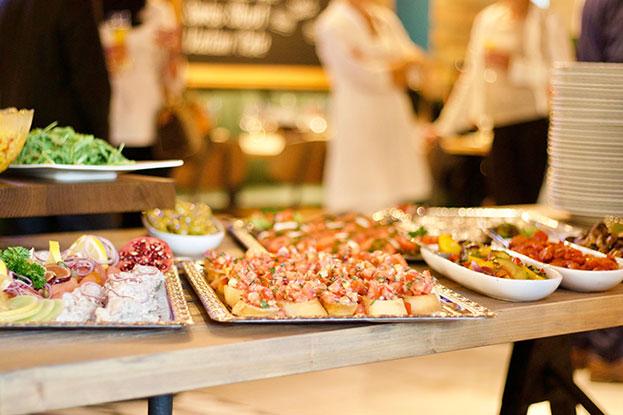 Live bands are abundant in Bali, and it's advisable to use one from the nearest village (if you are staying in a villa). This is because the staff will typically know who the better / more reliable musicians are. A live band will typically set you back $500 to $600 for the whole occasion.
Generator, tent, and lighting crews may be needed for tents along the beach (if you're also having the altar and dinner on the beach). Wedding planners will tack on anywhere between $1,000 and $1,500 for this but sometimes the villa / hotel includes this as part of the deal.
Professional photographers in Bali typically charge around $2,000 to $2,300 for the whole day (note: whole day = typically eight hours). There's a lot of trepidation about hiring unknown/tested photographers for what some see as the biggest day of their lives, so just be sure you've done due diligence to review their portfolios and suss out verified online reviews before you hire them.
Should you include your guests' stay in the pricing?
Note that when a package says it "includes X nights", that often refers to you – the couple – and not your guests.
Generally, most couples pay for the flight tickets of at least their in-laws for around three nights' of stay (you can try to negotiate a discount with the hotel / villa). Beyond that, you may have to budget for immediate family members such as grandparents, or non-working siblings.
As for other guests like close friends and extended family, couples can expect them to foot their own flights and accommodation, but don't be offended or press for reasons if some of them turn down the invite. Not everyone will be able to afford the trip even if they'd love to be there.
There's no single price to easily give you for a Bali wedding
From the above though, we can make out some loose ballpark figures. A small wedding at a hotel will range from about $5,000 to $7,000. A wedding at a true villa will easily reach $25,000, at a modest estimate. This is just for the event, without factoring in a longer stay afterward, or extra guests you're paying for.
That's not cheap; but in all fairness, neither is a wedding in Singapore, where the lower range of costs is around $33,000. Time to pack those bags.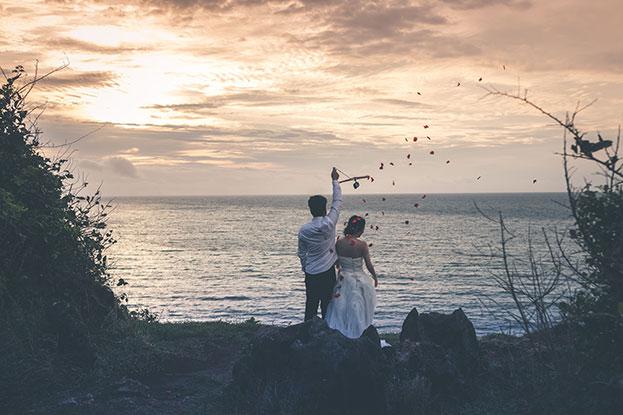 Recommended for you
Based on your read
Based on similar interests
Recommended
Popular
Latest
Last Read