With F&B and retail businesses impacted during these Covid-19 times, local enterprises are getting creative from offering freshly brewed coffee delivery to DIY craft kits. For some, the need to adapt and thrive is even more pressing. They not only need to meet their bottom line, but also sustain the social missions their businesses are built on, to continue supporting those in need.
In these two-part series, we feature some businesses you can consider supporting. By doing so, you also support their larger social mission to do good!
For that healthy midday treat
Boxgreen
Boxgreen curates and delivers healthy and natural snacks. A portion of its proceeds goes towards empowering ex-offenders through training programmes and employment opportunities.
Feeling the urge to snack while on a Netflix marathon at home? Turn to some healthier options by stocking up on Boxgreen's nutritious snacks.
The social enterprise has just launched a Stay Home Nibbles Bundle that offers a healthy alternative to junk food, with each bundle packed full of proteins, nutrients and tasty goodness. Or, there's its Happy Healthy Gift Bundle, which includes snacks rich in antioxidants, vitamins and minerals to keep our immune system strong.
Select your snacks here.
"We see an increasing number of consumers/companies writing in to ask for healthier snacks and juices that have ingredients that are known to boost immunity," said co-founder Walter Oh, adding that the company has put together care packages for these requests.
"We have also pushed out gift vouchers for businesses who would like to send some snacks to their employees at home to encourage them during these tough times."
Did you know?
Social enterprises Bettr Barista, Foreword Coffee and Boxgreen had earlier in March partnered DBS to offer free drinks and snacks to healthcare workers, our frontline heroes in the fight against Covid-19.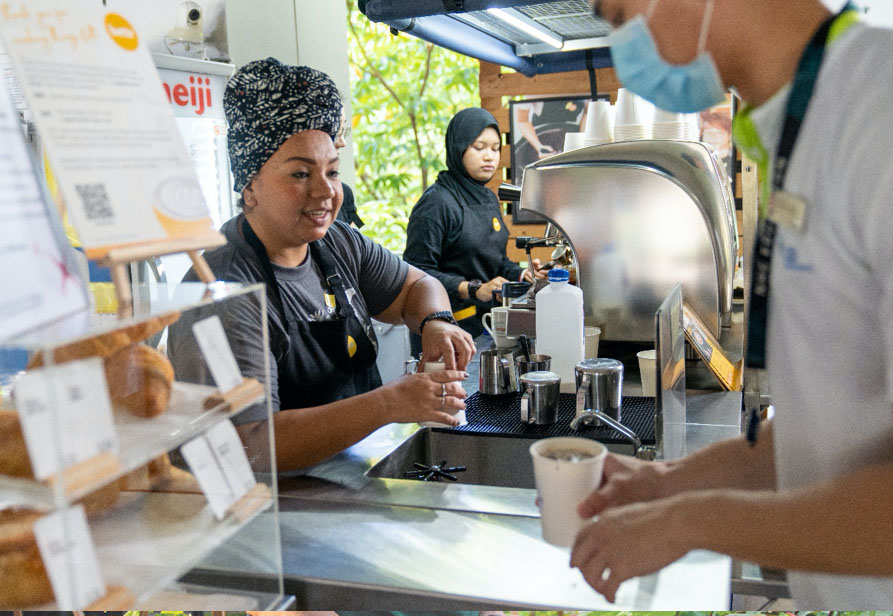 Oh My Goodness!
Oh My Goodness! seeks to make delicious gluten-free and dairy-free baked goods accessible and affordable. Today, its operations team is made up exclusively of ex-offenders and persons with intellectual disabilities.
Stay home, stay safe! To encourage customers to stay home, Oh My Goodness is offering free delivery for the month of April.
Its website now hosts its entire grocery-friendly range of gluten-free and vegan goodness (dark chocolate cake, lemon-raspberry cake, pumpkin spice bread ... the list goes on!). Can't decide what to get? You can order a range of individual slices too! Check out its menu here.
A gift for yourself and others
Bloomback
Bloomback seeks to empowers marginalised communities with skills training and employment. It also re-purposes flowers into bouquets for beneficiary organisations, such as elderly homes and hospices.
Know someone in need of cheering up? Send them Bloomback's unique and beautifully preserved roses, which look and feel just like fresh flowers but can last longer and are more sustainable.
Or, if you are looking for a way to occupy the children at home, Bloomback has introduced a new range of stay-home DIY craft kits suitable for ages 4 and above. Create floral domes, buckets, frames and more. Check them out here.
EDEN+ELIE
EDEN+ELIE is a design-based enterprise that seeks to bring work to those unable to enter the regular job market due to circumstances, such as poverty, disability or care-giving responsibilities. It trains individuals to become artisans in the craft of beadweaving.
Feeling a tad down from being cooped up at home? Cheer yourself up with a little treat. EDEN+ELIE is offering a 15% sale of its best-selling unique handwoven earrings. Shop guilt-free knowing your purchase helps the jewelry brand continue supporting its artisans, who are adults with autism.
Check them out here.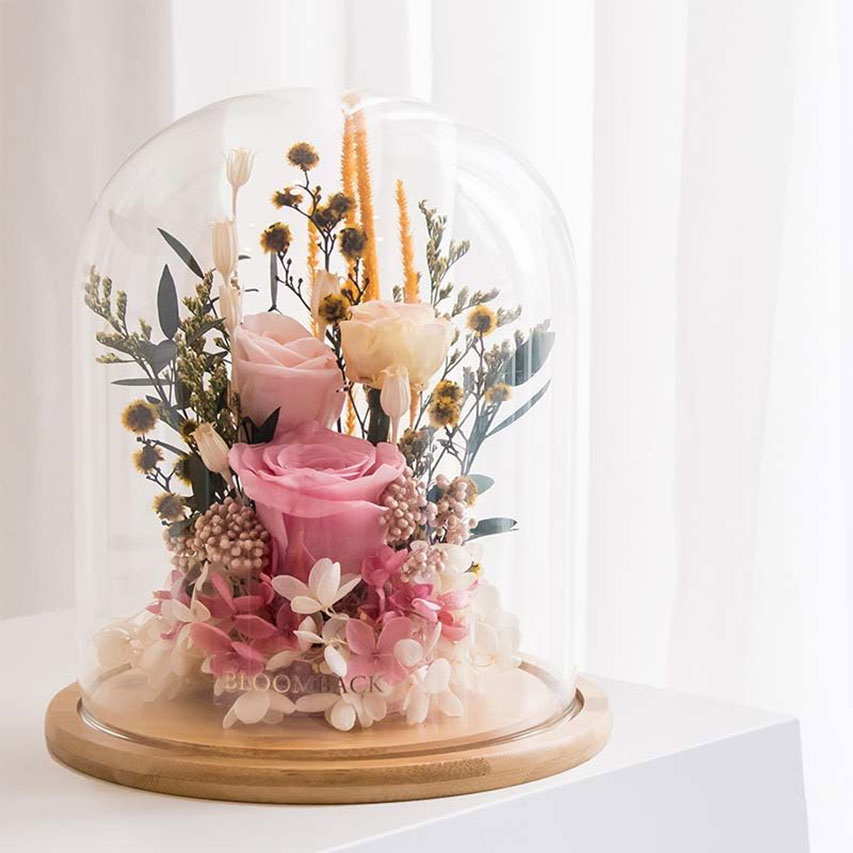 "Eden+Elie supports 10 artisans who are adults with autism, who have been steadily, meticulously and faithfully producing our jewelry for the past few years," says founder Stephanie Choo.
The social enterprise continues to support its artisans, even though their workspace has been closed and they are unable to work.
"We hoped to keep them working in order not to break their routines. But given the enhanced restrictions (and being considered a non-essential business), we had to eventually shut the workspace down," said Stephanie. During the earlier weeks of the Covid-19 outbreak, the artisans were shifted to staggered shifts and workspaces were rearranged for greater social distancing.
"Our commitment to their (our artisans') long-term well-being remains the same. And we look forward to their return when this season of isolation is over.
DBS Foundation supports social enterprises through various ways, including grant funding and capacity building, so as to help bring about positive social and environmental impact in the community.
Calling all social enterprises
Are you looking to expand your capabilities, extend geographical reach or deepen social impact? Apply now for the DBS Foundation Social Enterprise Grant!
In addition to funding, Grant awardees also receive business and mentorship opportunities to scale up and build business resilience, especially in today's challenging environment.