Solar panels to power your home? Here's what you need to know
BY CHRISTEL GOMES, 31 JAN 2022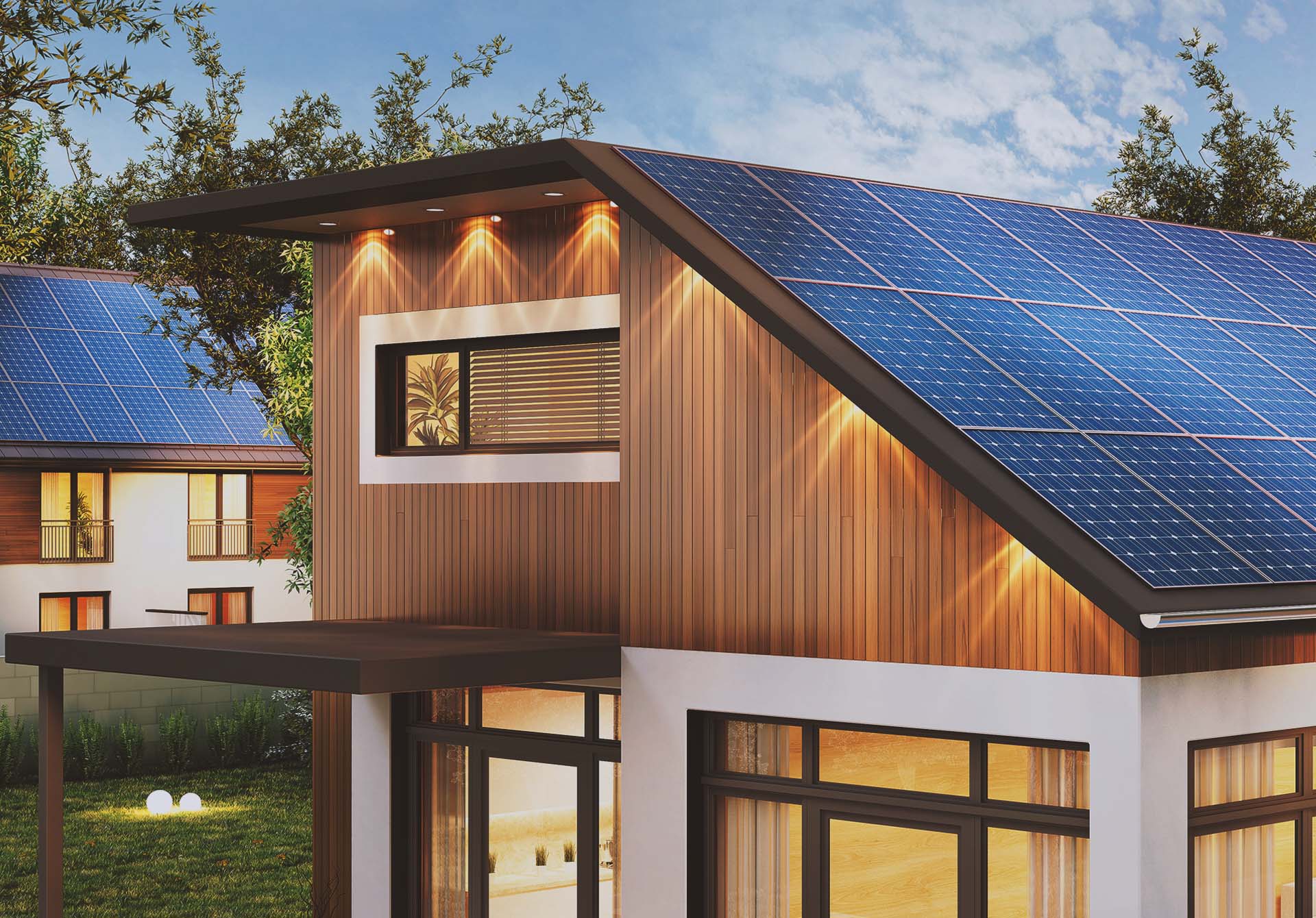 From permissions to costs, here's a handy guide if you're considering installing solar panels for your home.
With the production of electricity being among the largest source of emissions, perhaps leaving the air conditioner on for hours on end (hello, work from home) comes with more than just a twinge of guilt. And if the environment is not your top-most concern, there's also the electricity bill to look forward to. 
So what if you could tap on solar energy to help make up some of that electricity usage instead? Solar is widely known as one of the most efficient forms of "clean energy", which is renewable energy generated with zero emissions. Solar energy is also "green energy", which is energy harnessed from natural sources.
Since Singapore gets sun year-round and energy costs are rising, switching to your own solar power source certainly seems like a good idea – you'd be doing your part for the planet and saving on electricity bills long term. But how feasible is it for an individual homeowner to install his/her own solar panels? And how does one go about doing so? We find out.
Am I allowed to install solar panels?
It depends on whether you have access to private roof space suitable for panels. In other words, if you live in a landed property or condo penthouse, the answer is yes!
If you live in an HDB flat, there's probably not enough suitable private space for any installation to power anything more than a couple of desk lamps since you are not allowed to use the common areas.
If you happen to have a unique set up that does afford you more-than-usual private space, you will need town council permission. As yet, there are no rules against installing solar panels inside your house, so technically it's possible … but likely impractical.
How much will it cost?
On average, the cost of solar panel installation by an expert in Singapore ranges from SGD 10,000 to SGD 50,000. Solar AI Technologies, a company that analyses rooftop solar potential, estimates savings, and provides solar-related consulting services in Singapore, for example, lists the average price for a terrace house at SGD 18,000 and a bungalow at SGD 36,000.
Is it worth it? If you do have ample roof space, and you plan on having them long term – probably yes!
According to Sembcorp, a landed property with panels producing 1,200 kWh per month in solar power but which has a total household electricity usage of 2,000 kWh, could see average savings of up to SGD 60,000 after 25 years.
Solar AI Technologies says it typically takes seven years to break even on installation costs. Depending on your electricity usage, some homes break even in as quickly as four years and solar panels, if set up by experts, usually have a 25-year warranty.
Can I DIY?
You could, especially if you live in landed property –  you wouldn't need to apply for planning permission unless you're 1) using the space under your solar panels commercially, 2) live in a conservation area, or 3) intend to install elevated solar panels (one meter or higher above your roof).
You will, however, need a licensed electrical worker's endorsement of the system you set up. So unless you have the know-how, you'd probably be better off engaging a professional who is familiar with safety standards and building and electrical rules. 
If you are a condo penthouse owner, the managing body of your building (MCST) also needs to approve your plans to install a solar panel system. Unfortunately, selling excess electricity to the grid is not allowed in condos, so your savings may be less.
What to expect during installation
Installing solar panels is actually not that complicated a process – according to solar company SolarPVExchange that provides end-to-end installation services, a system could be installed in as quickly as two to six weeks, depending on the structure of your house and location of solar panels.
The set up will involve installing structures such as rails to mount the panels to your roof. Once the panels are installed, they will be connected to the photovoltaic system and a solar invertor, to convert direct current from the panels into the type of electricity used in your home.
Keen on solar power without installing panels?
If you are a HDB flat owner or simply aren't interested in the fuss of installing solar panels but still want to reduce your carbon footprint, you may consider choosing a "green electricity plan", which, in Singapore, either refers to energy generated by solar power or energy that is carbon neutral.
You can check out green electricity plans here on the DBS Home & Living Marketplace. 
Recommended for you
Based on your read
Based on similar interests
Recommended
Popular
Latest
Last Read