Planet-friendly chocolates and ice creams are better than they've ever been
BY ANNETTE TAN, 20 DEC 2022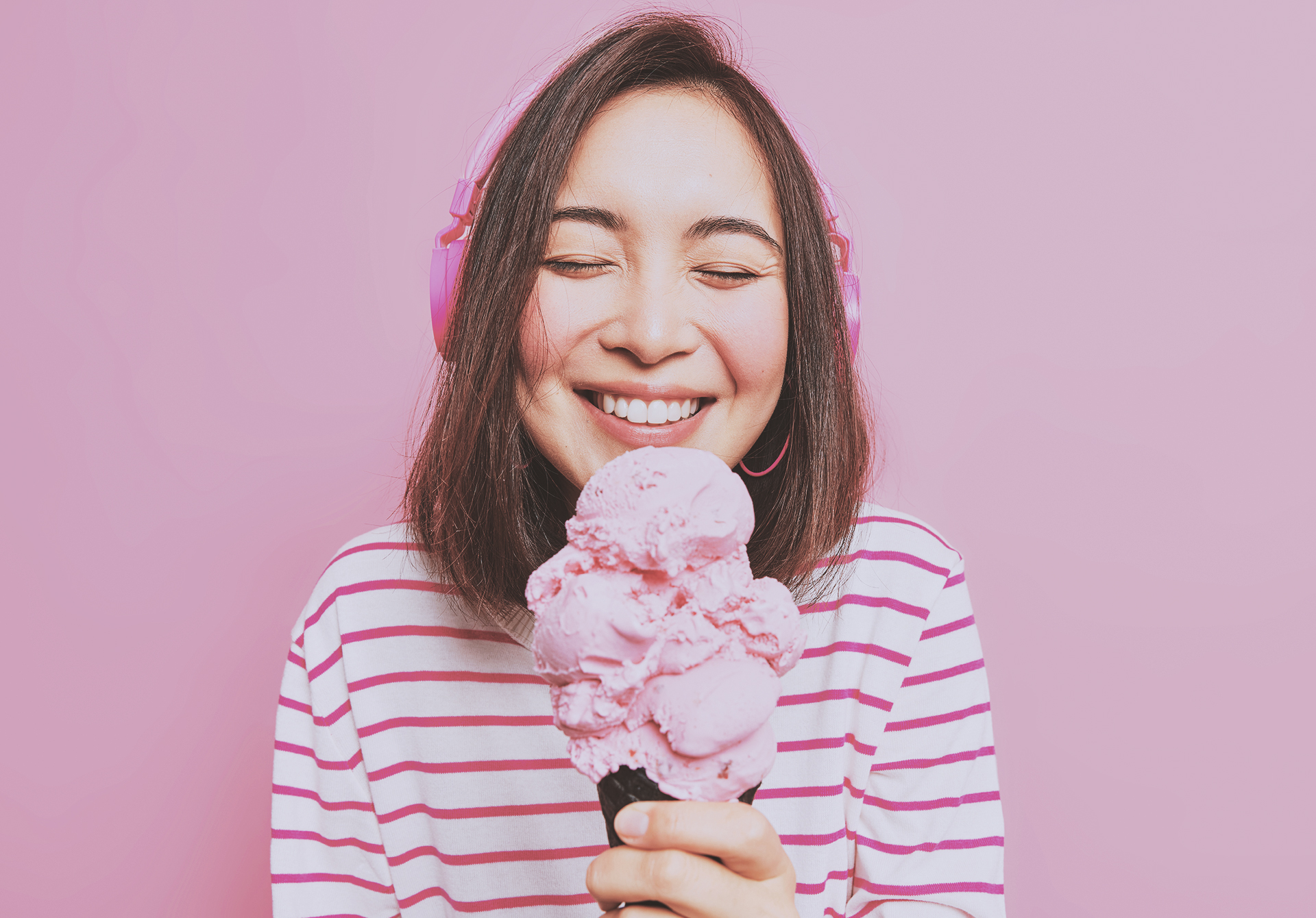 Living more sustainably no longer has to mean giving up top-notch desserts now that a new generation of animal milk substitutes are really hitting the sweet spot
Almond and oat milk may be good with your morning coffee, but if you've ever tried substituting nut milk for dairy in your favourite dessert, you may have discovered that they are far from interchangeable. Vegan milk needs the rich texture of cow's milk to be favourable for making good desserts. To wit: Non-dairy ice creams tend to be distinctly thinner than their dairy counterparts. And for a long time, dairy-free chocolate was marked by a dry, grainy texture that is as satisfying as real chocolate left to crystallise on forgotten shelves.
Happily, the technology for producing plant-based milk substitutes has matured significantly. Those on a vegan diet or simply trying to reduce their carbon footprint without giving up their favourite sweet treats can now find succour in the likes of Callebaut NXT. Touted as the next generation of chocolate, Callebaut NXT is made with sunflower lecithin and chufa or tiger nut. Together, these ingredients yield the creamy mouthfeel of dairy milk and impart a satisfying richness to the resulting chocolate. The bonus: chufa is grown widely and easily across the world with significantly lower carbon emissions compared to cow's milk.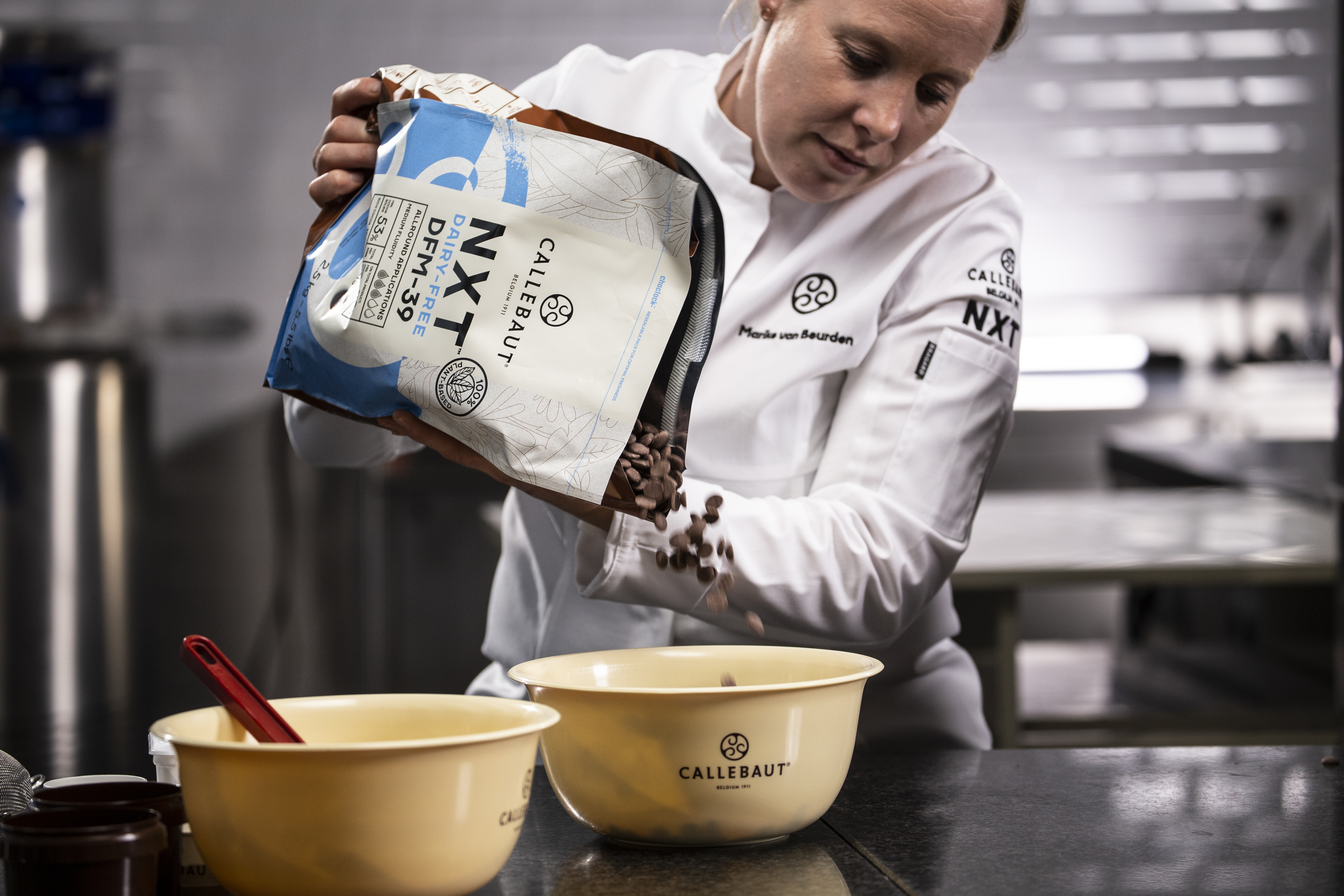 Similarly, Valrhona — which, with Callabaut is the top choice among pastry chefs — has introduced Amatika Vegan 46% chocolate made with almonds, sunflower lecithin and cocoa beans from Madagascar.
Milk beyond plants
Companies like Perfect Day have now hacked the milk game so well that Coolhaus, the LA-based brand of ice cream made with Perfect Day's animal-free milk, has achieved cult status.
What is animal-free milk? Unlike the botanically derived milk that other companies make, Perfect Day's uses microflora fermented with water, nutrients and sugar to make a pure animal protein without touching the animal. The protein is then separated from the microflora, filtered, purified and dried to yield a pure protein powder that is used to make things like milk, cheese, yoghurt, and yes, ice cream.
Coolhaus debuted in 2009 as a food truck at the achingly hip Coachella Valley Music Festival. With celebrity fans like Zendaya, Jessica Alba and Reese Witherspoon, it shot quickly from kooky food truck to sought after international brand. Those who have tried it agree that whether or not you are on a plant-based diet, Coolhaus' ice creams are undeniably calorie-worthy (they are now available in supermarkets islandwide).
Where else can one get excellent planet-friendly ice cream and chocolate treats in Singapore? Here are a couple to start with:
Plant-based ice cream parlour Kind Kones churns out a raft of rotating flavours like Black Forest, Pistachio Kulfi, and Almond Brittle Fudge made from a base of coconut, cashew or almond milk. It recently introduced a Double Chocolate Brownie ice cream using NXT Dark Chocolate that's full-flavoured and as satisfying as its dairy counterpart.
At Mrs Plump's, not only are there dairy-free ice cream options, but others that boast superfood ingredients such as in the Keto Acai Berry, Chocolate Kale, Vanilla Chia, and Vegan Banana Dates ice cream. In place of sugar, the confections are sweetened with agave nectar.
Popular oat milk brand Oatly recently released a line of ice creams made with its signature dairy-free beverage. Available on Redmart and at selected Fairprice Finest outlets, they come in six flavours that are dairy, lactose and soy-free.
Another well-loved homegrown gelateria is Momolato, which supplies its creamy wares to some of the country's finest hotels, restaurants and cafes. Stand-outs among its vegan offerings are the Watermelon Soursop, Chocolate Pu'er, Purple Sour Plum, and Yuzu Lemon with Rose Lychee.
Roa's Midnight Grand Chocolate Cake, a stunner comprising dark chocolate sponge and dark chocolate ganache anointed with gold flakes and Moroccan rosebuds, is what launched baker Jane Tan and her Roa Cakes to popularity. Her entire range of chocolate cakes is made without gluten, soy, nuts or animal products. Instead they rely on the likes of brown rice milk, avocados and psyllium husk to enrich them.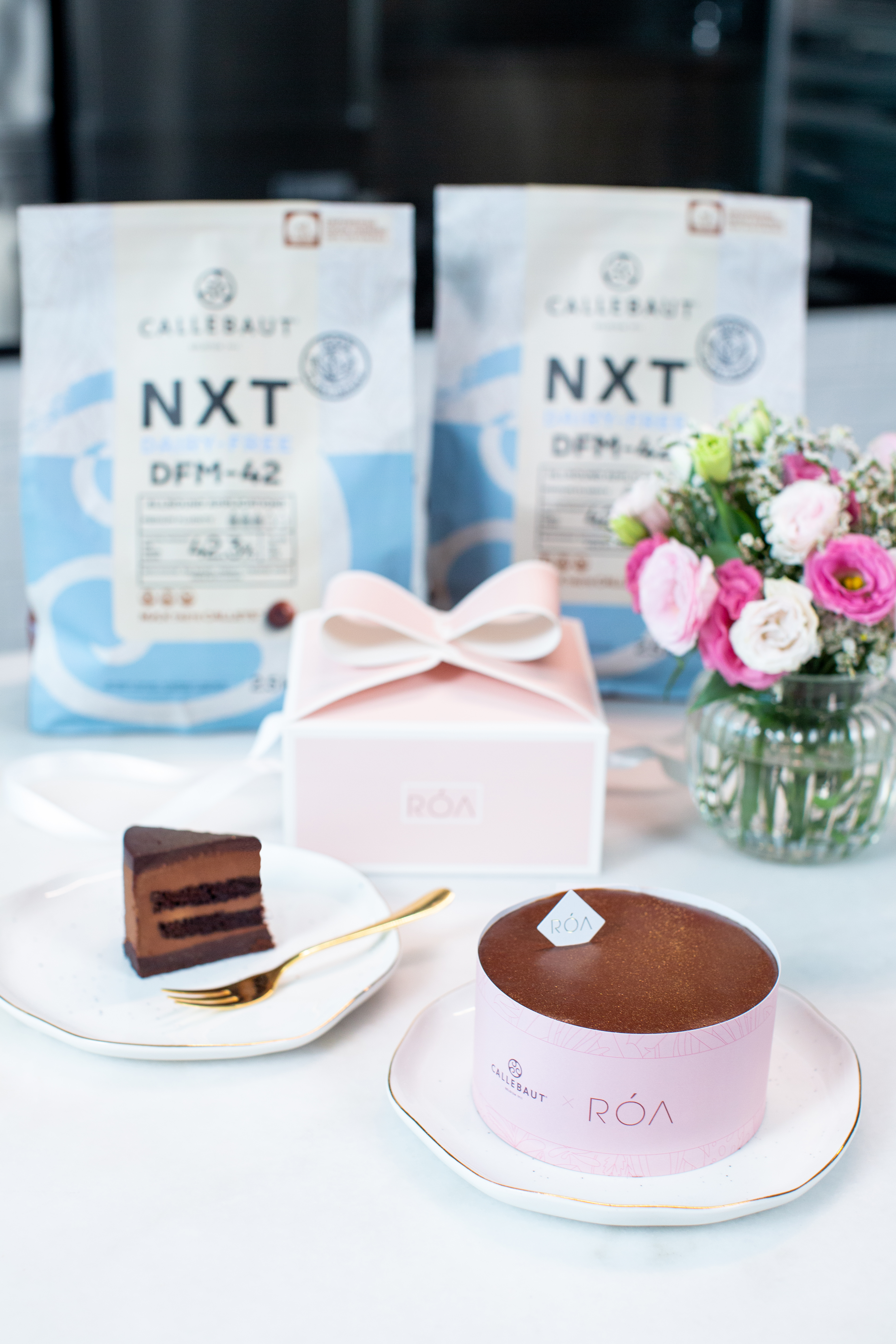 At Oh My Goodness!, a bakery that also eschews the use of gluten, dairy, eggs and nuts, you can get Vegan Oat and Buckwheat Chocolate Chip Cookie Dough and Vegan Rosemary and Dark Chocolate Shortbread Cookie Dough to bake fresh at home. It also makes a mean Signature Dark Chocolate Cake.
So if you're after something sweet but cutting back on dairy, there's a whole new world of desserts waiting for you. While they might start off as substitutes "for the real thing", the unique tastes and flavours might have you coming back for more, and never needing another emission-heavy treat.
Recommended for you
Based on your read
Based on similar interests
Recommended
Popular
Latest
Last Read