Keeping your mind and body healthy: how an Olympic Champion does it
BY CARINA KOH, 20 DEC 2021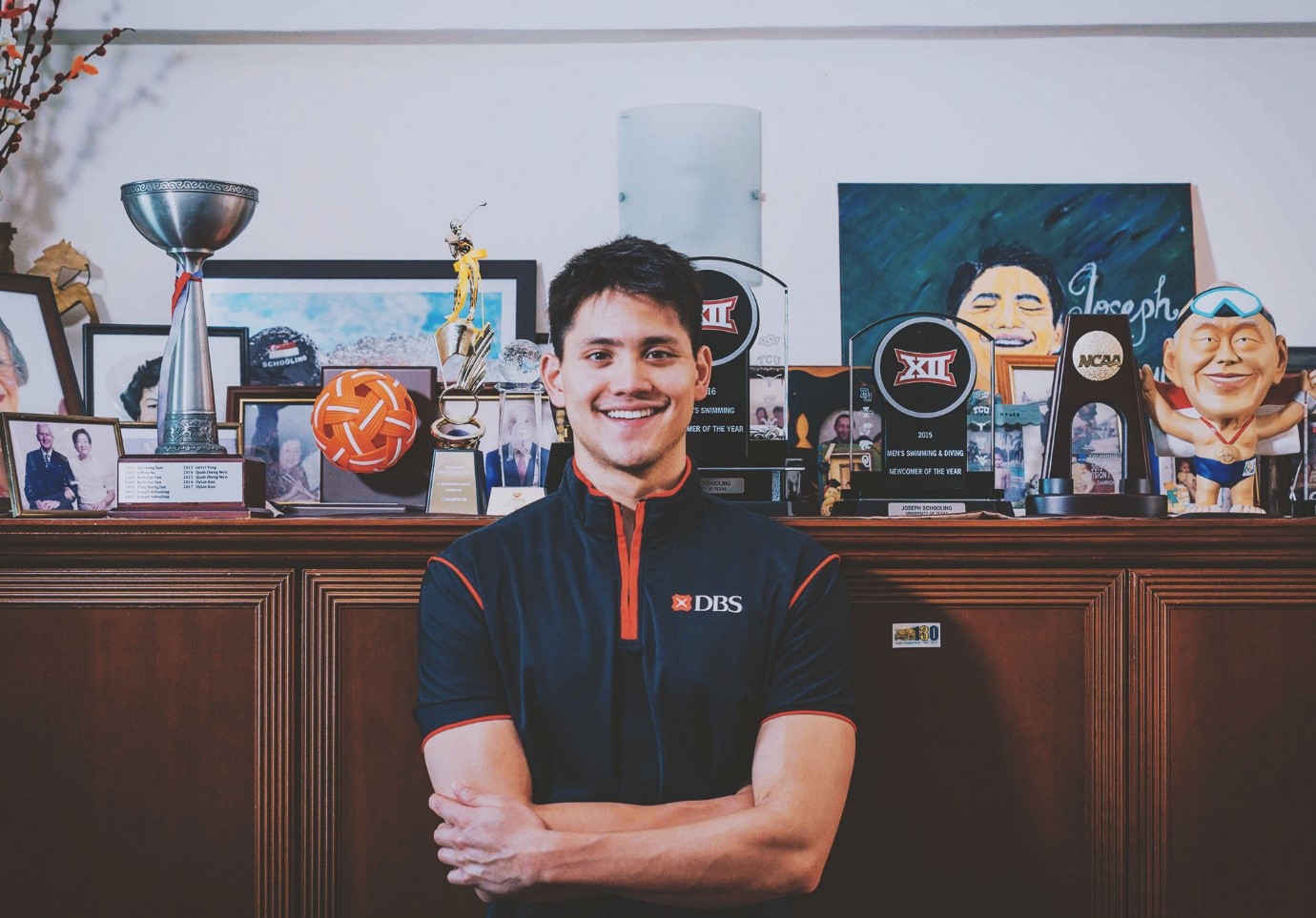 Olympic champ Joseph Schooling, like many of us, had a tough 2021 and all under public scrutiny too. Still, he soldiers on
As the holiday season approaches, let's use this time to take a breather and work on our mental and physical health, so that we can begin 2022 on a purposeful and empowered note.
Who better to ask for tips than Olympic champ and DBS partner Joseph Schooling? The swimming sensation tells us that he is currently spending some much-needed time with his family and friends and using his me-time to hone his golfing skills.
He's preparing to compete in the Asian Games in 2022, which will be held in Hangzhou, China, in September and in between, he will be serving the country by undergoing his mandatory National Service (NS) duties. 
We catch up with him for a quick chat, and find out how he is keeping his mind and body healthy during this time:
Hi Joseph! How have you been doing?
I'm feeling better; I'm back in the pool training. I'm glad to be home after being away. And especially at a time like this, my family needs me and I want to be here for them.
How are you staying strong during this time?
I think there have been more ups and downs in the last five years than I've had to face in the 21 years of my life before that. It's been a challenge that has been frustrating and tough at times, but I look back, [and] in hindsight, I wouldn't have it any other way.
I think things do happen for a reason and at the end of the day the people that persevere the most are going to be the ones that come out on top. So never give up, just keep doing you, be who you are. You can't really control much more than that, so why worry about it?
What are your top tips on how to keep motivated and maintain a resilient mindset?
It is very important to enjoy what you do, find something that truly makes you happy because everything that we do, including in sports, is all about the long run, it's all about the big picture.
You can be gung-ho about something for one to two weeks, maybe a couple of months. But that initial passion is going to run out if you don't actually enjoy what you're doing, no matter how good you are.
So I say, find something you're good at and pursue it to the best of your ability. You don't have to be the best in the world but you will surely want to see what your boundaries are, and push those boundaries.
Other than that, [having] a strong sense of identity is key. You need to know who you are outside of that sporting arena. At the end of the day, I have a wonderful family, I've got great people around me, I have friends that care for me, and [it doesn't matter to them] how I do in the pool.
Yes, there are people who judge me by my achievements but I've come to realise that I don't have to place so much value on these people who don't know me. Everyone is entitled to their own opinion. This is something I have had to internalise and truly process, and the older I get the more this hits home.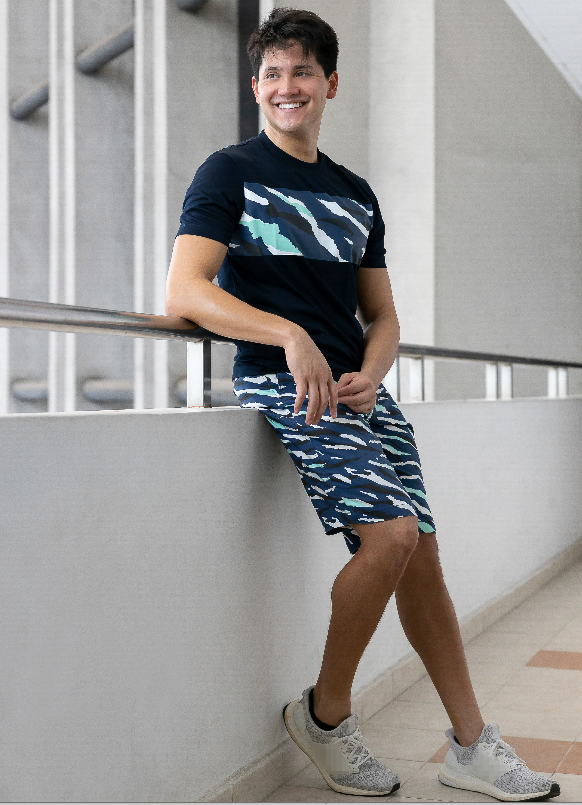 How have you been keeping healthy?
The pandemic has given me a lot of time to think of what I can do to try and get even better. What I've come to realise is that just because we can't do the things that we normally do during these strange times, it doesn't mean that we can't look at other ways to get better. 
Training didn't stop for me. My coaches provided me with a detailed fitness plan to ensure that our training is not impacted. Our usual training consists of pool and land sessions so even if we had some restrictions on use of pools, it was no excuse to put a pause on our training sessions on land.
My strength coach, Clint Martin, and I also came up with a fitness app – Schooling Sport. There are workouts and training plans ranging from running to yoga that are available for all users across all levels. Our goal is to introduce workouts that are key to an active and healthy lifestyle. There are also selected workouts where I will be coaching and guiding users personally through the sessions.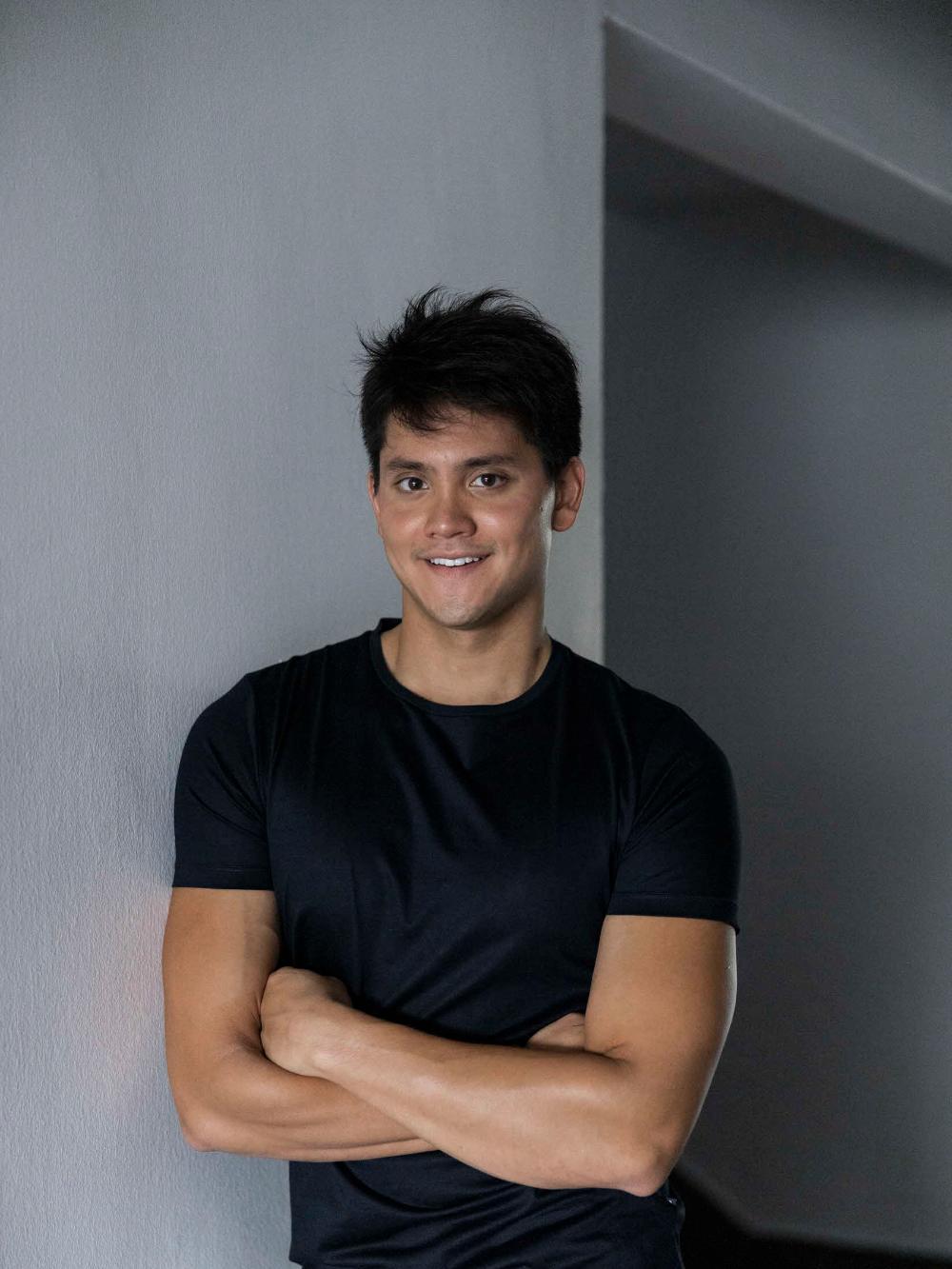 Do you have any tips for people with little or no training equipment at home?
Through the years, I've learnt I don't need tonnes of equipment or a gym to train. All that's needed is commitment, perseverance, and effective training to get the best out of my body.
The first and most important step to take is to start moving. That's half the battle won. Then, take your time to explore what works for you and how best to get the most out of your exercise programmes.
What are some ways we can improve our daily routine, that doesn't involve the gym?
Most people would tell you that eating well and getting adequate rest is key to a healthy lifestyle. However, it is not as easy to put it to practice.
To me, moderation is key. You don't have to forgo the Chai Tow Kway (fried carrot cake) forever, but it will do you good if you can give it up eight out of 10 times when you have a craving for it. 
It's also important to find something that truly makes you happy. It could be a hobby or spending time with people who matter. Doing things that I like and spending time with the right people helps ground me and keeps me calm.
Recommended for you
Based on your read
Based on similar interests
Recommended
Popular
Latest
Last Read