DBS has been deeply immersed in furthering our digital transformation agenda. This includes embarking on a comprehensive and holistic mission to changing the culture and mindset of staff, re-architecting the bank's technology infrastructure, and leveraging Big Data, biometrics and artificial intelligence to reimagine banking.
DBS Asia X (DAX) is a space where we collaborate with start-ups and the broader fintech community to reimagine, inspire and create the future of innovation.
Located at the Sandcrawler Building in Fusionopolis, DAX is at the heart of Singapore's start-up ecosystem. With full access to project pods, journey rooms, agile co-working spaces for up to 100 people, innovation showcases and recreation areas, residents at DAX are free to go to their favourite spots for away-from-desk conversations. The 16,000 sq ft environment also houses an auditorium to hold informative talks and workshops.
Tallying a traffic count of more than 30,000 since its launch in November 2016, DAX entered its second year with a stronger focus on fostering collaboration across different communities of bank employees, fintech start-ups and social enterprises. Nine community programmes incorporating new installations to the space were introduced in 2018.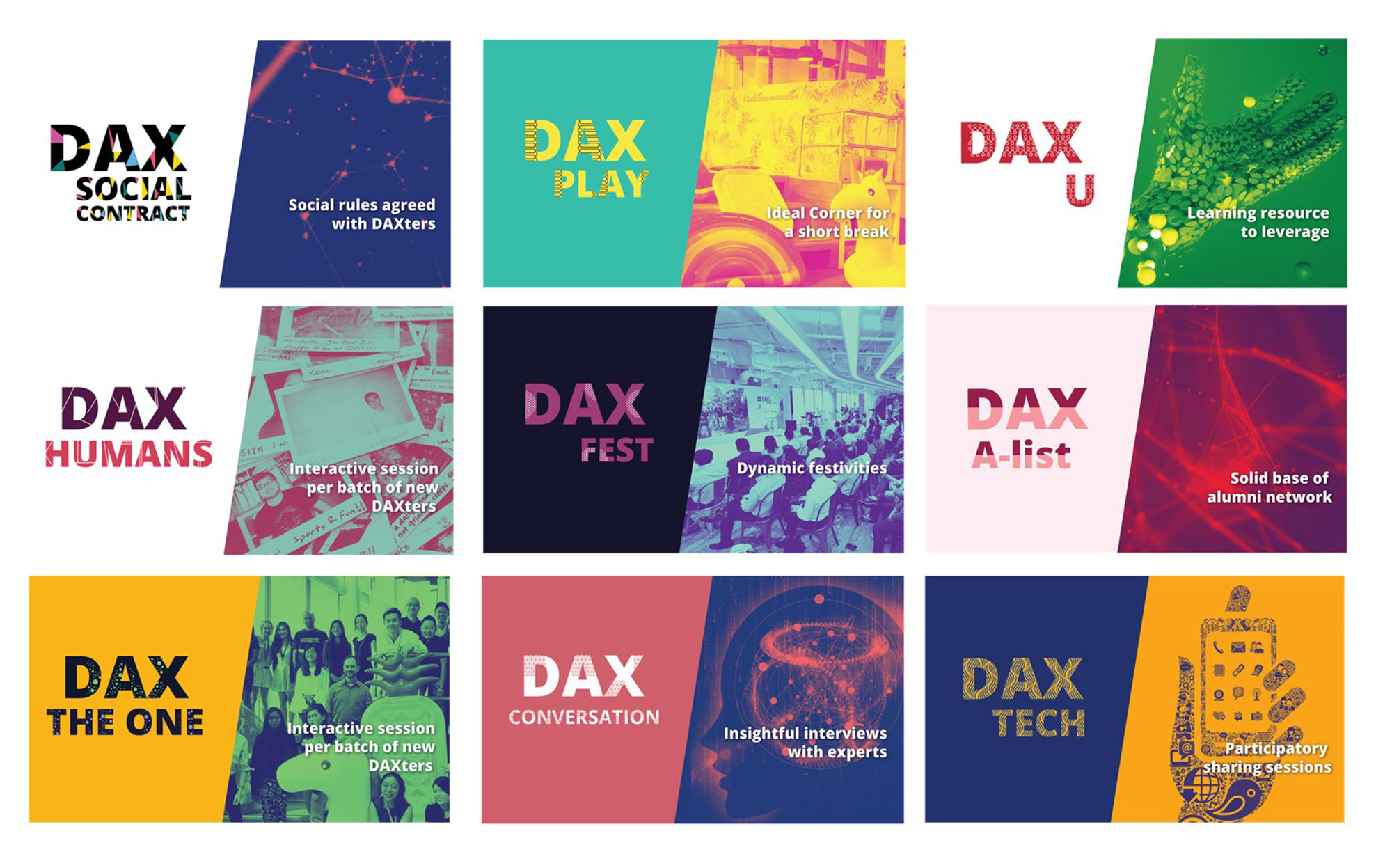 So what's new?
DAX Social Contract
New DBS employees, start-ups and social enterprises who move into DAX are invited to participate in a series of onboarding programmes, such as DAX Social Contract. It is the first touch-interactive onboarding experience at an innovation centre in Singapore that promotes innovation value and behaviours through gamification.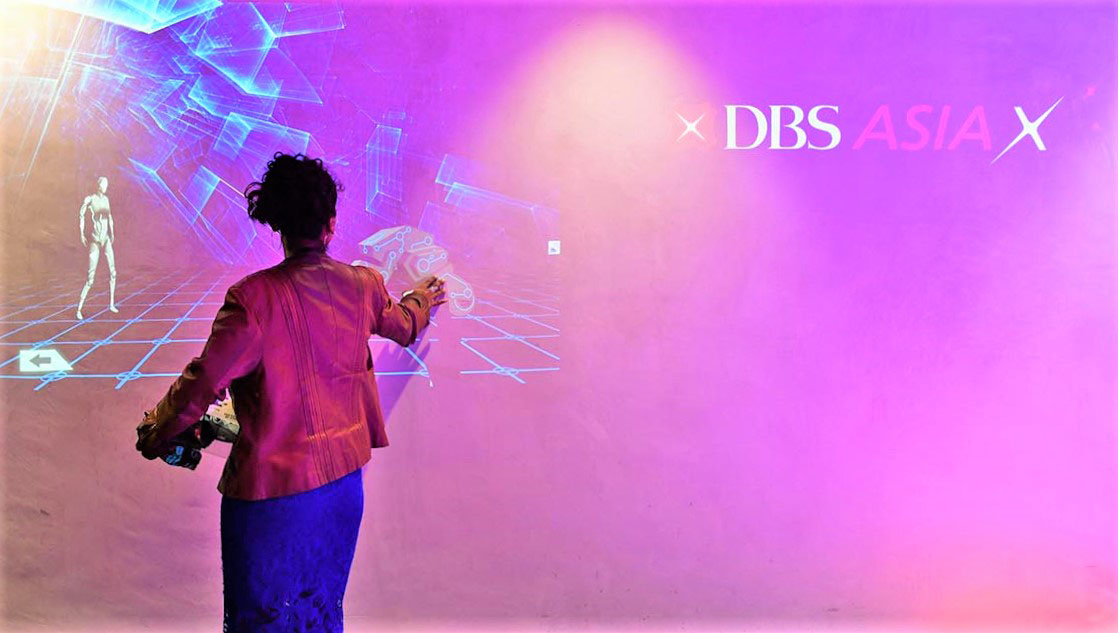 The immersive multi-media display at the entrance of DAX consists of a battle scenario, where the hero character DAX Bot is activated to defeat technology giants. The residents collect virtual gems from their battles and agree to 10 codes of conduct. They eventually earn their access into DAX after their profile photos are taken and beamed onto the wall as a rite of passage.
Humans of DAX
The wall art installation Humans of DAX is the second phase of the onboarding process. Residents who complete the DAX Social Contract are invited to commit to values and behavioural traits that resonate with them.
Residents will place their photographs on the installation and use yarn to connect words (e.g. Explore, Transform, Experiment) that reflect their commitment to work with the larger innovation community. Red yarn represents those who are still currently working at DAX, while grey represents those who have graduated, or left the innovation centre after completing their projects.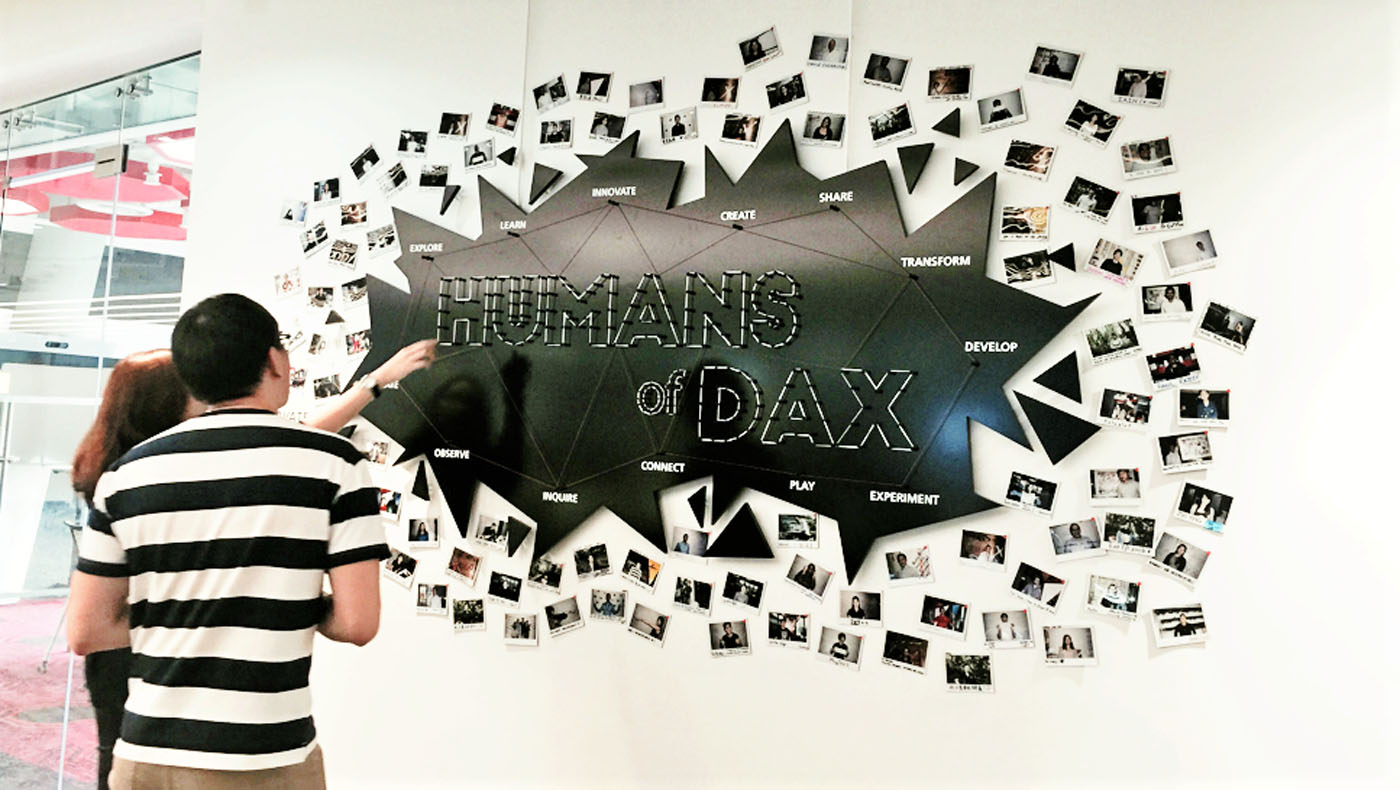 Apart from its aesthetic value, the installation allows DAX to track the more popular innovation values that are going to change behaviours.
DAX U
Consisting of curated curriculum about innovation in different fields, the series offers DBS staff and the innovation community additional learning resources. Topics ranging from technology in animation to photography will be shared via brown bag sessions and mini-workshops. The programme will also introduce more lifestyle-centric content to reflect the bank's refreshed brand promise to Live more, Bank less.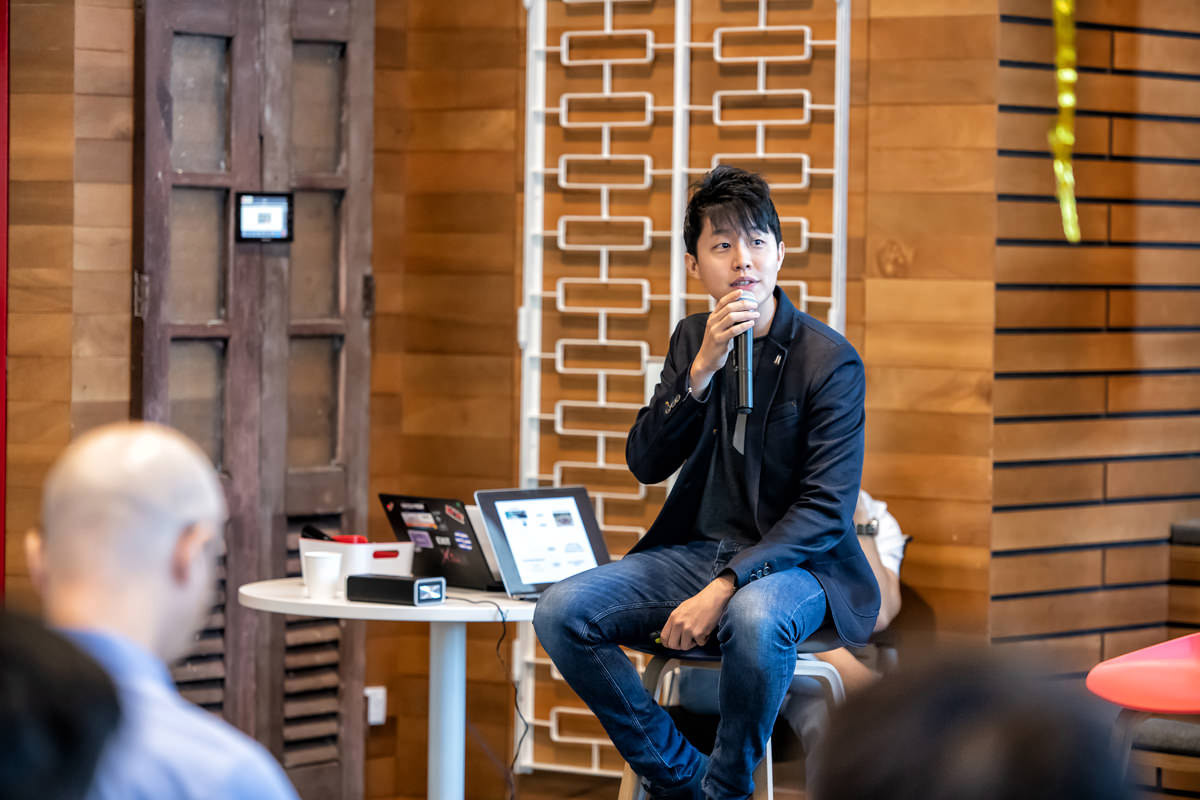 Other features include:
DAX Conversation: Regular in-depth interviews with leaders from different fields to generate new perspectives on the impact that innovation brings to their organisations.
DAX The One: A networking session for new residents to interact with other DAX residents and to introduce their innovation projects.
DAX Fest: A series of festive celebrations (e.g. Mother's and Father's Day) to encourage stronger community ties.
DAX A-List: An alumni programme for former residents to stay connected with DAX and to continue to have access to DAX insights and programmes.
DAX Tech: Regular interactive engagement with the tech community, e.g. Quarterly Developer's Night to share updates about the DBS Developers' API Programme.
DAX Play: An away-from-desk area that will be regularly decked up with new inspirational themes to encourage residents at DAX to use the space for their meetings and discussions. The current summer theme depicts a scene at a garden pool with colourful floats that double up as seats.
Living, Breathing Innovation
DBS is one of the first banks in the region to adopt human-centred design thinking. In 2016, more than 5,000 DBS employees were exposed to agile methodology and other digital concepts through customer journey workshops and hackathons held across the region. The bank has run over 1,000 experiments and the bank's senior managers are each responsible for owning at least one customer journey, to collectively transform the overall DBS experience for customers and employees alike.