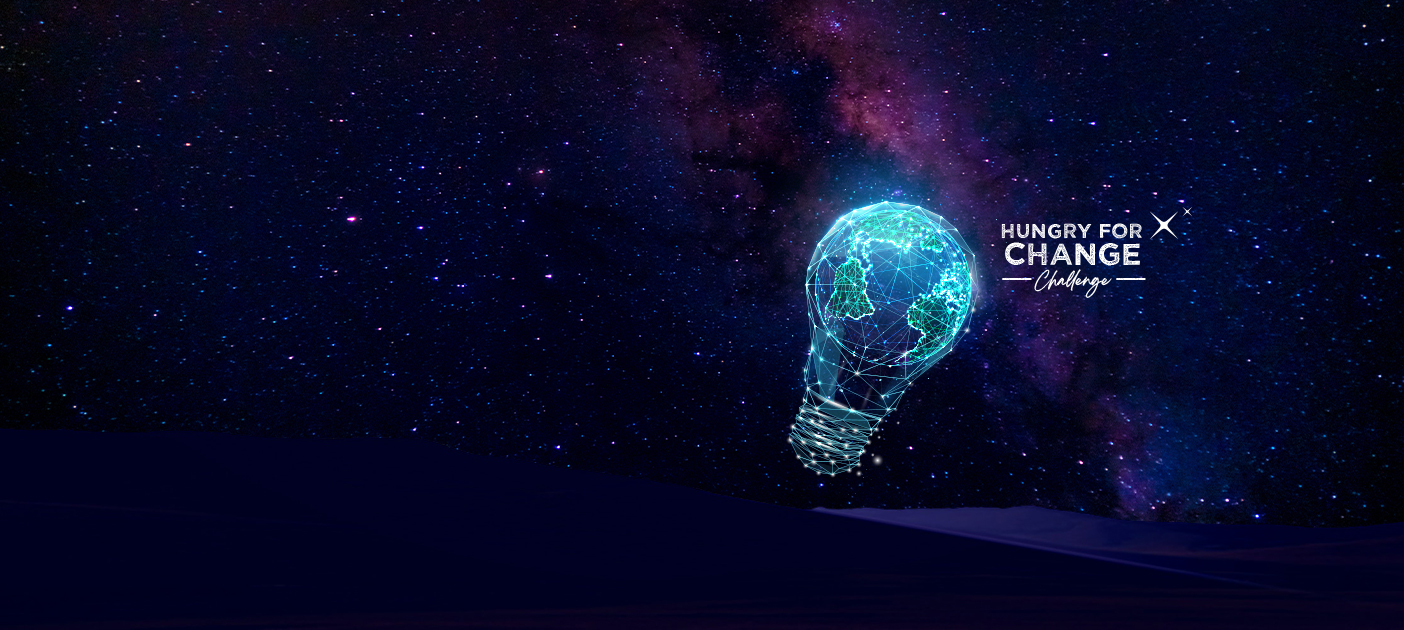 Hungry for Change Challenge
Change the World with One Idea

Did you know

About a third of the world's food is lost or wasted each year1

Up to 10% of global greenhouse emissions is from food waste1

In 2021, food waste in Singapore amounted to 817,000 tonnes2
As the world's population expands and environmental pressures increase, the global food waste crisis becomes increasingly dire. This has been further exacerbated by the pandemic that has upended supply chains and negatively impacted food security for many.
Food matters and food wastage, which includes both food loss and food waste, is a huge contributor to climate change. In Singapore, the Zero Waste Masterplan has identified food waste as one of the priority waste streams to be tackled. Last year alone, Singapore generated 817,000 tonnes of food waste, a 23% increase from the previous year, and about half of the food waste generated nationwide is from households.
Should food waste continue to escalate, Singapore will need to build more waste disposal facilities, such as waste-to-energy plants and landfills for incineration ash. When food is wasted, so are all of the resources used to grow and deliver the food to our tables, as well as to dispose of it. This increases the nation's carbon footprint, contributing to global warming and climate change.
A nationwide challenge to reduce food waste
DBS Foundation and the National Environment Agency (NEA) are launching the Hungry for Change Challenge. The programme will empower our youth to develop and pilot innovative solutions, that will prevent and/or reduce food waste in food establishments and/or households in Singapore.
The best part? The five most innovative and impactful ideas will be supported for piloting with a total funding of up to $125,000 from DBS Foundation! The teams will also have opportunities to consult with NEA and benefit from their expertise. Seize the chance to make an impact and submit your ideas by 31 October 2022.
 
Help build a more sustainable future!
The DBS Foundation X NEA Hungry for Change Challenge is open to current students and alumni of not more than 5 years from institutes of higher learning in Singapore:
"Current Student" is defined as any person who is enrolled in either full-time or part-time (excluding short term courses) at ITE, polytechnic, undergraduate, postgraduate, or PhD programme at a Singapore tertiary institute.
"Recent Alumni" is defined as any person who graduated or left school or took a sabbatical after 1 January 2018.
Each team must have at least four members, and at least one of the members must be a current student or recent alumni.
We welcome solutions from all disciplines, including design, behavioural interventions, technology innovations and business solutions. Teams are encouraged to include elements of community outreach and/or engagement as part of their efforts to build a more sustainable future.
As the Hungry for Change Challenge aims to empower teams to pilot their ideas and solutions, teams are strongly encouraged to solicit guidance and support of faculty members from their institute of learning as mentors or advisors. In addition, to ensure the winning ideas or proposed solutions can be piloted, teams are advised to solicit support from businesses or school management for pilots as they develop their submissions.
 
Evaluation Process
There will be two evaluation rounds for the Hungry for Change Challenge:
Qualifiers
Up to 15 teams will be selected to present to an evaluation panel where up to 10 teams will be shortlisted for Pitch Day. Shortlisted teams will be required to secure corporate partners to pilot their solutions, where relevant, before Pitch Day to confirm their eligibility to pitch for funding support.


Pitch Day
Shortlisted teams who have secured supporters to pilot their solutions will pitch to a judging panel. The judging panel will decide the winning teams that will receive up to $25,000 each to pilot their solutions.
 
The submissions will be evaluated based on the following criteria:
Criteria
Decription
Weightage

Innovation

Is the proposed idea or solution new and what is the unique value proposition?

How does the proposed idea or solution compare to the next best alternative?

20%

Financial feasibility and Scalability

Is the idea or proposed solution technically feasible and can be piloted within the next 6 months?

Is the idea or proposed solution scalable and, where relevant, have a reasonable chance to be developed as a finished product or service after the pilot, from a technical and economical point of view?

20%

Implementation

Does the team possess good understanding of the food waste issue and a clear and feasible implementation plan for pilot?

Does the team demonstrate the ability and capabilities to develop their idea or proposed solution into pilot and beyond?

30%

Impact

Does the idea or proposed solution deliver a significant and measurable impact (eg. environment, social) in addressing the food waste issue?

Does the idea or proposed solution include elements of community engagement/outreach to change behaviour and mindset?

Does the team have in place processes to track and report impact created?

30%
 
Ready to change the world with your idea?
To participate in the Hungry for Change Challenge, click here to submit your idea by 11:59, 31 October 2022. Please note that you will be required to submit the following:
Executive Summary (word doc) of not more than 500 words
Pitch Deck (pdf file) of no more than 30 slides and 4 MB, Click here to download the template as a guide when preparing your pitch deck.
Optional: Video presentation of not more than 3 minutes
Presented by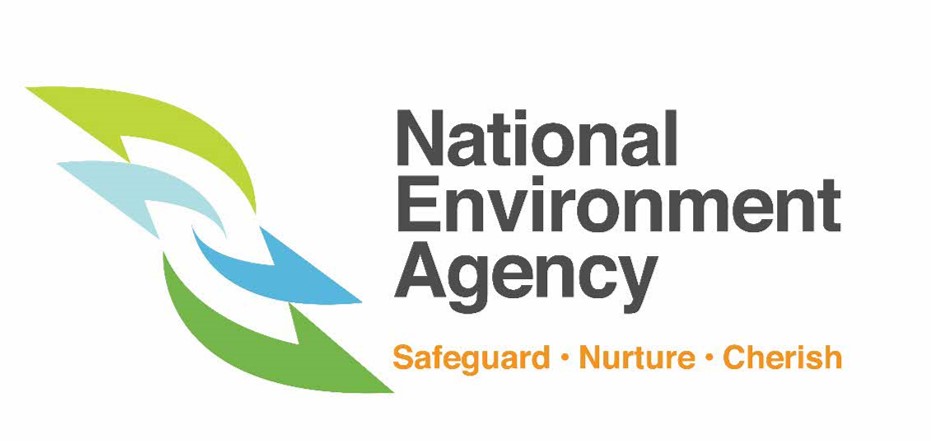 In support of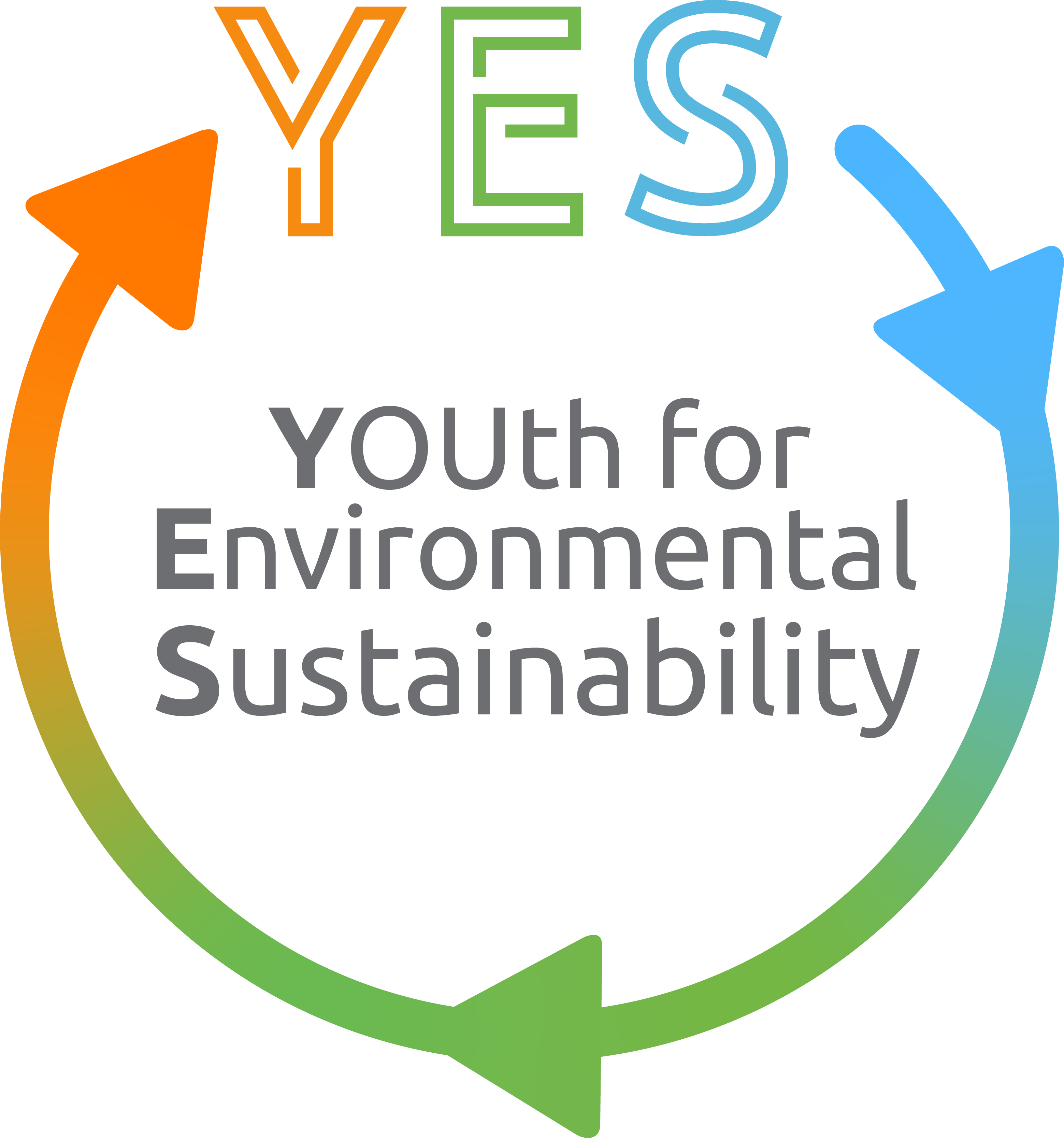 Key Dates

Should you have any questions, please email dbsfoundation@dbs.com.
Thank you. Your feedback will help us serve you better.
Was this information useful?
Thank you for your feedback
Let us know how this article helped:
We're sorry to hear that.
We're sorry to hear that

Enter only letters, numbers or @!$&-/()',.