At DBS, we put our customers first. The confidence that our customers have in us drives us to excel and to redefine boundaries.
We continue to garner numerous prestigious awards over the years, reflecting our growing strength and influence on the financial landscape throughout Asia and the world. We are proud that the market and our peers recognise the strengths of our diverse team and our ability to deliver innovative financial solutions to our customers.
DBS has won some of the most prestigious Best Bank accolades from the world's leading financial publications. Click through to read what some of these publications had to say about our wins.
Our top 2016 awards can be found below.
 
Publication
Award
Acquisition International

2016 Offshore Excellence Awards

Best Offshore RMB Banking Service - Asia Pacific
Recognised Leader in Global Transaction Services

AsiaOne

People's Choice Awards

Best Bank - POSB
Best Bank Top Three - DBS
Best Credit Card - DBS Visa Debit Card
Best Credit Card Top Three - POSB Everyday Card
Best Mobile Banking Service - POSB mBanking
Best Mobile Banking Service Top Three - DBS mBanking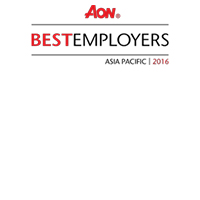 AON Hewitt
Aon Hewitt's Best Employers Asia 2016 Award
Regional Best Employer (Singapore, Hong Kong and Taiwan)
Best Employer Singapore
Best Employer Hong Kong
Best Employer for Women Award
Aon Hewitt Best Employers Indonesia 2016
Best Employer 2016
Best Employer for Women in The Workforce 2016
Publication
Award
Alpha Southeast Asia

Best Financial Institutions Awards

Best Bank
Best Bond House
Best Cash Management Bank
Best Equity House
Best Investment Bank
Best M&A House
Best Trade Finance Bank
Best Deal of the Year in Southeast Asia - DBS Bank USD AT1
Most Innovative Deal of the Year in Southeast Asia - Astrea
Best REIT Deal of the Year in SEA - Frasers Logistics & Industrial Trust / Manulife US REIT /Mapletree Commercial Trust
(Marquee Award) Best Digital Bank in ASEAN
(Marquee Award) Best IPO for Retail Investors in Southeast Asia - Manulife US REIT
(Marquee Award) Best Bond Deal for Retail Investors in Southeast Asia - Hyflux

Asian Banking & Finance

Asian Banking & Finance Retail Banking Awards 2016

Domestic Retail Bank of the Year, Singapore
Online Banking Initiative of the Year, Singapore




Retail Banking Awards

Online Banking Initiative of the Year, Hong Kong
SME Bank of the Year, Hong Kong
Employer Award of the Year, Taiwan (Gold)




Wholesale Banking Awards

Best Technnology & Operations, Singapore
Best Cash Management, China
Best Trade Finance, China

Asia Risk

Asia Risk Awards

Regional Derivatives House of the Year

Asia Smartphone Apps Contest

2015-2016 Certificate of Merits Winners

Advertising & Marketing Category

Bank of New York

Best Bank - STP

Bloomberg BusinessWeek - Chinese Edition

Bloomberg BusinessWeek Financial Institution Awards 2016

Private Banking (Excellence)
Commercial Banking (Excellance)
Digital Innvocation (Excellance)
Corporate Social Responsibility (Excellance)

Brand Digital Excellence Awards Singapore

Brand Digital Excellence Awards Singapore 2016

Best Consumer Banking Brand

British Chamber of Commerce

Annual Business Awards

Sustainability Initiatives

Business Times

Singapore Corporate Awards

Best Annual Report (Silver)

Cards & Payments Asia

5th SMART Awards 2016

Best Mobile Banking App (Omni)

Campaign Asia

PR Awards Asia 2016

Corporate Branding Campaign Of The Year (Silver)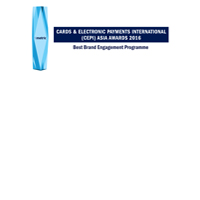 Cards and Electronic Payments International
Cards & Electronic Payments International Asia Awards 2016
Best Debit Card Product for Asia-Pacific – PAssion (CBG)
Best Credit Card Product for Asia-Pacific – Altitude (CBG)
(Highly Commended) Best Merchant Acquiring Technology Solution, Asia-Pacific - Paylah (CBG)
Best Merchant Ecommerce Solution, Asia-Pacific – MasterPass (CBG)
Best Initiative for Customer Engagement, Asia-Pacific – I. Serve (T&O)
Best Technology Implementation – Back Office, Asia-Pacific – BPM (T&O)
(Highly Commended) Best Payments Initiative – Overall, Asia-Pacific – Paylah (CBG)
Best Affinity Co-Branded Program, Asia-Pacific – Taka (CBG)
Best New Product, Service or Innovation Launch, Asia-Pacific – Fare free Friday (CBG)
Best Brand Engagement Programme, Asia-Pacific – Lifestyle (CBG)
(Highly Commended) Best CSR initiative, Asia-Pacific – Paylah (GSMC)
(Highly Commended) Best marketing Campaign – Overall, Asia-Pacific – Live Fresh (CBG)
Publication
Award
CIOAXIS

Innovative CIO 2016

Best Innovation in the Banking Industry

Commercial Times

Best Service Award

Best Service Award-2nd among foreign banks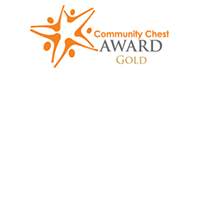 Community Chest
Community Chest Awards 2016
Special Events Gold Award
Publication
Award
Corporate Governance Asia

Asian Excellence Award

Asia's Best CEO (Investor Relations) - Piyush Gupta
Asia's Best CFO (Investor Relations) - Chng Sok Hui
Best CSR
Best Environmental Responsibility
Best Investor Relations Company, Singapore

Covered Bond Magazine

Award for Excellence

Award for Excellence: Editor's award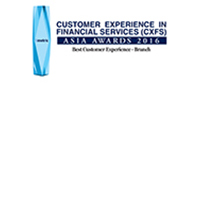 Customer Experience in Financial Services Asia
CXFS Asia Summit and Awards
Best Customer Experience – Branch - IServe
Best Customer Experience – Call Centre – IServe Integrated platform
Best Customer Experience – Insurance – FYP
Best CX Business Model – Customer Frame
Best Technology Implementation – Front Office – Dynamic IVR
(Highly Commended) Best Client Onboarding Initiative – Virtual Account Opening and Online Loan Application
(Highly Commended) Best Technology Implementation – Back-Office – Operation Toolkit
Leadership in Customer Experience - Institution
Publication
Award
Economic Review

Good Corporate Governance Award 2016

Ranked 'Very Good' in BUKU III Category

Economic Review & IPMI International Business School

Indonesia Corporate Secretary & Corporate Communications Award 2016

Best Corporate Communications Program Performance
Most Productive Corporate Communications (Individual: Mona Monika, GSMC)

Economic Review & Perbanas Institute

Anugerah Perbankan Indonesia 2016

Rank 2nd, BUKU III category
Rank 1st, Human Capital category
Rank 1st, Marketing category
Rank 1st, CSR category
Rank 2nd, Finance category
Rank 2nd, IT category
Rank 2nd, Corporate Communications category
Rank 3rd, Legal category
Rank 4th, GCG category
Rank 4th, Risk Management category

Economic Review, IPMI International Business School & NBO Group and Thomas International

Indonesia Human Capital Awards 2016

The Best Human Capital for Private Company
The Big 5 – Indonesia Best Human Capital
The Big 5 – Indonesia Best Human Capital Director (Individual: Satia Indrarini, HR)

Efma Accenture

Innovation Awards 2016

Digital Distribution
Global Innovator (Silver)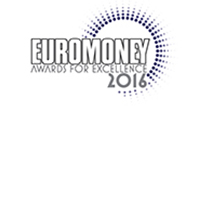 Euromoney
Awards for Excellence
World's Best Digital Bank
Asia's Best Bank
Asia's Best Digital Bank
Singapore's Best Bank
Publication
Award
Family Council

Family Friendly Employers Award 2015/16

Family Friendly Employers Award
Distinguished Family-Friendly Employers 2015/16
Special Mention 2015/16 (Gold)
Awards for Innovation 2015/16
Awards for Breastfeeding Support 2015/16

FinanceAsia

FinanceAsia Achievement Awards

Borrower of the Year, Asia
Best Asian Investment Bank
Best Asian Private Bank
Best Country Deal, Singapore - DBS Holdings $750 million additional Tier One Capital Deal
Best Project Financing Deal - BP Berau's $3.745 billion Tangguh LNG Financing
Most Innovative Deal of the Year – Astrea




20th Anniversary Platinum Awards

Best Domestic Bank in Singapore
Best Domestic Investment Bank in Singapore
Best Domestic Equity House in Singapore
Best Domestic Bond House in Singapore




Country Awards

Best Bank, Singapore
Best Broker, Singapore
Best DCM House, Singapore
Best ECM House, Singapore
Best Investment Bank, Singapore
Best Private Bank, Singapore

Excellence Magazine

Retail banking award

Most Innovative Bank Award

FX Week

FX Week e-FX Awards

Bank e-FX Initiative of the Year

Global Banking & Finance Review

Global Banking & Finance Review Awards

Fastest Growing Retail Bank Taiwan
Fastest Growing Corporate Bank Taiwan
Fastest Growing SME Bank Taiwan

GlobalCapital Asia/Asiamoney

Best Domestic Bank Awards 2016

Best Domestic Bank, Singapore
Best Domestic Equity House, Singapore
Best Domestic Debt House, Singapore




GlobalCapital Asia/Asiamoney Regional Capital Markets Awards

Best Asian Investment Bank
Best Follow-On
Best Financial Bond
Best Structured Finance Transaction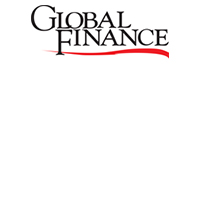 Global Finance
The Innovators - Foreign Exchange
Process Innovation - USD-CNH Cross Currency Swap
The Innovators - Trade Finance
Product Innovation - Irrevocable Distributable Ledger
The Innovators - Corporate Finance
Product Innovation – Abercrombie & Fitch Online Collection and Cash Pool Solution in Asia
Product Innovation – CapitaMalls Asia (CMA) Liquidity Management Solution
Product Innovation – Cross-border Pre-shipment Financing Solution for Xinren
World's Best Investment Bank
Best Investment Bank, Singapore
World's Best Securities Services Providers Awards
Best Subcustodian Bank, Singapore
Treasury and Cash Management Providers 2016
Best Overall Bank for Cash Management, APAC
Trade & Supply Chain Finance Awards 2016
Best Trade Finance Provider, Singapore
World's Best Foreign Exchange Providers
Best FX Provider, SEA
Best FX Provider, SG
Stars of China
Best Consumer Bank (Foreign)
Best Bank for Cross Border Trade Settlement (Foreign)
Best Trade Finance Provider (Foreign)
Best Treasury and Cash Management (Foreign)
Who's Who in Treasury and Cash Management
Who's Who in Treasury and Cash Management - Atul Bhuchar
World's Best Digital Bank Awards
Best Consumer Digital Bank, Singapore
Consumer sub-category: Best Bill Payment & Presentment, Global
Consumer sub-category: Best Website Design, Asia
Consumer sub-category: Best in SMS/Text Banking, Global
Best Corporate Institutional Digital Bank, Singapore
Corporate sub-category: Best Online Cash Management, Asia
Corporate sub-category: Best Web Site Design, Asia
Publication
Award
Hong Kong Management Association (HKMA)

48th Distinguished Salesperson Award 2016

Hong Kong Call Centre Association

Hong Kong Call Centre Association Award 2016

Mystery Caller Assessment Award (Treasures Private Client Service Hotline)
Mystery Caller Assessment Award (Inbound Call Service Hotline)
Contact centre Technical Support Professional of the Year
Contact Centre Workforce Management of the Year
Multi-media Contact Centre Representative of the Year

Human Resources Magazine

Asia Recruitment Awards 2016

Best Employer Brand Development (Gold)
Best Graduate Recruitment Programme (Bronze)
Best Use Of Recruitment Technology (Silver)
Best Candidate Experience By An In-House Recruitment Team (Gold)
Best Recruitment Innovation By An In-House Recruitment Team (Gold)
Best Recruitment Evaluation Technique (Gold)
Best Recruitment Team – In-House (Silver)
Asia Recruitment Grand Winner 2016 – In-House (Overall)




HR Innovation Awards 2016

Employer of the Year
HR Team of the Year
Excellence in Employee Development
Excellence in Talent Management

HRM

HRM Awards

Best Health and Well-being Award

ICCA (Indonesia Contact Centre Association)

Best Reporting Team (Platinum Winner)

The Best Contact Center 2016

IDC

IDC Financial Insights Innovation Awards

Best Bank in Asia/Pacific
Corporate Banking - Leads Generation using text analytics
Enterprise Transformation - DFNO

IFR

IFR Asia Awards

Singapore Bond House
Issuer of the Year
Investment Grade Bond
Singapore Loan House
Kangaroo/Kauri Bond




IFR Awards

Best Asia Bond -DBS Group USD750m AT1

Indian Express

BFSI Digital Innovators Awards

Institute of HR Management
IHRM HR Excellence Awards 2015/16

Elite Business Partner Award

IFR Awards


Best Asia Bond -DBS Group USD750m AT1

IJGlobal

IJGlobal Awards

Asia Pacific – Best Power Deal of the Year 2016 - Central Java IPP
Asia Pacific – Best Renewable Deal of the Year 2016 / Waste to Energy Deal - Hyflux-MHI Waste to Energy Incineration Plant
Asia Pacific – Best Oil & Gas Deal of the Year 2016 - BP Tangguh LNG Train 3
Asia Pacific – Multi Sourced Financing 2016 - Victoria International Container Terminal
Asia Pacific – Ports Deal of the Year 2016 - Port of Melbourne

IR Magazine

IR Magazine Awards

#4 Investor Meetings
#4 Best Investor Relations by a senior management team
Sustainability Practices
Financial Reporting
Corporate Governance
Grand Prix for Best Investor Relations
Southeast Asia Top 25: No. 1 DBS Group
Asia Top 50: No. 4 DBS Group
Global Top 50 Gold

Interior Design Confederation Singapore

Design Excellence Awards 2016

Institute of Banking and Finance Singapore

IBF Distinction Evening

Aspire Award (Matthias Mar Min Wei)
IBF Fellow - Financial Markets (Peter Soh Chuen Kong)
IBF Fellow - Risk Management (Hong Tuck Kun)
IBF Fellow - Risk Management (Brian Lo Wing Tai)
IBF Fellow - Technology & Operations (Choong Yang Ping)

International Quality & Productivity Centre (IQPC)

Customer Experience Asia Excellence Awards

Best Employee Engagement, Singapore

jrj.com

Leading Financial Institutions of China Awards

Liepin

Extraordinary Employer Award

Lighthouse Insights

Digital Campaign Awards 2015

Chilli Paneer 2 voted amongst the best 15 digital marketing campaigns of 2015

Lions Befrienders Service Association (Singapore)

Lions Befrienders Appreciation & Awards Presentation 2016

Distinguished Friend of the Seniors Award

Marketing Interactive

MARKies Awards 2016 Hong Kong

Best Idea – Customer Acquisition (Gold)
Best Idea – Integrated Marketing (Gold)




Mob-Ex Awards 2016

Best App – Consumer Brand – DBS PayLah!
Best App – Games – DBS Lifestyle App
Best App – Games – KYC Game
Best Campaign - Direct Response - DBS Lifestyle Mobile Gamification
Best Campaign - Research and insights - AIC
Best Campaign - Video/Rich media - AIC

Marketing Magazine

Loyalty & Engagement Awards

Overall brand of the year
Best employee engagement strategy, DBS Virtual Conference
Best use of Gamification, DBS Virtual Conference
Best Use of Brand Advocacy / Influencers, NSSC
Best Use of Gamification, DBS Lifestyle
Best Use of Contests / Promotions, DBS Paylah
Best Employee Engagement Strategy, T&O
Best Card-Based Loyalty Programme, DBS Everyday
Best Use of Mobile, DBS Lifestyle




Marketing Events Awards

Best Event - Games/Contests - PayLah! SGWave
Best Event - Ambience - Regatta
Best Event - Branding - Regatta
Best Event - Internal - Singapore Leadership Conference
Event Marketer of the Year




Marketing Events Awards 2016

Best Event – CSR (Bronze)
Best Small Event (Bronze)
Best Use of Social Media (Silver)




Marketing Excellence Awards

Excellence in Print Advertising - POSB (Silver)
Excellence in TV/Video Advertising - POSB (Silver)
Excellence in Integrated Marketing (B2B) - AIC (Silver)

Metro

Metro Awards for Banking & Finance Corporations 2016

Best Credit Card - Compass Visa

Metro Finance and Metro Finance Digital

Hong Kong Leaders Choice 2016

Excellent Brand of SME Finance Services

MIX Marcomm

Indonesia PR of the Year 2016

Best Creative PR Programme
Top 10 Marketing & Branding Programme
Top 10 CSR Programme

NBO Group & SWA

Indonesia Best Companies in Creating Leaders from Within 2016

NICE

NICE EXCELLENCE AWARDS 2016

Organizational Performance Excellance

Private Banker International

PBI Greater China Awards

(Highly Commended) Best Private Bank in Hong Kong (Foreign)
Private Banker International Greater China Rising Star
Outstanding Young Private Bankers (Greater China-North Asia)




Private Banker International Awards

Outstanding Young Private Banker APAC - Karen Lam
Outstanding Young Private Banker - Eugene Tan
Outstanding Young Private Banker - Gaurav
Outstanding Young Private Banker - Hussain
Outstanding Young Private Banker - Kelvin
Outstanding Young Private Banker - Kenneth Choi
Outstanding Young Private Banker - Michele
Outstanding Young Private Banker - Santosh
Outstanding Young Private Banker - Sheryl Ho
Outstanding Young Private Banker - Sulaiman
Outstanding Young Private Banker - Susan Tan
Outstanding Private Bank - Asia Pacific Regional Player
Outstanding Private Bank - South Asia
Outstanding Wealth Management Service for the Affluent

Project Finance International

Project Finance International Awards

Best Practice: Local Financial Advisor for Sportshub Project
Bank of the Year, APAC

Public Affairs Asia

Gold Standard Awards

In-House Team of The Year

PWM/The Banker

Global Private Banking Awards

Best Private Bank in Singapore

Questex Asia

IBM Marketing Innovation Awards 2016

Customer Analytics - Qlikview

Retail Banker International

Retail Banker International Awards

Best Bank in Community Outreach Initiative – DBS x CAL Talk
Best Digital Marketing Campaign – DBS Taiwan
Best Marketing Campaign Overall – AIC
Excellence in Business Model Innovation - DFNO
Excellence in Contact Centre Innovation
Excellence in Client On-boarding Communication
Excellence in Internet Banking – Cross-Border
Excellence in Internet Banking – Overall
Excellence in Internal Communications – PRIDE (DBS Taiwan)
Excellence in Loan Origination - OLAF
Excellence in Service Innovation - Demand Management Model
Excellence in SME Banking
Trailblazer of the Year – Institution
(Highly Commended) Best Graduate Employment Scheme – Retail Banking
(Highly Commended) Best Staff Training & Development Program – Digital Graduate Training Program
(Highly Commended) Dynamic Third Party Partnership – DBS Accelerator with NEST
(Highly Commended) Excellence in Mobile Banking – Customisation
(Highly Commended) Excellence in Multi-Channel Integration - DBS Digital Retail Banking
(Highly Commended) Excellence in Service Innovation – Service Centre Branch Model
(Highly Commended) Excellence in Social Media – Customer Relations & Brand Engagement – DBS BusinessClass
Best Digital Marketing Campaign, Asia
Excellence in Internal Communications, Asia

Skypost

Banking & Finance Awards 2016

My Favourite Credit Card Mobile Application

SWA

The Young Women Future Business Leaders 2016

Individual Winner: Astri Piesca Rini (Risk Management Group)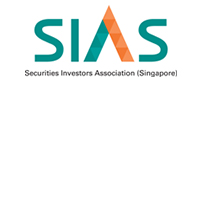 Securities Investors Association Singapore (SIAS)
Investors' Choice Awards
Most Transparent Company Award - Finance [WINNER]
Most Transparent Company Award - Golden Circle Award [WINNER]
Singapore Corporate Governance Award - Big Cap category [WINNER]
Singapore Corporate Governance Award - Diversity [MERIT]
Best Retail Broker Award [WINNER]
Publication
Award
Singapore Business Awards

Singapore Business Awards

Outstanding Chief Executive Officer of the Year for 2015

Taiwan Banking And Finance

Best Practice Award

Talent Unleashed

Talent Unleashed Awards

Most Disruptive CIO/CTO (Neal Cross)

The Asian Banker

Retail Financial Services Programme

Best Retail Bank in Asia Pacific
Best Retail Bank Singapore
Branch Automation Project




Taiwan Country Awards for Excellence in Retail Financial Services

Best Employee Engagement Initiative
Brand Initiative of the Year

The Asset

The Asset Regional House and Deal Awards 2016

Best Secondary Offering, Asia - Mapletree Commercial Trust
Best Bank Capital Bond, Asia – DBS USD AT1
Most Innovative Deal, Asia – Astrea III
Best LGFV Bond, Asia – Tianjin Rail Transit Group
Best Transport Deal - Reliance Group US$572 ECA-Backed Ship Financing




Infrastructure Awards

Oil and gas deal of the year (PT Medco E&P Tomori Sulawesi US$200 million senior secured term loan facility)
Power deal of the year (A$5.9 billion financing for acquisition of TransGrid by NSW Electricity Networks)
Best social infrastructure deal, Singapore (Singapore SportsHub S$1.5 billion refinancing)




Asset Servicing Awards

Best Custodian Bank, Singapore




Private Banking, Wealth Management, Investment and ETF Awards

Best Private Bank – Singapore
Best Wealth Manager – Asia
Best Wealth Manager – Singapore




Private Banking, Wealth Management, Investment and ETF Awards

Editors' Triple Star: DBS Minmax
Transaction Banker of the Year - Asian Bank (John Laurens)
Best Specialist Bank for Emerging Corporates, APAC
Best Specialist Bank for FI and NBFI, APAC
Best Specialist Bank for SMEs, APAC
Best in Treasury & Cash Management, ASEAN
Best Cash Management Bank, Singapore
Best Cash Management Solution, Singapore – Grabtaxi
Best in Treasury and Working Capital - SMEs, Singapore
Best in Treasury and Working Capital - Liquidity Management, Singapore
Best Renminbi Bank, Singapore
Best Structured Finance Bank, Singapore
Best Structured Trade Deal, Singapore – Halcyon Agri Corporation Ltd
Best Trade Finance Deal, Singapore –Lenovo Group Ltd
Best Transaction Bank, Singapore
Best Wealth Manager - China
Best Wealth Manager – Indonesia
Best Wealth Manager – Hong Kong
Best ETF Broker




Treasury, Trade and Risk Management

Best Trade Finance Solution, Indonesia - PT Akino Wahanamulia
Best Cash Management Solution, Hong Kong – Huhtamaki
Best Liquidity Management, Corporate Solution, Indonesia – PT Panin Dai-ichi Life
Best Trade Finance Solution, China - Shandong Coking Group
Best Cash Management Solution, China - Chongqing Grain Group
Best Electronic Banking Implementation, India - Wings Travel Management
Best Trade Finance Deal, India - Indigo
Best in Treasury and Working Capital - Supply Chain Solutions
Best in Treasury and Working Capital - NBFIs
Best Trade Finance Bank, Indonesia




Country Awards

Best Domestic Bank, Singapore
Best Domestic Corporate Institutional Bank, Singapore
Best Equity House, Singapore
Best Domestic Bond House, Singapore
Best Brokerage House, Singapore
Best IPO - Fraser Logistics & Industrial Trust
Best Follow-on Offering - Mapletree Commercial Trust SGD 1 billion follow-on
Best Syndicated Loan, Singapore - Interplex
Best Bank Capital Bond, Singapore - DBS AT1 USD 750 million securities
Best Corporate Bond - Olam USD 500 mil perpetual capital securities
Most Innovative Deal – Astrea
Best Corporate Bond - ONGC Videsh Vankerneft USD 1 billion dual tranche bond
Best High Yield Bond - Glenmark Pharmaceuticals USD 200 million bond

The Banker

Deals of the Year

Bonds: Corporates (Huawei USD 1bn bond)




Technology Projects of the Year

Risk Management Project of the Year - Trade Alerts




Transaction Banking Awards

Best Transaction Bank in Asia Pacific
Best Regional Supply Chain Finance Bank, Asia

The Hong Kong General Chamber of Small and Medium Business

SME Best Partner Award 2016

TISS Leap Vault

Best App – Games KYC Game




Best Blended Learning Program

Best Blended Learning Program - Learning Premier League

Treasury Today Asia

Adam Smith Awards

(Highly Commended)- Best Liquidity Management Solution - TCC Group
(Highly Commended)- Best Financing Solution – Soilbuild Business Space REIT
(Highly Commended) Best Cash Management Solution - Chinachem
(Highly Commended) Best Working Capital Management/AP/AR Solution - Wanxiang Resource

TISS LeapVault CLO Awards

Best Blended Learning Program - Learning Premier League

Best Blended Learning Program

Verint

Innovation in Business Excellence 2016

Speech Analytics Technology

Wealth Briefing Asia

Wealth Briefing Asia Awards

Best Private Bank - Client Service
Domestic Clients Team
HNW Team

Wealth Magazine

Wealth Management Awards

2016 Most Preferred Wealth Management Foreign Bank
2016 Best Service award among foreign banks
2016 Best Wealth Management Team among foreign banks

Warta Ekonomi

Indonesian Best Banking Brand Award 2016

Best Performance
Best Digital

Women Review

Anugerah Perempuan Indonesia

Women Leaders in Private Sector (Satia Indrarini, HR)

World Marketing Congress

Financial Services Marketing Summit and Awards

Most Influential Financial Services Marketing Professional

Zhaopin

Top 30 Shanghai Best Employer Award

Top 30 Shanghai Best Employer Award

51.job

Employer Excellence of China

Top 100 Excellence Employer of China
Excellence in Employee Care Plan