Becoming Indonesia's first unicorn: the Gojek journey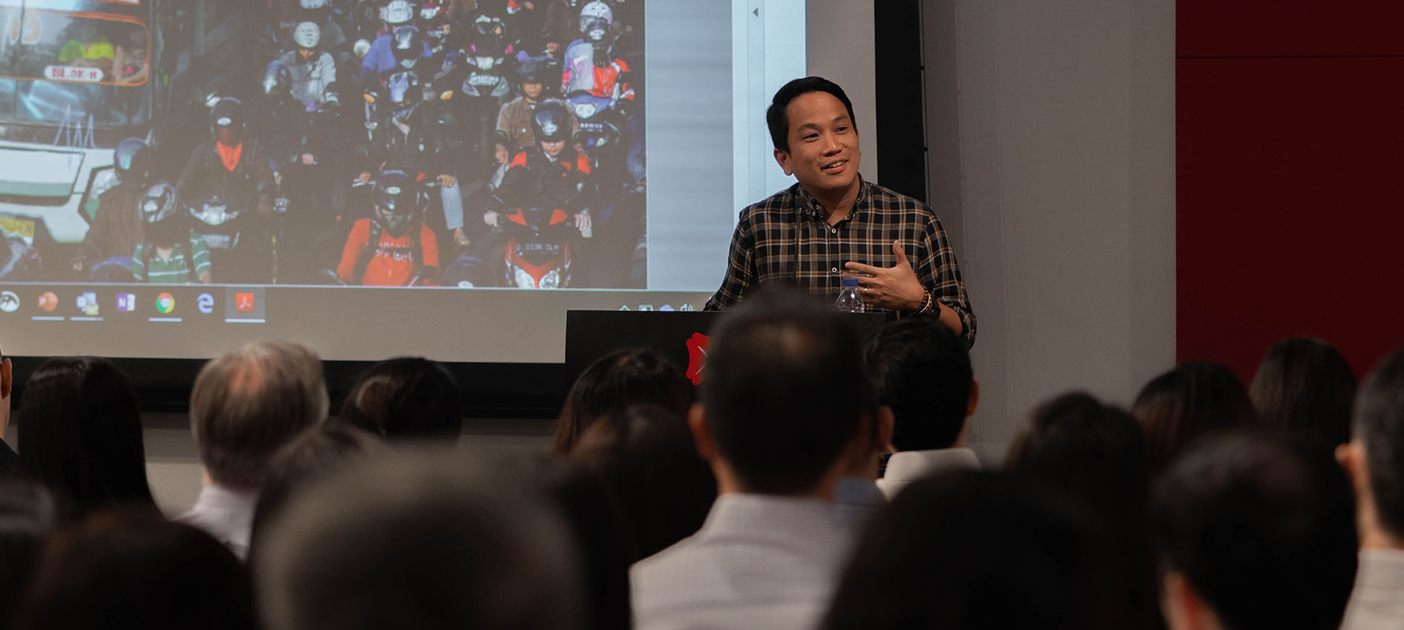 Gojek co-CEO Andre Soelistyo shares about the company's journey and experience with more than 100 DBS employees.
The ride-hailing and payments company continues to stand for the "little guy", says Gojek co-CEO Andre Soelistyo
When Gojek first started its food delivery service in 2015, merchants and shareholders, alike, were doubtful. Could the motorbike riders be trusted to deliver the food? What about food quality and safety? Still, the company soldiered on and launched GoFood.
"It was not easy," admits Andre Soelistyo, Gojek's co-CEO. "If we hadn't listened to our instinct, we might have stopped this service."
"But we were convinced that if you give people trust, they can do more things in life that they haven't yet been able to do. So we held on to our view point, and pushed through."
Soelistyo was speaking at a fireside chat at DBS, Gojek's preferred banking partner. During the session, he shared Gojek's journey and experiences with over 100 DBS employees.
According to Soelistyo, Gojek now lays claim to being the largest food delivery platform in Southeast Asia. As a Super Application (Super App) — which offers an ecosystem of services on a single platform — Gojek has some 20 services today, ranging from its motorcycle hailing service to on-demand massages and beauty treatments.
And it all stemmed from supporting the "little guy".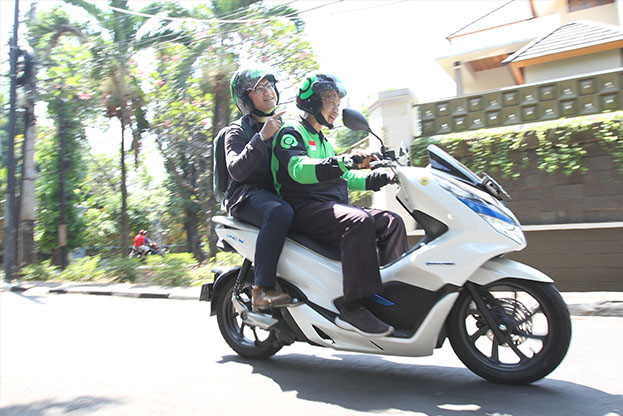 Many micro, small and medium sized enterprises are using Gojek's platform to run their businesses, while drivers' incomes have increased by 150%. Photo: Gojek
Gojek started out in 2010 as a social enterprise with a mission to improve the livelihoods of local motorcycle taxis, or ojeks as they are called, recounts Soelistyo.
Co-founder Nadiem Makarim — who has since resigned to join Indonesia's cabinet — saw how motorcycle riders used to congregate and wait to pick up passengers. However, there was constant haggling over prices, concerns over safety and a general lack of trust in this informal system.
As such, the first iteration of Gojek was birthed — a call centre to match customers to a driver.
As technology improved, so did Gojek's platforms. In 2015, the company launched its app with three services. It has continued to roll out new services since. In fact, GoFood was the first step towards Gojek's ambition to become a Super App.
"We decided to create a Super App," says Soelistyo. It was, after all, a natural fit with the company's mission statement to reduce friction in its customers' lives so that each transaction is more efficient.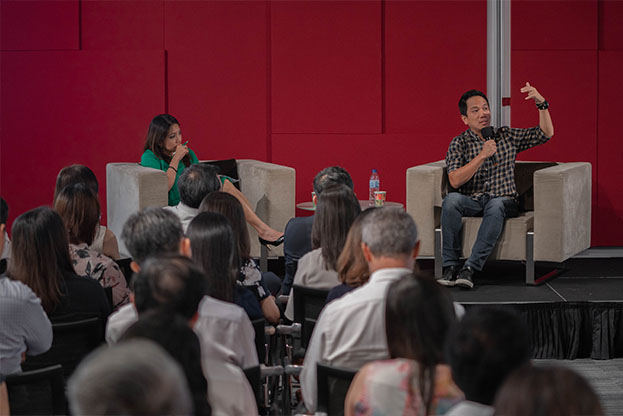 Gojek co-CEO Andre Soelistyo with Tan Su Shan, Group Head of Institutional Banking, during a fireside chat at DBS.
With its Super App, Gojek was able to grow its ecosystem of merchants, drivers and customers. Many micro, small and medium sized enterprises could tap the Gojek platform to run their businesses and reach a wider customer base, while drivers saw better earnings, and accordingly, better quality of life.
Of its over 400,000 merchant partners, 96% of them are SMEs. Eight in 10 GoFood transactions are with mom-and-pop stores. Its driver incomes have increased by 150%, and Gojek now employs more than 30,000 people with disabilities.
This year, Gojek was ranked 11th on the Fortune "Change the World" list for accelerating financial inclusion among the unbanked in Indonesia with GoPay.
With key investors such as Google, Tencent, Astra, KKR and Warburg Pincus, Gojek continues to expand its business. It is now in Singapore, Vietnam, Thailand and the Philippines.
"Next year, we're ready to be more innovative in Singapore and launch more product features," says Soelistyo. "We hope for more partnerships with DBS, and to find ways to introduce interesting payment methods."